Showcase Your TEFL/TESOL Credentials With

Digital Badges
In Partnership With: What Are Digital Badges?
Digital badges are dynamic, 21st-century credentials that tell your whole certification and training story. Because digital badges allow employers to easily see the full picture of your accomplishments, including verifiable skills and achievements, they're becoming the new standard in training and certification and the future of e-learning.
Bridge is excited to partner with Credly, a leader in digital badging, to bring this innovative new credential to the TEFL/TESOL space! Now Bridge graduates can collect, showcase, and share their accomplishments using digital badges on Credly's Acclaim platform.
Take Your TEFL/TESOL Certification
to the Next Level With Badging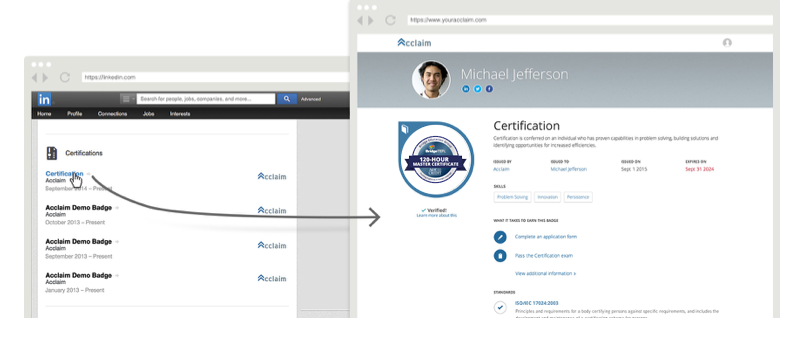 Demonstrate your commitment to lifelong learning.
When you complete any Bridge TEFL/TESOL certification course, micro-credential, or other form of professional development, you'll add another digital badge to your collection, representing your commitment to continually growing as an English language educator.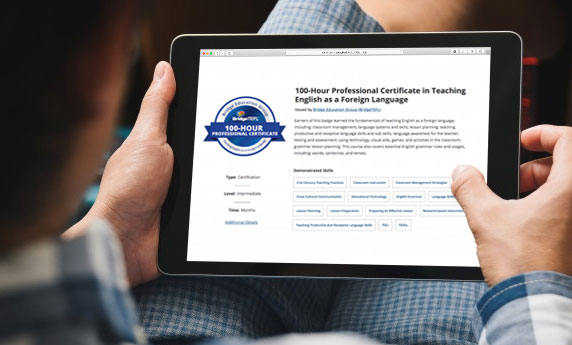 Showcase the full scope of your accomplishments.
Your digital badges will have a URL that is unique to you, so employers can click on your badges to take an in-depth look at your achievements. They'll see detailed, verifiable information about the Bridge TEFL/TESOL courses you completed, including:
The learning objectives met to earn the badge
Evidence that you completed those objectives (such as key assignments)
Your core competencies
Bridge's standards and accreditation, including ACCET accreditation, recognized by the US Department of Education.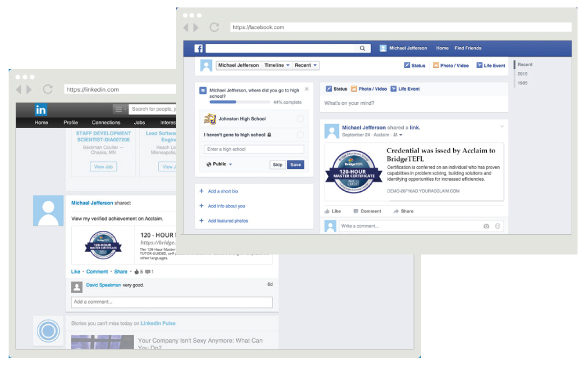 Share your credentials everywhere employers are looking.
Ready to market yourself as a highly qualified teacher? You can easily add your badges in key locations visible to employers, including:
Your social media profiles, such as LinkedIn, Facebook, and Twitter
Your resume
Your email signature
Explore Available Bridge Badges
Discover the possibilities of TEFL/TESOL certification and professional development with Bridge! Each badge below represents a Bridge course for which you can earn a digital badge (click any badge to learn more about the course). Collect more badges to grow your credentials!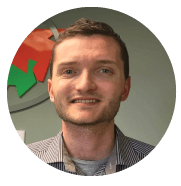 Kevin Mermel
International Program Advisor
Ready to Share Your Bridge Badges?
Once you earn your certificate with Bridge, you can start claiming your digital credentials right away! Here's how to get started.
STEP
1
Create your Acclaim account.
When you complete your course, you'll receive an email with a notification to claim your badge. If it's your first badge, you will create your Acclaim account via the link in the email.
STEP
2
Claim your badge.
Within your Acclaim account, you'll see the option to accept your badge. You'll also be able to update the settings to choose whether to make your badge public.
STEP
3
Share your badge!
Once you accept your badge, you can explore options to share it, including adding the badge on social media, embedding it in your email signature, and more!