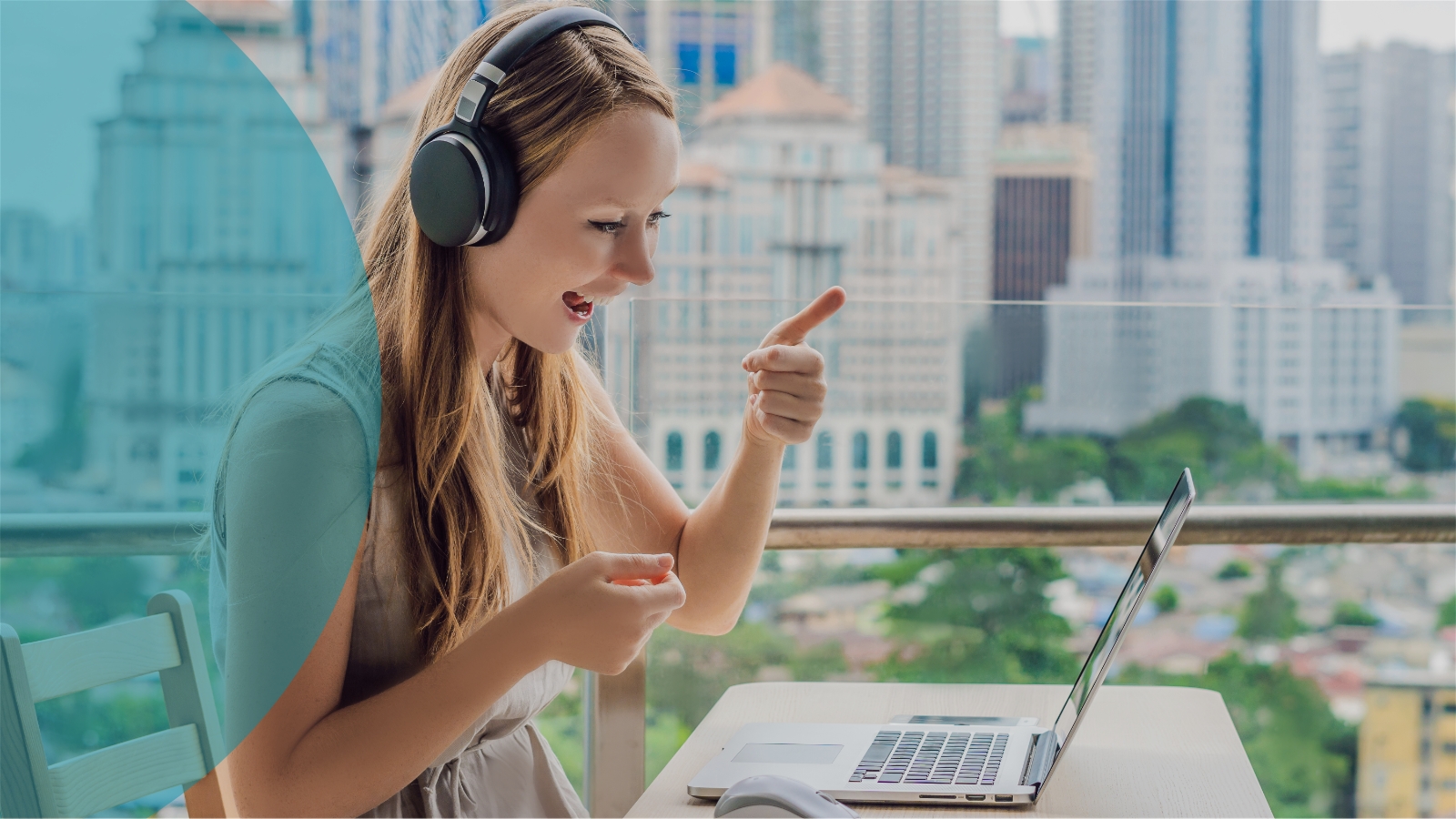 Teach English Online
Get the training and certification you need to join the fastest growing field in English Language Teaching!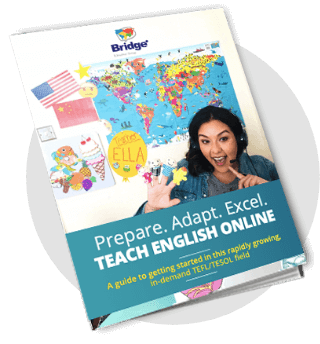 Download the Ultimate Guide to Teaching Online
Thinking about teaching online but not sure where to start? Learn the ins and outs with our free guide.
It's as easy as ...
Tell us your online teaching plans.
Qualify for top online teaching jobs with a Bridge TEFL / TESOL certificate!
Connect with top online teaching jobs – or get started as a private tutor!
NOTICE: **Requirements to teach English online vary by company. Some online English providers have additional requirements for their teachers, such as: holding a Bachelors degree; being a citizen of an English-speaking country; having an English proficiency level of C1 or C2, based on CEFR (Common European Framework of Reference); residing in an English-speaking country; possessing previous teaching experience.s
Prepare. Adapt. Excel. Earn Specialized Certification in Teaching English Online!
Bridge's Teaching English Online courses offers the ultimate preparation for the virtual classroom.
Accredited by:
RECOMMENDED FOR CREDIT BY:

COURSES RECOGNIZED BY:

Your Own Personal Tutor
Fun, Interactive E-Learning Platform
Teaching Videos, Downloads, Discussion Boards
Optional Practicum in Teaching English Online!
Teacherpreneur Course – Learn the Skills to Succeed as an Independent Tutor
Internationally-Recognized Certificate + Digital Badges to Share on
Preferred Employment Partner Job Network/Job Assistance
LEARN MORE ABOUT THE COURSE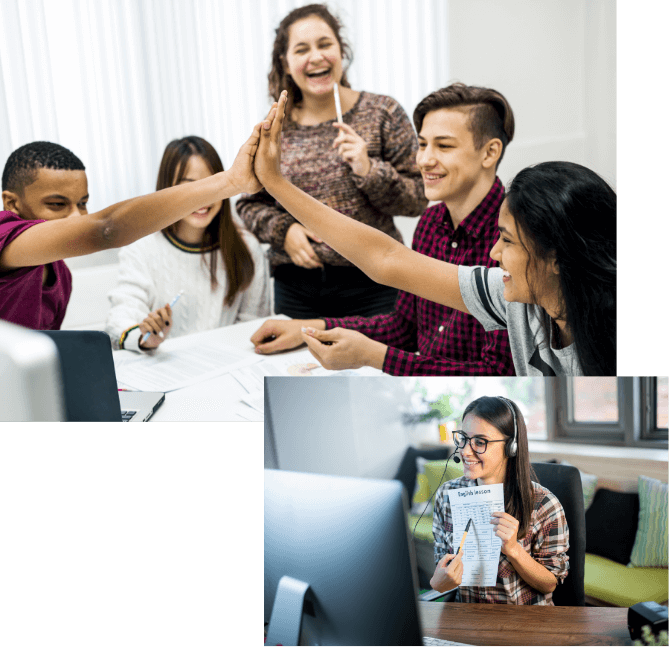 New to teaching English?
In the Comprehensive TEFL / TESOL Certification Bundle you'll start with the Master Certificate to get a strong foundation in English language teaching methodology before specializing in Teaching English Online.
Earn versatile, internationally recognized certification
Qualify for top TEFL / TESOL positions
Enter any classroom or teach online with confidence
Learn More About the Bundle
---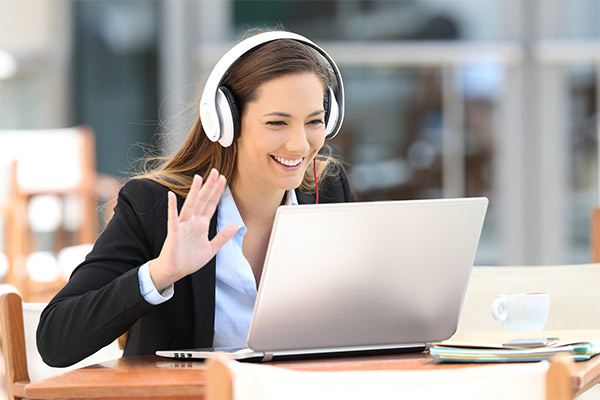 Want experience teaching English online?
Our 60-hour Practicum in Teaching English Online gives you hands-on teaching practice in a virtual classroom!
During the Practicum, you will:
Learn to navigate a real Learning Management System
Practice-teach an online ESL student using a well-known platform
Record your best demo teaching sessions to demonstrate your skills to future employers
LEARN MORE ABOUT THE PRACTICUM
---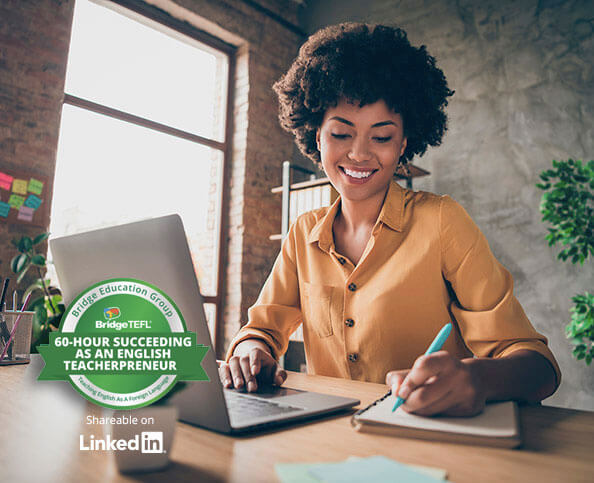 Ready to be your own boss?
Learn the practical business skills you need to launch your independent teaching career in our 60-Hour Succeeding as an English Teacherpreneur course.
During this course, you will:
Determine the right market niche for you and find students within that target demographic
Learn how to market yourself and your business effectively using social media, email, and other channels
Apply strategies to manage, scale, and pivot your online teaching business
LEARN MORE ABOUT THE COURSE
You're in good company.
Earning a Bridge Certificate in Teaching English Online qualifies you for jobs with top online tutoring companies…or to successfully chart your own path as a freelancer!
Explore how Bridge can support your online teaching career.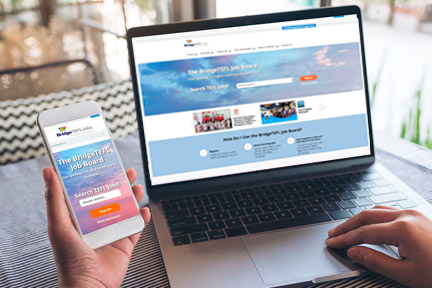 Search open teaching positions with our Preferred Employment Partners, and access job resources.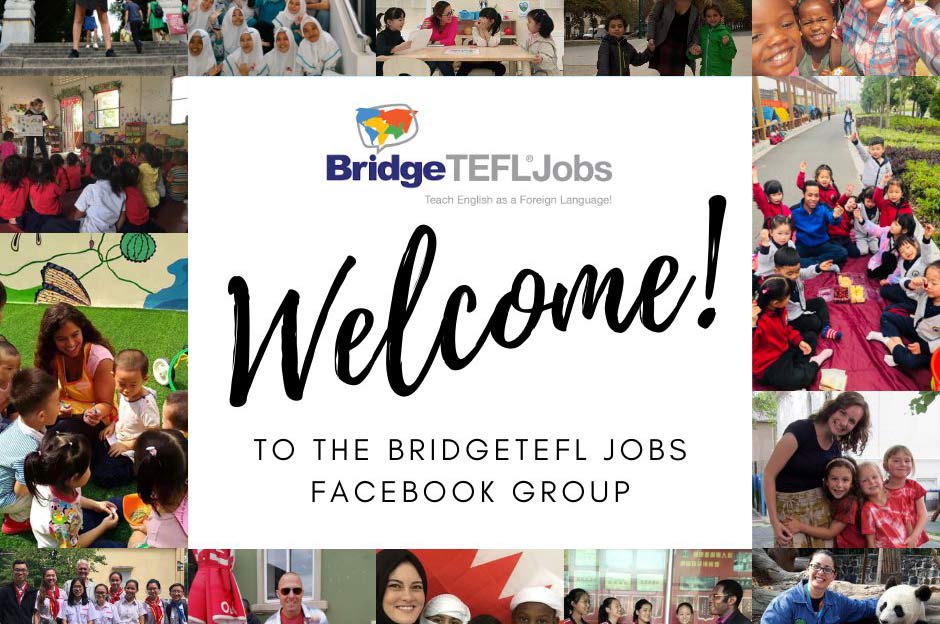 Join our Facebook group to connect with a community of teachers sharing TEFL tips and job search info.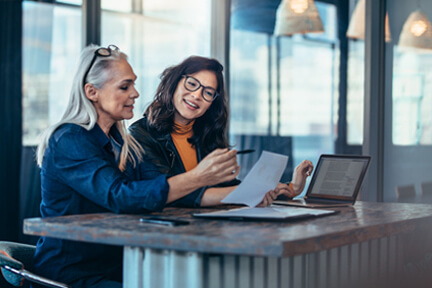 When you take any Bridge course, you'll get access to Job Advising Modules designed to make the process of finding jobs or advancing in the field as easy as possible for our graduates.
Knowledge is power
Looking for more insights into teaching English online? Check out the latest articles on this topic from BridgeUniverse!
FAQs About Teaching English Online
Requirements to teach online for a company vary from one employer to the next, but these are the general qualifications needed for most jobs. You do not necessarily need a degree!
TEFL certification (specialized certification in teaching online is preferred)

Bachelor's degree in some cases

Experience working with children (a preferred qualification if the online tutoring company caters to young learners)

Reliable Internet connection, desktop or laptop computer, and other hardware for the job.

A high level of English proficiency is required (C1 or C2, according to the CEFR/native speaker).
Definitely! Don't get discouraged if you come across online tutoring companies looking only for native speakers. There are also many online tutoring companies that hire bilingual teachers, as long as they meet certain English proficiency requirements.
Also, bear in mind that you promote yourself as a teacher via the online teaching marketplace, where students choose their teacher, requirements are more flexible.
Most online teaching or tutoring companies will have their own software platform that facilitates the lessons for you, making it as easy as logging in, but of course you should be equipped with certain tools if you want to teach English online successfully.
For starters, you should have a desktop or laptop computer and a reliable, fast Internet connection. The speed requirement varies from company to company, but 10-15 Mbps should be enough to hold uninterrupted, quality online classes.

You'll need a good webcam, mic, and headset. Consider investing in a pair of noise-canceling headphones that do a good job of enhancing call quality.

You'll need to consider your workspace. While you don't need to have a dedicated office, you'll want to be sure you have a quiet, professional-looking space to teach classes.
The salary range for online ESL teaching varies based on credentials and experience. Online language schools' starting rates are usually between $12 to $21 per hour. Some also offer performance incentives or increase the rates when you stay with the company for a longer time.
Teachers who work through tutor marketplaces and independently, on the other hand, set their own rates based on their credentials and experience. Learn how to succeed as a freelance tutor with the 30-hour Teaching English Online as a Freelancer course!