December
TEFL/TESOL Deals
Save up to 55% on all TEFL/TESOL Certifications!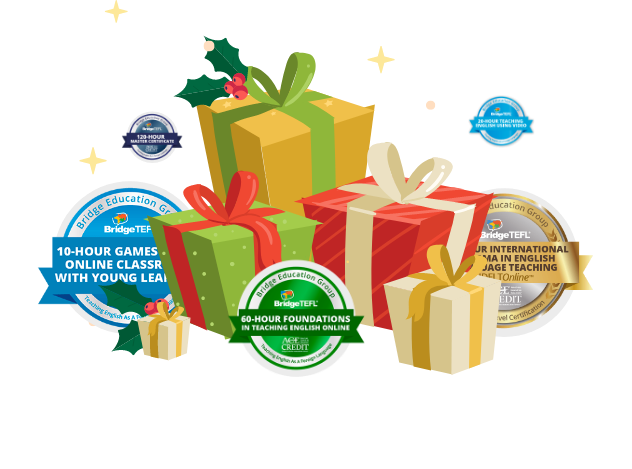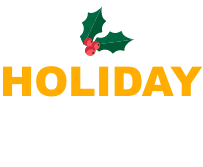 'Tis the season of giving, and what better gift for your students than new tools and techniques to transform your classroom! Unwrap a world of possibilities for aspiring educators and language enthusiasts with exclusive holiday discounts on ALL our internationally recognized TEFL/TESOL courses. New teachers can kickstart their careers with up to 55% off our Professional TEFL/TESOL Certifications to qualify for jobs abroad and online. Experienced teachers can specialize in new niches and earn continual professional development with discounts up to 50% off our Specialized TEFL/TESOL Certificates and Micro-credentials. Join us in spreading the festive spirit of language learning this holiday season and make a lasting impact on your students' educational journey in the upcoming year!
Explore these hot specials now!
Professional TEFL/TESOL Certificates
New to teaching English? Qualify for TEFL jobs around the world and online with Professional Certification courses like the 120-hour Master Certificate, a self-paced, tutor-led course that covers classroom management skills, how to create lesson plans, and other core topics. Stand out from the competition with the university-affiliated IDELTOnline™, our most advanced TEFL/TESOL course. This graduate-level certification can serve as a pathway to a Master's in TESOL at more than 1,600 universities.
Specialized TEFL/TESOL Certificates
Experienced educators can break into growing ELT niches like Business English, Bilingual Education (CLIL), and Teaching English Online with Specialized TEFL/TESOL Certification. Focused training in these in-demand areas will set you apart from the crowd and help you score the best-paying ELT jobs the industry has to offer.
Teacherpreneur Academy
Calling all Independent Online English Teachers! Do you dream of going independent and becoming your own boss? Join Bridge's growing Teacherpreneur Academy and collaborate with English teachers worldwide in collaborative workshops led by an expert Instructor & Coach. Complete Bridge's 60-hour Specialized Certificate in Becoming an English Teacherpreneur to master your marketing, learn best practices in independent teaching, and successfully kickstart your own tutoring business - no matter it's size!
TEFL/TESOL Micro-credentials
Keep your teaching methods up to date with relevant Micro-credentials, short courses that offer targeted training in unique TEFL subfields like Teaching English Pronunciation and Teaching PTE Test Prep. Demonstrate your dedication to continued professional growth and become a 21st-century educator to stand out to employers and attract more students.
ACCREDITED BY:
Accrediting Council for Continuing Education and Training U.S. Department of Education Recognized Agency
RECOMMENDED FOR CREDIT BY:
American Council on Education®
COURSES RECOGNIZED BY:

Association for Quality Education and Training Online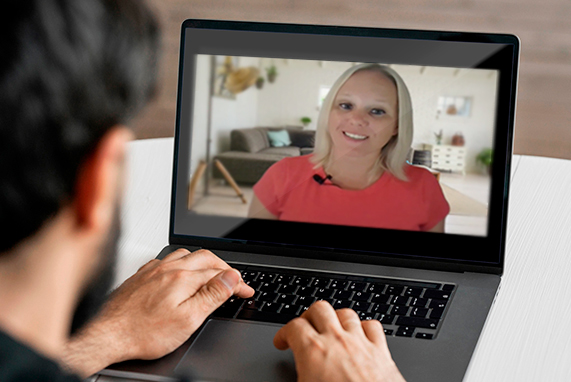 Krzl Nunes, Bridge Program Advisor
Need help deciding which course is right for you?
Sign up for a Free TEFL/TESOL Info Session!
Sign Up now!
Loading…