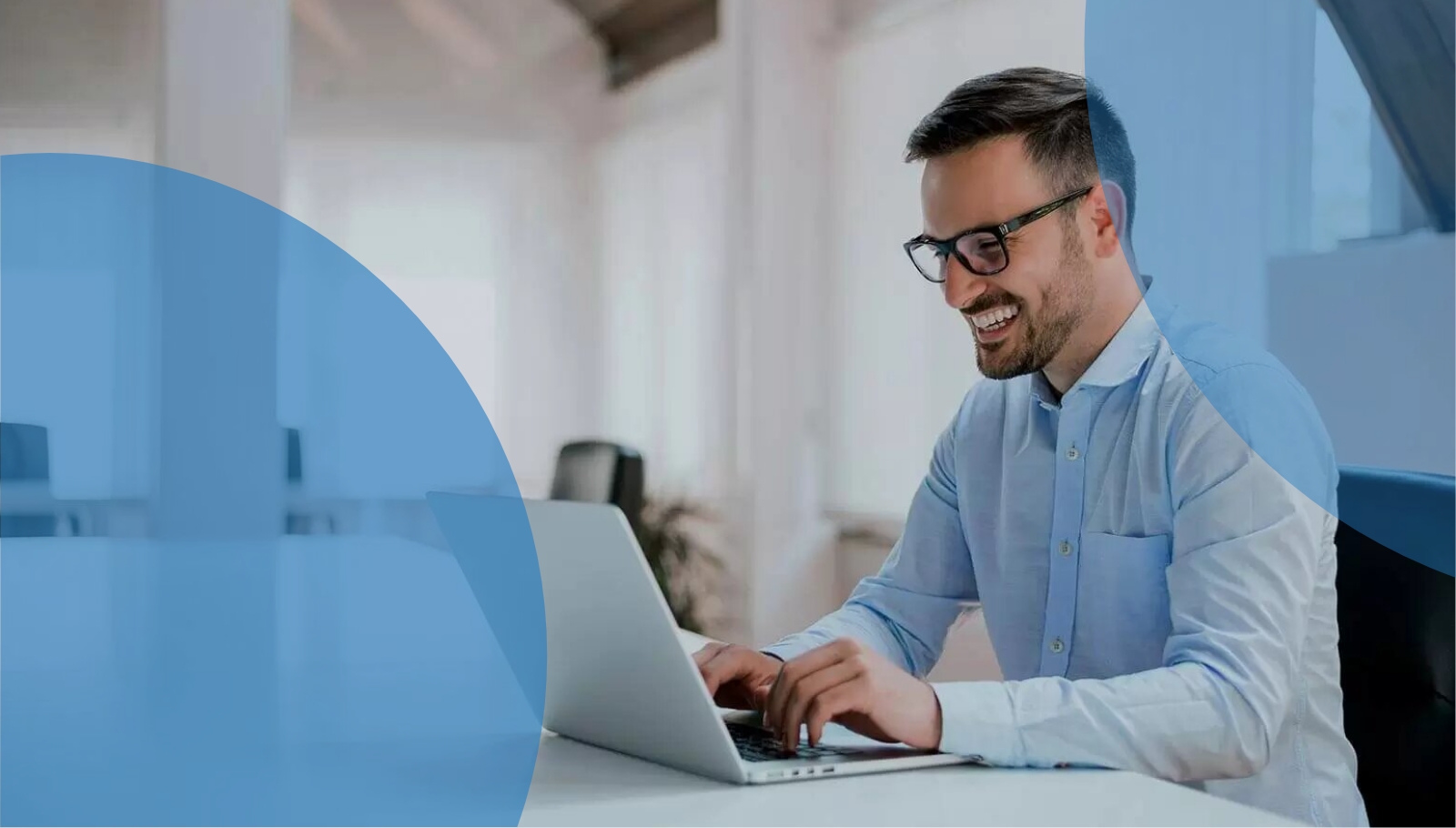 About the Bridge Certificate
Qualify for jobs worldwide with an internationally recognized and accredited Bridge certificate. Impress your employer and gain EFL/ESL skills to help you succeed in the classroom!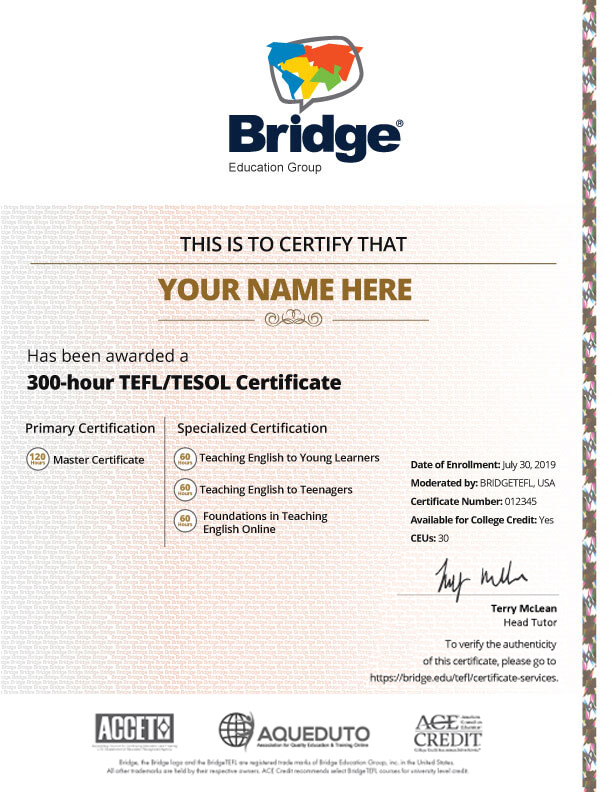 Certificate FAQs:
Is this certificate accredited?

Yes! Bridge is accredited by ACCET, which is recognized by the US Department of Education.

Will my certificate expire?

No, your TEFL certificate will not expire! However, employers expect teachers to earn continual development throughout their careers, so we do recommend updating your certification over time by adding additional credentials. Learn more about Specialized TEFL Certification Courses.

How will I access my TEFL certificate?

You can download your certificate at any time for free. If you'd like to order a hard copy certificate, we have that option, as well! Please note that Bridge maintains student records for 6 years. Learn more about downloading your certificate or ordering a hard copy.

Can I add more hours to my certificate in the future?

Absolutely! If you add course components to your certificate, upon course completion, your certificate will automatically reflect your new course hours completed.

How will my employer verify my certificate?

Send your employer to this site and give them your certificate number (right side of your certificate).
Check Out the Bridge Certificate Verification System!
Which TEFL/TESOL course is right for me?
Specialized TEFL/TESOL Certificates
Qualify for more jobs and advance your teaching skills with Specialized Certificates in high-demand teaching areas.
Featured Specialized Certificates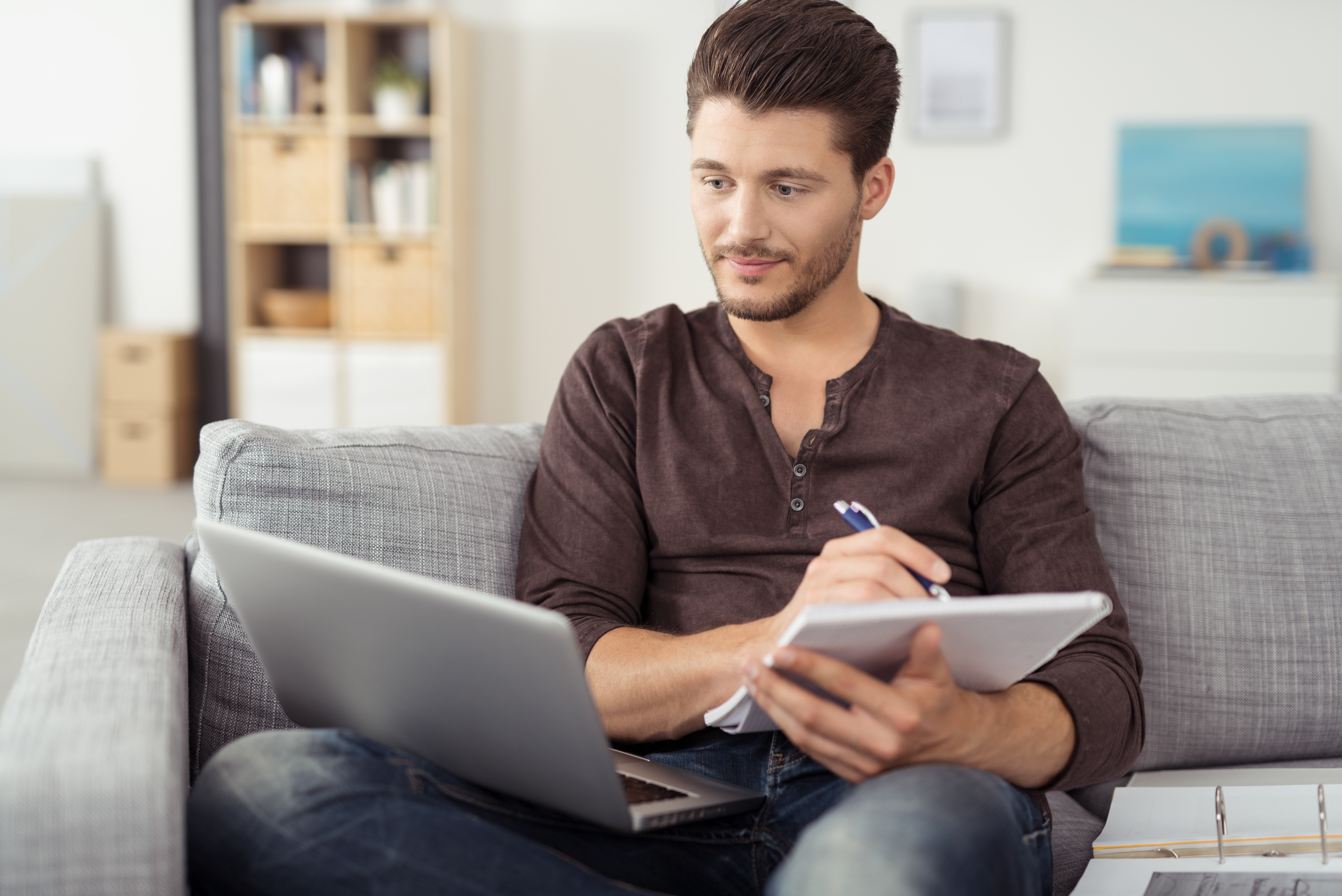 Have questions about teaching English as a foreign language or about Bridge?
Sign up for a Free TEFL/TESOL Info Session!
---
Register for a Session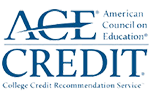 The ACE CREDIT logo is a registered trademark of the American Council on Education and cannot be used or reproduced without the express written consent of the American Council on Education. Used with permission.