ABOUT US
Become a Bridge Global Partner
Bridge welcomes partnerships with educational organizations from around the world who serve the English Language Teaching (ELT) field. 
From small language schools to large universities, from grassroots non-profits to nationwide government agencies, Bridge offers partnership models to meet your institution's needs. Contact us to learn more about our:
• Affiliate Program
• Authorized Training Center Program
• Partnerships with ELT Associations
• Scholarship Programs
Our portfolio of online, blended and classroom-based programs and courses were designed to meet the needs of the Global English Teacher. Our premier courses and certification programs are affordable, accredited, and recognized worldwide. We invite you to join the Bridge community!
All courses are brought to you by Bridge Education Group, a leader in English Language Teaching with 30 years of experience training students and teachers worldwide.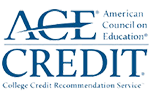 The ACE CREDIT logo is a registered trademark of the American Council on Education and cannot be used or reproduced without the express written consent of the American Council on Education. Used with permission.
TEFL/TESOL Course Features Learn More About Our Affiliate Program 
The Bridge Affiliate Program includes a customizable reseller microsite that fits seamlessly within any organization's existing website, maintains original branding or with co-branding, and offers a robust portfolio of teacher training courses.
Become a Partner