Become a Bridge Partner
Collaborate with us in a variety of ways to gain global brand recognition and create unique revenue opportunities.
Whether as an Authorized Training Center, affiliate, university partner, or wholesale distributor, we can work together to find customized solutions to achieve your organization's goals.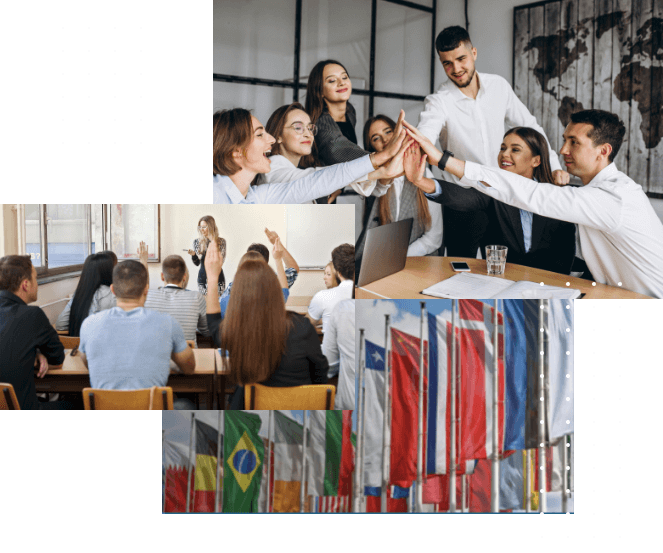 Why Partner with Bridge?
Bridge empowers global English teachers through accessible, internationally recognized, and accredited English teacher training for both aspiring and experienced educators. Bridge continues to be an innovator in the ELT industry, seeking to provide a community for global teachers who value lifelong learning. Let's work together to align your mission with ours and be a force for positive change in the ELT industry.
Expand your online course offerings with our continually growing portfolio of affordable, accredited teacher-training programs.
Generate new leads and revenue as a Bridge affiliate or wholesale distributor.
Offer comprehensive, blended (online/onsite) Bridge teacher-training programs at your center.
Access our Partner Portal, a robust library of marketing materials including Bridge brochures, flyers, logos, and more.
Contribute to the growing global community of empowered teachers, Bridge's core mission.
We are working for you! We support our partners' initiatives wholeheartedly and look to help you succeed in your mission.
Innovative, accessible, and flexible: We are always open to discussing new ideas and projects that will fit your organization's needs.
Which Bridge Partnership Model Is Right for You?
From small language schools to large universities, and from grassroots non-profits to national government agencies, Bridge offers flexible partnership models for every organization.
Affiliate Landing Page
One of the quickest ways to get started as a Bridge partner is to become an affiliate, representing Bridge's growing portfolio of products. We create a co-branded landing page that integrates seamlessly within your own website. We also provide you with unique promo codes to offer your customers the lowest pricing.
All Bridge course sales originating from your landing page are automatically tracked, and you receive a monthly sales report and corresponding commission payments.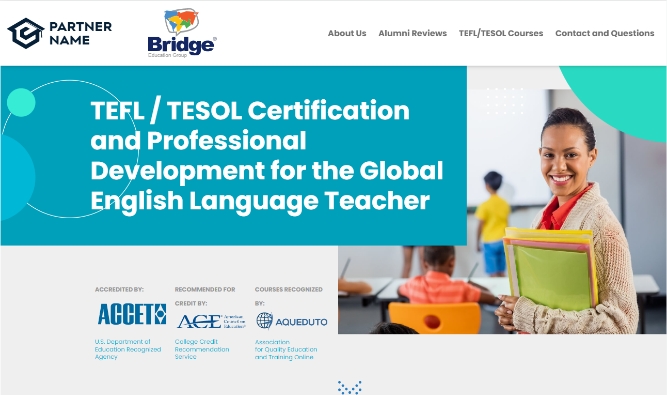 Main Benefits
Match your organization's style
Select which Bridge courses make most sense for your audience
Earn commission for every enrollment
Receive marketing collateral and training support from Bridge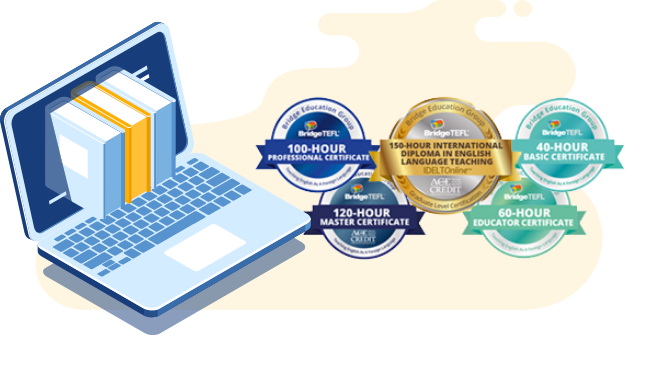 Wholesale Distributor
Wholesalers typically sell larger volumes of course licenses to schools or other educational organizations, making this model perfect for booksellers and other companies that already market products and services to language schools and have an e-commerce solution.
Main Benefits
Customize your course pricing for local markets, and package courses with other products
Target your local audience based on their needs
Access our growing portfolio of 35+ courses
Receive marketing collateral and training support from Bridge
Authorized Training Center
(ATC)
Language schools looking to offer English teacher certification programs can partner with us to become ATCs, with Bridge delivering the online training component and the ATC delivering the in-person component (with Bridge-provided curriculum).
This model allows the ATC to easily offer an accredited, comprehensive program while playing an active role in the training and certification process.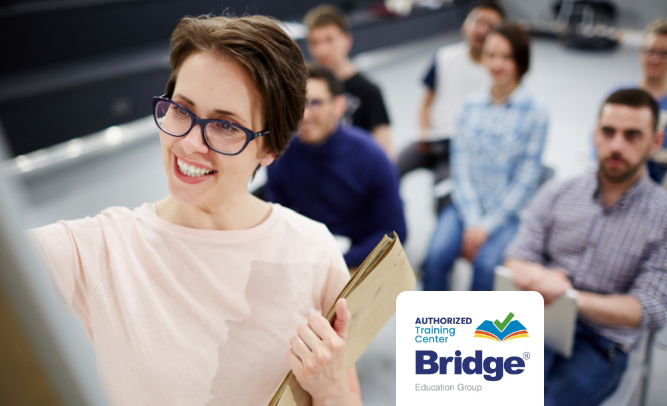 Main Benefits
Customize your course pricing for local markets, and package courses with other products
Offer blended course delivery with Bridge-provided curriculum or deliver your own curriculum
Get featured on Bridge's high-traffic site
Receive marketing collateral and training support from Bridge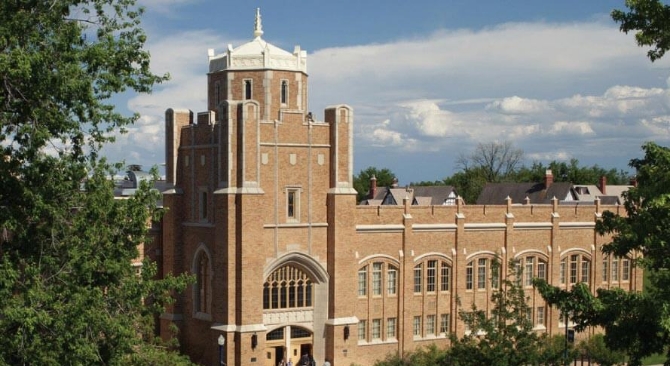 University Partner
Universities partner with Bridge for a number of reasons, including to offer our courses as part of their degree programs, to recognize Bridge alumni as an incoming pathway recruitment channel, and to train department staff. Institutions often add value to the program by offering academic credits and/or combining our courses with existing courses offered in a related field.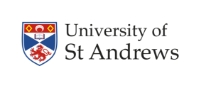 Main Benefits
Complement gaps in your programs with accredited TEFL/TESOL courses
Increase visibility for your MA TESOL and other ESL/EFL-related programs
Engage with our teacher base seeking further university credentials in TESOL
Upskill department staff to stay updated with ELT trends
Education and Language Consultants
We assist with creating customized course solutions for projects in the language education space. We can work with various types of clients, including language companies, private or public K-12 schools, ministries of education, or other consultancy agencies, to develop teacher training or language programs unique to learner's demands.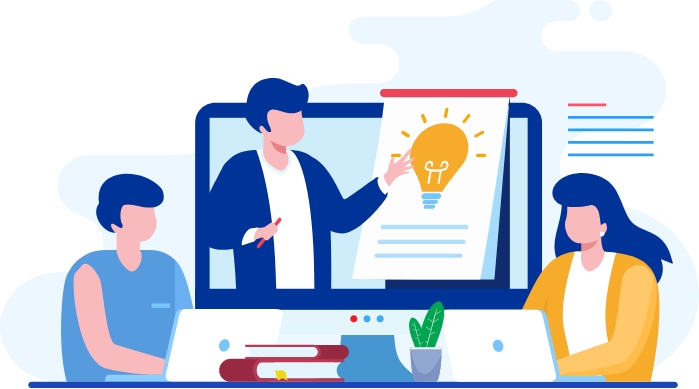 Main Benefits
Receive customized material for specific training needs
Get flexible, quick delivery
Looking for other partnership opportunities with Bridge?
We can help with teacher recruitment, training, sponsorship, and more. Check out our additional partnership options below to find out how we can support you!
Ready to partner with Bridge? We'd love to work with you.
Take the first step! Tell us more about your organization and become a partner today.
Become a
Partner in
1 – 2 – 3!
Complete the Become a Partner form.
Fill out the form as completely as possible so we can really get to know your organization and consider partnering with you!
Determine the best partnership model.
Fill out the form as completely as possible so we can really get to know your organization and consider partnering with you!
Sign agreement and onboard.
Once we've finalized the partnership details and signed the agreement, we'll provide all of the information and materials you need to launch our partnership and get started!
Bridge Partner Success Stories
Learn more about how other organizations have partnered with Bridge to meet their goals.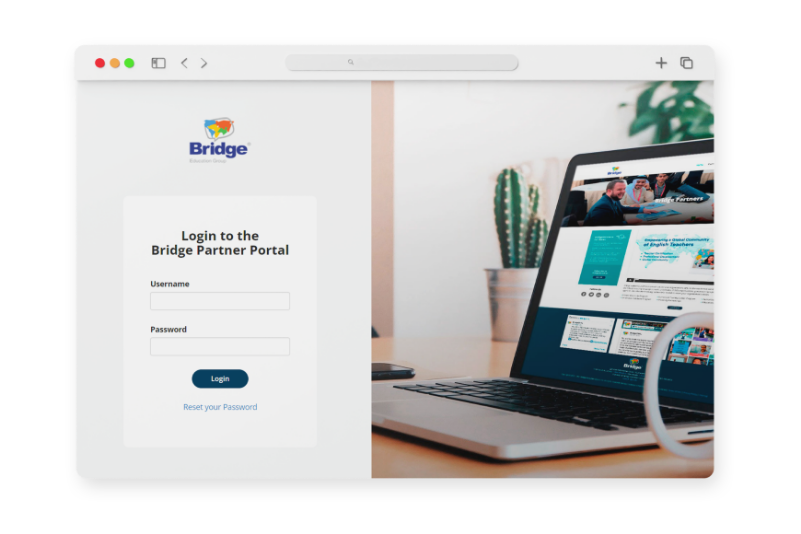 Already a partner?
As an existing partner, you have access to the Partner Portal, an extensive library of marketing collateral, guides, and additional supporting materials.
Log into the Partner Portal Now!
Loading…