Become a Bridge Partner
Collaborate with us to upskill your teaching staff, recruit qualified instructors, become an authorized training center, or create revenue opportunities.
Become a Partner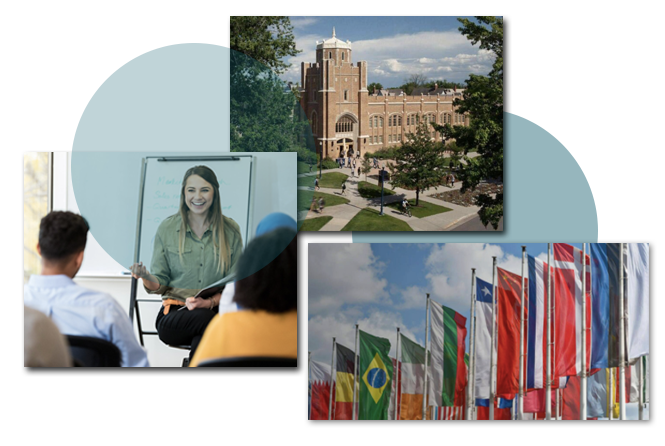 Which Bridge Partnership Model Is Right for You?
From small language schools to large universities, and from grassroots non-profits to national government agencies, Bridge offers flexible partnership models for every organization.
Affiliate Micro-Site
One of the quickest ways to get started as a Bridge partner is to become an affiliate, representing Bridge's growing portfolio of products. We create a co-branded micro-site that integrates seamlessly within your own and provide you with unique promo codes to offer your customers the lowest pricing.
All Bridge course sales originating from your micro-site are automatically tracked, and you receive a monthly sales report and corresponding commission payments.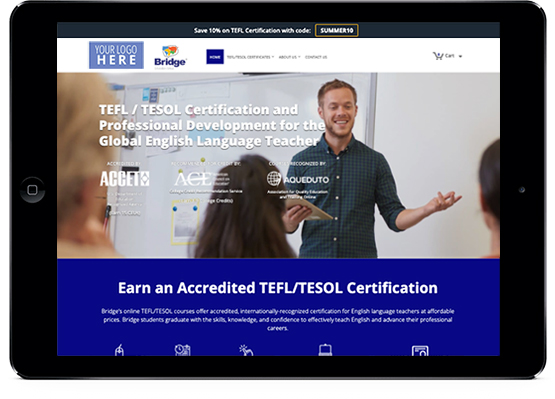 Wholesale Distributor
Wholesalers typically sell larger volumes of course licenses to schools, making this model perfect for booksellers and other companies that already market products and services to language schools.
Education and Language Consultants
We assist individual and group consultants in developing course solutions for their clients in various sectors, including language companies, private or public K-12 schools, or ministries of education.
University Partner
Universities partner with Bridge to offer our courses. Institutions often add value to the program by offering academic credits and/or combining our courses with existing courses offered in a related field.
Bridge University Partners:


Authorized Training Center (ATC)
Language schools looking to offer English teacher certification programs can partner with us to become ATCs, with Bridge delivering the online training component and the ATC delivering the in-person component (with Bridge-provided curriculum).
This model allows the ATC to easily offer an accredited, comprehensive program while playing an active role in the training and certification process.