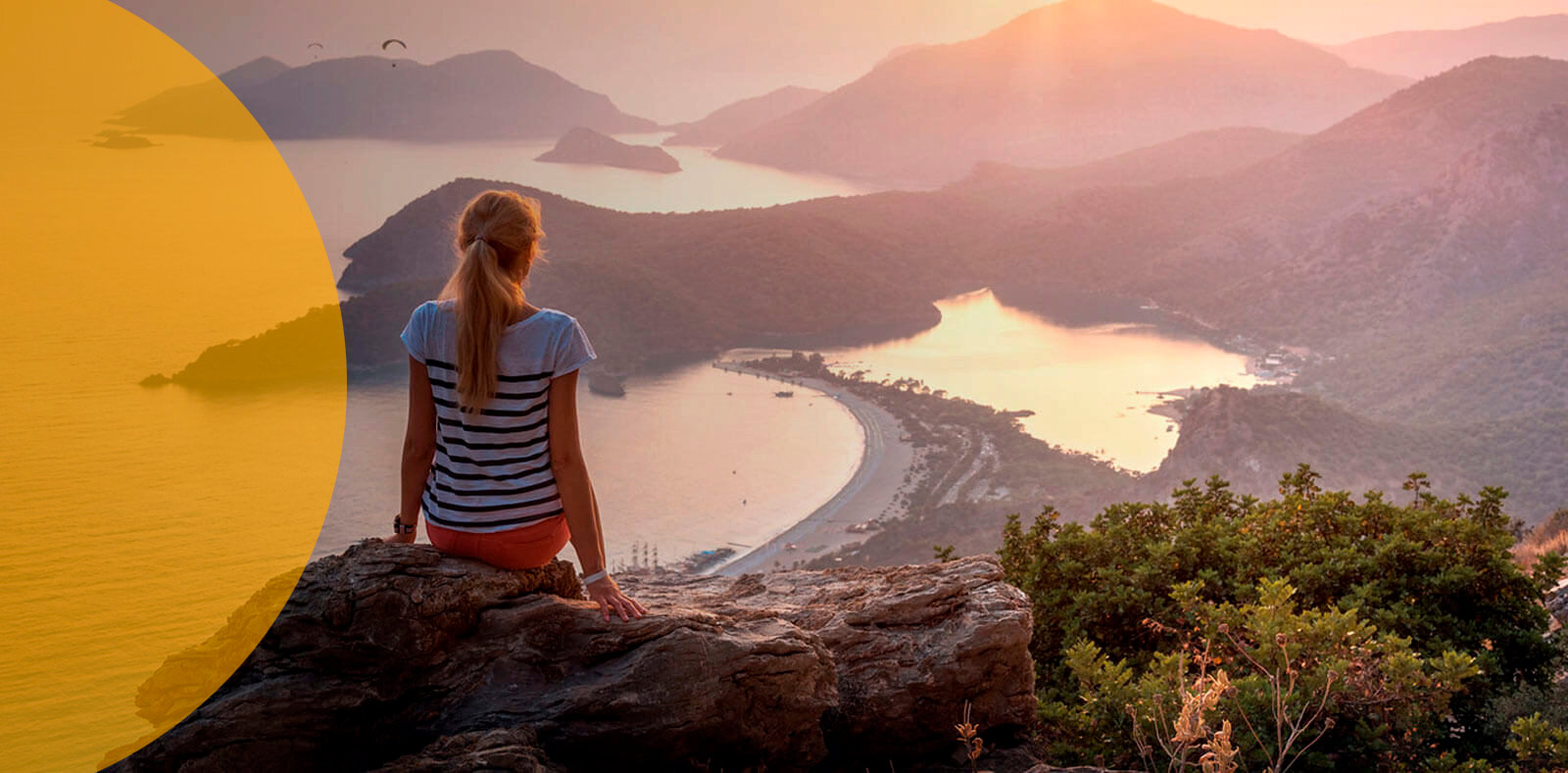 Start Your Adventure
Teaching English Abroad
Bridge will help you launch your TEFL journey ... and navigate every step along the way.
Take the first step.

Teach English in …
Vietnam, Thailand, China, Turkey, Japan, Korea, and more!
Bridge works to get you a job with top employers worldwide.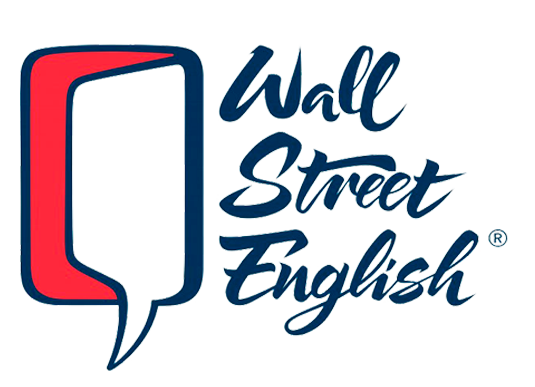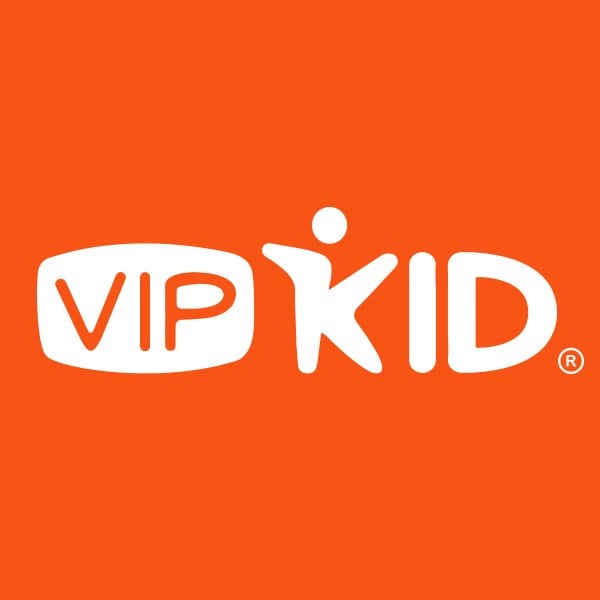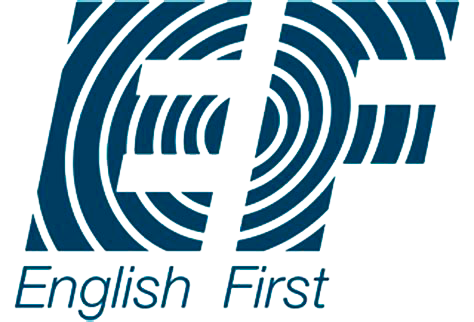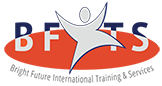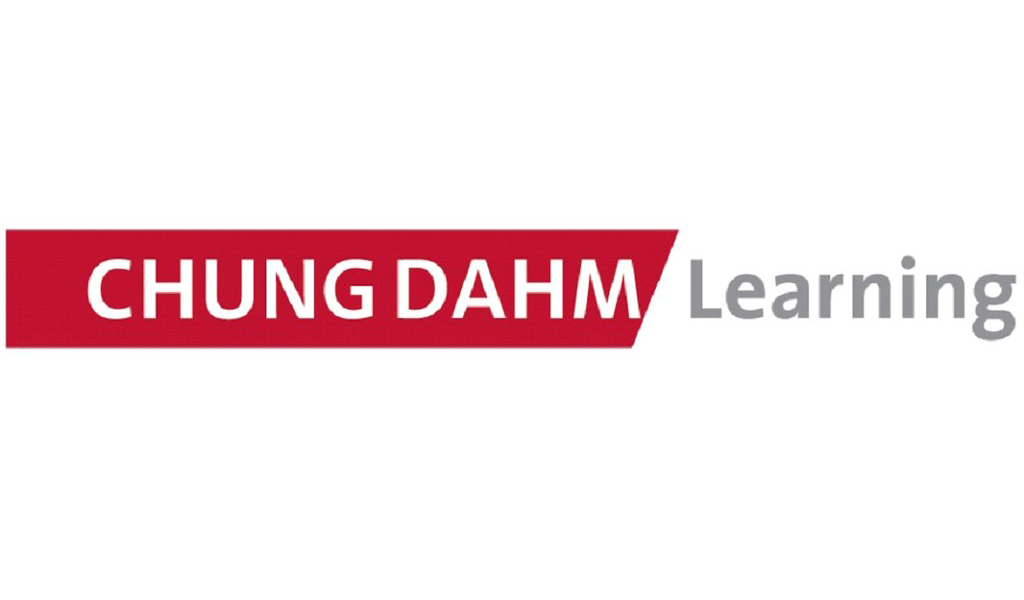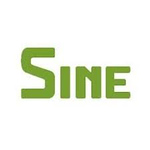 It's as easy as …
Tell us where you want to teach abroad.
In what country would you like to teach? We'll tell you what TEFL certificate you'll need to get hired there and any other requirements you should be aware of. Or, if you dream of being a digital nomad, we'll help you with your plans to teach English online from anywhere!
Qualify for jobs with a Bridge online TEFL/TESOL certificate!
Our program advisors can recommend a comprehensive Bridge TEFL/TESOL course that will fully prepare you for the classroom and qualify you for the best jobs, including with our Preferred Employer Partners. You'll take your course 100% online on our interactive, user-friendly learning management system, and get support from your personal tutor throughout.
Let us connect you with top teaching jobs abroad!
Even before you finish your TEFL course, we can start matching you with jobs through our network of Preferred Employment Partners – reputable English schools and teacher recruiters in top teach-abroad destinations. These trusted Bridge partners offer competitive wages, a professional work environment, and assistance with details such as securing housing and an appropriate visa.
NOTICE: *Some employers may require that you are a citizen of an English-speaking country or, if you're a non-native English speaker, to prove you have a C1 or C2 level of English proficiency, based on CEFR (Common European Framework of Reference).
You're in good company.
Earning a Bridge certificate qualifies you to teach English at schools across the globe.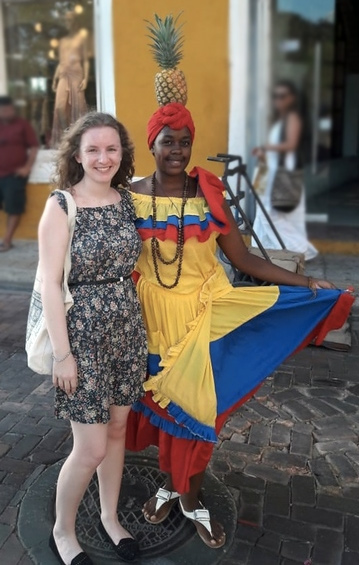 Camille
Tunja, Colombia
I have wanted to travel internationally as long as I can remember…I began considering how I would fund myself while traveling...I volunteered to teach immigrants in Virginia back in college and recalled how much I loved teaching people from all over the world. At that point, it just made sense to try and find a way to teach English while abroad."
Read Her Story!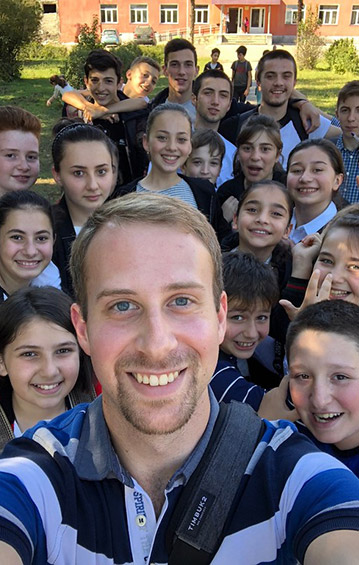 Jacob
Samegrelo Region, Georgia
I work at a local school with about 200 students and work as an English Language Co-Teacher alongside two Georgian nationals.…Georgians are extremely hospitable people and have a wonderful culture, history, and beautiful traditions."
Read His Story!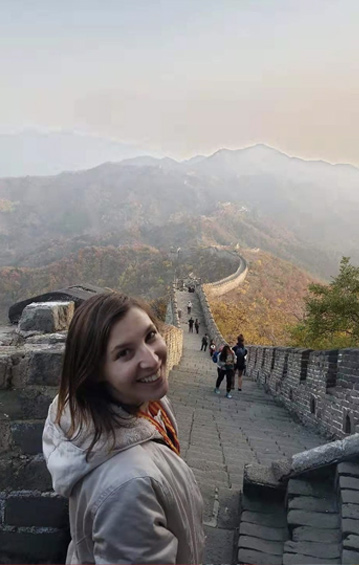 Ana
Tianjin, China
I've always wanted to teach English in another country because I wanted to experience a different culture and to do so I needed to have an international certificate, and Bridge helped me with that."
Read Her Story!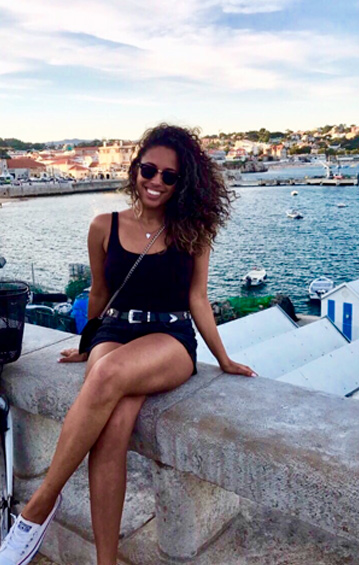 Nastassia
Lisbon, Portugal
I have surpassed my expectations of living abroad and teaching…Since obtaining my Bridge certificate, I have taught in a Portuguese school ranging from Pre-A1-B1.1 proficiency levels…Without taking that first step of beginning the Bridge course, I wouldn't be where I am today."
Read Her Story!
Join the TEFL Workforce.
Ready to get started? Let us help!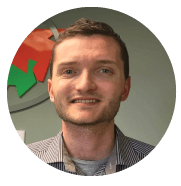 Contact an Advisor today!
Earn the most advanced online TEFL certification.
Over 40,000 Bridge Graduates
Your Own Personal Tutor
Global Job Network
The Best E-Learning Platform in TEFL!
Share Digital Badges on
Accredited by:
COURSES RECOGNIZED BY:

RECOMMENDED FOR CREDIT BY:

Explore TEFL Courses
Teach Online and Worldwide
Knowledge is power
Take advantage of our extensive Teach Abroad resource library.
Get started.
Find answers to common questions and learn the basics of teaching English abroad.
Decide where to teach.
Learn about top TEFL locations worldwide and how to choose the best fit for you.
Dig deeper with TEFL eBooks.
Bridge team members and experienced EFL teachers around the world share their expertise on
popular TEFL topics in these free, in-depth guides.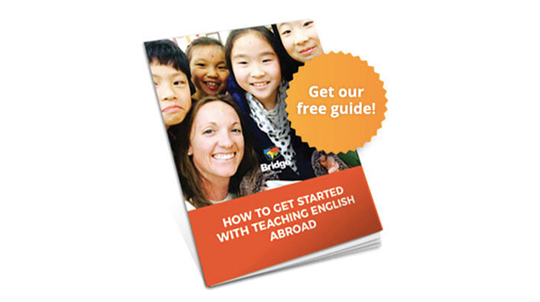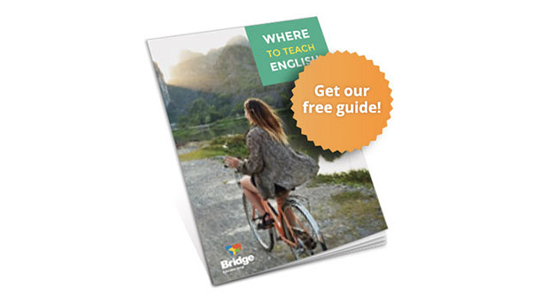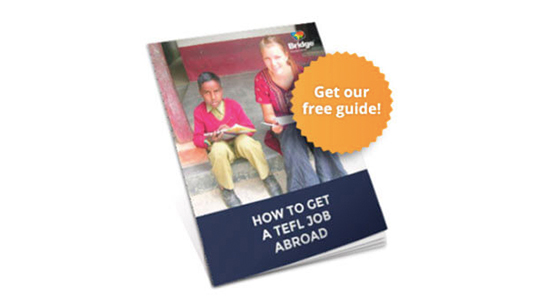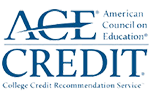 The ACE CREDIT logo is a registered trademark of the American Council on Education and cannot be used or reproduced without the express written consent of the American Council on Education. Used with permission.
Request info