Attention Travel Adventurers!
Are you ready to pack your backpack, hop on a plane, and make your dream of teaching English abroad a reality? Then visit TEFLOnline.com, a division of BridgeTEFL, a one-stop shop for new and experienced TEFL-travelers.
Choose your online TEFL course and start today!
And while you're on TEFLOnline.com, also be sure to check out our classroom courses and Teach Abroad Programs, as well as our TEFL Job Board and TEFL Resources!
Classroom TEFL Courses
Take your TEFL course "onsite" in the country where you would like to teach! Onsite certification qualifies you to teach anywhere in the world, and the in-country job placement assistance will make getting your first teaching job a breeze.
Browse all course locations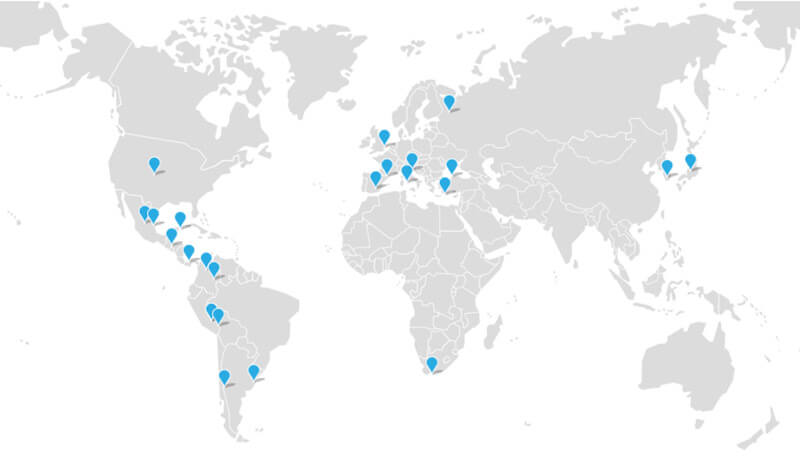 Bridge Teach Abroad Programs
For those who prefer more support when teaching English abroad, Bridge offers Teach Abroad Programs in select countries! These programs can include TEFL certification, job placement, housing, and other benefits in one convenient package.
Learn from our TEFL Experts!
How to Get Started With
Teaching English Abroad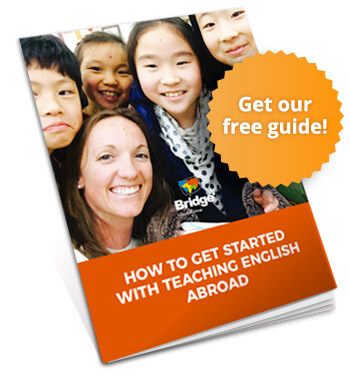 Looking to learn more about TEFL? This eBook includes a step-by-step guide to teaching abroad, a TEFL region overview, tips on choosing the right TEFL course, Bridge alumni stories, and more!
How to Get a
TEFL Job Abroad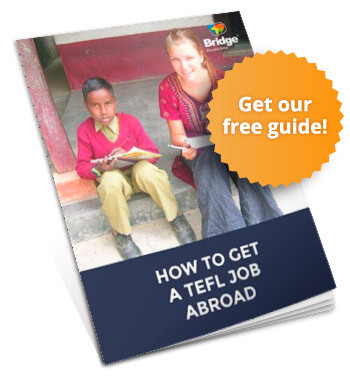 From preparing your resume, to vetting schools abroad and acing the job interview, this e-book provides expert advice on getting hired as an EFL teacher abroad.
Where to Teach
English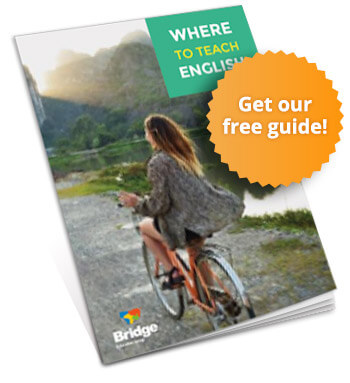 The first step toward an adventure teaching English abroad is deciding where you'll go. You've got plenty of options worldwide, so download this guide to find the one that's the best fit for your preferences, qualifications, and goals.
DOWNLOAD EBOOKS
Check out this country-specific chart to get a quick overview of different EFL teaching locations around the world. You'll find information such as typical requirements, average salaries, peak hiring seasons, and more!

Dig deeper into your TEFL research with our colorful, country-specific guides. These comprehensive guides cover all the details of the most popular teach abroad locations worldwide, including:
Teaching requirements
Average salaries/benefits
Demand for teachers
Cost of living
Hiring seasons
Typical teaching positions
Download Country Guides
The TEFLOnline.com blog features articles by our expert staff of advisors and our TEFL course graduates, like Jess, a "20-something New Zealander leaving the nest" for an adventure in South America!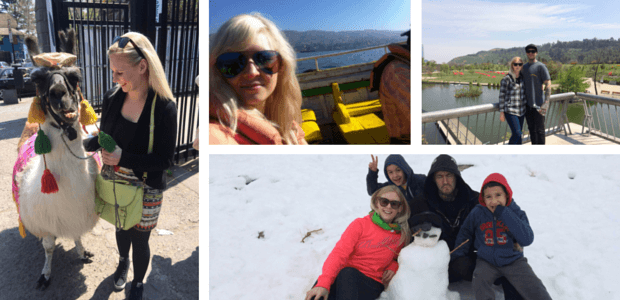 Bridge Grad "Jet Lagged Jess" Tells Us Why She Got TEFL Certified in Chile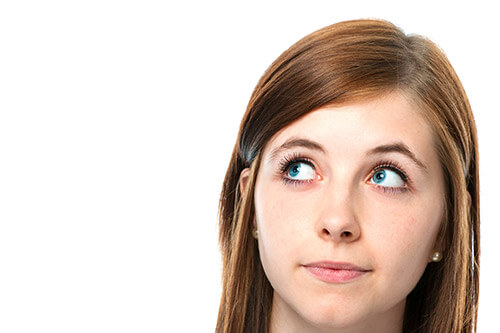 We know you've got questions about teaching in a foreign country, especially if it's your first time! Check out our teach abroad FAQs for answers from the experts.
Go to FAQs
Ready to start your travel and teaching adventure abroad?