New Bridge
Catalog of Courses
Download, Co-Brand, and Share It!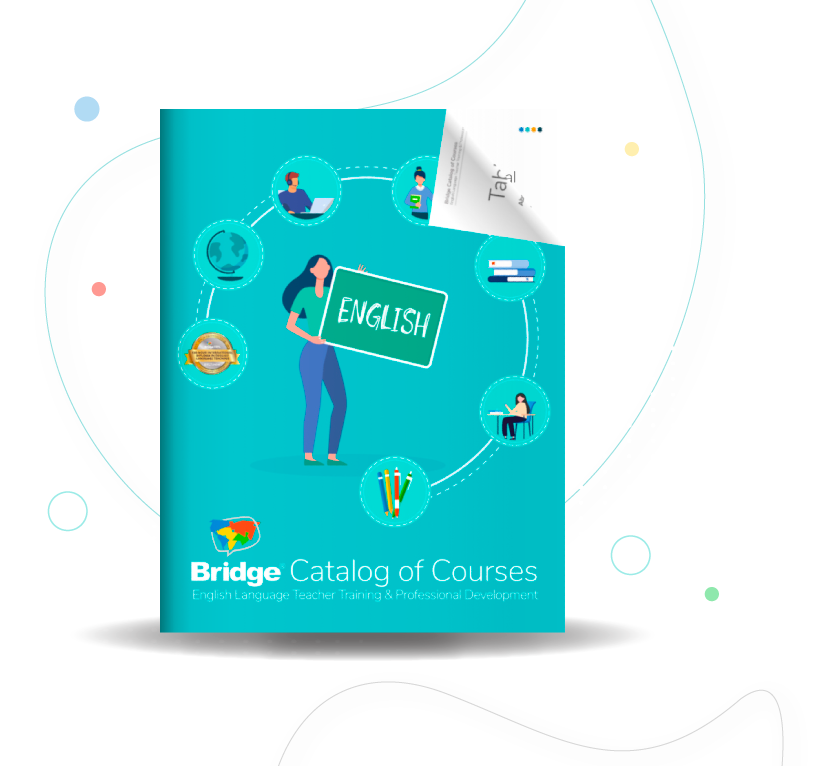 Our new course catalog makes it easy to market the Bridge portfolio of courses to your customers!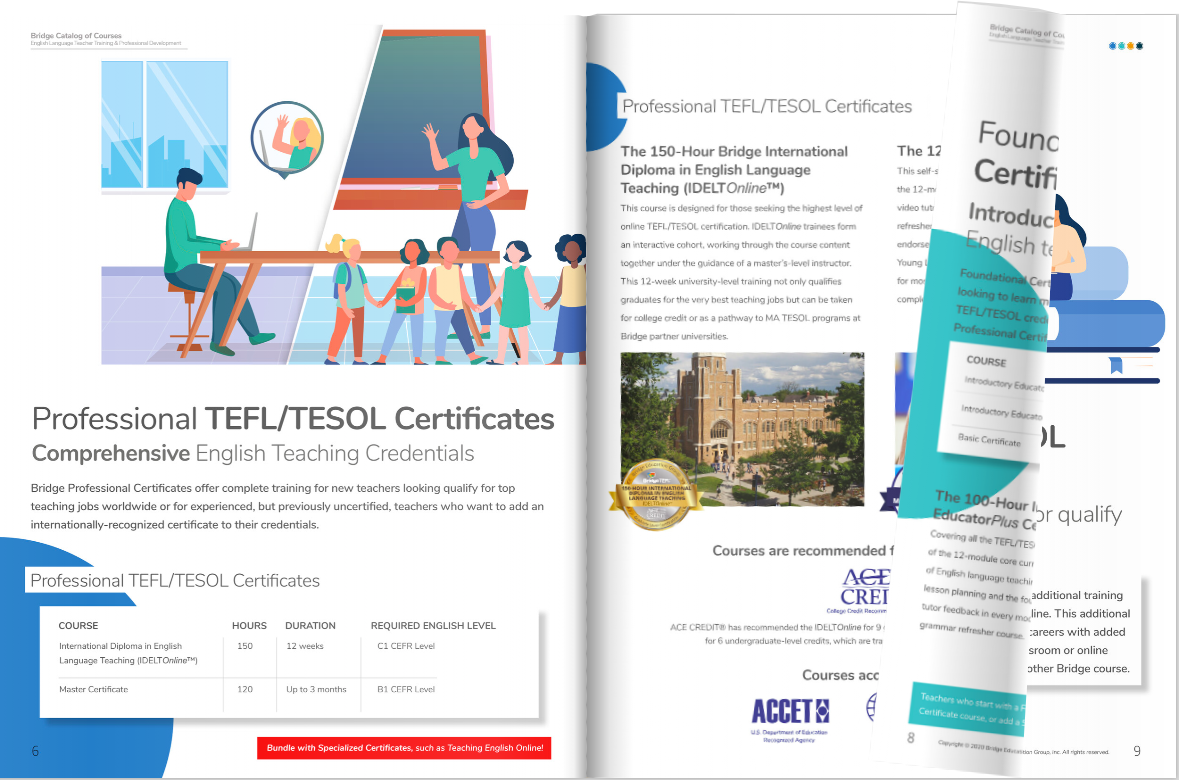 In the Catalog, You'll Find:
Our four course categories and which teachers they're designed for
An index of the courses we offer, with descriptions.
Suggestions for popular course bundles
Features of our dynamic online course platform
Bridge certification and digital badges
How to get started or place a customized order
Co-brand This Catalog to Empower Your Sales Team
Let us customize our catalog of courses by adding your logo and contact information alongside ours.
Instantly, your team will be empowered with a new sales tool they can use as they talk customers through your expanding portfolio of educational products, offered in collaboration with Bridge!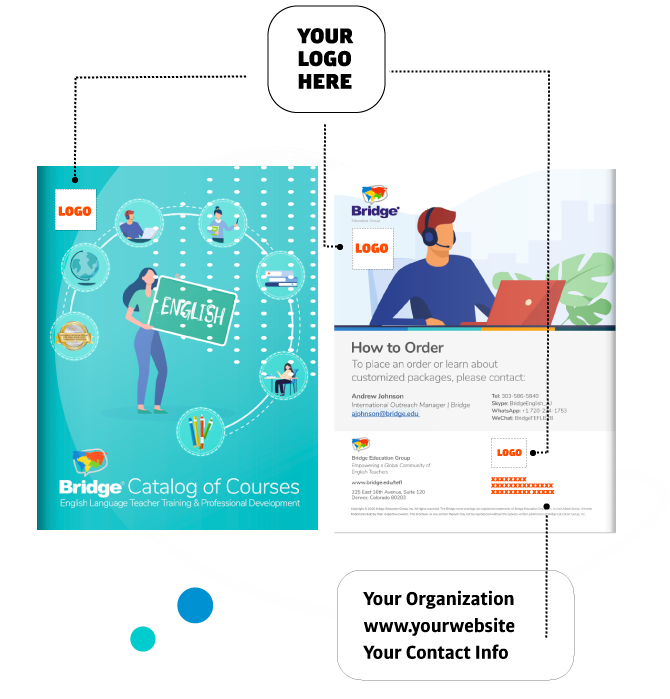 Bridge Partners
Bridge welcomes recruitment and training partnerships with educational organizations from around the world who serve the English Language Teaching (ELT) field. Some of our partnerships include:
About Bridge Education Group
With more than 35 years in the language-education field, Bridge Education Group empowers a global community of English teachers through programs that support career advancement and encourage lifelong learning. Our growing portfolio includes online TEFL / TESOL courses and micro-credentials that help teachers at all stages of their careers develop professionally and learn new skills. The Bridge community of over 100,000 graduates teaching worldwide connects and collaborates via resources such as our BridgeUniverse News Magazine and social media channels.
ACCREDITED BY:
RECOMMENDED FOR CREDIT BY:
COURSES RECOGNIZED BY:

The ACE CREDIT logo is a registered trademark of the American Council on Education and cannot be used or reproduced without the express written consent of the American Council on Education. Used with permission.