The Lowdown on TEFL Course Accreditation: Interview with BridgeTEFL Director Lisa Rooney
By Bridge
June 30, 2011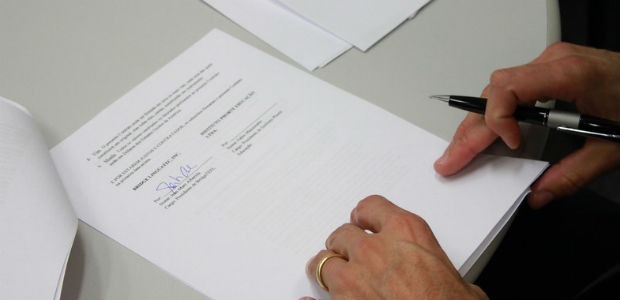 This post was written by Matthew Clark.
The Lowdown on TEFL Course Accreditation:
These days finding a TEFL course is as easy as running a google search on "TEFL certification" and browsing the top ten results to find the provider with the most professional-looking website. Right? Not exactly.
Sure, you need something that fits your budget, schedule, and location… but how do you know if the program you select is actually, well, legit? BridgeTEFL director Lisa Rooney recently took the time to answer some of my questions to demystify that all-important industry buzz word "accreditation". Turns out accreditation isn't just a bunch of official looking logos… it is actually a nifty service designed to help you choose a quality TEFL course.
What are the different types of accreditation?
There are two main types of accreditation: institutional and specialized.  Institutional accreditation is granted by a regional accrediting agency within a scope of authority approved by the U.S. Department of Education. An example of this kind of accrediting agency is ACCET, the Accrediting Council for Continuing Education and Training. Institutional accreditation applies to the organization as a whole, including all of its courses and programs, and many other aspects contributing to a successful and high-quality institution. Specialized accreditation of certain professional schools and individual educational programs is granted by a number of national organizations, each representing a professional area such as business, law, engineering, or nursing.
What does it mean to have institutional accreditation?
Being an accredited institution means that every single aspect of how your organization in run is meticulously scrutinized.  This includes mission, philosophy and planning, management (operational, personnel, records, communications, professional relationships), finances (stability, procedures), curricula (educational goals and objectives, program & instructional materials, performance measurements, curriculum review and revision, certification and licensing), instructional delivery (methods, resources, facilities), instructional personnel (qualifications, supervision of instruction, instructor orientation and training), admissions and student services (recruitment and enrollment, transfer of credit, student support services), evaluation (student progress, attendance, student satisfaction, employer/sponsor satisfaction, completion and placement). Sound accreditation also requires reaccreditation at regular intervals, usually every 3 to 5 years.  Reaccreditation involves the same meticulous process described above.  It is not simply paying an annual fee. Quality accrediting bodies also require more than just submission of documents.  They require site visits by an inspector that may last 1 to 2 days.  Site visits include interviews with faculty and staff, review of policy and procedure, inspection of facilities and resources, audits of financial statements and business plans, observation of courses in progress, and interviews with students.
What's the process a TEFL provider needs to go through to get their TEFL course accredited?
Again, depending on the accrediting body, it could be as simple as filling out an application form, paying a fee, and submitting some documentation.  However, any quality accreditation process will take about 12 months to complete.  The stages of the ACCET accreditation process are as follows:
Inquiry – stage to determine if the institution even qualifies for accreditation.  Requires completion of an initial questionnaire.
Application – usually very lengthy and requires submission of a great amount of supporting documentation
Accreditation and Evaluation Workshop – attendance is required at this workshop to prepare institutions for the subsequent stages of accreditation
Analytic Self-Evaluation Report – assemblage of data by the institution which must reflect a penetrating analysis of the operation
Examination Team – selection of various experts in different areas to examine the different aspects that are inspected (mentioned above)
On-Site Examination – an on-site visit from an inspector which lasts up to 2 days (described above)
Team Report – results of the site visit and overall evaluation of the Examination Team
Accrediting Commission Action – a meeting of the council to determine whether or not accreditation will be granted, and if so, for how many years until reaccreditation is required.
What if I'm interested in a TEFL course that is not accredited?
I would say that it is always a risk to pay for a TEFL course run by an organization or company that does not have institutional accreditation. Would you want to earn your college degree from a university that is not accredited?  I wouldn't.  That doesn't mean your program will not meet your expectations, it just means that it could be hit or miss in terms of quality and validity abroad.
How can we verify if a TEFL course is actually accredited? I mean, sometimes providers claim they have accreditation but actually do not, right?
People use the word accreditation very loosely sometimes.  Being accredited is not the same as being a member of an association and claiming to adhere to their quality standards.  There is also a difference between being an accredited institution and being a company that offers some accredited courses. Some providers may try to seem like they are accredited by putting a lot of logos for various associations on their sites.  My advice would be to ask questions and do your homework.  Some key things you can do are:
Ask if the organization as a whole accredited. (Not just a member of a professional association) If so, ask if the accreditation recognized by any National Ministry/Department of Education?
Ask for proof of the organization's institutional accreditation. (The provider should be able to provide you with a web site of the accrediting body where you can search for the organization's proof of accreditation.)
If the organization does not have institutional accreditation, but claims that their courses are accredited, I would visit the web site of the accrediting body and take a look at the accrediting process.  Check to make sure it is rigorous (similar to what is described above) and requires more than just submission of documents and payment of an annual fee.
How does choosing an accredited TEFL provider have an effect on a trainee's future employment?
That's simple.  Employers look for solid accreditation to ensure that they are hiring the best trained teachers possible.  It is the only way for employers abroad to stay competitive.  Having a TEFL certificate from an accredited institution can also often result in a higher pay scale.  It's really a no-brainer if you ask me.  Accreditation = Quality = A JOB ABROAD!