Providing Teachers With the Skills They Need to Create a Lasting Impact on the Jamaican Education Sector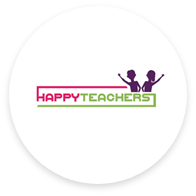 Together, Happy Teachers and Bridge have been able to offer high-quality TEFL certification courses that give Jamaican teachers the training they need to succeed in the classroom and expand their career opportunities.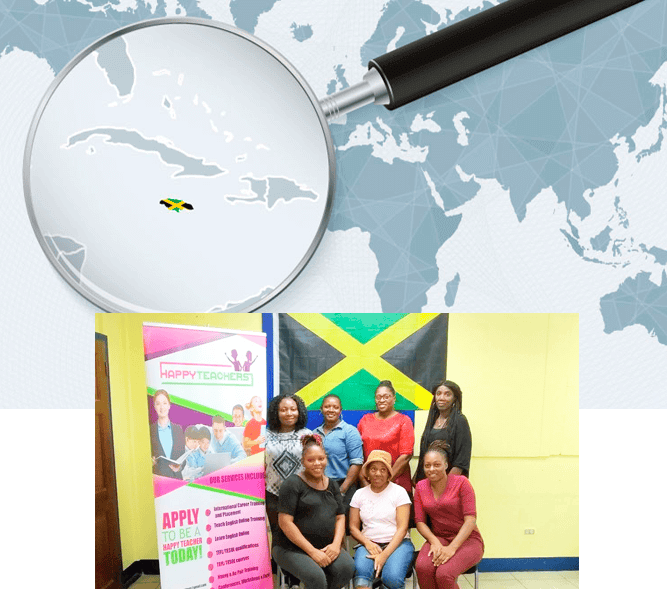 Combating local issues with high-quality training and more
Since 2014, Happy Teachers has partnered with Bridge to bring high-quality, internationally recognized English language teacher training to Jamaica, where Standard Jamaican English is one of the official languages. Through this partnership, Happy Teachers has worked to combat local issues such as low school attendance, high dropout rates, and poorly trained educators. As the partnership continues, they look to expand their efforts to other countries throughout the Caribbean region and beyond.
Challenge
Identifying a Need for Better Teacher Training in Jamaica
Happy Teachers is an online education and skills development company delivering products, services, and courses to improve English language teacher training and promote cross-cultural relationships and educational exchanges.
Venice Irving, Happy Teachers' founder and CEO, created the company in order to provide teachers in Jamaica with quality training and to expand their career opportunities.
She notes that some of the biggest challenges facing teachers and learners in the area "include student absenteeism, low socioeconomic status, an inadequate number of college-trained teachers, and repetition (retention) rates at Grades 1 and 2."
She also says, "Of particular concern is the performance gap between boys and girls as boys' performance continues to lag behind girls' in language and literacy development. Other weaknesses include the high cost of teaching materials, the high cost of producing books, too many of which are imported, and the late distribution of books to teachers and learners. There is also the general lack of accessibility and insufficient funds to support training and development."
Course trainees participate in an in-person workshop.
Solution
Bridging the Gap Between Teachers and Education
In order to remedy the lack of trained English language teachers, Happy Teachers has partnered with Bridge to provide high-quality TEFL/TESOL training courses. As a Bridge Authorized Training Center, Happy Teachers has been able to offer fully accredited TEFL/TESOL certification, with Bridge providing 120 hours of online course material and Happy Teachers offering 20 hours of in-person teaching workshops. Upon successful completion of both components, graduates are issued a co-branded, internationally recognized TEFL/TESOL certificate.
The TEFL/TESOL training program has not only provided teachers with the skills and tools they need to deliver effective instruction to students but has also attracted more teachers to the education sector in Jamaica. Venice has even been able to adapt the course to include a component on teaching children whose first language is Jamaican Creole, a hurdle specific to teachers in the area.
Venice notes, "Teacher trainees have demonstrated a strong grasp of fundamental English teaching skills. They have improved in all areas, including lesson planning, classroom management, and teaching English language skills like reading, writing, speaking, listening, pronunciation, and grammar."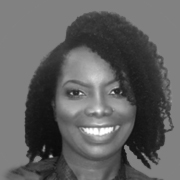 "They are now more equipped with essential skills for the foreign language classroom, like how to identify different learning styles and adapt lessons to suit different student needs."
- Venice Irving, Happy Teachers Founder and CEO
Results
Real-World Results
Of the teacher trainees who have enrolled in the Bridge - Happy Teachers partner program, 100% have reported that it helped them to improve as English teachers. Many trainees have also gone on to teach in new markets or become innovators in the TEFL/TESOL industry.
100% of the teacher trainees who have enrolled, have reported that it helped them to improve as English teachers.
Venice says, "Many of our trainees have been placed in English teaching programs abroad. A few have started their own online tutoring businesses. And, others have started speaking at international conferences, doing field research, and writing books."
Happy Teachers looks forward to continued partnership with Bridge and hopes to expand their reach to teachers in the greater Caribbean region, and even around the globe, in the coming years.
- Venice Irving, Happy Teachers Founder and CEO
See more models of success!