Immigrant Center Finds and Trains Volunteer Teachers Through Bridge Partnership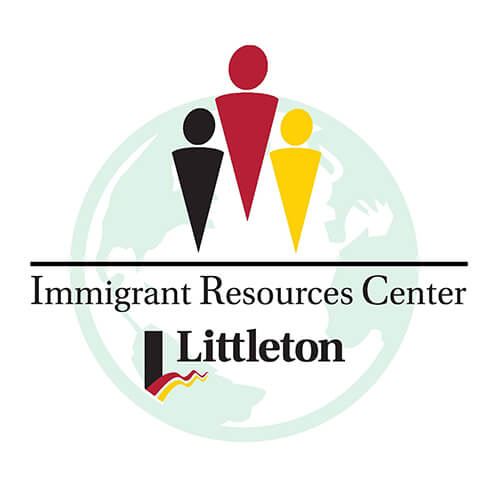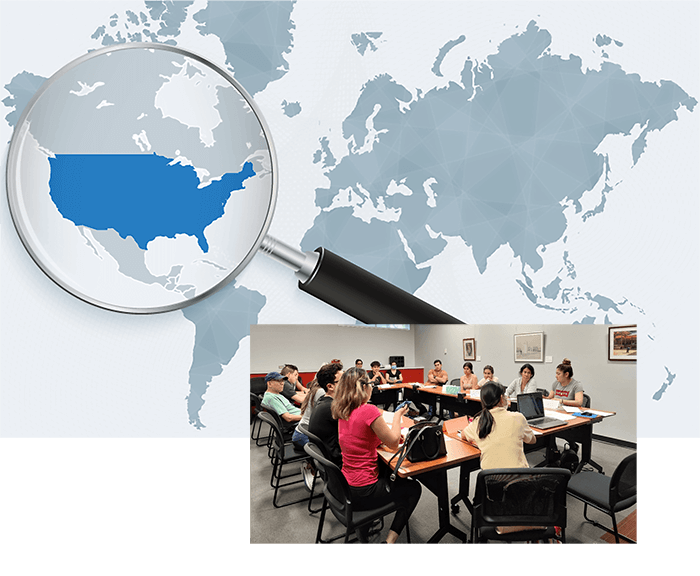 The Littleton Immigrant Resources Center (LIRC)
The Littleton Immigrant Resources Center (LIRC) has been providing English lessons for immigrants since 2003. Bridge Education Group is currently supplying LIRC with volunteers as well as providing quality English teacher training to volunteers already at LIRC. This partnership has ensured better teacher training and is making the Littleton community a more inclusive and diverse place.
Challenge
A Mission That Delivers
The Littleton Immigrant Resources Center has operated as a small municipal organization since its founding in Colorado. LIRC focuses both on legal services for immigrants and education, which is where Bridge comes in. This partnership between LIRC and Bridge has opened doors for new teachers to gain experience in classrooms and has helped supply more volunteers to the center.
It has not been an easy road for LIRC, which depends on tax-payer money to stay afloat. However, the organization's mission to integrate immigrants through its legal and educational services has overcome its financial obstacles to continue providing resources for some of its community's most vulnerable constituents.
Today, LIRC has been widely applauded by the City of Littleton for being a grassroots effort to bring immigrant issues to the forefront of the community.
Solution
An Army of Volunteers
According to Robert Little, Education Coordinator at LIRC, the center became interested in partnering with Bridge because of the positive experience they had with a couple of volunteers who were Bridge grads. Unlike others, the Bridge graduates were either undergoing a Bridge Practicum in TEFL or had already graduated with sufficient teacher training, making their experience with the immigrants a largely positive one.
"We like to have [volunteers] in our classroom with our licensed teachers because that way they can help us in there and at the same time get the experience and the training that will give them more confidence," says Robert.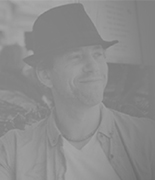 "We like to have [volunteers] in our classroom..."
- Robert Little, Education Coordinator at the LIRC
This volunteer system works well with the Guided Teaching Practicum that Bridge offers. The course is designed to provide new teachers who are still training with hands-on experience in a classroom. At LIRC, volunteers can either fill a tutoring position or be part of a group lesson with another teacher.
"It is the needs of the students, the curriculum, and the philosophy of the employing organization which determine the types of classes a teacher will give, paid or unpaid," says Margaret Jones, a Bridge graduate and volunteer at LIRC.
Currently, LIRC has over 200+ active volunteers and is seeking more. Bridge is looking to assist with this demand by sending more teachers their way. This partnership also benefits both parties because of the accredited TEFL training Bridge offers to LIRC's current volunteer teachers.
While Robert acknowledges that LIRC has "an army of volunteers," there are also challenges stemming from immigrants not practicing enough English outside of the center because they tend to live in neighborhoods where they can use their native language.
"The biggest challenges that learners face is that communities tend to stick to their mother tongues; [this is] especially the [case with the] elderly. They rely on children and grandchildren for English," explains Robert.
The role that LIRC plays in combating this important challenge is to make English a predominant language in the lives of the immigrants who come to the U.S. for better opportunities. So far, the center has been successful in establishing itself within its constituency to provide the necessary services for the citizenship exam, which includes both a language component and a series of legal questions for the test-takers.
"It is the needs of the students, the curriculum, and the philosophy of the employing organization which determine the types of classes a teacher will give, paid or unpaid,"
- Margaret Jones, a Bridge graduate and volunteer at LIRC
Results
Positive Results for a Bright Future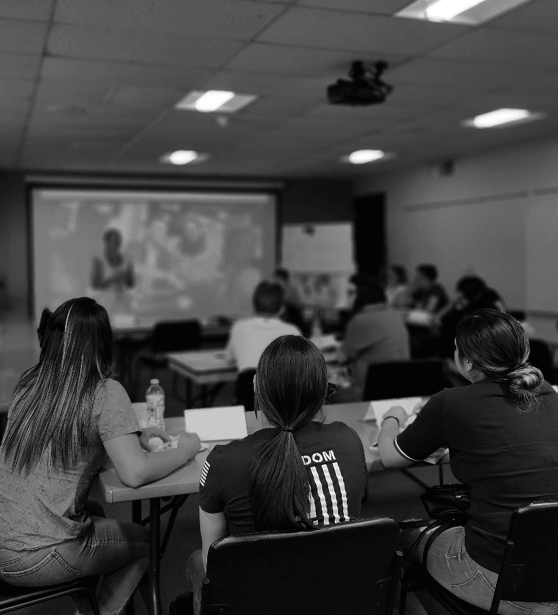 LIRC students listen to their Instructor.
Given that LIRC is a municipal organization, it's necessary to keep a track record to measure success. According to Robert, data collection is frequent for LIRC in order to measure enrollment and retention. There have been occasions where English classes have had 100% retention rates from students.
The results can also be measured by the impact the center is having on its community. Back in 2021, when the City Council decided to defund LIRC and it seemed like their days were numbered, local residents protested to keep it open. Robert highlights that it wasn't the immigrants who raised their voices but the local residents of Littleton who organized at a grassroots level.
Although the anecdotal and empirical results are positive, LIRC is still dependent on the local City Council for funding. For now, they continue to provide immigrants with the best possible legal and education services, with the hope that more Bridge volunteers will join them.
Bridge and LIRC have only begun their partnership and hope to expand. By offering quality teacher training to volunteers through online instruction and valuable in-person experience, they seek to unlock the power of the English language in Littleton and beyond.
200+ active volunteers helping with ESL and citizenship services
Over 2400 students that have utilized LIRC's ESL and tutoring services in the past decade
100% student retention rates for some classes, indicating the valuable resource LIRC offers its community
See more models of success!
Partner With Bridge!