Bridge Launches Newly Updated TEFL Job Board!
By Bridge
June 10, 2019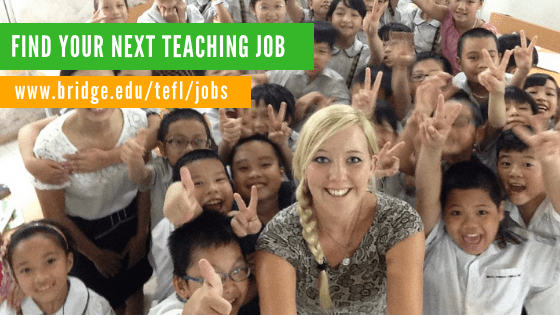 Are you interested in TEFL jobs around the world? We created the Bridge TEFL Job Board with the goal of connecting qualified TEFL/TESOL teachers to the best jobs worldwide. No matter where you are in the process of teaching English abroad, the newly updated Bridge Job Board offers resources to help you achieve your goals.
Are you already TEFL certified?
If you're already TEFL certified and searching jobs, use the job board to find open positions at hundreds of schools in the BridgeTEFL network around the world. You can even create a profile so that employers can find you!
Search Jobs with Basic or Advanced Filters
You can quickly filter open positions by location using the basic search, or use advanced search to filter results by location, job type, and contract length.

Map Search
Another way to view jobs by location is the map search feature, which shows available positions by country and city.

Create a Teacher Portfolio
Best of all, you can create a detailed portfolio, highlighting your qualifications and experience. This portfolio makes it easy to apply for jobs you find on the Job Board and can also be made visible to employers so that they can find you. Register to create your own portfolio now!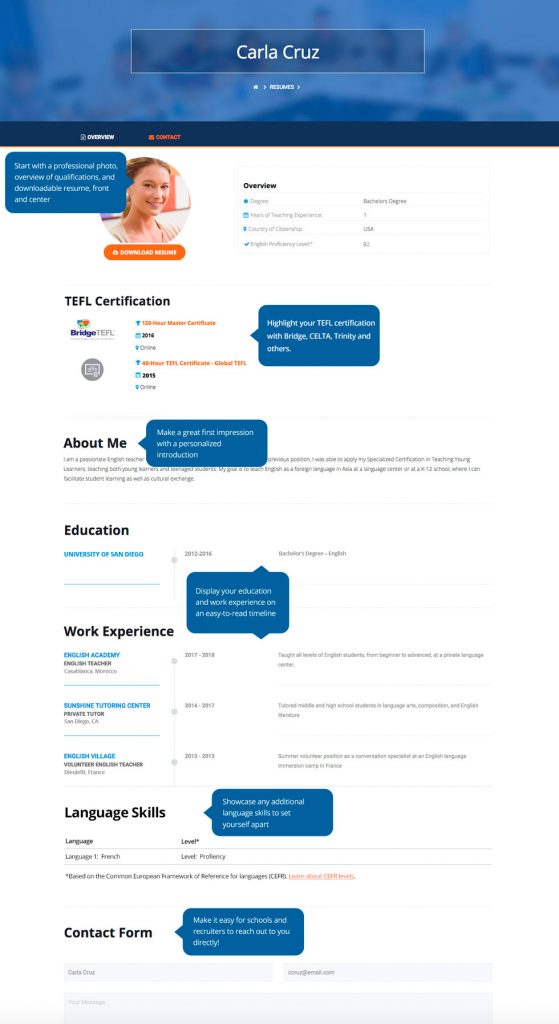 Are you thinking about getting TEFL certified?
If you're not certified yet and still in the research phase, the Job Board can also help you. Use it to explore open positions, get information about different teaching destinations, or learn about TEFL certification.
Browse Country Profiles
Check out the Country Overviews, like this one for Taiwan, that provide a breakdown of all the info you need to help you decide where you'd like to teach.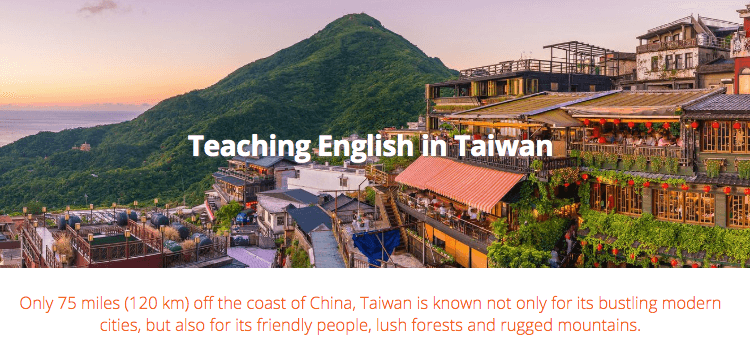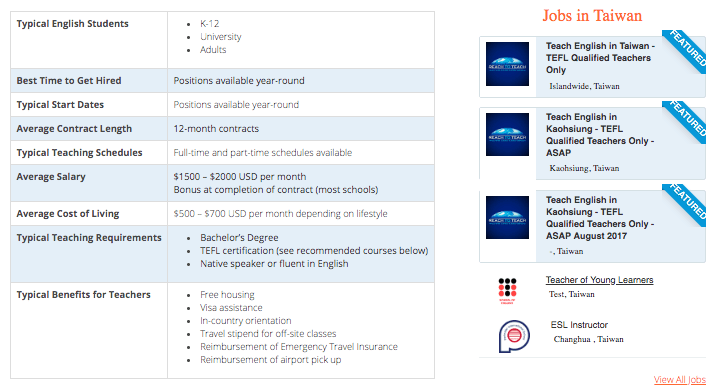 Learn About TEFL Certification
The online TEFL certification page on the Job Board outlines the course options that will qualify you for TEFL jobs around the world or online. Get an overview of courses or link to www.bridge.edu/tefl for more details.

Other Job Board Resources
Other tools on the newly updated Job Board include a guide to teaching English online, steps to vet employers when applying for TEFL jobs, and more.

The BridgeTEFL Job Board is a one-stop resource for the very best TEFL/TESOL  jobs abroad. Start searching for your dream TEFL job now!