Teaching Online as a Freelancer
30-Hour Specialized Online TEFL / TESOL Certificate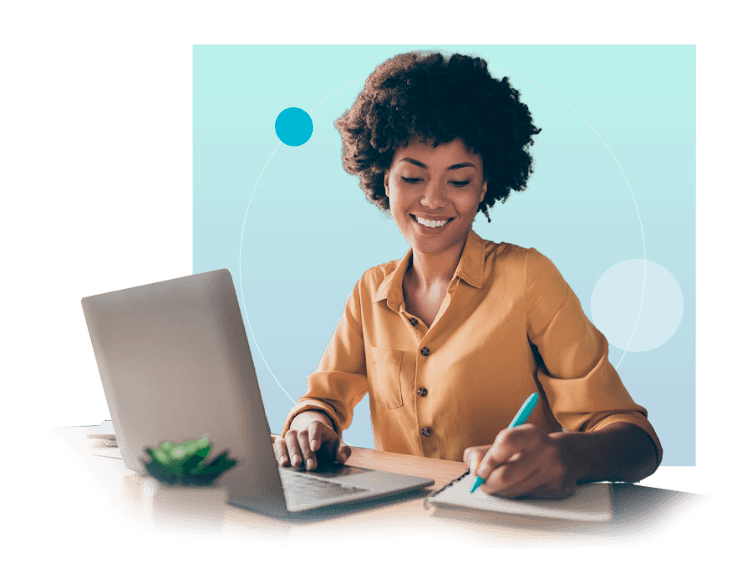 Accredited by: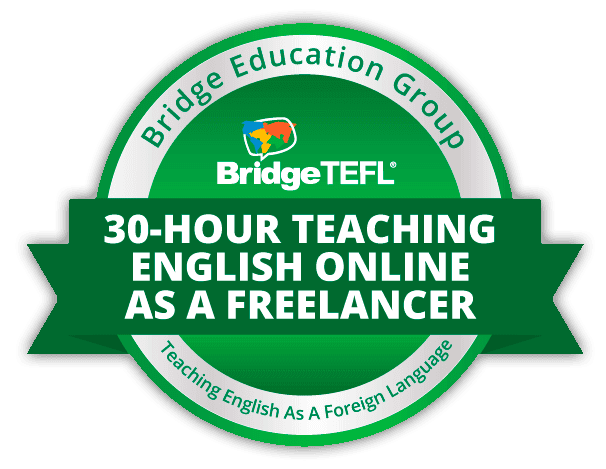 COURSES RECOGNIZED BY: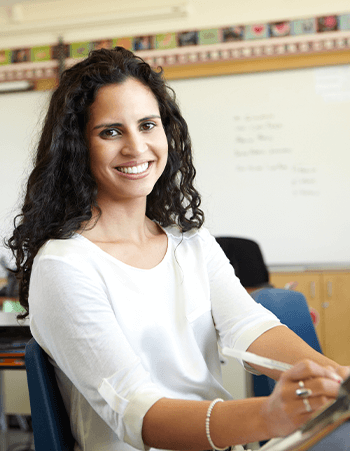 Ready to be your own boss? Learn the business skills to chart your own path as an independent English teacher!
In this course, you'll learn the business and marketing skills needed to successfully launch and run your freelance online English teaching career. You'll master key components of freelance teaching, such as finding your niche, promoting your brand through teacher marketplaces, social media, and other channels, handling accounting and other logistics, and managing and scaling your business in a competitive market. The course culminates with a final project in which you'll apply what you've learned to design a unique online tutoring business plan.
We recommend this course for experienced online teachers or graduates of our Teaching English Online Certification courses who are ready to advance their careers – on their own terms – as freelancers. If you're new to online teaching, bundle this specialization with those certification courses and save!
Start Learning Today!
30-Hour
Teaching English Online as a Freelancer
Learn the practical business skills you need to become an independent teacher!
Black Friday Sale: 45% OFF!
Bundle and save!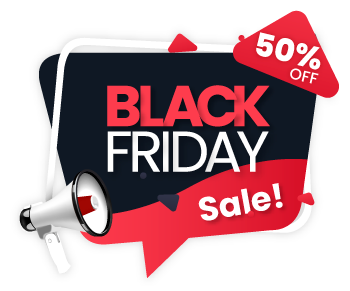 150-Hour

Teaching English Online Certification + Practicum
Gain a foundation in teaching English online before learning about teaching as a freelancer.
This bundle includes:

30-Hour Teaching English Online as a Freelancer
Explore the
Teaching Online as a Freelancer
Course Features
Practical Experience Creating a Detailed Business Plan
Apply the business management and marketing skills you've learned throughout the course in a practical way by developing a detailed business plan to kick start your career as a freelance tutor!
Interactive Platform:
Tutor and Discussion Board
Interact with your personal tutor who provides feedback on assignments and answers questions throughout the course. Share ideas and experiences with other trainees around the world on the class discussion board.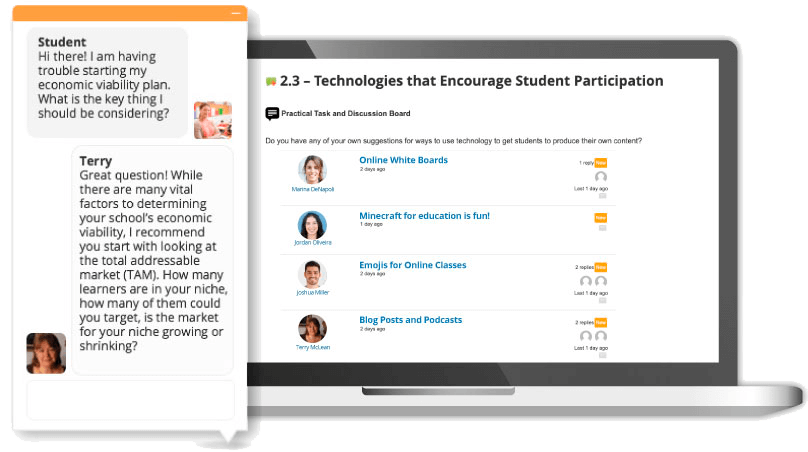 Dynamic Content
Complete interactive exercises and practice activities that check comprehension and keep you actively engaged with the course content as you progress through your training.
Bridge's Best in Class Experience
100% online
Start anytime and work from any device.
Personal tutor
Get feedback and ask questions throughout the course.
Job placement assistance
Access our global job network via the Bridge Job Board and connect with preferred employer partners.
Flexible schedule
Work at your own pace - complete in as little as 3 weeks!
Interactive content
Instructional videos, downloadable resources, quizzes & activities, and discussion board.
Share Digital Badges on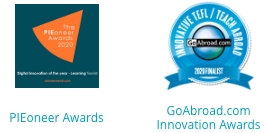 Teaching Online as a Freelancer Course Information
| | |
| --- | --- |
| Length | 12 weeks |
| Start date | The course starts the day you enroll. |
| Certification hours | 30 hours |
| Price | |
| Format | 100% online and self-paced. |
| Language requirements | B1 CEFR level; proof of language proficiency is not required. (See Requirements below for more details.) |
| Instructors | Personal tutor (experienced ESL/EFL instructor) to grade assignments and provide support. |
| CEUs available | 3 CEUs. (Learn more about earning CEUs below.) |
| Get answers to common course questions | |
| | |
| --- | --- |
| Module 01 | Finding Your Niche |
| Module 02 | Time Zones, Payments, & Platforms |
| Module 03 | Marketing and Promotion |
| Module 04 | Troubleshooting and the Entrepreneurial Mindset |
4
Module Quizzes
4
Instructional videos
1
Assignment
8
Resource downloads
8
Discussion Board Activities
Learning Objectives
When you complete your course, you'll be able to:
Compare different market niches, determine the right one for you, and find students within that target demographic
Establish which online teaching platform and software will best suit your goals
Develop a social media marketing plan on your chosen platform(s) and create an advertising budget
Create engaging graphic content and videos to market your services
Develop pricing strategies, profit and loss statements, and cancellation and refund policies
Examine the importance of cash flow and apply strategies to help avoid common problems with it
Understand the shift in mindset required to successfully transition from employee to entrepreneur
Apply strategies to manage, scale, and pivot your online teaching business
And more!
These resources are designed to make the process of finding TEFL jobs or advancing in the field as clear and easy as possible for our graduates. You'll learn how to improve your resume, find and apply to TEFL jobs, and ace your interview so that you can get the teaching job of your dreams. If you're already teaching, you'll find helpful information on continuing professional development, recommended TESOL organizations you can join, and teaching resources you can use in your own classroom. You'll also learn how to take advantage of Bridge's job placement services and connect to our community of TEFL teachers and schools worldwide.
| | |
| --- | --- |
| Module 01 | Finding a Job, Downloading Your Certificate, and Updating Your Resume |
| Module 02 | Stay Connected with Bridge! |
| Module 03 | TEFL / TESOL Professional Development Opportunities |
| | |
| --- | --- |
| Age | 18 years of age or older. |
| Language | An intermediate or higher level of English proficiency (B1 level, according to the CEFR, the Common European Framework Reference for Language). Proof of language proficiency is not required. |
| Experience | Previous English language teaching experience or a general TEFL / TESOL certificate (recommended)* |
| Technology | Internet access with the ability to stream and watch videos. Access to desktop/laptop computer highly recommended. |
*Students can simultaneously enroll in a Professional TEFL / TESOL Course to meet this recommendation.
Continuing Education Unit (CEUs) are nationally recognized units of measurement for participation in non-credit, continuing education programs. Bridge is accredited by ACCET (the Accrediting Council for Continuing Education and Training), and any ACCET-approved Bridge course, including our online TEFL programs, can be taken for 1 CEU per 10 hours of TEFL course instruction.
Learn more
Common Questions about Specialized TEFL / TESOL Certification
You will have 3 months from the day you enroll in your Specialized Certificate to complete it. (Most students finish the course sooner – in four to six weeks.)
If you sign up Specialized Certificate along with one of our TEFL courses, we recommend you first complete your general TEFL course and then start your Specialized Certificate course. You will then have 3 months from the day you begin your Specialized Course to complete it.
If you don't finish in time for any reason, you can purchase an extension to complete your Specialized Certificate course, either before it expires or for up to one year after expiration. Extensions cost $100 for an additional 3 months. Please note that once your course/extension has expired, you will no longer have access to the course.
To take Bridge Specialized Certificates, you must be at least 18 years old with a minimum of a high school diploma or equivalent.
It is recommended that you are either already TEFL / TESOL certified, or enroll concurrently in a Professional TEFL / TESOL course, such as the IDELTOnline™ to take a Specialized Certificate course.
If you are not a native English speaker, we recommend an intermediate or higher level of English proficiency (minimum B1 level, according to the CEFR, the Common European Framework Reference for Language).
Specialized Certificate courses can be taken on their own to complement general certification or teaching experience you already have. They may also be added on to your enrollment in any Bridge course. If you're new to teaching English, we recommend starting with a Professional TEFL Certificate.
If you add a Specialized Certificate to Bridge certification, your final certificate will reflect the total number of hours completed, with individual components listed. For example, if you added a Specialized Certificate in Teaching Young Learners (60 hours) to the IDELTOnline™ (150 hours), you would receive a 210-hour Bridge certificate. The two courses would be listed below the total hours.
Yes, you may sign up for as many as you like. We recommend you complete one certificate course before beginning the 3-month timeline on the next one.
No. All the materials you will need to complete your course are available 100% online. You can complete these courses from anywhere in the world with Internet connection.
You must earn a minimum of 70% on your course assignments/final exam, in order to pass and receive your Specialized Certification.
Upon successful completion of your Specialized Certificate course, you can download and print your certificate from our online certificate verification portal for free. You may also order a hard copy certificate mailed to you anywhere in the world for an additional fee. Click here to view fees for hard copy certificate orders.
Yes! Our online TEFL courses are ACCET-accredited and may be taken for CEUs. You earn 1 CEU for every 10 hours of TEFL certification. For example, an online TEFL course of 100 hours would be eligible for 10 CEUs. Click here to learn more about CEUs.
Explore More Teaching English Online Courses
Add on a Practicum or Teaching English as a Freelancer course, or sign up for all 4 courses in our Teaching English Online suite.
120-Hour
Teaching English Online Certification
Our most popular bundle! Learn the terms, technology, and teaching methods needed to teach online with confidence.
Black Friday Sale: 50% OFF!
180-Hour
Teaching English Online Certification + Practicum
Put what you learn into practice and showcase your online teaching skills to employers by adding a practicum.
Black Friday Sale: 50% OFF!
210-Hour
Teaching English Online Certification + Practicum
Combine all four courses for the ultimate preparation to teach online.
This bundle includes:

30-Hour Teaching English Online as a Freelancer Course
Black Friday Sale: 50% OFF!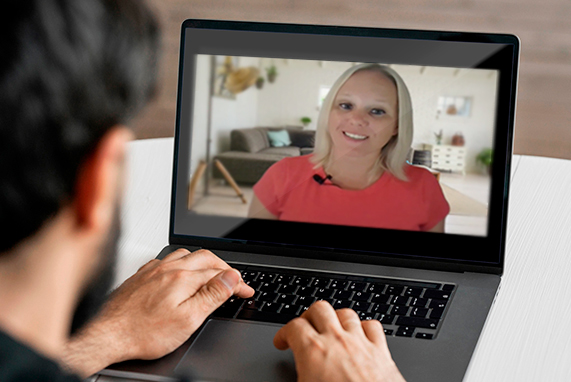 Krzl Nunes, Bridge Program Advisor
Need help deciding which course is right for you?
Sign up for a Free TEFL/TESOL Info Session!
Sign Up now!