Following a long stint teaching English in language schools and freelancing online, Bridge grad Carol Akiyama, from Brazil, decided to go after her dream of running her own English teaching business. As she's preparing for this switch, she has also joined Bridge's Teacherpreneaur Academy to get more guidance in setting her venture up for success. She shares her motivation for becoming fully independent, her teaching niche, and some tips she learned while completing the Academy's Succeeding as an English Teacherpreneur Specialized Certification course.
Can you tell us a bit about yourself, Carol?
I've always loved studying. When I started my ESL course back in my hometown in Brazil, I fell in love with the language. I have been studying English since I was 10 years old, and when I was 18, I already had my C1 certification from Cambridge. That was when I was invited to work as an ESL teacher at the school where I used to study. I was studying International Relations in college at the time, and I had never envisioned a career in education before that, but since I loved the language so much, I took the job. And that was when my journey began.
I have now been teaching for almost 10 years. I've worked for two different language schools in Brazil, where I taught multiple levels and ages. And since 2020, I've been teaching English online as a freelancer, specializing in Cambridge test preparation.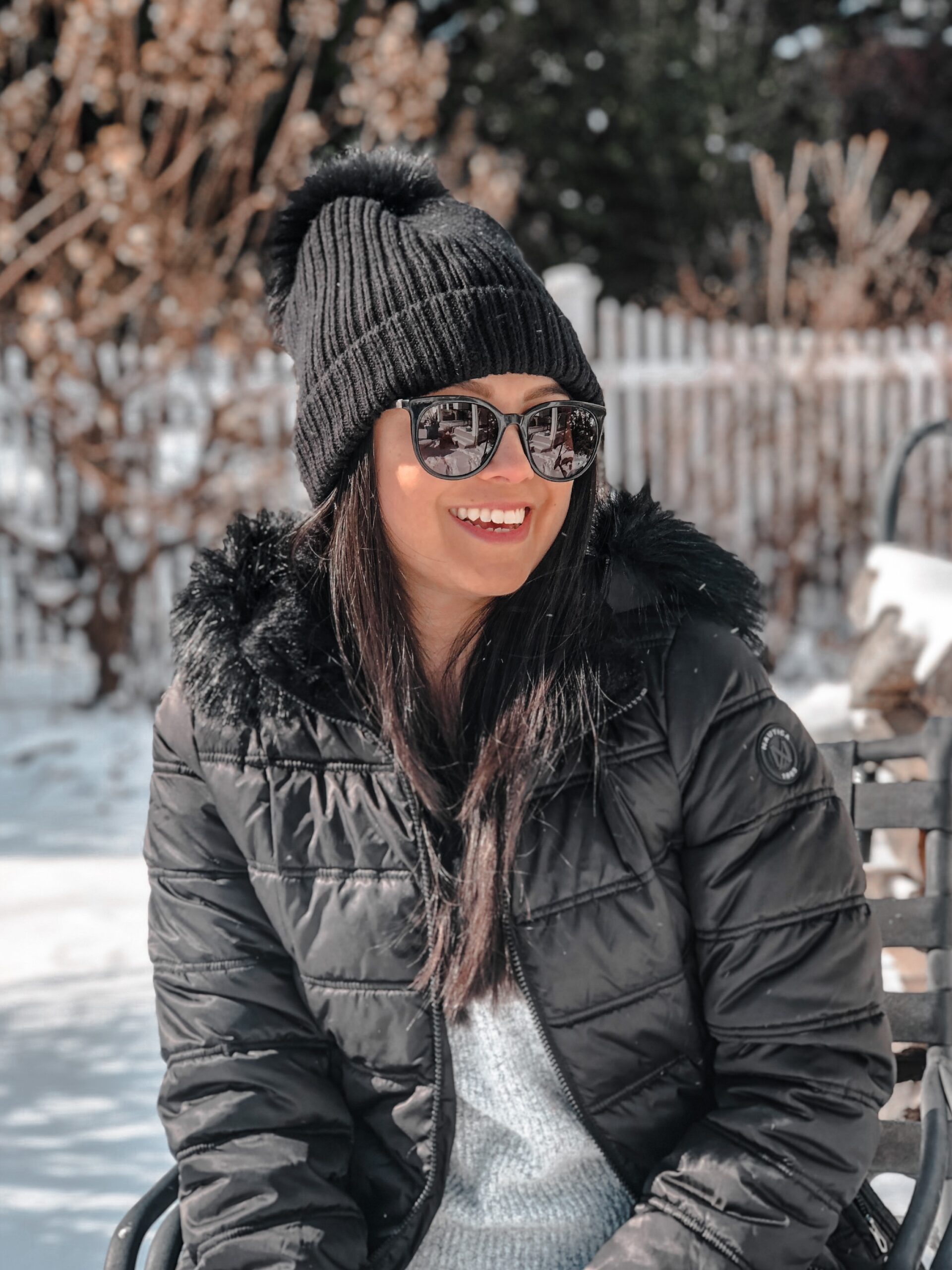 What inspired you to transition from a traditional teaching role to a career as an independent teacher?
I was still working at a language school when the COVID lockdown started back in March 2020, and we had to adapt everything to the virtual world. It was a hard transition because it all happened so suddenly, but after a while, working from home started growing on me. That was one of the benefits that motivated me to start pursuing an independent teaching role, together with being able to make my own schedule, have fewer students, and focus more on my students' needs.
At the end of 2021, I took a break from teaching when I decided to move to the U.S. Now, I'm working on getting back to it. I've been taking several courses, learning more about being an entrepreneur, and growing my presence online since I am focusing on developing my business through social media.
Looking for ways to find ESL students as an independent teacher? Read about strategies for finding ESL students, shared by four experienced independent teachers.
You specialize in English test preparation. Why did you choose this niche?
I've decided to specialize in it because I am extremely methodical, organized, analytical, and disciplined. I work well under pressure, and I love planning and establishing a good routine. So, I enjoy the fact that there are rules to be followed and specific formats to be respected when taking these exams. I have taken several exams myself and I adore sharing my strategies and techniques with my students. At the moment, I work mainly with the Cambridge B2 First (FCE) but will be expanding soon to include TOEFL and IELTS.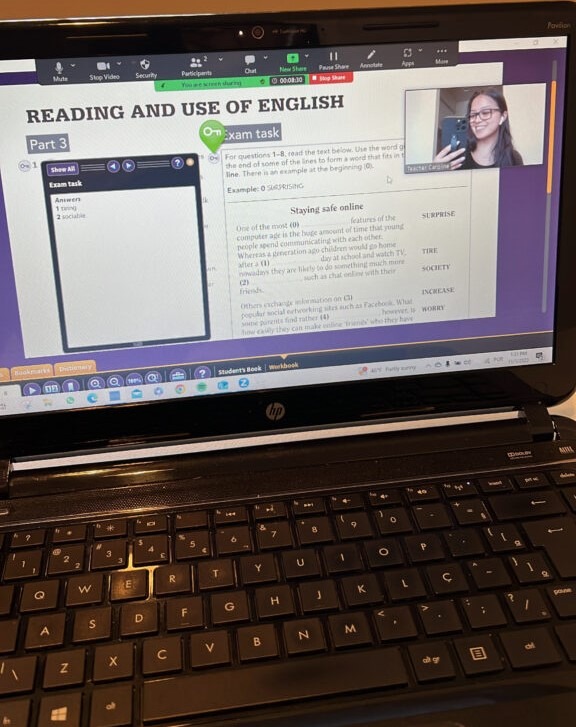 What qualities or skills are essential for someone considering a career as an independent teacher?
I believe you need to be down-to-earth and set your expectations realistically. You will also be doing everything, so it would help if you are a good multitasker and planner. You need to be okay with taking risks, so it is important to be adaptable but also persistent. It is not an easy or fast journey, and each person will experience it differently. So, my main advice is to be patient and never lose your confidence.
What challenges have you encountered in your independent teaching journey, and how have you overcome them?
I´m facing a challenge now as I transition back to teaching full-time, and it is taking me a while to build up my portfolio of students. However, it is not so unusual when you work with a more specific niche like mine, and as I mentioned before, being an independent teacher takes hard work and patience. That being said, I'm getting in touch with some of my previous coworkers and students and also increasing my presence on social media (Instagram, Facebook groups, etc.). I am also specializing in other exams, as well, so I can expand my offerings.
Interested in training to teach test prep? Explore Micro-credentials in Teaching TOEFL Test Prep, Teaching IELTS Exam Prep, and Teaching PTE Test Prep.
What strategies do you use to market yourself and attract new students as an independent teacher?
As most of my students are still people in Brazil, I like promoting my personal experience with them. I know exactly who they are, what challenges they face, and how difficult and important it can be to get a certification, so I like reminding them of what I was able to accomplish over the years and that I'm here to help them achieve those things too.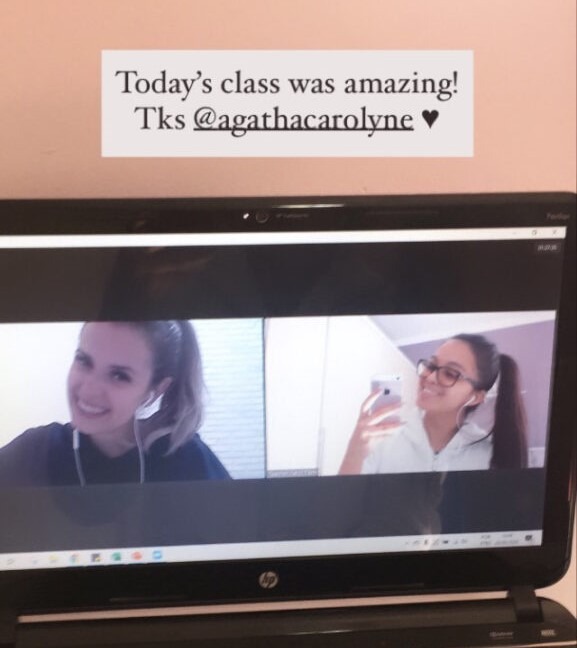 Are there any specific marketing techniques you find particularly effective?
I have someone who helps me identify the best strategies for my niche, but we are mainly working with inbound marketing, using a combination of content marketing, storytelling, and social proof through digital marketing and social media.
Learn more about the coaching, networking, and training support for Teacherpreneur Academy members, who also have access to additional resources, coursework, and monthly events.
What is the most rewarding aspect of being an independent teacher, and what are your plans for the future?
I particularly enjoy the freedom and flexibility that comes with being an independent teacher. Like every teacher I know, I love to have the chance to make a difference in someone's life, and being able to do it my way makes it even more special.
I hope to become well-known for my teaching and help more people achieve their dreams. But the ultimate dream would be to become an exam preparation coach and spokesperson, or maybe have my own podcast or YouTube channel!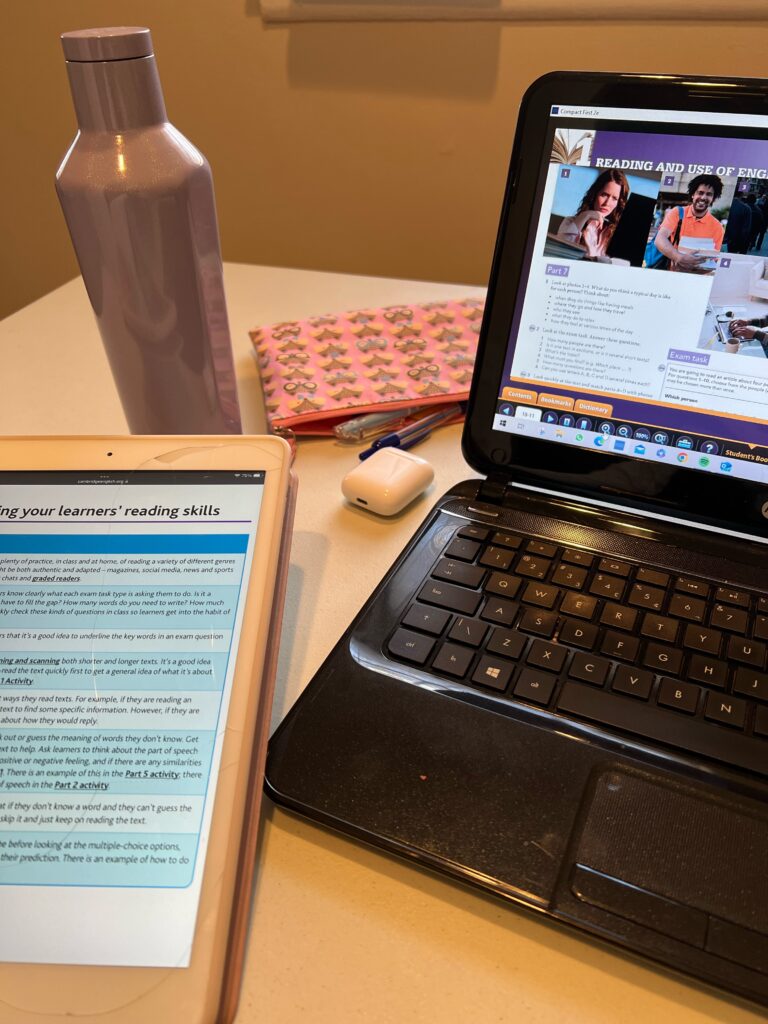 As mentioned before, I took a break from teaching and was feeling a bit scared to come back. So, I decided to become a member and complete the Succeeding as an English Teacherpreneur course to make sure I knew what I was doing and to identify what I needed to improve and invest in.
I had an amazing experience with this course! It exceeded my expectations and made me feel extremely prepared and confident to embark on this adventure of being an independent teacher.
What was the most interesting thing you learned in the program?
What I liked the most was that by the end of the course, I had identified a specific teaching niche to focus on, I had determined my skill sets, and I had chosen the best learning platform to work with, and I felt ready! The most interesting things I learned were how to create a great unique selling proposition (USP) and identify my teaching philosophy.
What advice would you give to other educators who are considering making the leap to become independent teachers or tutors?
Join Teacherpreneur Academy and take the Specialized Certificate in Succeeding as an English Teacherpreneur course! This helped me tremendously, and I believe that even if you have an idea of what you want or need, you will feel way more prepared with this training and support. Besides that advice, I would add to trust your gut and be brave enough to follow your dreams!
Learn more about Teacherpreneur Academy. Academy members gain access to the Succeeding as an English Teacherpreneur course, engage in live coaching sessions, have access to a library of resources, attend monthly networking events and workshops, and much more.