Specialized Online TEFL/TESOL Certificates
Take your TEFL/TESOL certification to the next level and enhance your resume with Bridge Specialized Certificates in high-demand teaching areas. Take these 100% online courses on their own or in combination with any of our TEFL courses.
Specialize your skills and advance your professional teaching career with Bridge!
Find out what type of ESL students you should teach with this 10-question quiz!
Quiz Yourself!
Should you teach adult students, young learners, special groups, or online?
Take our quiz and find out.
Specialized Certificate Overview

Specialized Certificate Course Content
Specialized Certificate Overview

Specialized Certificate Course Content

Delivered 100% online, these content-rich courses give you an in-depth view of the area of specialization you choose.

The courses consist of online reading and practice exercises, in addition to relevant videos and links outside resources, all offering you the latest in methodology, best practices, and current technologies in the field. You can complete the reading and other tasks at your own pace. Ungraded self-check quizzes and graded quizzes help assess your comprehension and ensure that you are prepared for your assignments.

Upon successful completion of one or more Specialized Certificate course, you'll receive a certificate indicating the number of total Bridge TEFL/TESOL hours completed and a list of the specific courses you have taken.

For course-specific content and other details, please click on the Specialized Certificates above to learn more.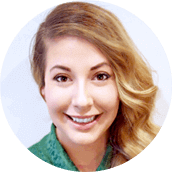 Alissa Berdahl
International Program Advisor
Not sure which program is right for you?
Contact an advisor today!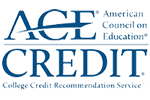 The ACE CREDIT logo is a registered trademark of the American Council on Education and cannot be used or reproduced without the express written consent of the American Council on Education. Used with permission.