He started his English teaching career with a Bridge Certification, but it didn't end there. We got a look into the life of Jay Riley, a teacher of English to speakers of other languages (TESOL) with 12 years' experience. He shares an in-depth look into how he switched his career from finance to education, and how he currently enjoys being a digital nomad English teacher from the beaches of Portugal.
Jay, could you share a little about yourself?
I'm originally from New York. I grew up on the south shore of Long Island. When I was 20, I moved to Hawaii to attend university. My background is in economics, and I have two graduate degrees in business. After working in a bank in the USA, I started volunteering as a reading tutor in the inner-city. That experience inspired me to go teach in the public schools there. After a year teaching in the U.S. public schools, I decided to go abroad. I taught in Bali for two years, Korea for ten years, and now currently live in Portugal. I teach online for Whales English and I love it! I also run a blog, called ESL Gypsy, on being a digital nomad English teacher.
So, how did you end up going from public school teaching to teaching English online from Bali?
I have spent a lot of time in Bali over the last 20 years. Back in 2007, I was in Bali and just did not want to leave. They were hiring for an online English teacher at English First. Unfortunately, I had no background in TESOL. My teaching public school experience was an asset, but the school said they were concerned about my ability to make the transition to TESOL. I went online and found Bridge. The program was awesome. It helped me make the transition to a TESOL classroom and also showed the school that I was serious about taking on the position.
You earned the 100-Hour Bridge TEFL/TESOL Certificate. How do you feel this certification has helped you in your career?
Well, first of all, it got me in the door at a job that I loved! This also happened to be my first job in TESOL. So, in a lot of ways, it was a springboard for my career.
Far and away the best part of the Bridge program for me was access to the Bridge tutors. Without a background in applied linguistics, it was so easy to be confused and overwhelmed. The feedback I got was thorough and timely. I definitely think it helped me to come across as a bit more knowledgeable and professional when I was still very new to the field of TESOL.
Could you talk about earning your master's degree in TESOL?
After teaching in Bali, I went to Korea to teach at a short English camp. It was a cool experience, and it actually got me thinking about the possibility of TESOL as a career path. I realized a lot of the better jobs required a Master's in TESOL. I searched online and looked for a program that was affordable, online, included a thesis option, and gave me the opportunity to do some interactive work. I chose Hamline University, as it checked all the boxes. It was really important for me as a career move. I think it helped me to get my job at the university (Daegu University), but the most valuable aspect was the knowledge I gleaned from the program. For me, it was the difference between being a TESOL teacher and a TESOL professional.
You taught English both in-person and online. What are some major differences in teaching between the two?
Probably the biggest difference is when teaching in-person, it's a lot easier to build a rapport with your students. If you're in an online position and you see students randomly (or sometimes only once), it's obviously a lot harder to get to know them. It's also harder to figure out what their needs are as students. It takes a bit of time to do a thorough needs assessment and then to plan and scaffold instruction accordingly. I suppose that I'm lucky in my current position because I teach in an online environment, but my students stay with me for a minimum of six months (some students have been with me for four years).
Advance your TEFL skills with a Specialized Certificate in Teaching English Online, now available with a virtual practicum so you can gain experience and confidence to effectively teach online!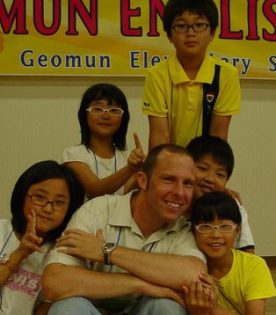 What is it like to teach young learners, compared to teaching adults/university-level students?
I love them both. I loved teaching university students because they're at a point in their life where they're finding their feet and figuring out what they want to do. You have a chance to make a real impact. I miss having the opportunity to feel like the work that I was doing was actually having an immediate impact on where my students were going and what they were doing. It's cool when you help a student prep for a job interview in English and they come back to you saying that they felt so prepared, did incredibly well, and got the job.
At the same time, it's great working with younger kids too. They crack me up. Kids are incredibly honest and that helps keep you on your toes teaching. The bigger challenge with teaching young learners probably relates to learner autonomy. If a university student doesn't show up to class, doesn't do any of the assigned work, refuses to participate in class, and fails his/her assessment, s/he has to shoulder that load. With younger kids, I feel we are more responsible for their learning regardless of the circumstances. Kids are still kids and we have to always do our best to support them.
Learn more about how to teach kids English.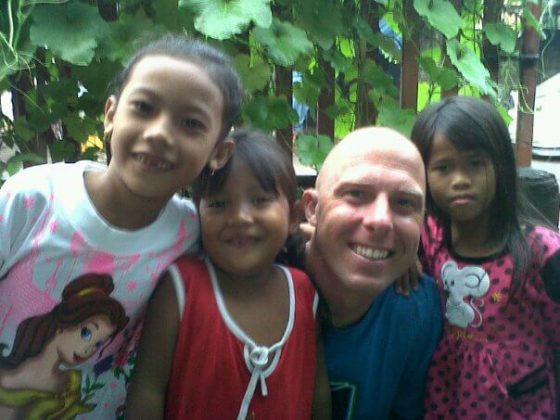 Jay with his students in Bali
Could you tell us more about your current job, teaching English online?
I am currently working at Whales English. It's an online school that teaches young Chinese students. I love it, and I think it is really well-suited to me because it marries my past experience as a classroom teacher in the U.S. with my TESOL experience. We don't strictly offer English lessons. A lot of the classes we offer are based on the U.S. Common Core Curriculum. We offer a variety of classes, such as language arts, reading/literacy, academic writing, history, and others. The kids are awesome. They are the hardest working young people that I've ever had the chance to learn from. They really push me to be better in the classroom. My kids range from grade two to grade six.
Currently, I am in Portugal, so I start at 11 am and finish up at 3 pm. I have that schedule five days a week. I also do teacher evaluation and write curriculum for the school, so it's a full-time job. Though the twenty hours of class time are the only synchronous commitment that I have. The rest I do throughout the week as my schedule permits.
Why did you choose Portugal as the latest part of your travels?
I came to Portugal for a surf trip back in 2003. I loved it! I returned several times over the years and last fall I started getting serious about buying a place here. When I was here this past March, I bought a condo on the beach in Peniche. It's a tiny little beach town about an hour north of Lisbon.
Portugal offers so much. It's probably the cheapest country in western Europe. The people are really laid back and super helpful. The food, wine, and coffee are all amazing. It has amazing beaches and great waves. It's just a great lifestyle- and one that would be tough to afford in the USA! Not to mention that the healthcare here is really good (and affordable). I still really look forward to traveling, but Portugal just seemed like a great place to base myself out of.
What recommendation would you give to someone who wants to teach English online?
I would definitely say to treat it as a 'real job.' Teaching English can be a really rewarding career path and the online learning environment is creating so many great opportunities for teachers to make a decent living and enjoy a great lifestyle anywhere that they choose.
I would encourage teachers to begin by getting a good TEFL/TESOL qualification. Then, pursue a TESOL/education qualification at university. Once you get your degree, don't stop learning. Stay abreast of what's going on in the field. Join professional organizations, such as your local TESOL group or TESOL.org. There are always professional development opportunities.
You run your own blog about being a digital nomad. What's your favorite part about being a digital nomad?
On my blog, ESL Gypsy, I write a lot about FIRE (Financially Independent Retired Early). I think a lot of people think being a digital nomad is cool as a gap year type of thing, but it really can be a sustainable lifestyle. For it to be a career, there needs to be an end-game— and that means retirement. Plan and save for the future while you're doing this job.
What's one piece of advice you would give to someone who wants to be a digital nomad?
If there's a downside to being a digital nomad, it's that there is a definite lack of benefits. Make sure you have health insurance and create your own retirement savings plan (and stick to it). One of the best things about being a digital nomad is the freedom, but there's no freedom like knowing that you have built enough wealth not to have to go to a job. Part of that is also choosing the right spot to be in. Go to all the places that you always dreamed of going, but find a place to settle down that affords you the opportunity to do all the things you want to do, but still create a financially viable and sustainable life for yourself and your family.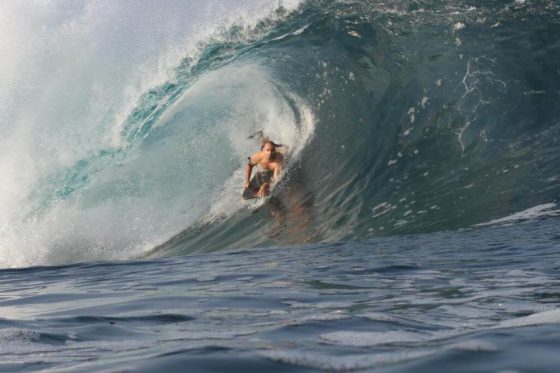 Jay surfing in Indonesia
What are the next steps in your TEFL career or travels?
Right now, I am still settling into my new home, but plan to travel around Europe a bit. I hope to return to both Korea and Indonesia within the next year. My long-term plan is to get involved in a full-time volunteer position within TESOL/education- hopefully one that serves students who aren't quite as fortunate as I have been. I'd like to do that after I retire- hopefully within the next five to ten years. Until then, I am very happy in the position that I'm in.
I hope to continue teaching, learning, and traveling— and sharing it all in my blog. I hope to do some more professional development. I'm finishing up my K-12 ESOL certification (for the state of Florida) and may pursue some more university work after that's done. Right now, life is pretty good.