Chinese-based English-language newspaper, China Daily, organized this year's
2019 TESOL International Association China Assembly
, in conjunction with TESOL International Association, Shanghai International Studies University, and Hangzhou Municipal Government. The second annual assembly took place July 25-28 at the Hangzhou International Expo Center.
The goal of the assembly was to share and support practical knowledge, research-based ideas, tools, and professional development through a series of panels, workshops, networking opportunities, keynote speeches, and presentations.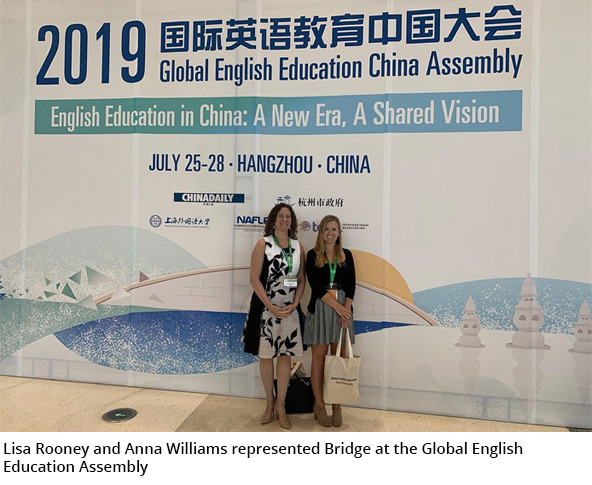 Attendees from Around the Globe
Featuring more than 130 speakers and 24 exhibitors from international English Language Teaching (ELT) organizations, the 2019 TESOL International Association China Assembly drew in a crowd of 2,800 attendees from China and around the globe. The event provided English language professionals a forum to exchange ideas and facilitate cross-cultural connections by interacting with leading experts in the field and participating in peer-to-peer networking opportunities.
Anna Williams, Bridge Product Manager, and Lisa Rooney, Bridge Vice President of Institutional Relations, were pleased to represent Bridge as exhibitors and participants in this international event and to make connections with the TESOL community in China and learn about the needs of teachers in this growing market.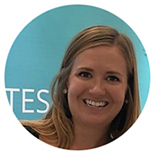 "It was an honor to participate in the 2nd annual Global English Education Assembly in Hangzhou. I really enjoyed meeting all of the Chinese English teachers and hearing about their students and their classrooms. The conference was very well organized and I was amazed by how many Chinese English teachers attended to learn, earn professional development, and contribute to the field."
 Event Themes and Keynote Presentations
The year's assembly set out to explore the theme of "Chinese English Education: Integrating the Times with China and Foreign Countries," which focused on Chinese English education in the new era of socialism.
The theme encompassed 12 key topics
that were explored through a variety of demonstrations, presentations, workshops, and panels.
• Key Competencies Education
• Professional Development of Teachers in the Age of Intelligent Education
• AI and Foreign Language Teaching
• Reading and Literacy
• Content and Language Integrated Learning
• Task-Based Language Teaching
• Testing and Assessment
• English Language Teaching of Young Learners
• College English Education
• English Education in Rural Areas
• Public Speaking and Oral English Teaching
• International Education and Global Exchang
Keynote speakers included a range of experts in the field of ELT, such as
Deborah J. Short, Director of Academic Language Research & Training, TESOL International Association; Lawrence Jun Zhang, Professor of Linguistics in Education at the University of Auckland; Donald Freeman, Professor of Education at the University of Michigan; Rod Ellis, Research Professor in the School of Education at Curtin University in Perth, Australia; and many others.
These speakers addressed the core topics through discussions on introducing task-based language teaching in Asian primary schools, providing metacognitive scaffolding to students, using professional confidence and what you know to teach English, activities for integrating language and content instructions, ways to foster language development, and the founding principles for English language teaching in China.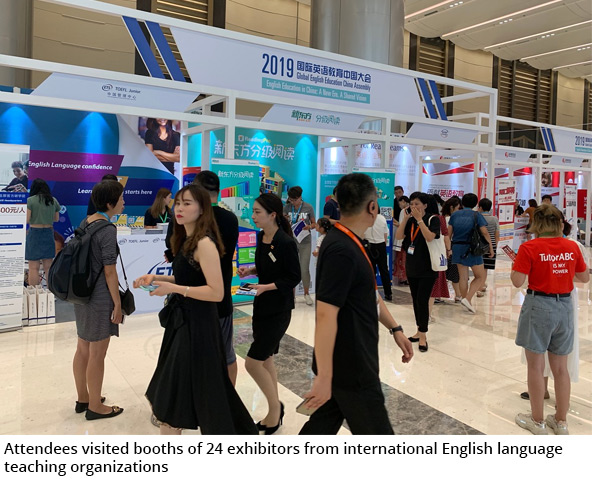 Global Vision for Teacher Training
This year's assembly showcased China's many achievements and reforms in English education over the past 40 years and looked toward the future of international English education through the implementation of top teaching models and professional development.
In light of this focus, Bridge training and professional development courses were well-received by teachers at the event. Of particular interest to attendeeswere
Bridge's 100% online, self-paced TEFL/TESOL certification courses
, which offer convenient, comprehensive, internationally-recognized certification within budget.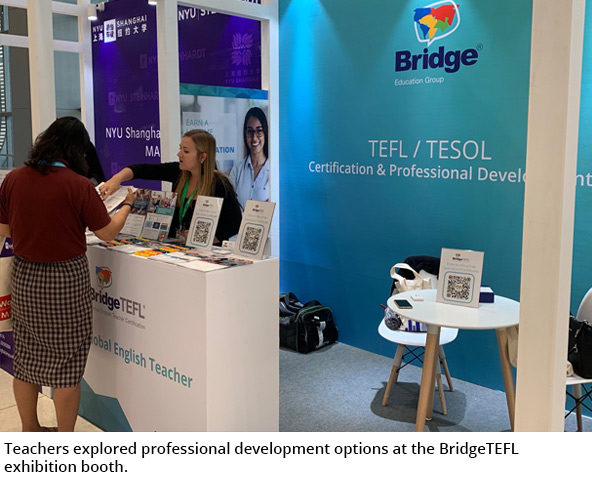 Experienced teachers expressed interest in 
Bridge Specialized TEFL/TESOL Certificates
, which offer targeted training in high-demand subfields of English language teaching. These online professional development courses, such as the popular
Specialized Certification in Teaching Young Learners & Teens
, give teachers the opportunity to learn advanced, practical skills in their specific area of interest. These certifications can also enhance teachers' resumes, leading to advancement in their current career or a wider range of job options at home or abroad.
Bridge looks forward to providing quality training and professional development options for global English teachers and is proud to support the TESOL International Association China Assembly's goal of fostering English education in China and around the world.
---
Founded in 1986, Bridge is a world leader in language and education abroad. An international company with headquarters in Denver, Colorado, Bridge offers a wide spectrum of language- related products and services, including language training and immersion programs, teacher training and development courses, language testing, translation and interpretation services, and cross-cultural education abroad programs.
Bridge and BridgeTEFL are registered trademarks of Bridge Education Group, Inc. in the USA. All other company names may be trademarks of their respective owners. ©2019 Bridge Education Group, Inc. All rights reserved.