We asked experienced English teacher turned business owner Lorena Siegel, in Playa del Carmen, Mexico, to share her insights into the interview process for prospective teachers. She told us what she looks for when hiring new teachers and shares common TEFL interview questions you may be asked for online or in-person jobs, plus tips on how to answer them.
Getting ready for any interview can be an unnerving experience. So many questions can race through your mind, from, "What should I wear?" to "What questions will they ask me?" However, TEFL interviews, whether for online or in-person teaching jobs, can be even more nerve-racking, in part because you may be new to teaching and in part because these interviews usually take place remotely, over Zoom, Skype, or another online platform.
What's the key to acing your teaching interview? Preparation. As an English teacher myself for many years and now as the owner of my own English language tutoring business, I've been on both sides of the table – interviewee and interviewer. With these dual perspectives, I can help you get ready for your TEFL interview by sharing what I look for when hiring a new teacher, some specific questions I ask during an interview (and why), and specific tips for preparing for your own interview.
Check out the typical hiring process for online English teaching jobs.
Before I Ask TEFL Interview Questions, I Look for These Qualities
I try to see the prospective teacher through the eyes of my students, I think about how the group will view the person standing at the head of the class. Therefore, I tend to focus on the following characteristics, as do many schools, whether they are traditional brick-and-mortar or online.
A genuine smile
An authentic smile can help make a great first impression and conveys self-assurance and professionalism. It not only communicates friendliness but also accessibility and confidence. Simply put, a warm and genuine smile can make students feel at ease and motivate them to open themselves up to the process of learning a new language.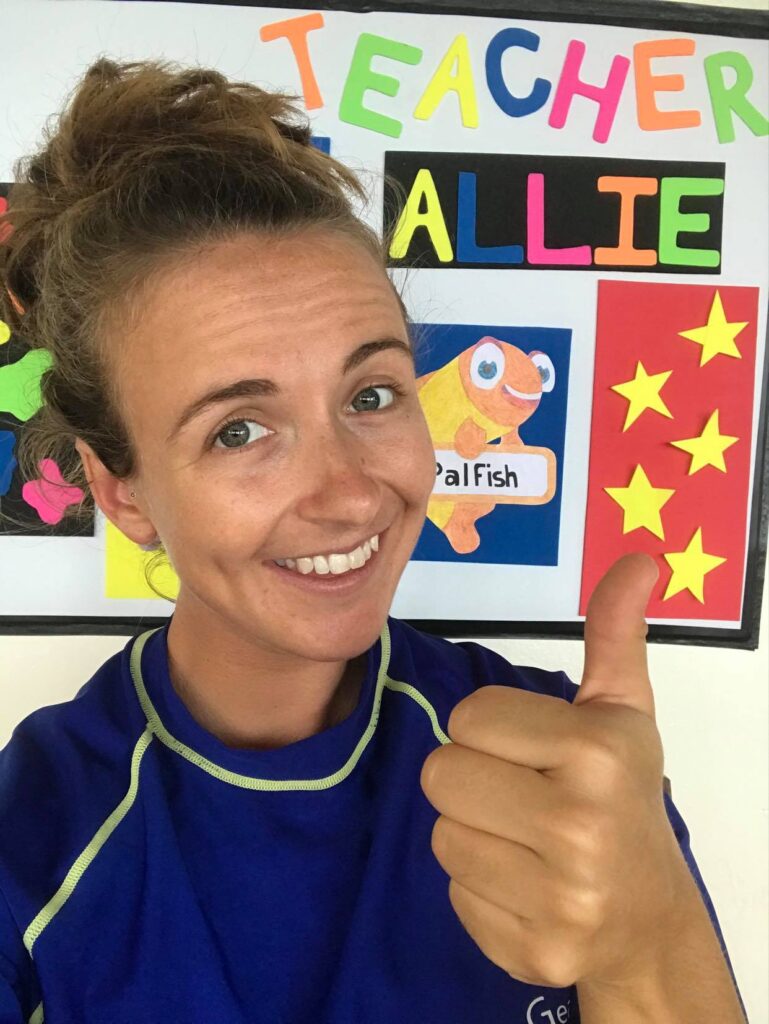 Good energy
This may sound a little abstract, but we often depend on our instincts to help us understand the people we are meeting for the very first time. And, though it goes without saying that it's never a good idea to judge a book by its cover, two people can have a pretty good feeling as to whether or not they can work with each other by the time the interview is over.
Relaxed body language
Is the person relaxed and open or does she unconsciously fold her arms over her chest in an attempt to protect herself? Again, because I'm seeing the teacher applicant from my students' point of view, I do my best to make sure that she can come across as confident and emotionally trustworthy. My goal is to find someone who will know how to create a safe space for my students and, in turn, keep them coming back to class.
A clear speaking voice that can easily be understood
There's nothing worse than a teacher who mumbles, uses "up-speak," or overloads her sentences with filler words such as "like," "you know," and "um." A lot of people can speak English well, but a person who has a strong command of the language, whose words flow easily and who is aware of how others hear her, is naturally bound to be an outstanding TEFL teacher.
A desire to help others
This question is closely connected to why someone wants to teach. So, though I look to hire someone who is both reliable and responsible, I will often ask questions about past experiences in which the candidate has helped someone and how that experience has affected her. Because it's the students who most concern me, I do my best to make sure that the person I'm hiring has the ability to care about and connect with the people around her.
Adaptability and patience
English students need to feel safe in their environment; otherwise, they will never put to use what they've learned in the classroom, or worse yet, they'll drop out of the class altogether! A calm and patient personality can help students who are having a difficult time grasping new concepts. And, if the teacher has a sense of humor and can find imaginative ways to teach a difficult lesson, this scores more points in his or her favor.
For more ideas on how to improve your body language and the quality of your energy prior to an interview, you can watch this Ted Talk, featuring Amy Cuddy: More Confidence in 2 Minutes (condensed):
8 TEFL Interview Questions I Ask Prospective Teachers – and Why
Now that we've covered what I look for in a candidate, here are some of the specific questions I usually ask to determine whether the person has those qualities I'm looking for. When applying for an online or in-person TEFL job, you might be asked very similar questions, so I've included the reasoning behind each one to help you formulate your own best answers.
1. Tell me a little about where you grew up and where you went to school.
This question gives me a general idea about who you are and what your life experiences have been. It's also a way to make an emotional connection with you. For example, some people have spent their childhood moving from one country to another, while others have never left their hometown. One experience is in no way better than the other; it just gives me a point of reference regarding your life without getting too personal.
2. What was your favorite class in school?
If your answer is English, then I can be pretty sure that you feel comfortable, perhaps even passionate, about the language. But, it really doesn't matter what your favorite subject was. If you have an innate interest in learning new things and you're enthusiastic about it, make sure you find a way to let your interviewer sense that excitement.
3. Why do you want to teach English?
All interviewers will ask you this question, but keep in mind that they are looking for the answer that will set you apart from the rest of the candidates. You might say you're a "people person" or that you really like working with children, but if you don't bring up specific experiences that prove your statements, your TEFL resume will probably end up at the bottom of the pile. Think along the lines of these examples:
I love working with kids! When I was a camp counselor in college, it sparked my interest in teaching because…
Teaching is a great fit for me because I'm a people person. When I worked as a tutor in college, I enjoyed getting to know my students and seeing their progress…
I believe learning a new language creates opportunities for students, and as an online English teacher, I can put those opportunities within reach of more students worldwide. I learned Spanish online, and the experience…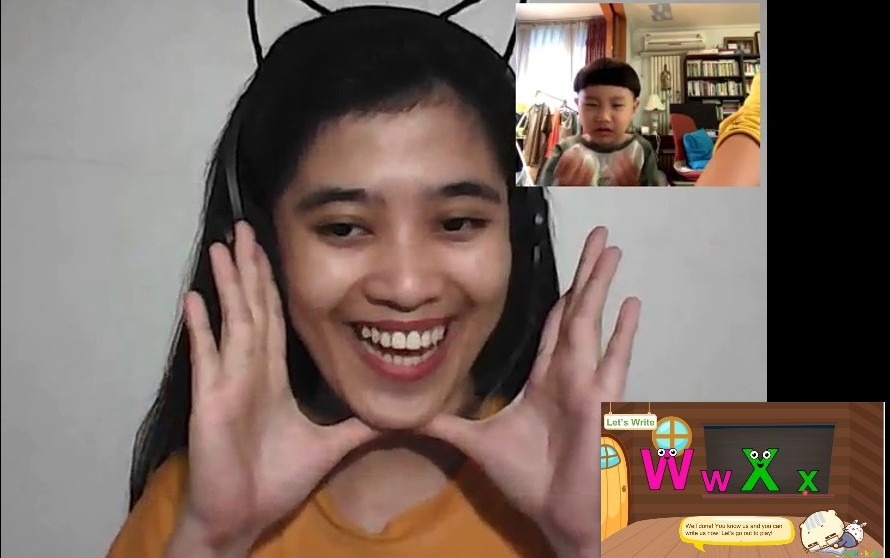 Also, think about the reasons that make you, or would make you, a good English language teacher. Do you believe you have something different to offer your students? Whatever the reason, be sure to let the interviewer know what sets you apart from the other candidates.
Are you good at listening as well as speaking?
Does helping others give you a sense of satisfaction, and if so, in what way?
Have you been a language learner yourself, perhaps online? What did you learn from that experience that you can apply to teaching virtually or in person?
4. Tell me about some of your experiences as an English teacher.
This question is asked in order to get a better idea of who you are as a teacher. It brings your resume to life and allows you to be more specific about your work or academic history.
If you have experience as a teacher, either teaching English online or in a traditional classroom (at home or abroad), you should share moments that stand out above all the others and that reflect your skills as a competent teacher. To be sure, a good teacher is well-organized, shows up to class on time, and is responsible for her students' well-being.
But, a great teacher is someone who is relatable and able to communicate both abstract and concrete ideas in an exciting and memorable way. She's happy to share information that encourages her class to dig deeper on their own, and her desire for her students to learn is contagious! Her talent is to inspire students to use their newly acquired skills in the real world without feeling ashamed or embarrassed.
Here's how you can get TEFL experience if you're a first-time teacher.
5. If you haven't taught English before, what related experience do you have, especially working with children, teens, or adults?
This question is asked to see if your life experiences will make you a good candidate for the position, despite the fact that you haven't taught. If you have never stood in front of a classroom, you will have to dig deeper and make a list of all the things you've done in your life that can be applied to teaching. This would be a good time to pull examples of what you've learned from your TEFL certification course or to show how previous jobs demonstrate that you're a hard-working, adaptable person who looks forward to learning new things every day. For example:
Working at a summer camp shows your enthusiasm for working with children, as could coaching, babysitting, or one-on-one tutoring.
If you've waited on tables or worked at a fast-food restaurant, you automatically have experience dealing with multitasking in highly stressful situations.
Working what you might consider a boring job or sitting in front of a computer all day can translate to technology and troubleshooting skills that are key for online English teaching jobs.
Even spending the summer mowing lawns shows that you're a self-starter who can work under difficult conditions, in environments requiring self-motivation.
Explore Bridge's online TEFL courses to get certified and qualify for more jobs!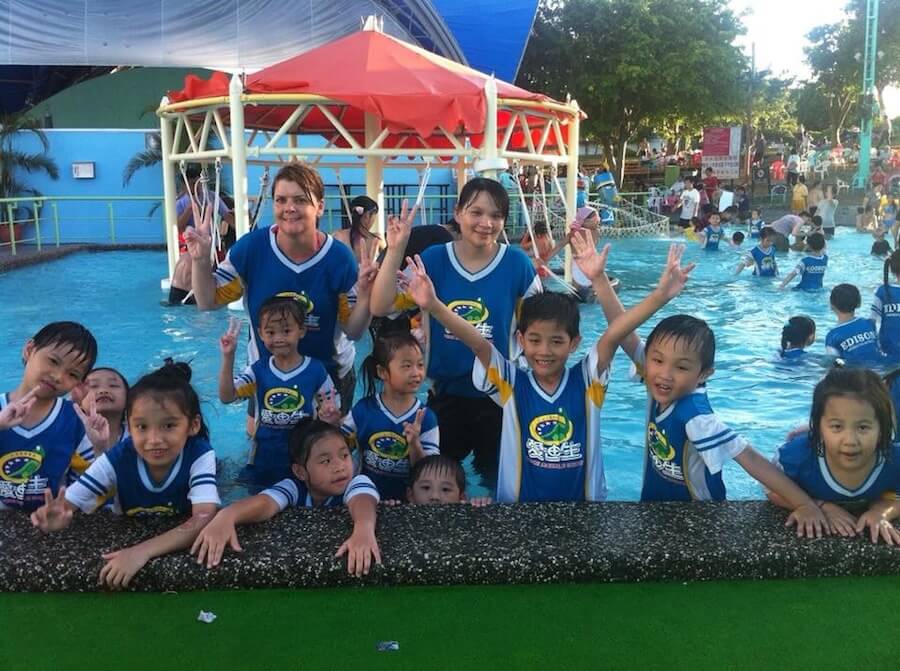 Remember, all experience is good, and whether you know it or not, everything you've learned throughout the years, both in and out of school, is valuable knowledge that can be used in the English classroom.
Learn more about how your non-teaching skills can be applied to teaching English.
6. What do you hope to gain from teaching English?
Keep in mind that your desire to teach English online so you can travel the world as a digital nomad may be important to you, but schools and companies are looking for teachers who will make a difference in their students' lives. It's also the school's or company's goal to set itself above all others in this highly competitive world, and you can rest assured they won't be very interested in hiring people who will not align themselves with that goal.
Focus on how you will foster your students' development or learn and develop professionally. Some example answers might be:
I want to help my students broaden their opportunities, such as advancing in their careers or excelling in school, through learning English.
I want to make a positive impact on the future of children and hopefully encourage them to be lifelong learners.
Having already taught adult students, I'm ready to apply new skills I've learned and grow as a teacher by working with young students.
Mentioning your continued professional development shows that you are dedicated to learning new teaching skills. Learn about the TEFL/TESOL professional development opportunities available to you!
7. What do you do in your free time (i.e., hobbies, social life, volunteer work, travel)?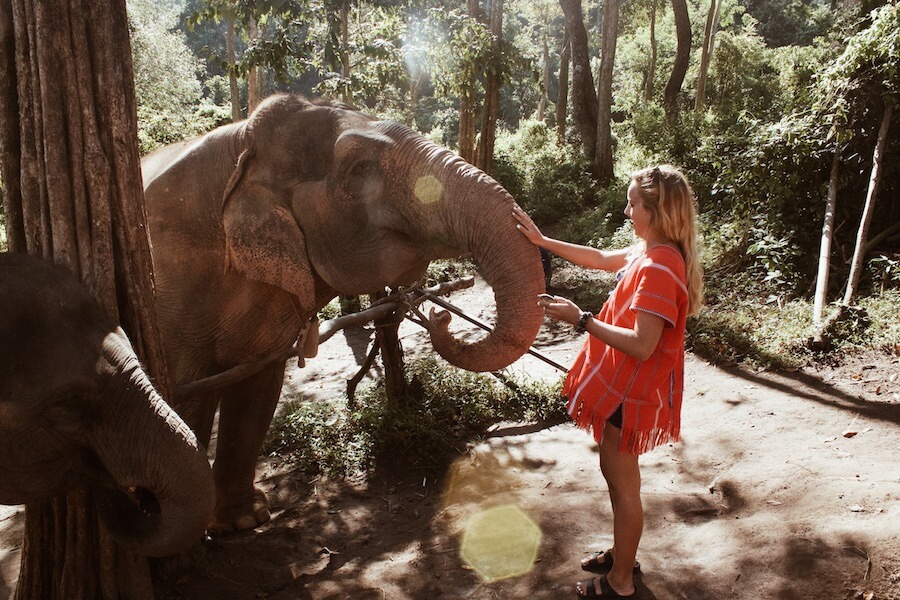 This question is asked in order to find out what might set you apart from other candidates. So, talk a little about how you live.
Do you like to take short trips on your days off and see the sites, or would you rather stay at home with a good book?
Do you look forward to hanging out with your friends all weekend, or do you prefer to take long bike rides on your own to reflect and recharge after a long work week?
Do you take online classes for personal interest or volunteer in your free time? This can show your interest in personal enrichment or helping others.
8. Do you have any questions for us?
Always come prepared with questions that show you've researched the school or company and that you thought about the students you'll teach. For some examples, read 8 Questions to Ask Before You Take a TEFL Job.
More TEFL Interview Questions You May Be Asked
The following is a list of more questions you will probably be asked during an interview. Think about them, write down your ideas, and take care not to use pat answers that may sound insincere or unsubstantial. If possible, use your answers to make an emotional connection with the interviewer. Don't memorize your answers but do be sure to practice them out loud.
What personality traits or characteristics do you think make you a good English language teacher?
Do you follow a particular teaching philosophy? Please explain it.
How do you keep your online English students interested in what you are teaching, and how do you motivate them to learn?
What do you find (or think you'll find) most frustrating/most rewarding about teaching?
Are you able to use online teaching tools like a virtual whiteboard, screen sharing, or voice/video recording?
How would you handle this type of difficult student behavior (example provided)?
Remember, preparation is key to acing your TEFL/TESOL job interview. Think about what the school or online company is looking for in a teacher and why, and have well-thought-out responses ready to answer common interview questions with confidence.