Notes from the Field: Teaching English in Hungary
By Bridge
October 3, 2011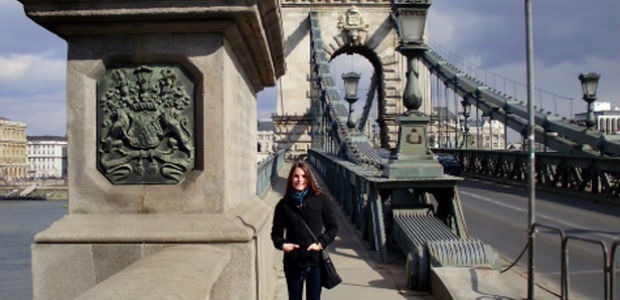 Last month we published a feature on South Korea, one of the hottest TEFL markets in the world.  This month, we chose a destination slightly off the beaten path—Budapest, Hungary.  While not as many people teach English in Hungary each year compared to South Korea, it is an emerging destination that has a lot to offer.  We hope you enjoy our latest "Notes from the Field" interview with Lauren Ruttle (incidentally now working for Bridge in Qatar).
Current Job Title: Senior English Trainer
Company: Bridge (Doha, Qatar)
What attracted you to Budapest, and what surprised you most about the city? 
I was attracted to Budapest because of its location in Europe. I had always wanted to live in Europe and get the chance to travel the continent and this city seemed to offer both of those benefits. I was surprised to learn that not only was it easy to travel from Budapest but that it bordered 7 other European countries and that it was one of the three major capital cities within the smallest distance in the world (along with Vienna and Bratislava). I was also pleasantly surprised by the huge amount of history the city had. I felt that every place had a story and it was great to learn about each one.
How long did you live there, and would you recommend it as a teaching destination for TEFL teachers? 
I lived there for 9 months and would definitely recommend it as a teaching destination. It not only opens the doors to travel, but if you're looking for a social life this is the place to find it. There is always something to do and always something new to experience. There is a large international community and the networking options are endless.
Talk about the English teaching market in Budapest (types of students, hours, etc.) 
The English teaching market is huge in Budapest! Because Hungarian is so different from any other language, English language training is a necessity for most people. The majority of my students were adults and I usually taught on site for companies, but I also tutored school-aged children from time to time.  My schedule consisted of 18-20 classes per week, which came to total of about 15-20 hours. The rest of the time was allocated to lesson planning and in the case that wasn't needed it turned into free time which was always nice.
What are your impressions of Hungarian culture?  Was it easy for you to integrate?  Why or why not? 
Hungarian culture is rich with interesting facts and stories so, if you're looking to learn, there are always something for you to learn about! Because of the large international community and social support systems it was easy to begin a life there. The city is surprisingly small so getting to know it is easier than you'd expect, and the transit system is pretty impressive.
Were you able to travel around Hungary or to other parts of Eastern or Western Europe while you were working there?  What do people absolutely need to see in Hungary? 
Hungary is a beautiful country with a lot to offer. Budapest will keep you busy for a while as there is so much to see and do but if you get the chance to go to the countryside it is a fun adventure. I was fortunate enough to visit a couple surrounding cities of Budapest including Esztergom which is a city that gives you the chance to take a walk over a bridge from Hungary to Slovakia; it is also home of the largest Basillica in Europe and is worth the trip! Traveling within Hungary is cheap and because the country is small, it doesn't take up too much time either. A weekend trip I definitely recommend is to Lake Balaton. Renting a cottage there with a group of friends is an amazingly fun time and you wouldn't want to miss the experience. Because the company I worked for offered vacation time and no classes on Friday afternoons or evenings it made it easy to see other parts of Europe too. I made it to Ireland for St. Patrick's Day 2011, Portugal, Spain, Romania, Austria, Slovakia, Greece and the Czech Republic, and was able to do so with my salary.
Hungarian is considered by many to be one of the toughest languages to learn.  What were your experiences with Hungarian?  Were there resources to improve your Hungarian if you wanted to?
Hungarian is very tough because it lacks similarities to any other language. Some say that it is related to Finnish but if you ask the people of Hungary you might find out this is not as true as some may think. Although a large number speak English it can be a bit of challenge sometimes to converse with the locals. That being said, it's fun to get to know the language and students have fun trying to teach you words every now and then.  If you want to learn the language on a higher level you can find lessons around the city for a small fee.