I'm a very visual person. I need to see something to understand it and often looking at images inspires my creativity. That's why I love Pinterest. I use it for everything from inspiration for recipes, ideas to decorate my house, and yes- even ideas for EFL lessons. There are hundreds of classroom-inspired pin boards, and it's amazing how just one image can get your creative juices flowing!
Here are a few of my favorite EFL classroom ideas and boards that you should follow too!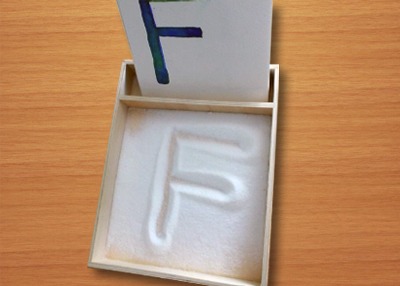 If you teach English to young learners and need to introduce the alphabet, this is a good one for you!  You could even adapt this to practice numbers. Say a letter/number in English and let the kids draw it out in the salt. If you can find a large, shallow box you can have several students practicing at a time. My advice: practice vowels a lot, they always seem to be the most difficult to remember! Also be sure to keep the box on a sturdy worktop,  otherwise you'll be cleaning up spilled salt.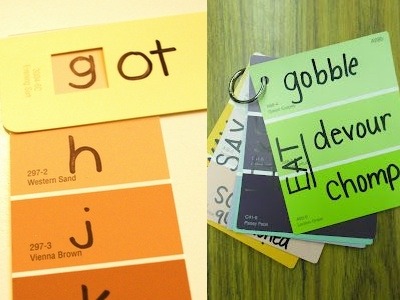 These paint shade strips are the perfect way to visually teach a word's meaning and its synonyms! You can also use paint shade cards to teach vowel sounds.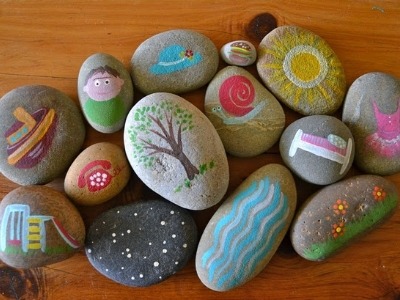 I absolutely love this idea! And could see it working really well for getting more advanced EFL students to come out of their shell and talk. For example, a student has to pick a stone and tell a 2-minute story about the picture on the stone. The only downside would be having to carry around a bag of stones from class to class!
Which TEFL Pinterest boards do you follow?