Bridge is now accredited by Aqueduto, a UK-based organization that evaluates online training courses. By joining Aqueduto, Bridge continues to set the standard in the online teacher-training space. This new membership follows previous accreditation from independent agency, ACCET, and complements course recommendations for university credit by ACE CREDIT®. 
Aqueduto – Association for Quality Education & Training Online –grants memberships to education providers that meet a quality assurance framework in the technological, pedagogical, and institutional domains. With this accreditation, Bridge joins the ranks of other industry leaders such as International House World Organisation, NILE, and British Council.
Membership Benefits
By working with other accredited organizations, Bridge benefits from constant peer review. In its regular industry-related webinars, Aqueduto members can exchange ideas about the different aspects of online teaching and discuss any new developments in the field. Accredited members are also invited to two large-scale conferences each year. This access to a professional collaborating space allows Bridge to continue raising the bar and differentiating its products from the wider offering available online.
Aqueduto membership also guarantees further research on online education. By joining International House World Organisation, British Council, NILE, and other organizations, Bridge has the opportunity to set the highest standards in quality training and development provision.
Bridge Product Manager, Anna Hearrell, reflects on this new accreditation: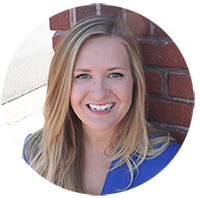 "Joining Aqueduto has allowed Bridge to further participate in our unique space in the language education sector: online teacher training programs. Collaborating with peers from some of the top institutions in the field has allowed Bridge to continue growing and improving our educational practices and to participate in a larger dialogue about what quality online teacher education really looks like."
Super Standards
Bridge Education Group gained the Aqueduto accreditation after careful evaluation of its TEFL/TESOL programs. The quality assurance framework that the UK charitable organization works with is divided into three domains, each with its own criteria:
1. The Institutional Domain
Institutional Strategy

Staff Training, Development, and Performance Management

Supporting the Learner Experience
2. The Pedagogical Domain
Course Design and Structure

Tutor Competencies
3. The Technological Domain
By meeting these standards and gaining the Aqueduto accreditation, Bridge benefits from belonging to an organization that both recognizes – and is recognized for – quality in online training.
Collective Learning
As it is to any quality institution, the accreditation process is a valuable chance to reflect on the strengths and areas to grow to deliver the best online teacher education courses. Currently, the COVID-19 pandemic offers insight into the importance of accreditation. During the June webinar "Using an Assurance Framework to Ensure Quality in Online Programme Management," Aqueduto members had the opportunity to come together to exchange experiences and methods during these trying times.
In this initiative, Bridge was represented by Anna Hearrell, who shared company knowledge about effective practices to a wide audience of Aqueduto members. Since everyone present had been delivering online courses for a long time (in most cases, over 10 years), Bridge had a lot of collective learning to share.
Empowering Global English Teachers
Given that Aqueduto brings together the best in the online training space, Bridge sought this membership with great excitement. Industry leaders know that taking the time to select an accredited program benefits a future teacher's experience during training and enhances employment prospects as well.
Bridge is proud of adding this accreditation to its repertoire as it fits its mission of creating a global community of quality English teachers through professional development. As online education advances, Bridge will continue to seek the best opportunities to deliver enriching courses.
---
Founded in 1986, Bridge is a world leader in language and education abroad. An international company with headquarters in Denver, Colorado, Bridge offers a wide spectrum of language-related products and services, including language training and immersion programs, teacher training and development courses, language testing, translation and interpretation services, and cross-cultural education abroad programs.
Bridge and BridgeTEFL are registered trademarks of Bridge Education Group, Inc. in the USA. All other company names may be trademarks of their respective owners. ©2020 Bridge Education Group, Inc. All rights reserved.