Bridge has teamed up with professional teaching organization,
Korea TESOL
, to offer members special discounts on TEFL/TESOL certification courses and professional development. This relationship, which is the first of its kind for Bridge, is particularly important as it has come about in the midst of the COVID-19 pandemic, which has proven to be a difficult period in which educators need to work closely together. Bridge hopes the collaboration will pave the way for stronger and more flexible joint ventures with teachers' organizations around the globe.
About KOTESOL
KOTESOL is a non-profit professional development organization for English language teachers in Korea. Founded in 1992, it aims to promote scholarship, disseminate information, and facilitate cross-cultural understanding among people teaching and learning English in Korea.
There are approximately 600 members representing nearly thirty nationalities and living in more than twenty countries around the globe; approximately 25% of members are Korean. KOTESOL members teach in a wide range of contexts: private language schools; elementary, middle, and high schools; colleges/universities; and corporate training centers. The members themselves also include teachers-in-training, administrators, researchers, materials writers, curriculum developers, and other interested people.
The organization's chapters offer regular professional development workshops, and KOTESOL's premier events include a national conference, which typically attracts more than 200 attendees, and an international conference that boasts 800-1000 participants. Its publications include a quarterly magazine, a biannual research journal, the proceedings of the international conference, online columns, and more.
Their work is important to the ESL space, which is why Bridge sought to work alongside KOTESOL. Andrew Johnson, Bridge's International Outreach Manager, reflects on this collaboration: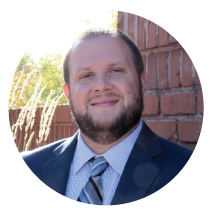 "Given how the education sector has been affected by COVID-19, we at Bridge wanted to do everything we could to make sure teachers have access to affordable, accredited, high-quality teacher training and professional development programs. We recognize all the great work that Korea TESOL does for the industry in their local market, so wanted to partner with them in order to expand professional development opportunities to their members".
Joining With Bridge to Offer Member Benefits
KOTESOL had been looking to join forces with a respected company with a fully developed online program. Bridge was a great fit, as it was willing to help create a credential program that blended online learning with face-to-face KOTESOL events.
"A thorough perusal of Bridge's offerings and benefits, combined with their willingness to collaborate with us on various online and blended options, convinced us this partnership was something that would truly be mutually beneficial," says Lindsay Herron, President of Korea TESOL.
KOTESOL members can now choose from the variety of TEFL/TESOL certification courses that Bridge offers, such as
initial certifications
and more targeted
Specialized Certificates
as well as their new
Micro-credential courses
. The courses are offered at a discounted rate, as a member benefit.
If members choose to take any course, they can showcase their accomplishments with a co-branded (KOTESOL-Bridge), internationally-recognized certificate of completion as well as a
digital badge
that can be shared on platforms like LinkedIn.
President Herron weighs in about the benefits of this joint venture: "It's nice to be able to provide inexpensive virtual opportunities that offer the convenience and flexibility members need as they juggle their many commitments. It's a very attractive option: to be able to study at your leisure from the comfort of home, without hurting your budget, all while snug in your slippers!"
Collaborating to Support Teachers in Unprecedented Times
The coronavirus has made education organizations reevaluate many aspects of their operation. Like in most parts of the world, there's no single mandate (yet) for classes in Korea this fall. For example, some universities will be 100% online or blended, while others have announced their classes will be face-to-face. Educators in public schools will likely continue with the in-person classes that started at the end of the spring semester. Many private academies have reopened their doors again, but others remain closed.
This means that now, more than ever, online teaching is growing, and those in the ESL field have to be prepared. Bridge is an expert in this space and provides teachers the opportunity to upskill and enhance their resumes through its catalog of professional development courses. For KOTESOL, this new joint venture will hopefully empower its members to adapt to teaching online.
"Our motto is "Teachers helping teachers: Learn—share—succeed," says Herron.
Working to Empower a Global Community
Since its foundation, Bridge has worked toward empowering a global community of English teachers. Through this collaboration with KOTESOL, Bridge continues to equip worldwide ESL professionals with the skills and credentials they need to succeed. These trying times are especially important to prepare teachers with specialized training as they shift online in response to the coronavirus crisis.
Through this new relationship with KOTESOL, and hopefully others to come, Bridge once again showcases its commitment to fostering the growth of ESL teachers worldwide.
---
Founded in 1986, Bridge is a world leader in language education. An international company with headquarters in Denver, Colorado, Bridge offers a wide spectrum of language-related products and services, including language training and immersion programs, teacher training and development courses, language testing, translation and interpretation services, and cross-cultural education abroad programs.
Bridge and BridgeTEFL are registered trademarks of Bridge Education Group, Inc. in the USA. All other company names may be trademarks of their respective owners. ©2020 Bridge Education Group, Inc. All rights reserved.