Bridge will be taking part in the Language Summit, an innovative virtual event that will bring key stakeholders in the language-learning and edtech industries together from March 3-5, 2021. Continuing with its mission to empower a global community of English language educators, Bridge will be acting as a Platinum Sponsor of this first-time conference.
About Language Summit
The Language Summit was created by Hallo, a new on-demand learning company that offers live English classes from native English speakers 24 hours a day, seven days a week. With edtech advancing and companies having to adapt to a constantly changing COVID-19 world, the Summit is an opportunity for industry leaders in language learning to exchange ideas. 
During the three days in March, participants will be able to connect with international education experts from across the world. Some subjects that will be discussed include transitioning from in-person teaching to an online or hybrid model, creating an online teaching business, and how organizations can make the best product/team investments.
Participants hail from India, Algeria, the Philippines, Bermuda, the U.S., Brazil, Costa Rica, and Canada. As a Platinum Sponsor in this global event, Bridge's founder and CEO, Jean-Marc Alberola, will deliver a keynote speech. Other Bridge speakers include curriculum developers, TEFL consultants, and course instructors.
Karyssa Cox, Bridge's marketing manager, reflects
on
the organization's
participation in the first Language Summit: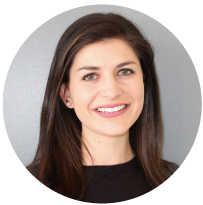 "Bridge is proud to be a Platinum Sponsor of the first-ever Language Summit. We strongly believe in the event's mission to empower people and organizations in our industry with the technology, resources, and knowledge they need to co-create the future of language learning."
A Different EdTech and ELT Conference
What makes the Language Summit stand out is that it is designed to democratize the industry. According to Ashley Whitesides, partnerships manager at Hallo, and director of the Language Summit, the focus is on bringing
edtech
and
English language teaching (
ELT
)
stakeholders together. This includes teachers, administrators, students,
and
government officials, as well as people
who are designing new language-
learning products and software.
"A big part of our discussion is how we can introduce more technology that is free or very inexpensive to improve student learning outcomes," says Whitesides.
In effect, by listening to multiple perspectives, participants can learn what changes ought to be made to strengthen and improve the current landscape. Through TED-style talks, panels, breakouts, and networking sessions, the Summit will address specific challenges the global education arena faces today. These range from "What Do Business English Students Expect from Their Teacher and Class?" to "What's Keeping You From Getting Hired and What To Do in the Meantime." There will also be sessions that focus on ELT, such as, "Optimizing Vocabulary Acquisition for ESL Learners: The Power of Binomial Expressions."
Empowering a Global Community
These have been especially trying times for teachers. During 2020, education was drastically affected by government rulings that constantly changed in accordance to location-based COVID-19 cases.
According to Whitesides, one of the most difficult aspects amongst all these changes is that a lot of people are still skeptical about online learning, which the Language Summit will address.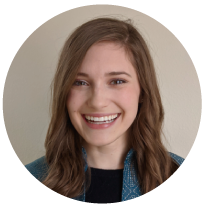 "We want to help empower the industry in believing that we can connect digitally, that we can connect powerfully online as well as in person," she explains. "We want participants to leave the Summit with partnerships or potential partnerships, new friends in the industry, new insights and ideas into how to improve their school or their business," says Whitesides.
This message is especially significant for Bridge, as it has worked toward empowering a global community of English teachers since its own foundation. By attending and sponsoring nine other speakers at the Language Summit, Bridge hopes to foster new relationships and continue expanding its collaborations to provide even better ELT products for teachers and organizations. Now more than ever, it's important to co-create the future of language learning.
---
Founded in 1986, Bridge is a world leader in language and education abroad. An international company with headquarters in Denver, Colorado, Bridge offers a wide spectrum of language-related products and services, including language training and immersion programs, teacher training and development courses, language testing, translation and interpretation services, and cross-cultural education abroad programs.