BridgeTEFL
, the teacher-training division of Bridge Education Group,
offers a portfolio of credentials and professional development options for ESL/EFL teachers
.
Our TEFL/TESOL programs
are designed for
those
who
plan to teach English abroad
or online,
as well as
for
current teachers looking to advance their careers
in teaching English to speakers of other languages (TESOL)
.
Bridge
currently partner
s
with universities in the US and abroad to offer
joint TEFL certification, university credit, scholarships, and pathways to graduate-level degrees
for students of the
classroom-based Bridge International Diploma in English Language Teaching (IDELT) 
and the
Bridge IDELT
Online
™.
To
further
expand
the
scope of opportunities
for professional teachers, Bridge
has
undergone a rigorous review process with the
prestigious
American Council on Educatio
n's
College Credit Recom
mendation Service (ACE CREDIT®).
Established in 1974,
ACE CREDIT
helps adults gain academic credit for courses taken outside traditional degree programs. They do this by providing reliable course equivalency information to facilitate universities' decisions to award academic credit.
After a thorough evaluation and review process,
ACE CREDIT
has recommended college credit for the following BridgeTEFL certification courses.
Bridge International Diploma in English Language Teaching (IDELT
Online
™)

Master Certificate in Teaching English as a Foreign Language
Foundations in Teaching English Online
Advanced Methods in Teaching English Online
Guided Teaching Practicum Specialized Certificate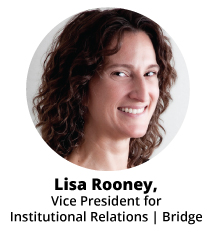 "BridgeTEFL is pleased to expand the number of TESOL courses that can be taken for credit. College students can earn an internationally-recognized TEFL credential and have it count towards their degree program, and professional English language teachers can start down a pathway to an advanced degree by earning credits towards a Master's in TESOL."
Indeed, q
ualified
graduates of
any of these programs can now request a transcript from ACE CREDIT, outlining the number of undergraduate or graduate-level university credits for which the course has been recommended.
G
raduates can then present the transcript to any of the
more than 2,000 colleges and universities
that consider ACE CREDIT recommendations, thus opening the door
to bachelor's, master's, and even doctoral-level
studies.
These
recommendations by
ACE, the major coordinating body for all the nation's higher education institutions,
is in line with BridgeTEFL's position as a
n educational institution
with established roots in
the field
. Our center locations in Denver, Colorado; Santiago, Chile; and Buenos Aires, Argentina
and
have been providing services such as teacher training and language instruction since our inception in 1986.
Bridge also
continue
s
to expand
its
reach through global partnerships
that include
the
Bridge A
uthorized
T
raining
Center model
,
which makes
blended teacher certification courses available
a
t a growing number of locations around the world.
For more information on BridgeTEFL courses and ACE

CREDIT

, please visit

https://bridge.edu/tefl/

/

course-ace-credit

.