Bridge Education Group, a leader in English language teacher training, has just launched a unique new program to prepare schools to adopt the CLIL teaching method: 
Specialized Certification in Content and Language Integrated Learning
. The CLIL approach to bilingual education, steadily gaining global popularity, combines language learning with the learning of other content subjects. The success of this sought-after technique depends on its adoption by all stakeholders within an institution, and Bridge's comprehensive training program equips administrators, language teachers and content teachers with the practical skills needed for cohesive implementation.
What Is CLIL Methodology? Teaching Language in Context
The concept of content and language integrated learning in bilingual education was formalized in the 1960s in language immersion programs in Canada and with languages-across-the-curriculum programs in the U.K. and the U.S. The term "CLIL" was coined by educators David Marsh and Do Coyle in the mid-1990s, at a time when governments, schools, and individuals were realizing the importance of proficiency in more than one language. The movement was especially strong in Europe, and it's now being widely adopted around the world.
The aim of CLIL is to increase students' subject-area knowledge (i.e., in history, biology, or music) while at the same time improving their knowledge of and skills in the target language. CLIL programs rely on cooperation between language teachers and content teachers who, with the support of their school, work in tandem to help students succeed in learning various subjects in the target language, often English.
Learn more: What Is CLIL? 
Meeting the Global Demand for CLIL
The CLIL approach is not only growing in popularity with educators. In countries around the world, it's mandated by local or national government in the K-12 setting, and the method is also commonly used in vocational schools, colleges and universities.
Yet, as schools endeavor to adopt CLIL institute-wide, they're often faced with a gap between academic CLIL theory and its more practical applications. And, due to the holistic nature of the CLIL method, all stakeholders, including teachers and administrative staff, require training in CLIL adoption. To fill that knowledge gap, Bridge developed its leading-edge Specialized CLIL Certification Courses, which provide institutions with clear steps and concrete skills for implementation.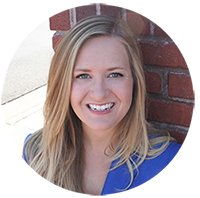 "After attending many international ELT conferences and discussing trends with schools and educators worldwide, we realized that bilingual programs like CLIL were being implemented but with no real training or methodology in place. Practical and accessible CLIL training simply wasn't available to those who needed it." - Anna Hearrell, Bridge Product Manager.
Helping Schools Put CLIL Theory Into Practice
The Bridge CLIL Certification Program was developed with the expertise of course contributors Dr. Donna Fields and Dr. Peeter Mehisto, renowned CLIL researchers and educators. In the Foundational CLIL Methodology course, trainees start with the principles of Content and Language Integrated Learning, including key research behind the method as well as its pedagogical underpinnings. Trainees then complete the Advanced CLIL Methodology course to gain a higher-level understanding of CLIL applications, including subject scope, lesson planning, and course content design.
"We sought to take all of the research and theory that has gone into CLIL and present it alongside very practical applications (such as lesson planning, objective drafting, assessment, materials selection, scaffolding, and activity design) to ensure that educators have both the knowledge and skills to begin effectively implementing the practice," says Hearrell.
The dynamic program features demo teaching videos, interactive practice activities, downloadable resources, quizzes, and guidance from an experienced tutor. Trainees also collaborate with a global community of educators via peer discussion boards, where they can share ideas and experiences with other CLIL trainees around the world.
Supporting a Global Community of English Language Teachers
With the launch of this innovative training in bilingual education for global English language educators, Bridge supports institutions' initiatives toward successful CLIL adoption.
As Hearrell describes, "For educators worldwide, excelling at CLIL is an intimidating task. It truly takes collaboration and engagement across an institution to do it right. However, once broken down and presented with practical takeaways, educators realize that CLIL adoption is achievable. Perhaps the best result of increased training in CLIL is the profound effect on the students who are taught."
The CLIL certification program is part of the broader
Bridge portfolio of professional development courses
designed to empower global language educators with highly relevant skills through accessible, accredited teacher training.
---
Founded in 1986, Bridge is a world leader in language and education abroad. An international company with headquarters in Denver, Colorado, Bridge offers a wide spectrum of language-related products and services, including language training and immersion programs, teacher training and development courses, language testing, translation and interpretation services, and cross-cultural education abroad programs.