Denver-based international education organization and language training provider, Bridge Education Group (Bridge®), has just debuted the newest version of its online TEFL course,
TEFLOnline.com
.   
Originally created in 2005, TEFLOnline.com has consistently offered comprehensive training to meet certification requirements for Teachers of English to Speakers of Other Languages (TESOL), both at home and abroad. The newly launched version of TEFLOnline.com not only includes updates to the course curriculum and notable improvements to the course structure but is now on an innovative platform that is user-friendly, fun and interactive. Like its previous version, the new TEFLOnline.com course is accredited by ACCET, the Accrediting Council for Continuing Education and Training, a U.S. Department of Education-recognized body.
The newest features of TEFLOnline.com include:
Responsive Design:
Students are not limited to completing their course on a desktop computer or laptop. TEFLOnline.com can now be completed from a computer, tablet, or smartphone.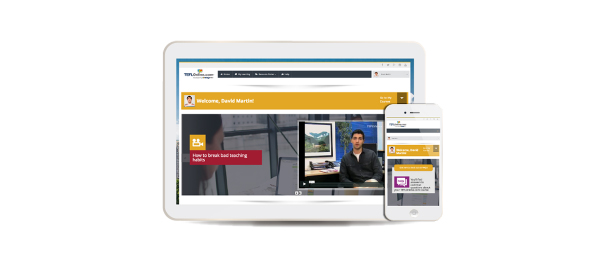 Personal Tutor for Every Course:
From the TEFLOnline.com 40-hour Basic Certificate to the full 120-hour Master Diploma, all courses include a qualified, experienced TEFL tutor who provides structured feedback on the written assignments submitted by students via the online platform.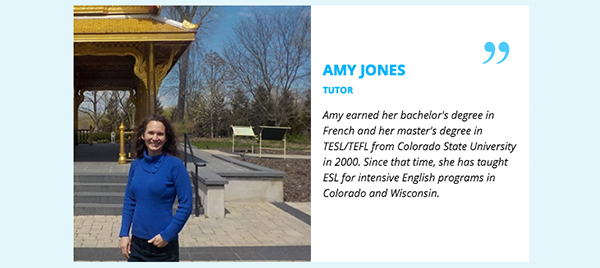 Real-time Tutor Feed for User-Friendly Communication Between Tutor and Trainee:
Students can stay better connected to their assigned tutor as they work through TEFLOnline.com by posting any questions about content on the tutor feed. Tutors respond on the tutor feed within one business day.
Interactive Course Features Maximize Student Engagement:
Students can click through short practice quizzes and interactive activities, as well as watch TEFLVideos showing real teachers in the classroom demonstrating the concepts they've just learned. 
Watch a video about the course features on this page.
New Course Components Available for Upgrade:
In addition to upgrading within TEFLOnline.com levels, students can also add more advanced components, such as
Specialized Certificates
. These in-depth, e-learning courses provide more professional development opportunities in high demand areas, such as Teaching English Online and Designing Custom Courses.
TEFL Assistant Director, Kimberly Bird, is excited about the new platform and content, noting, "Bridge was one of the earliest providers of accredited online TEFL certification. That history helps us understand the importance of adapting to meet the evolving needs of our customers and the industry as a whole." The newly launched TEFLOnline.com course is poised to do just that, by offering students a cutting edge, interactive TEFL certification course on an LMS that makes learning fun and engaging.
------------------------------------------------------------------------------------------------------------
About Bridge Education Group, Inc. d/b/a Bridge (www.bridge.edu) 
Founded in 1986, Bridge is a world leader in language and education abroad. An international company with headquarters in Denver, Colorado, Bridge offers a wide spectrum of language related products and services, including language training and immersion programs, teacher training and development courses, language testing, translation and interpretation services, and cross-cultural education abroad programs.
Bridge and BridgeTEFL are registered trademarks of Bridge Education Group, Inc. in the USA. All other company names may be trademarks of their respective owners. ©2016 Bridge Education Group, Inc. All rights reserved.