10 Best Places to Teach English Abroad in 2022
By Camille Turner
November 22, 2021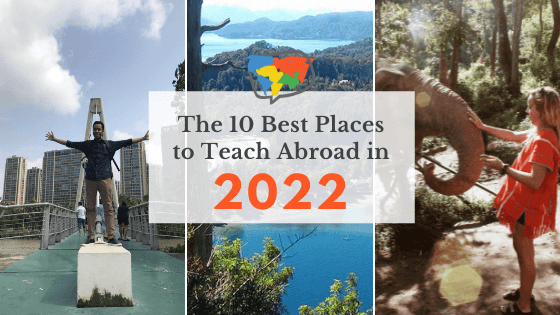 Is teaching English abroad on your bucket list? Even if your travel plans were temporarily sidelined last year by the coronavirus, you can still start planning your next TEFL/TESOL adventure for 2022 at one of the many fantastic locations around the globe. Whether you want to experience a new culture, earn a high salary while enjoying a low cost of living, or advance your career by conquering new challenges, we've rounded up the 10 best places to teach English abroad in 2022 – or to add to your wishlist as the world reopens.
If you're new to teaching, you'll want to get initial training and qualification with a TEFL certificate so you can qualify for jobs abroad. You can explore our online TEFL courses to get started!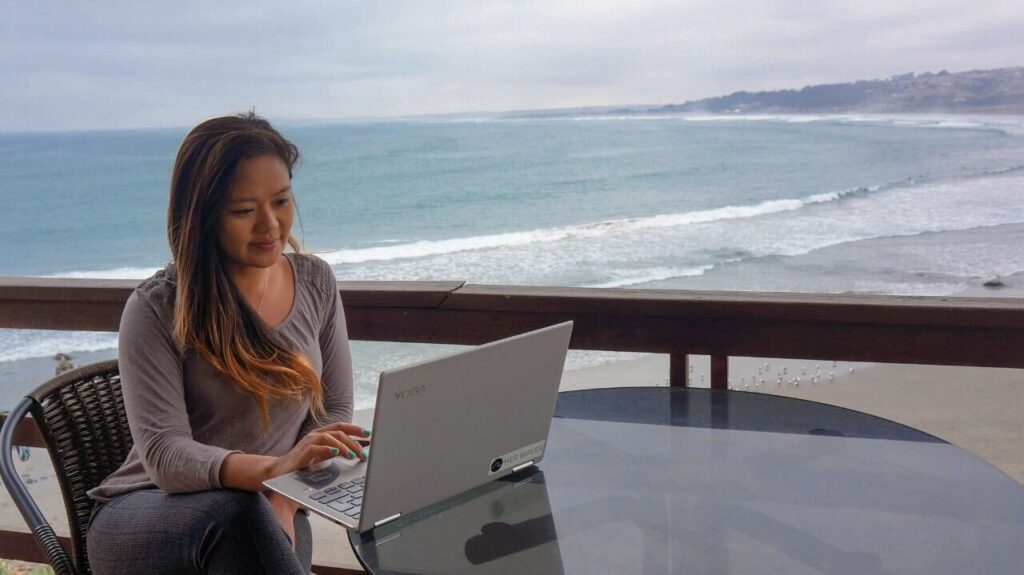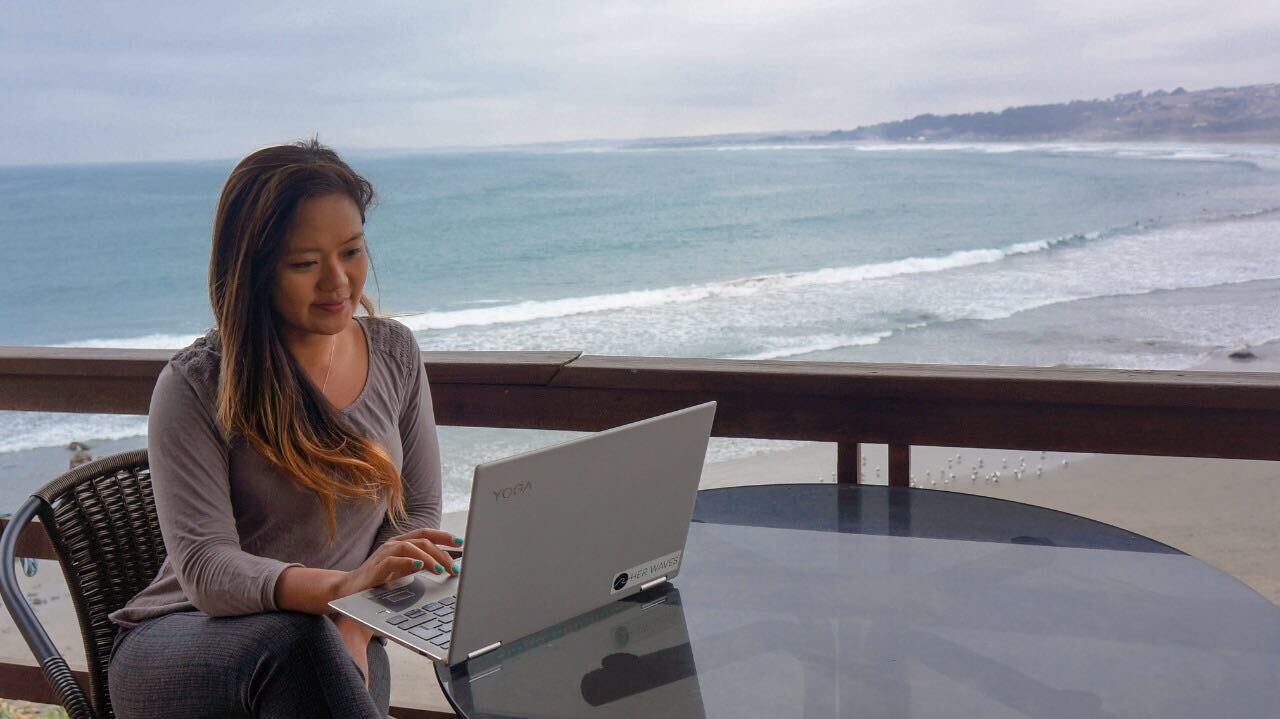 #10: Online from anywhere
Now more than ever, the online teaching industry is booming — and if you're looking to make money on your own terms, from the comfort and safety of home, teaching English online from anywhere is one of the best "places" to teach English abroad in 2022!
Whether or not physical language centers and schools continue to reopen this year, you can use teaching English online as a way to travel the world. Teach from a hotel in India one month, a hostel in Australia the next, and a local's home in Peru after that. Even though many of the world's businesses are closed right now, the world itself is very much open to you so long as you have a laptop and a stable internet connection!
Check out Argentinian teacher Jonathan's story about teaching Business English online from Brazil.
The Bridge Job Board features opportunities for both native and non-native English-speaking teachers to teach online, as well as those with and without teaching experience or college degrees. If you'd like to supplement your income or embrace a new career while working from home, consider joining the online teaching revolution!
Get started with teaching English online as a digital nomad.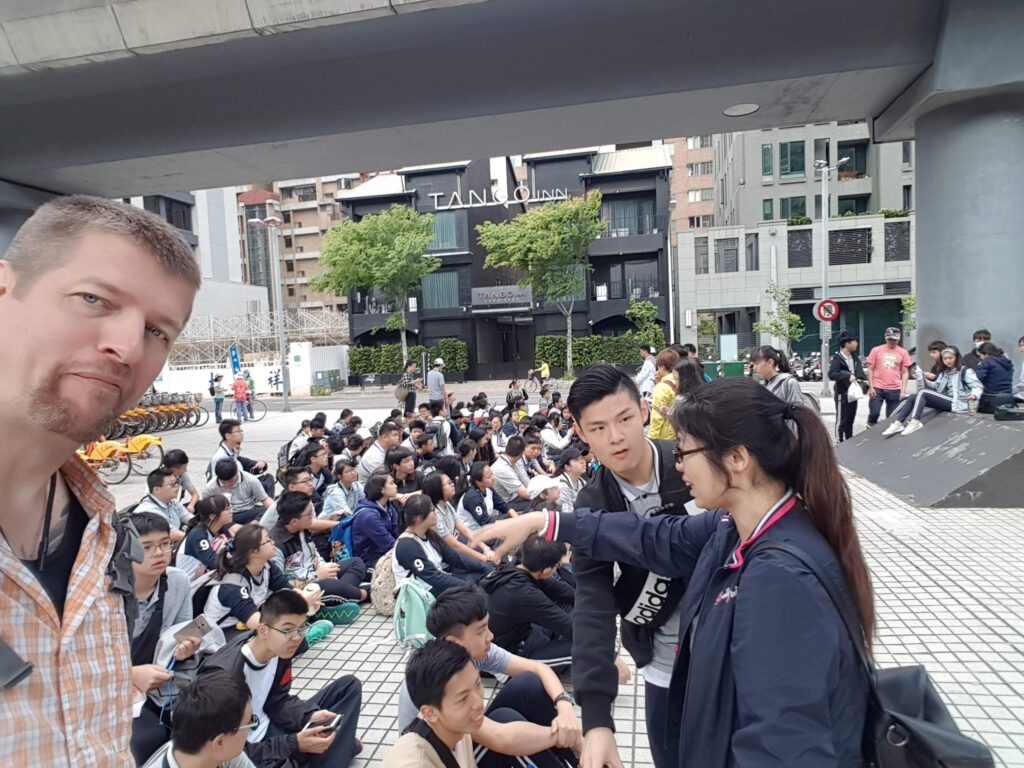 #9: Taiwan
When you think about teaching abroad in Asia, you probably think of popular TEFL/TESOL locations like South Korea and Japan, but Taiwan is slowly but surely rivaling these TEFL/TESOL powerhouses as one of the best places to teach English abroad.
Located just off the coast of mainland China, Taiwan is a culturally diverse and economically booming country, with a vibrant culture and friendly locals. Teaching salaries are on the rise in Taiwan and can be as high as $1,500 to $2,000 USD per month, plus a bonus at the end of the teaching contract for most schools.
Read about why Bridge grad Richard Blanke began teaching English in Taiwan.
Still not convinced? The demand for EFL teachers in Taiwan far surpasses the number of qualified teachers, which means there are plenty of opportunities for TEFL/TESOL-certified teachers looking for a top-notch teaching job.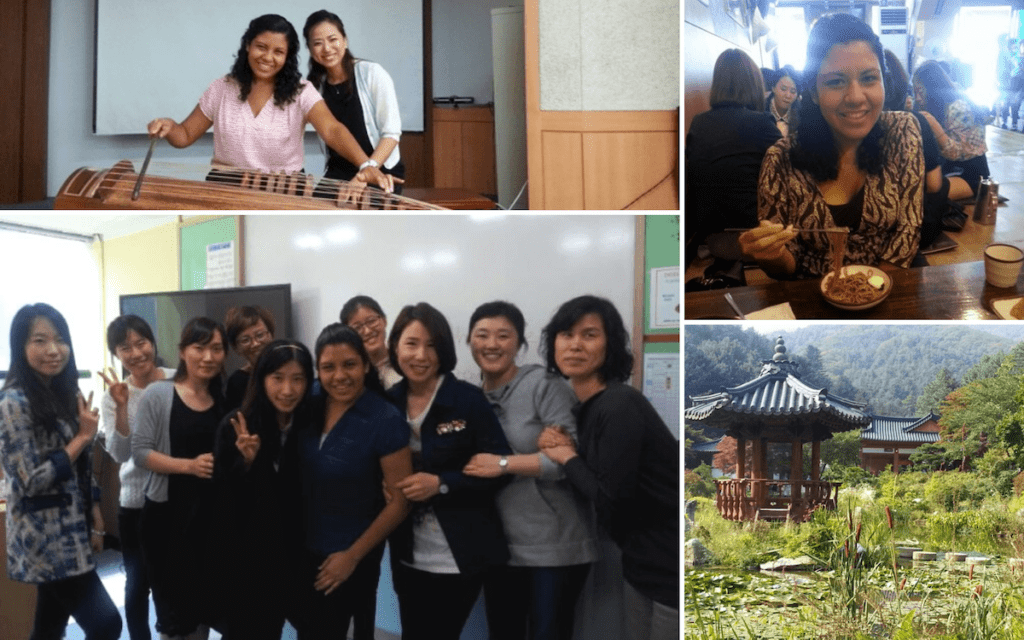 #8: South Korea
South Korea is one of the most desired TEFL/TESOL locations among Bridge grads, and it makes the list of best places to teach English abroad year upon year! Modern cities, competitive salaries that range from $1,800 to $2,200 USD per month (plus free accommodations), stunning natural beauty, and more await EFL teachers who travel abroad to teach in this East Asian country.
With an estimated 100,000 institutes offering English lessons and a government actively promoting English teaching in public schools, TEFL/TESOL jobs in South Korea can be found year-round, either through a program like EPIK or by applying for TEFL/TESOL jobs directly. Requirements generally include a bachelor's degree in any subject, TEFL/TESOL certification of 120 hours or more, and sometimes teaching experience.
Korea is notoriously safe and also boasts excellent public transportation, making it easy to discover the wonders of the country, including the iconic Seoul Tower and 600-year-old Bukchon Hanok Village. If you're looking for a modern teach abroad experience in a dynamic country, South Korea could be the TEFL/TESOL location for you in 2022.
Download our free Bridge Country Guide to learn more about the culture, cost of living, and jobs in South Korea!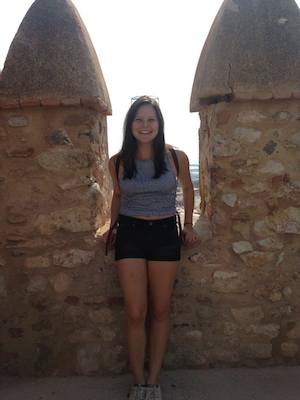 #7: Spain
Lovely beaches, great wine, and a prominent expat community make this Mediterranean country a top destination. There are many opportunities to teach in Spain, as the government has placed a huge emphasis on learning English for school children.
For example, RVF International, an organization in Spain that connects English teachers to public school positions around the country, has high hopes for applicants for the 2022-2023 school year. They had 300 teachers arrive in September 2021 and estimate at least 100 more for the next year.
Other programs, such as the Ministry of Education Auxiliares program and BEDA, which places teachers in charter schools, are also great options if you're looking to spend a year or more in Spain. Monthly pay is approximately $1,120 USD, which will take you a long way if you're outside of big cities like Madrid or Barcelona.
Learn more about opportunities in Spain and what teachers are considering before traveling again in 2022.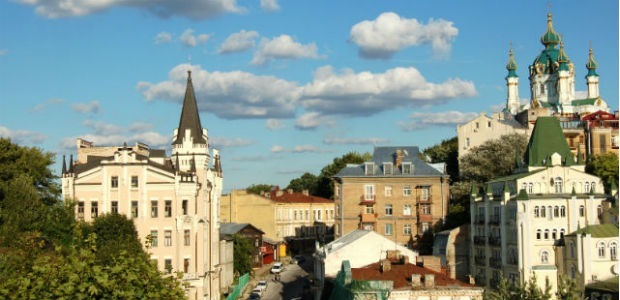 #6: Ukraine
Ukraine is an understated location for English teachers. It's currently trying to attract expats, and getting a visa to live there is not time-consuming like it is for other countries. Most of the jobs will be in the capital city of Kiev, but there are language institutes across the country.
Keep in mind that most positions will require a 120-hour TEFL/TESOL certification for applicants to be considered. Schools in Ukraine also find previous teaching experience useful, though it's not always mandatory.
Read about why Chinju Ravi, an ESL teacher originally from India, decided to get a job in Ukraine.
Considering Ukraine's very low cost of living, English teachers actually live very well. Monlthly salaries will be somewhere around $1,120 USD, which will go a long way in this Eastern European country. Plus, just like South Korea, some schools will subsidize accommodation. If you're up for an adventure, Ukraine is a good bet as your next professional destination.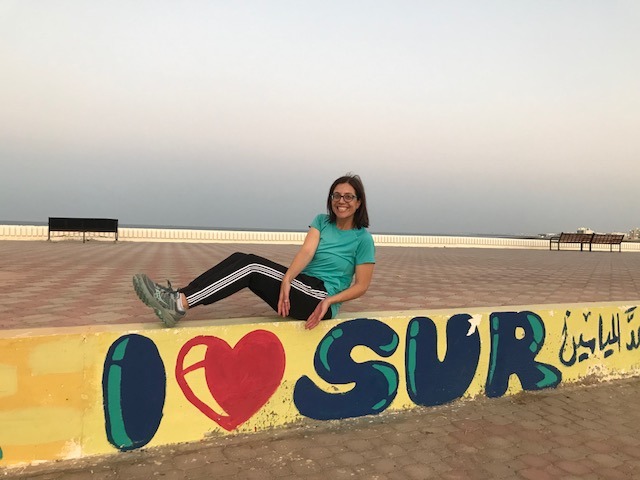 #5: Oman
Oman, located on the eastern side of the Arabian Peninsula, is the second-largest country in that region and consistently has a high demand for English teachers. While it may not be on your radar when it comes to the best places to teach English abroad in the Middle East (well-known United Arab Emirates tends to more often make the list), Oman is a great place to experience the culture of this region while saving money!
Read about how English teacher Erin made the transition from teaching in China to being a college instructor in Oman.
The average salary for TEFL/TESOL teachers in Oman ($1,000 to $2,000 USD per month) can be twice as much as the cost of living, and job benefits often include free housing and a travel stipend. Teaching contracts in Oman typically run from one to two years.
When not working, teachers can enjoy the beautiful Arabian Sea or the dry and vast desert. The country's capital and largest city, Muscat, boasts an opera house, museums, and a large shopping mall, so you won't be bored when teaching there!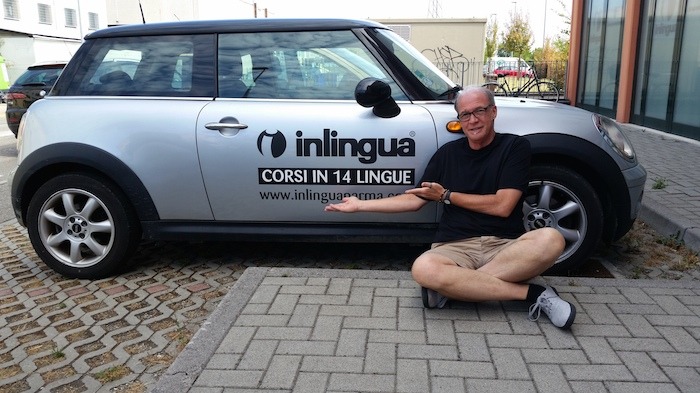 #4: Italy
This country is the home of the Roman Empire, the Renaissance, and most importantly, pizza napolitana. Who wouldn't want to gallivant across Italy for a while? The food, the different regions, the countless cultural sites – mamma mia! Even though northern Italy was notorious for a very early Covid-19 outbreak in 2020, the country now boasts one of the highest vaccination rates in the world.
You'll need a TEFL/TESOL certificate to teach English in Italy. It's also preferable if you have some teaching experience before arriving. The average salary for teaching in Italy is $1,000-$1,800 per month. The cost of living varies by location, with cities like Rome and Milan being more expensive than those in the southern part of the country.
Read about Business English teacher Jennifer's experience in Rome.
Currently, there are many job postings for English teachers in this Mediterranean gem. If you qualify, hurry up and make Italy your new home in 2022. Some of the best pasta in the world is waiting for you.
Find out how to get EFL jobs abroad by region.
#3: Colombia
Enjoy Caribbean beaches, breathtaking landscapes, and world-class coffee when you teach EFL in Colombia! The TEFL/TESOL market is on the rise in this culturally rich South American country, and the safety concerns of yesteryear have greatly diminished. The country's thriving social scene makes it easy to make new friends and meet locals.
In general, the education system in Colombia is less strict than what you'll find in Europe and the U.S., so don't be surprised if your students tend to be tardy and meetings run behind schedule! You'll also discover that student-teacher relationships in Colombia are very open and friendly, making the classroom a fun and lively learning environment. While the average monthly pay is about $500 to $1,000 USD per month, the cost of living in Colombia is equally low. A bachelor's degree is not required to teach here, but it is highly recommended alongside your TEFL/TESOL certification.
Read about English teacher Camille's experience teaching at a private school and online in Colombia.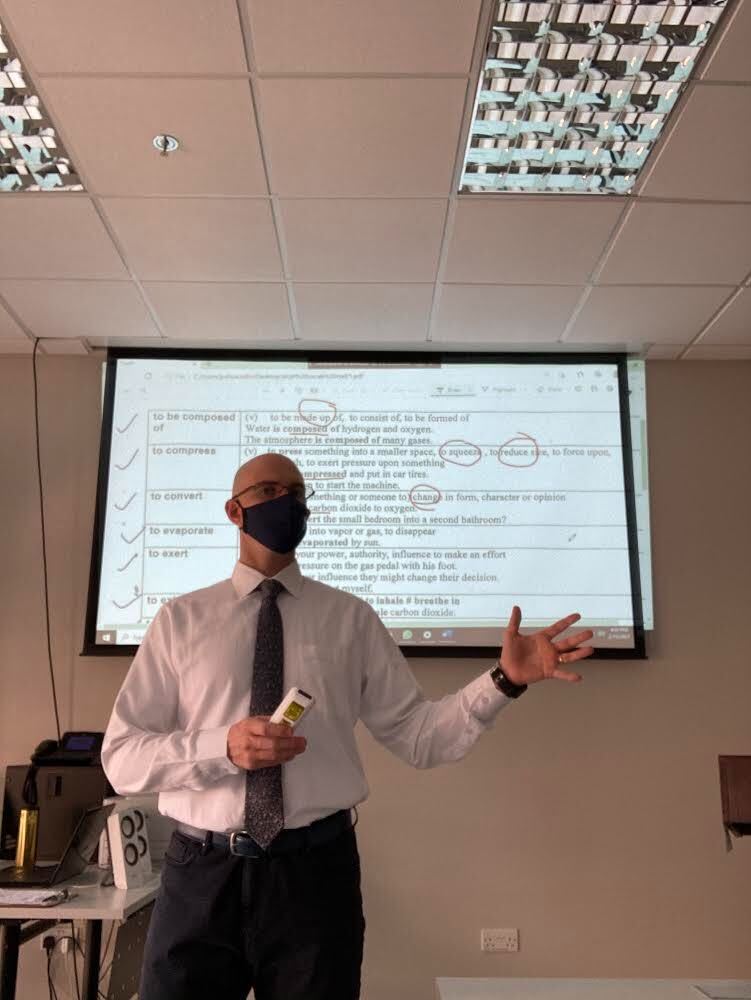 2: Saudi Arabia
If you're looking for a high salary and a chance to explore the Middle East, then perhaps Saudi Arabia is the perfect destination for you in 2022.
Education has always been important to the Saudi government, which is reflected in the high number of public and private institutions offering positions for foreign English teachers. Teaching in private language schools and in colleges throughout Saudi Arabia is often lucrative, as salaries are quite high. An experienced ESL teacher can expect about $4,500 – which will also be tax-free!
Learn about American English instructor Joshua, who is teaching English to the military in Saudi Arabia.
Some of the other perks that Saudi Arabia offers is that furnished housing is often provided, as is airfare to and from your country of origin. If you're looking to teach at an international school, keep in mind that most contracts are for over a year. Given all of these benefits, it's no surprise that previous teaching experience is oftentimes required to teach here.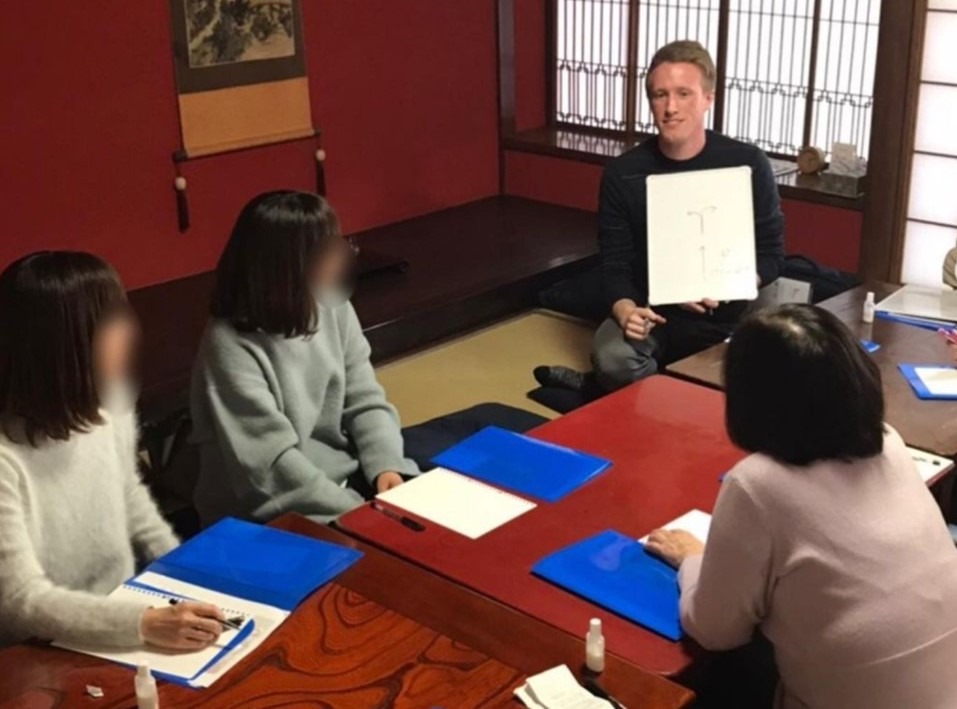 #1: Japan
Japan reigns as one of the most popular destinations to teach English. It should come as no surprise, with its rich cultural heritage, vibrant city life, and quaint towns. Given how well the 2021 Tokyo Olympics fared despite Covid-19's threat, you should feel comfortable traveling to this beautiful Asian country.
The average salary ranges from $2,000 to 2,500 depending on your location. The cost of living also varies, but you can expect it to go from $800 to $1,000 per month. English teachers will find that many public schools offer subsidized housing, even in very affordable rural areas. TEFL/TESOL positions can also be found in private schools across the country, including in many of the larger cities. These private schools often offer benefits such as airfare reimbursement, but the hiring environment tends to be more competitive.
Currently, the JET programme, a Japanese government initiative, is open to applicants across the world. Teachers will get placed in local schools at different levels. There is an interview process that goes along with the application, where you'll have to bring up your teaching experience as well as your willingness to learn and embrace Japanese culture. The biggest perk? Contracts are one to five years.
Read more about how Colette, from Trinidad and Tobago, applied for the JET program in Japan.
Art, nature, and jobs… What's not to love about Japan? Whether you choose a remote village where you'll be the only English speaker or a cosmopolitan city, moving to this Asian powerhouse will make 2022 a memorable year.
Regardless of the travel challenges of the past year, we're here to prepare you for 2022's adventures with internationally-recognized TEFL/TESOL courses, the latest job openings on our Job Board, digital badges to get your resume in top form, and more!