Teaching English to Adults Learners
Part of our "Top 10" series, this guide prepares you for your class of adult learners with games & activities, teaching tips, and firsthand advice straight from teachers in the field.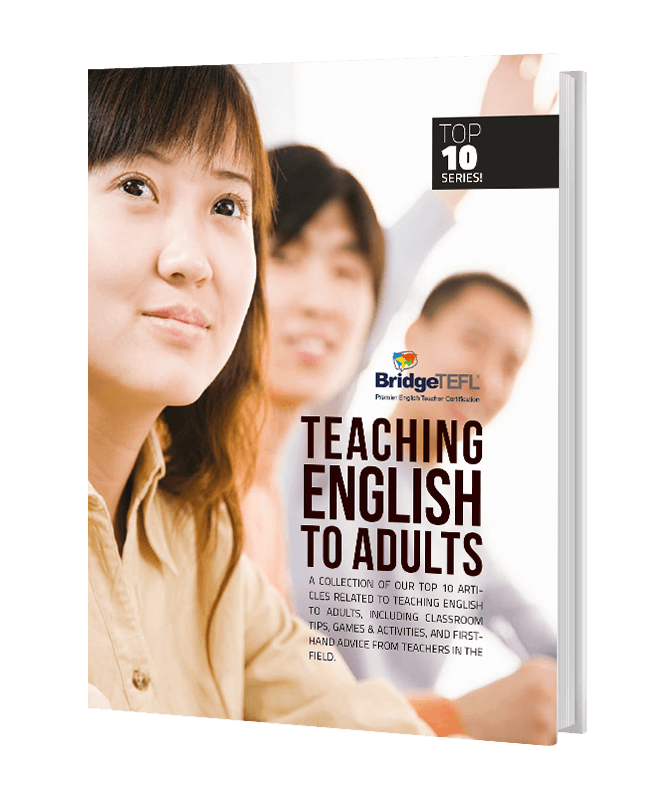 Our TEFL tutors, instructors, and course alumni share their top tips for teaching adult students.
Some topics covered in this guide include:
No-prep games & activities
Icebreakers
Classroom management tips (yes, for adults!)
Teaching strategies for mixed-level classes
Interview with an online English teacher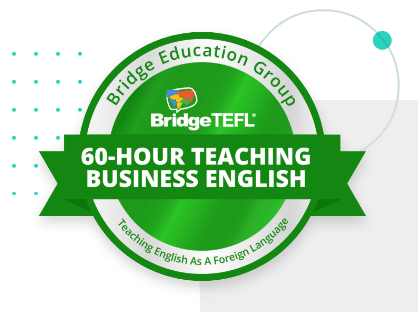 Specialized TEFL Certificate Teaching Business English
Get the strategies you need to work successfully with business professionals and integrate 21st-century business skills into the ESL/EFL classroom.
Download free TEFL/TESOL eBooks to inform and inspire you! Bridge experts and experienced English teachers around the world share insights in these practical guides.