No matter where you are in your English teaching career — whether you're just starting out or an experienced pro — you know the importance of networking and support when it comes to job searching. To provide this, Bridge helps you with the process of getting a teaching job from start to finish. From your TEFL course to connecting you with preferred employment partners, learn about how Bridge job resources can help you get the teaching job you want.
If you're new to teaching, you'll want to get initial training and qualification with a TEFL certificate. You can explore our online TEFL courses to get started!
Bridge Job Advising Module
Bridge job support starts before you even graduate from your TEFL/TESOL course. Within all Bridge courses, you'll complete a Job Advising component, which includes the following modules:
| | |
| --- | --- |
| Module 1 | Finding a Job, Downloading Your Certificate, and Updating Your Resume |
| Module 2 | Stay Connected with Bridge! |
| Module 3 | TEFL/TESOL Professional Development Opportunities |
The resources in these modules are designed to make the process of finding TEFL jobs or advancing in the field as clear and easy as possible for our graduates. New teachers will learn how to improve their resumes, find and apply to TEFL jobs, and ace the job interview to get their dream teaching job. If you're already teaching, you'll find helpful information on continuing professional development, recommended TESOL organizations to join, and teaching resources you can use in your own classroom. You'll also learn how to take advantage of Bridge's job resources and connect to our community of TEFL teachers and schools worldwide.
The Bridge TEFL Job Board – Preferred Employment Partners
The Bridge Job Board is where we showcase fully vetted preferred employment partners. Once you're qualified, the Job Board is the place to go to apply for these jobs directly. Even before you graduate, the Job Board is a helpful tool to browse the best positions and get a feel for requirements, salary, and benefits for teaching jobs you might want to apply to.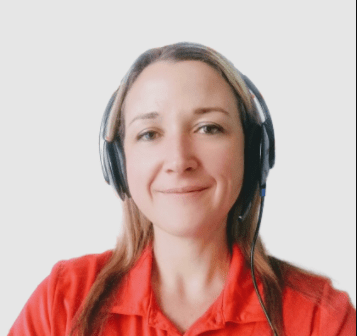 The Bridge Global Community of English Teachers
As Bridge alumni, you'll join a global community of over 100,000 English teachers from locations all over the world. Connect with your tribe with additional resources such as these.
Job-Related Articles on BridgeUniverse
Here on BridgeUniverse, we feature posts on topics specifically for job seekers, to help you navigate the application process, learn how to spot a TEFL scam, create an effective TEFL resume, or ace your Skype interview. We also interview teachers in the field so that you can get a sense of what it's like to teach in a certain location or online, right from the source – other teachers! Check out the Job Resources category now.
BridgeUniverse is also the place to find the latest webinars, eBooks, and other helpful tools for your job search.
The Bridge TEFL/TESOL Jobs Newsletter
This twice-monthly email includes the latest jobs, as well as articles and other resources for job seekers, such as how to become an online English teacher, high-demand TEFL markets, teaching English abroad salaries, and interviews with teachers in the field or schools that hire teachers.
Subscribe to the BridgeUniverse Newsletter!
Bridge TEFL/TESOL Jobs Facebook Group
We created the Bridge TEFL/TESOL Jobs Facebook group to connect English teachers all over the globe who are looking for TEFL jobs in their home country, online, and abroad. Join the group to connect with fellow TEFL job seekers to ask for advice, share tips, and build relationships during your job search and beyond.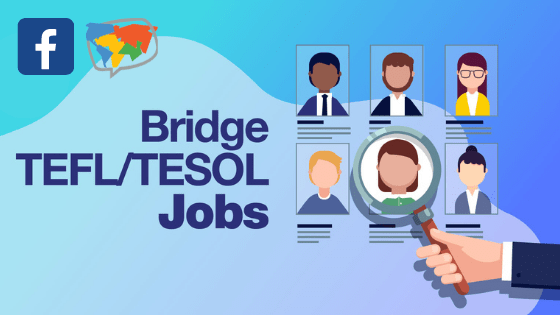 ---

Our diverse, global community of contributors includes experts in the field, Bridge course graduates, online and classroom-based teachers worldwide, and Bridge faculty and staff.