Bridge Grad Erik's Journey from English Teacher to ELT Website Creator
By Bridge
November 22, 2019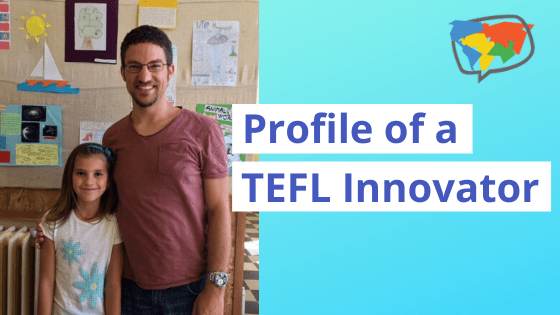 Though he originally studied engineering, Erik, from Marietta, Georgia, switched gears to take the Cambridge CELTA course at Bridge in Denver and become an English teacher abroad. He first taught in Turkey and then in Hungary and along the way, he recognized a need for better teaching materials for his students, particularly related to grammar. And so, Insights to English, Erik's video-based website with free instructional resources for TEFL teachers, was born.  
As someone with an engineering background, what made you decide to teach English abroad?
For one thing, while I was working as an engineer full-time, I also tutored on the side, and more and more I decided I liked the tutoring more than the engineering.  For another thing, I had previously lived in Bosnia for a year and had since been wanting to go back to that part of the world. I eventually combined those two desires and set out to teach English abroad!
While the two careers may seem very different, they actually have a common root for me. Improvement has always been essential to who I am. I became an engineer so that I could improve systems around me. As a teacher, I help students learn how to improve themselves. Either way, I feel like I'm making the world a better place.
What factors went into your decision to take the classroom-based Cambridge CELTA course? 
While I appreciate the convenience of online TEFL courses, I felt like I would have more confidence in myself by taking a classroom-based course. And of course, with the CELTA certificate from Cambridge, teaching opportunities are virtually endless.
What was your opinion of the training and how has it served you?
During my CELTA training at Bridge in Denver, I loved getting to interact with the trainers and with other participants, having the chance to practice teaching in front of students, and receiving feedback from the trainers. By the time I began my first class as a teacher in Turkey, I eased into it so well because I had already had that hands-on experience from the CELTA course.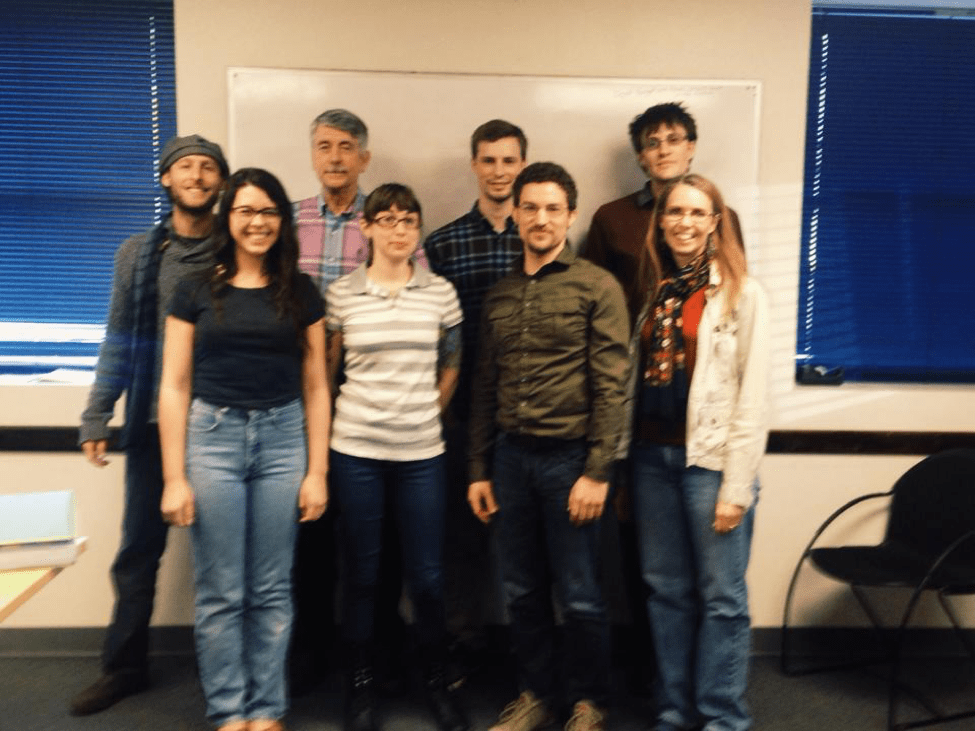 Erik with his CELTA class at Bridge in Denver
You added the Teaching Young Learners Specialized Certificate to your CELTA training. Why did you choose that course, and did it help your future teaching positions?
I mentioned before that improvement is important to me, and that includes improving myself. If there are some things that I could be doing better, especially for the sake of my students, I'm eager to learn what they are.
The CELTA is geared toward teaching adults, but the vast majority of my students have been kids or teenagers. I know that we learn differently at those ages, not to mention we have different interests, different ways we like to interact with one another, and so on. The Young Learners course helped me develop new ways to connect with my students, including incorporating technology into our activities.
Where did you teach English after completing your TEFL courses?
I taught classes and tutored individuals at a language school in Konya, Turkey for about a year. Next, I moved to Hungary to teach in primary and middle schools. I went to a small town initially, then was in Budapest for two years.
Wherever I taught and whatever materials were provided for me, I often needed to teach beyond what was in the coursebooks in order for my students to get a firm grasp on whichever grammar topic I was teaching.
How did your teaching experience highlight the need for Insights to English?
I also noticed that grammar teaching methods are standardized across most EFL publishers, so if I needed to use a different approach for some of the students who had learning styles that didn't gel with those standards, I had to come up with my own methods.
Since I happen to have an engineering background, I'm good at finding patterns and boiling down grammar points, and I discovered various methods of simplifying grammar concepts that helped my students understand and remember them better than before!

I began to record those methods, then reuse (and refine) them with later classes. After over three years of teaching, I realized that I had a decent collection of methods and decided I wanted to share them with other teachers. And so I founded Insights to English.
What are some of those teaching methods you're referring to that are now the backbone of your website?
One approach is to break a sentence structure down into three or four steps, which makes forming those structures much less daunting. This is an example video showing this method for passive tense:
A second approach is to sort a large list of rules into just a few categories so that students have less to wrap their heads around. This video shows how to do this for verb patterns.
A third approach is using rules-of-thumb to prevent common mistakes. An example is my 'One Blue Word' rule for creating past sentences at an elementary level.
How does Insights to English help teachers? What's it all about?
Insights exists for those lessons when some of your students aren't connecting with the material, even after you've presented everything from your coursebook.  It doesn't replace your curriculum or your practice materials, but with Insights to English's methods, teachers can present those topics with alternate perspectives that are easier for many students to grasp.
The bread-and-butter of Insights is our How-to-Teach-Grammar videos. They feature motion graphics to best illustrate concepts, have engaging voice-overs, and are only 4-9 minutes long. Teachers can watch these videos on their own (for free on YouTube or www.insightstoEnglish.com) to learn the methods, then apply those methods, incorporated with their own teaching styles, when they present those topics to their class.
The videos are for teachers, but what you get out of them is for your students! Here's an example:
Is your site all videos?

The videos are just the start. We also have posters, handouts, and slideshows for teachers who want to bring the visuals from the videos into the classroom.
And then there are our Video Series Guides for teachers who want to deepen their understanding of English grammar. Example topics for the guides include the Guide to Question Forms and the Guide to Indirect Speech, but there are several others.

Example of an Insights to English Video Series Guide
What recommendation do you have for someone who wants to teach abroad who has no previous experience?
First of all, I'd encourage it – both for the sake of experiencing another culture firsthand and for the joy of teaching others.
I could also point out that even though we speak English, it can be tricky to explain it to others (because let's face it: English is a strange language), so make sure to prepare yourself with great TEFL courses like the ones Bridge offers and resources like Insights to English.
But I'll focus on this one thing: learn the native language of wherever you're teaching – at least some of it.
I rarely ever use the native tongue in the classroom, but knowing the difference between that and English helps me recognize the areas that might be particularly tricky for students.
Beyond that, my own understanding of how English works increased significantly the more I learned Bosnian, and later Hungarian.
And then there's the benefit of connecting with another culture through their language, whether it leads to understanding the people better or simply knowing what you're ordering at a local restaurant.
Other than that, explore the world around you, be experimental in your classroom, and have fun!