Is Getting a Master's in TESOL Worth It?
By Camille Turner
October 15, 2022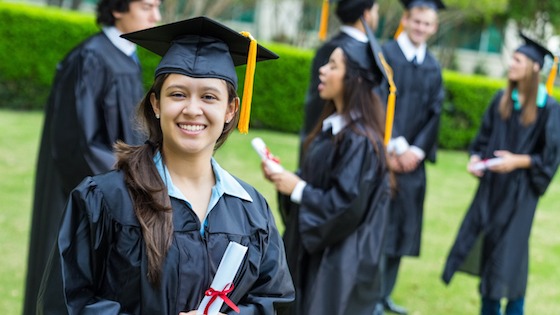 If you're dreaming of a career in teaching English to speakers of other languages (TESOL), your research has likely uncovered plenty of training options. While most teachers earn TEFL certification, others choose to take their education further by earning a graduate certificate or master's degree in the field. Is getting a Master's in TESOL worth it for you? The short answer is that it depends on where you want to teach and what your professional goals are. Certain teaching and administrative positions require an MA in TESOL, as do certain countries. We'll help you decide if this educational path is right for you!
What is a Master's in TESOL?
Many of you can probably already answer the question, "What is TESOL?" but you may find describing a Master's in TESOL a bit more difficult. Essentially, an MA in TESOL is an advanced degree in Teaching English to Speakers of Other Languages. This graduate degree program, taken after you've earned your undergraduate degree in a related subject, such as education or English, is usually two additional years of study. Typically, an MA TESOL program combines both research and experiential learning and encompasses a wide range of subjects.
What's the difference between a TEFL/TESOL certificate and an MA in TESOL?
TEFL/TESOL certificate
Since so many acronyms are used in the English teaching world, it's not always easy to make sense of terms for teaching abroad and online. As such, it's first worth mentioning that both the term TEFL (Teaching English as a Foreign Language) and the term TESOL (Teaching English to Speakers of Other Languages) are used interchangeably when it comes to the initial certification taken to teach the English language, so you'll often see these referred to as TEFL/TESOL certification courses.
Obtaining a TEFL certificate online is the starting point for most people when they plan to teach English as a foreign language, either abroad, in their own home country, or online. These certification courses are typically much shorter than MA programs – most can be completed in one to three months – and are significantly less expensive (learn more about TEFL certification cost). Plus, there are usually no prerequisites to take a TEFL/TESOL course, so they are open to anyone with a good command of English and an interest in teaching.
In terms of content, TEFL/TESOL certification courses may provide some theoretical training, but most will focus more on practical application, such as eliciting participation in the classroom or designing lesson plans. When you finish a TEFL/TESOL certification course, you are qualified for most jobs at language schools or ESL companies, but you have not earned a university degree. In fact, some English teaching jobs will require that you have a degree (often in any subject) as well as TEFL/TESOL certification.
MA in TESOL
The biggest differences between a TEFL/TESOL certificate and an MA in TESOL are the level, duration of study, and content.
Level/duration of study
MA TESOL programs are graduate-level, meaning you would first need to complete a bachelor's degree as a prerequisite to these programs. Furthermore, MA TESOL programs are typically two years of study, in contrast to just several months for a certification course.
Content
Also, an MA TESOL focuses on theory more than a TEFL/TESOL certificate does. In other words, MA programs dig far deeper into areas of study such as language pedagogy, acquisition, and assessment. Depending on which program you choose, you might spend a large amount of time considering subjects like the history of the English language, the relationship between language and culture, and integrated technology in the classroom. If you decide to pursue an MA, you can expect to dedicate a large portion of your time to research, as well. If you're someone who is deeply interested in theoretical-based learning, you'll probably find an MA TESOL worth it.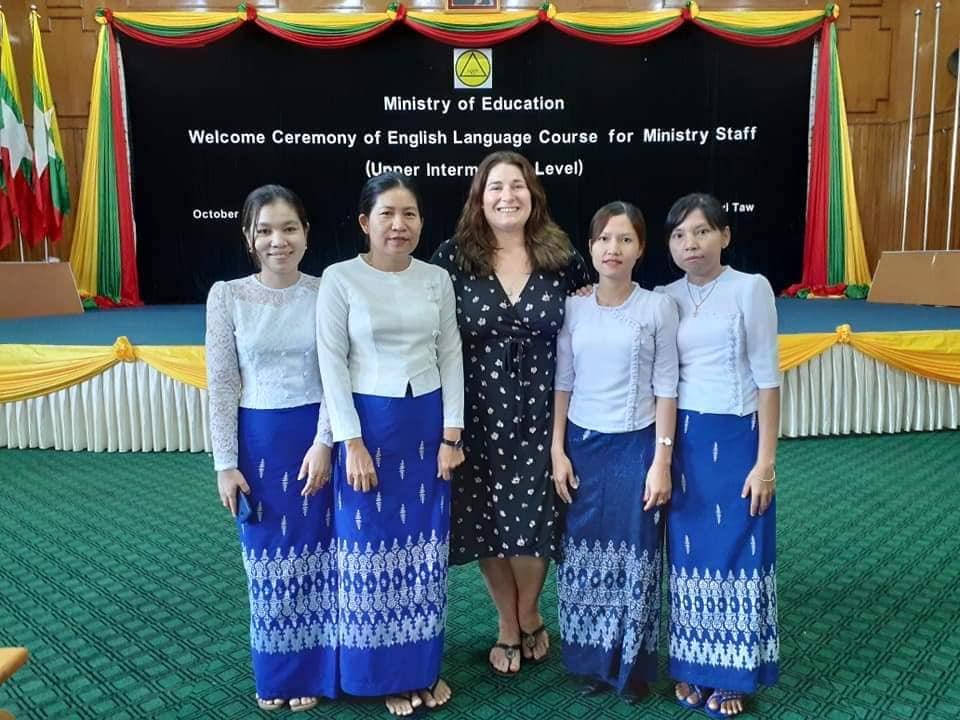 Just because an MA in TESOL focuses on theory and research doesn't mean that the degree doesn't also incorporate experience-based learning. Some programs also include teaching practice, both through role-playing or modeling and teaching in real classrooms.
Earning TEFL/TESOL certification as a pathway to a degree
If you're on the fence as to whether an MA in TESOL is worth it for you, it's important to note that some TEFL/TESOL programs may be taken for university credit, giving you the option of later earning a degree in TESOL. Such certification courses do this in several ways:
A certification course may have been reviewed and recommended for university credit by an outside body, meaning you can apply that credit toward an undergraduate or graduate program in TESOL (see Bridge courses that have been recommended for university credit).
A certification course may be concurrently taken for college credit through an affiliated university.
A course may be accepted by certain universities as a pathway to their specific graduate programs in TESOL.
For example, the Bridge International Diploma in English Language Teaching (IDELTOnline™) has been evaluated and recommended for up to 9 semester hours of graduate-level college credit by The American Council on Education's College Credit Recommendation Service (ACE CREDIT®), so qualified enrollees can then transfer those credits to an MA program at a participating university. Bridge also partners with a number of universities in the U.S. and abroad that accept the IDELTOnline™ as a pathway to a master's degree program in TESOL or, in some cases, a doctorate program or scholarship.
Find out if the IDELTOnline™ course is right for you.
Who typically gets a Master's in TESOL?
While language institutes and schools in many countries will accept a TEFL/TESOL certificate when hiring teachers, if you are considering a job in higher education, then you'll want to pursue a master's. Also, teaching in English-speaking countries, such as the United States, or teaching abroad in a competitive region, such as the Middle East, can require a Master's in TESOL.
For this reason, most people who pursue a Master's in TESOL plan to make a career out of teaching English as a foreign/second language, as opposed to someone who just plans to teach English abroad or online as a digital nomad as a short-term adventure, for example, or someone who wants to teach English online as a part-time job.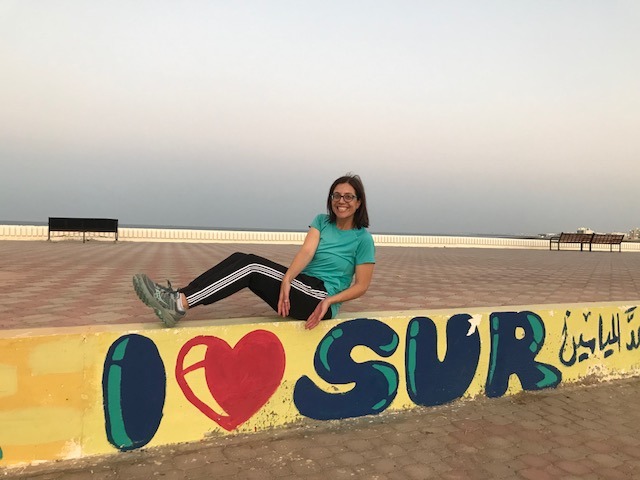 What can you do with a Master's in TESOL?
A Master's in TESOL isn't just for teaching in universities or in one of the aforementioned regions. It can also be your ticket to non-teaching roles, such as developing teaching materials for schools or larger companies. With an MA TESOL, you may be eligible for higher positions in a number of institutions that specialize in EFL/ESL programs. You could become the next program director, curriculum writer, or ESL textbook editor.
Check out this guide to MA TESOL jobs to learn more!
What are the benefits of an MA TESOL?
One of the greatest benefits of getting a Master's in TESOL is that it opens you up to an incredibly large range of teaching possibilities.
You'll be qualified to teach English anywhere in the world
You will generally have your pick when it comes to student level, and ESL teachers who have an MA are generally eligible to work at universities.
Having an MA under your belt will set you apart from other candidates vying for the same opportunities as you and lead to higher earning potential.
There are tons of great job websites, such as HigherEdJobs or TESOL.org, where you can find ESL admin and university teaching positions. The Bridge Job Board also has an array of TEFL-related openings online and around the globe.
How much does a Master's in TESOL cost? Does it make financial sense to get one?
MA TESOL programs can range anywhere from $8,000-$30,000 in cost. Why such a wide range? It's because a number of factors are involved when it comes to determining an MA TESOL cost.
Course format
Perhaps the biggest factor of all is whether or not you're taking classes online, in person, or some combination of the two. On-campus courses are almost always more expensive than online programs. Compare the cost of several MA TESOL programs offered through Bridge Pathway Partner Universities.
University accreditation
Another factor that plays a role in a Master's in TESOL cost is the university's accreditation. It's important to weigh cost versus quality, as getting the cheaper master's degree doesn't always pan out in the long run when taken through a school that is not accredited or recognized.
In the end, whether or not it's worth it for you to spend money on an MA TESOL boils down to what you intend to do with it. If you're serious about making a career out of teaching English, and you have some ideas about which types of institutions you want to apply to, then an MA can be a great choice. However, if you're unsure whether or not you'll enjoy teaching or you just want to spend one year abroad or you want to teach online, starting with a TEFL/TESOL certificate makes more sense.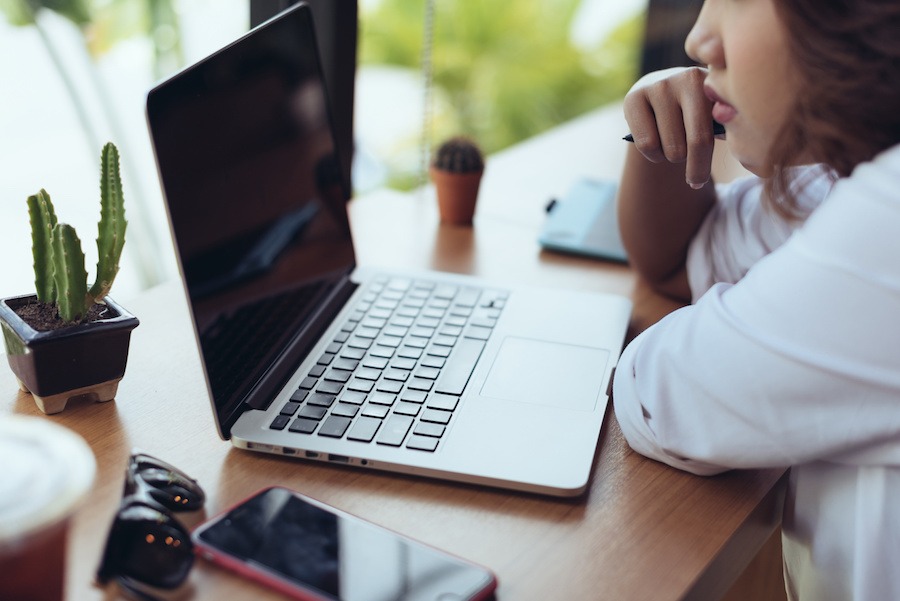 Should I get an MA TESOL online?
If you decide to pursue an MA TESOL, earning your degree online has become a popular choice for busy, budget-conscious students. There are a number of benefits when it comes to getting an MA TESOL online.
For one, you'll have a wide range of program options because you won't be limited to location.
The schedule is convenient for those who already have full-time jobs or families and need to complete courses on their own time.
Perhaps the biggest benefit of all is that an MA TESOL online costs much less than an on-campus program.
However, you'll need to consider if online learning is right for you. Some people love it, while others thrive with in-person interaction. While cost and convenience are definitely enormous factors to consider, your learning style is important as well since you'll want to get the most out of whichever program you choose.
What are some tips for choosing a Master's in TESOL program?
Research, and then research some more!
The best thing you could possibly do when choosing a program for getting an MA in TESOL is to spend as much time as possible researching and comparing programs.
See which options provide online versus on-site classes (or some combination of the two).
Make a list of each option's cost.
Consider how long each program lasts (one year? two?) and whether or not the dates fit with your schedule.
To get started, compare programs at Bridge MA Pathway Partner universities, which accept the Bridge IDELTOnline™ TEFL/TESOL course as credit toward their graduate certificates, master's degree programs, and even doctorates.
Take accreditation seriously.
This is something many people often take for granted when pursuing any sort of degree or certificate in TEFL/TESOL; however, checking out an institution or university's accreditation is essential. Then, follow up by researching the accrediting body and seeing whether or not it's legitimate and favorably regarded in the education community. The undeniable truth is that not every TEFL/TESOL certificate or degree is equal, and you don't want to get stuck wasting money on a credential that won't be recognized.
You can read about Bridge's accreditation here.
Reach out and ask questions.
Don't be afraid to contact the school or institution from the very beginning. Getting an MA in TESOL is a big commitment, and you want to make sure that those in charge of your program are going to be equally committed to you. It's important that they be willing to take the time to provide support and answer your questions beforehand. Whichever program you decide to enroll in is going to be an important part of your life for the next year or two. You definitely want a good feeling about it from the very beginning!
Can I get an MA TESOL if English is not my first language?
Yes, absolutely! While general entry requirements differ for various MA TESOL programs, if you're not a native English speaker, you'll generally need to submit proof that you're fluent in English. The majority of programs require the equivalent of at least a C1 level of English proficiency, as determined by CEFR standards. Depending on the institution, proof of this level of English fluency can include records of completed secondary education in English, approved scores on select English language tests, or successful completion of certain English academic programs.
So, is an MA TESOL worth it?
When deciding whether a Master's in TESOL is worth it, you have to consider a myriad of factors such as time, cost, and future career plans. In the end, it's a personal decision that depends on where, who, and what you want to teach.
If you'd like to begin your professional English language teaching career and think a master's degree may be in your future, start by learning more about the IDELTOnline™ as a pathway to an MA TESOL.