Denver, Colo. U.S. – Today's English Language Teaching industry is evolving, and global ELT publishers must continue providing content and resources to meet the needs of this fast-changing field. The world watched as Covid-19 spread quickly, changing lifestyles, businesses, governments, healthcare industry processes, and, of course, education. Schools at the K-12 level, as well as tertiary education around the world, quickly innovated content and methods of delivery to meet the needs of students during school shutdowns, periods of hybrid learning and re-openings. School and district administrators, along with state and federal stakeholders continue to navigate an evolving system that depends on effective content and pedagogy that must serve a global student population with diverse needs. ELT publishers have evolved quickly, providing research-based content and practices geared toward traditional, hybrid and online learning and assessment for students, as well as presenting best practice instructional methodologies for today's educators.
The largest global ELT publishers were among the most visible supporters of learning and instruction during the last few years, providing digital content for young and adult learners and for educators. In this piece, we delve into the publishing industry to highlight the biggest global ELT publishers, to share the ways they reacted to the pandemic and to preview the expected trends in coming years. Our goal is to provide a playbook of large-scale ELT publishers and highlight their individual specialties, most popular products and the new content and services consumers can expect to see in the next several years. The large global ELT publishers interviewed include Cambridge University Press and Assessment, National Geographic Learning, Oxford University Press and Pearson English Language Learning. Representatives at these publishers share insights into how the publishing industry reacted to school closures, challenges and successes and what to expect in the next few years.
In some cases, publisher focus is on diversifying assessment offerings and formats, while in other cases, the goal is to teach global citizenship, but all of these publishers are increasing the production of flexible, accessible digital offerings for educators and students, providing digital textbook options, blogs, live expert sessions, online conferences and more.
For example, in 2020, Cambridge University Press and Assessment made a massive shift to online testing. "We were traditionally a paper-based company, paper-based books and exams, with the exception of tests for higher education and the online general and business exam," said Product Manager Ian Cawley. When the pandemic hit, it was difficult to deliver exams, and quick changes were needed, so the publisher began to look at ways exams could be delivered remotely. Speaking exams were moved online, and remote proctoring was instituted. Additionally, content was transitioned to a PDF format, webinars were created for teachers and activities for teachers and learners became interactive and available online. Online resources for learners and educators became integrated with Cambridge assessments.
While many other digital resources were available from these publishers before the pandemic, offerings have been greatly expanded, with modifications made during the past few years based on continuing industry research, feedback from partners and regular reviews of products and services. Changes to assessment delivery methods is just one adjustment made by some of these publishers, most of which became permanent offerings. National Geographic Learning provides blogs, webinars, and other digital resources. National Geographic Learning also partners with TEDTalks to license their content and to include some TEDTalks in their materials. Oxford University Press has interactive games and activities for students, PDF resources for teachers and an expert advice panel for educators. Pearson English Language Learning has live events that include webinars, live classes, blogs, PDF resources and support, online teaching and learning, resources for courses, the Pearson English Portal, MyEnglishLab, the Pearson Practice English App and more.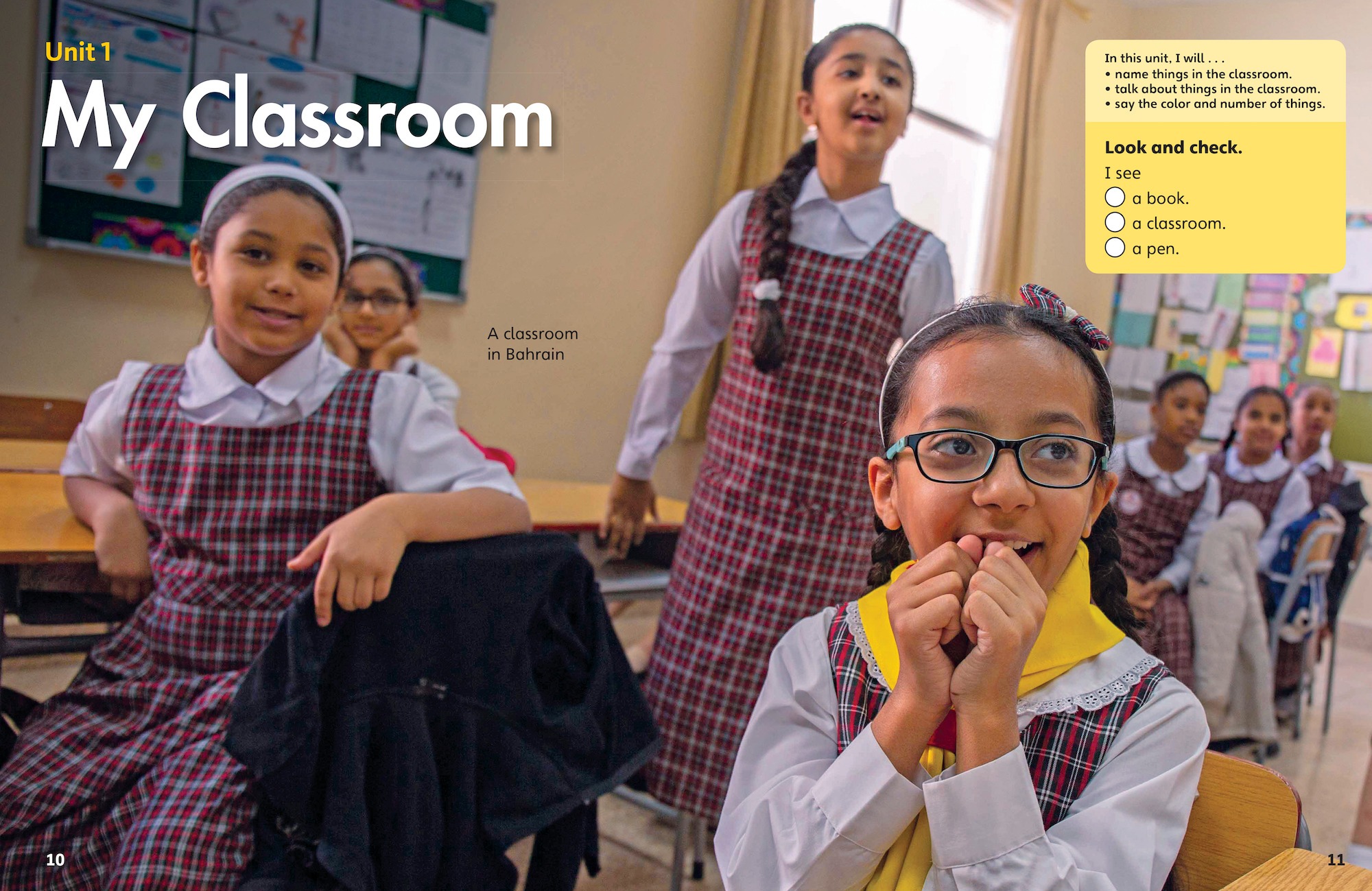 Collaborative partnerships with school, business and government stakeholders, coupled with hands-on research continue to shape ELT publishers' dynamic offerings for students and educators.
"Our company's foundation and future are based on partnerships," National Geographic Learning Publisher Sherrise Roehr said. "One of our important partnerships is with National Geographic Society. For more than 130 years the Society has funded research that helps us discover and understand our world. It is committed to pushing the boundaries of knowledge, uncovering new insights about the natural and cultural worlds and strengthening our connection to them and one another." National Geographic Learning is able to leverage that partnership and bring those discoveries and cultural insights into the classroom to engage and inspire students.
Educational institutions Cambridge University and Oxford University products are supported by well-established, large-scale research practices and partnerships with school personnel, distributors and other global publishers. Continuous cycles of research and data gathering have allowed these large-scale publishers to create new products and innovate existing delivery methodologies to meet the needs of their consumers. For example, Cambridge University Press and Assessment partners with Jesuit Worldwide Learning (JWL), which was established in 2010 to provide tertiary education to refugees and those on the margins of society. This partnership with Cambridge University Press and Assessment provides JWL's community of learners access to the adaptive online assessment tool Linguaskill and the Cambridge English Placement Test (CEPT), supporting the organization's mission to supply access to English language education to refugees and marginalized learners.
Oxford University Press recently partnered with the British Peruvian Cultural Association, Británico to create a bespoke Navigate platform, Navigate Británico, to support the changing requirements of Británico's 65,000 students in the wake of the pandemic. At the start of the pandemic, the need to better support Británico's teachers and learners led to the collaborative development of Navigate Británico, which is a virtual English learning and teaching platform. Over time, the platform continued to evolve, increasing access to learning resources and improving accessibility on a range of devices. The partnership between Oxford University Press and Británico provides opportunities to continue innovating the new platform and to develop long-term strategies for consistency in effective learning methodologies across virtual, in-person and blended classrooms.
Another example of utilizing collaborative partnerships to identify and meet needs of consumers is the new partnership between Talent Beyond Boundaries and Pearson English Language Learning, which is offering free English language tests to refugees to help them resume careers in new countries. This partnership launched May 10, in response to Russia's invasion of Ukraine and the Taliban takeover in Afghanistan. These conflicts highlight the need for refugee assistance programs; supplying access to free English language tests provides opportunities for a faster transition to humanitarian resettlement.
From products that are meant for long-term use to minimally viable products meant to meet short-term needs, there are many exciting resources for ELT product consumers that create opportunities for effective learning in any capacity.
Below is a table that includes the five largest global ELT publishers, areas of specialty, ELT categorical offerings, and highlights of what is new for that publisher.
Global Reach Reflects Large Scale of Operations
"Native speakers aren't the default; we don't own it," Roehr said. "This is a tool for the world to use – just like science, just like math."
While the physical locations of publishing headquarters vary, each of these large-scale ELT publishers have offices and salespeople on the ground all over the world. Typical marketing and research practices include school visits, collaboration with smaller publishers, and partnerships with business and government organizations.
Cambridge University Press and Assessment has more than 25 offices, including its U.K. hub as well as offices in Spain, Italy, France, Dubai, China, India, Singapore, Mexico, Brazil and Argentina. Serving this diverse population of students and educators brings unique challenges. For example, students in India have needs that differ from those in China or other global locations. While students in India complete much of their digital learning on cell phones rather than laptops, educators in China prefer paper-based testing, eschewing digital testing options.
"India is a big market for us," Cawley said. "Many of our students don't have laptops or access, but everyone has a mobile phone."
This phenomenon sparked interest in mobile learning that will be pursued in the coming years. "When we think about assessments, we need to think about how it impacts the students," Cawley said. There are many challenges with the idea of testing on a mobile phone, but research may provide answers.
The National Geographic Learning headquarters office is in Boston, but there are other offices in the U.S., as well as in Singapore and in the U.K. There are also sales offices all over the world. National Geographic Learning is the publisher's branch of Cengage Learning, and is solely dedicated to ELT. In 2011, Cengage Learning completed its acquisition of National Geographic Society's school publishing unit, creating the new brand, National Geographic Learning, which is dedicated to the English Language Learning business. Through the merger, Cengage Learning expanded rights access to the work of the explorers and photographers at the National Geographic Society, providing a powerful tool for the ELT division, which focuses on cultural inclusivity and global citizenship.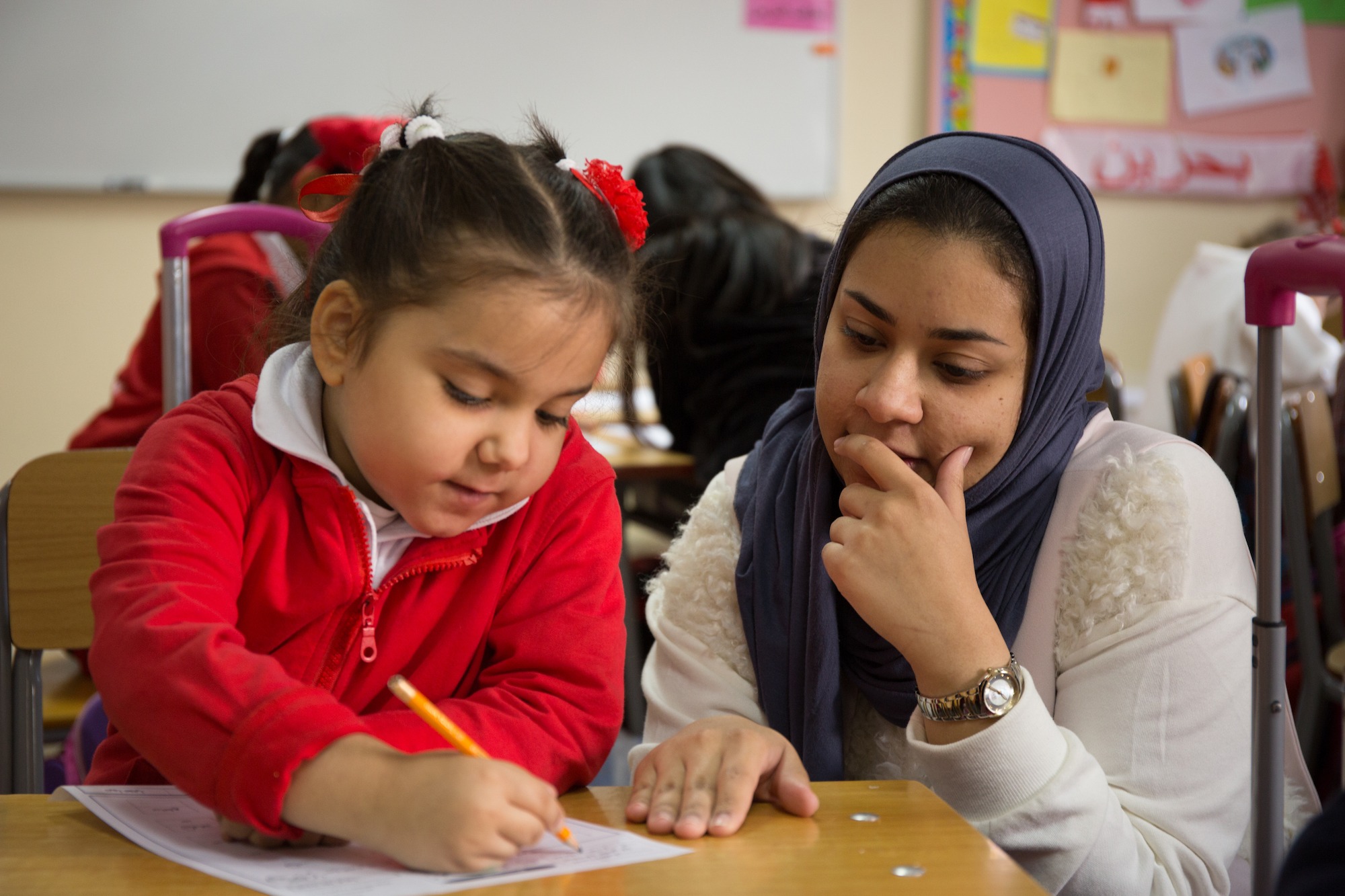 "It was pivotal," Roehr said, "We had always thought of ourselves as innovators, as leaders, not in the largest market share, but in pedagogy and innovation."
When explaining the revised educational focus that arose from the merger, Roehr referenced the Simon Sinek TEDTalk in which he uses the creation of the iPhone to describe the important shift in the mindset of innovators, who began to focus on why, rather than what.
"We want students to become leaders, to become caretakers of the planet," Roehr said. "For all ELT publishers, people were so certain that if you were going to teach English, you had to teach about the culture." For example, cultural education might include information about the queen or Hollywood when teaching British or American English. Shifting that mindset to why rather than what impacted the content and delivery of English language materials, globalizing language learning products to better suit the needs of a diverse audience.
"Native speakers aren't the default; we don't own it," Roehr said. "This is a tool for the world to use – just like science, just like math."
Access to National Geographic Society's high impact photography, storytelling and other content provides tools to teach the English language in ways that celebrate global citizenship and diverse cultures rather than focusing on so-called native speaker individual cultures.
Oxford University Press has three publishing branches: Academic, education and ELT. The academic branch includes journals and scholarly articles, and the education branch includes curriculum publishing. The ELT branch includes English language learning curriculum and professional development for teachers. The ELT division headquarters is in the U.K., and there are larger branch offices in Spain, Argentina, Brazil, Mexico, Istanbul and Tokyo. Additionally, there are representative offices in many other markets. In Europe, Spain is one of the biggest markets.
"We are also strong in Italy, Poland, and in Latin America, in Argentina, Brazil, and Mexico … in Asia in South Korea and Vietnam," Oxford University Press Product Strategy Director Stephen Fahey said.
The Pearson Education headquarters is in London, but Pearson English Language Learning also has a vast global reach, with customers in nearly 200 countries. The publisher offers digital content, assessments, qualifications and data. "Our scope is much more than publishing. We cover all components of language learning including courseware, assessment and online self-study," said Ebrahim Matthews, senior vice president, product, English Language Learning.
Pandemic Accelerates Online Offerings
"That was very new to us as a business," Cawley said, describing the shift to online assessments and remote proctoring. "We learned a lot about that over the past two years."
When the pandemic hit, Cambridge University Press and Assessment, like other publishers, worked quickly to adjust products and accessibility to meet the new needs of students and educational professionals. In 2021, Cambridge University Press combined press and assessment publications, becoming Cambridge University Press and Assessment and expanding digital assessment tools, including remote proctoring of assessments and better alignment of the learning and assessment tools.
One big change to the publisher's assessment practices that resulted from school closures was the shift to online test delivery and the use of remote proctoring. "That was very new to us as a business, Cawley said. "We learned a lot about that over the past two years."
Additionally, Cambridge University Press and Assessment expanded other online offerings, providing digital textbooks, guides and services for teachers and learners.
National Geographic Learning initially scrambled, according Roehr, to ensure all textbooks and teacher materials were e-books so they were accessible to educators and students. National Geographic Learning e-books can be viewed on Mac, Window, IOS and Android, and students can access video and audio, search keywords and phrases, utilize functional tables of content and highlight text and take notes. The publisher also created and offered an array of professional development webinars and distributable digitized documents.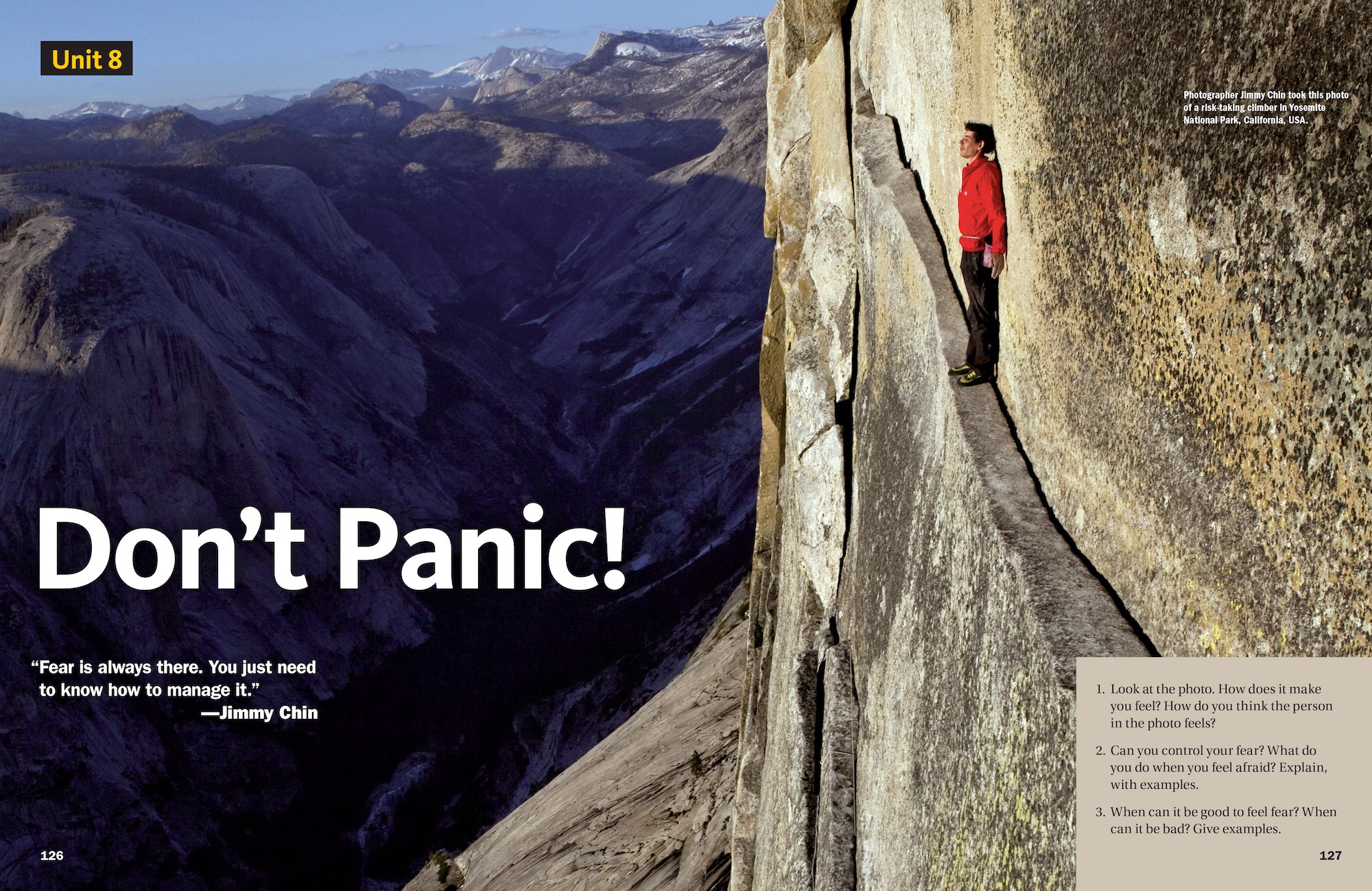 Similarly, Oxford University Press made a rapid transition to home learning for most markets at the start of the pandemic. "We already had a reasonable digital offer, but it wasn't as easily accessible as it needed to be," Fahey said. A lot of materials were digitized in PDF and eBook formats and quickly made available to schools and teachers.
Even though many Oxford University Press products were already available online, students lost access codes, and educators needed quick assistance. "For about 3-6 months we were reactive, but we responded well and pretty quickly," Fahey said.
Because Pearson English Language Learning already offered many digital products and services, the publishing team felt prepared when the pandemic hit.
"From the outset of the pandemic, we ensured that all our best-selling titles could be taught in a purely online environment," Matthews said.
"For about 3-6 months we were reactive, but we responded well and pretty quickly," Fahey said, referring to reactions to the pandemic.
Already a leader in assessment creation and services, Pearson English Language Learning also expanded digitized testing options. "Pearson has also been at the forefront of remote proctored tests," Matthews said. "For instance, last year we launched PTE Academic online, as a new option for customers to our existing PTE Academic test taken in test centers." Additionally, PTE online may be taken at home or in the office. Students who need to show proof of English proficiency for university acceptance may use this service.
Large Publishers Defined by Different Products and Approaches
Cambridge University Press and Assessment offers a wide variety of ELT resources, including teaching and learning materials for English language learners, English language assessment exams and qualifications for learners and teachers of English, educational resources for schools, the Cambridge Assessment International Education programs for 5-19 year old students, Oxford, Cambridge, and RSA Examinations and vocational qualifications in the U.K. and university-level research and teaching materials.
National Geographic Learning offers ELT products to students from pre-primary to adult learners. ELT content focuses primarily on general language, but there are also some business English courses and test preparation materials. The National Geographic Learning ELT curriculum covers a wide variety of topics, from basic topics such as food, transportation and core vocabulary to more complex topics in upper levels, like understanding ethics. The goal is to provide content that captures the student's interest and helps them engage and persist.
Oxford University Press has traditionally been a core courseware provider, Fahey said. Within the last five years, the publisher has also launched assessments, dipping into the testing industry. ELT offerings are primarily general English for primary, secondary and adult learners, but the publisher does have some smaller niche products in business ELT. The "English File" series is the publisher's biggest seller. The product line offers interactive exercises, useful downloads, games and weblinks. The product is used for grammar, vocabulary and pronunciation practice, as well as listening and reading.
Like National Geographic Learning, the Pearson English Language Learning goal is for students to learn English in ways that reflect their own communities and individual needs. "Our Global Scale of English is at the core of all our products. Its purpose is to set each learner the right level of challenge, giving them more confidence at every step of their journey and allowing them to fast track their progress," Matthews said. "Our mission is to give our learners the skills, knowledge and confidence they need to achieve that breakthrough moment. The moment when their words flow with ease, and they can truly be themselves in English."
Pearson English Language Learning content covers all areas of ELT, with curriculum in general English for K-12 students and adult learners, as well as business English, a vast array of assessments, professional development for educators and dictionaries and readers.
Products Designed Through Research and Needs of Customers
"For me, it's really important that our company builds long-term relationships with teachers and administrators," Roehr said. "We hear what their issues are and their challenges, and we feed those into our plans to make materials to solve those problems and meet needs that evolve over time."
These large-scale, global ELT publishers develop and sell products through a variety of relationships with educational organizations, businesses, nonprofit organizations, research organizations and governments. Each publisher describes these partnerships as integral for product feedback and recognition of developing issues that highlight needs to new or revised products and services.
Cambridge University provides the foundation for the strong reputation of Cambridge University Press and Assessment products, which are developed based on in-depth research and strong global partnerships. Research is the primary driver for the systematic assessment of products and continued analysis of stakeholder needs.
National Geographic Learning has sales representatives who travel, selling the products and training teachers to use the company materials and services. The publisher also partners with distributors, social media and catalogs developers. Business development teams also connect with governments all over the world. "For me, it's really important that our company builds long-term relationships with teachers and administrators," Roehr said. "We hear what their issues are and their challenges, and we feed those into our plans to make materials to solve those problems and meet needs that evolve over time." National Geographic Learning recently completed interviews with thousands of teachers and administrators to learn about what they need and to define digital offerings that would effectively meet those needs.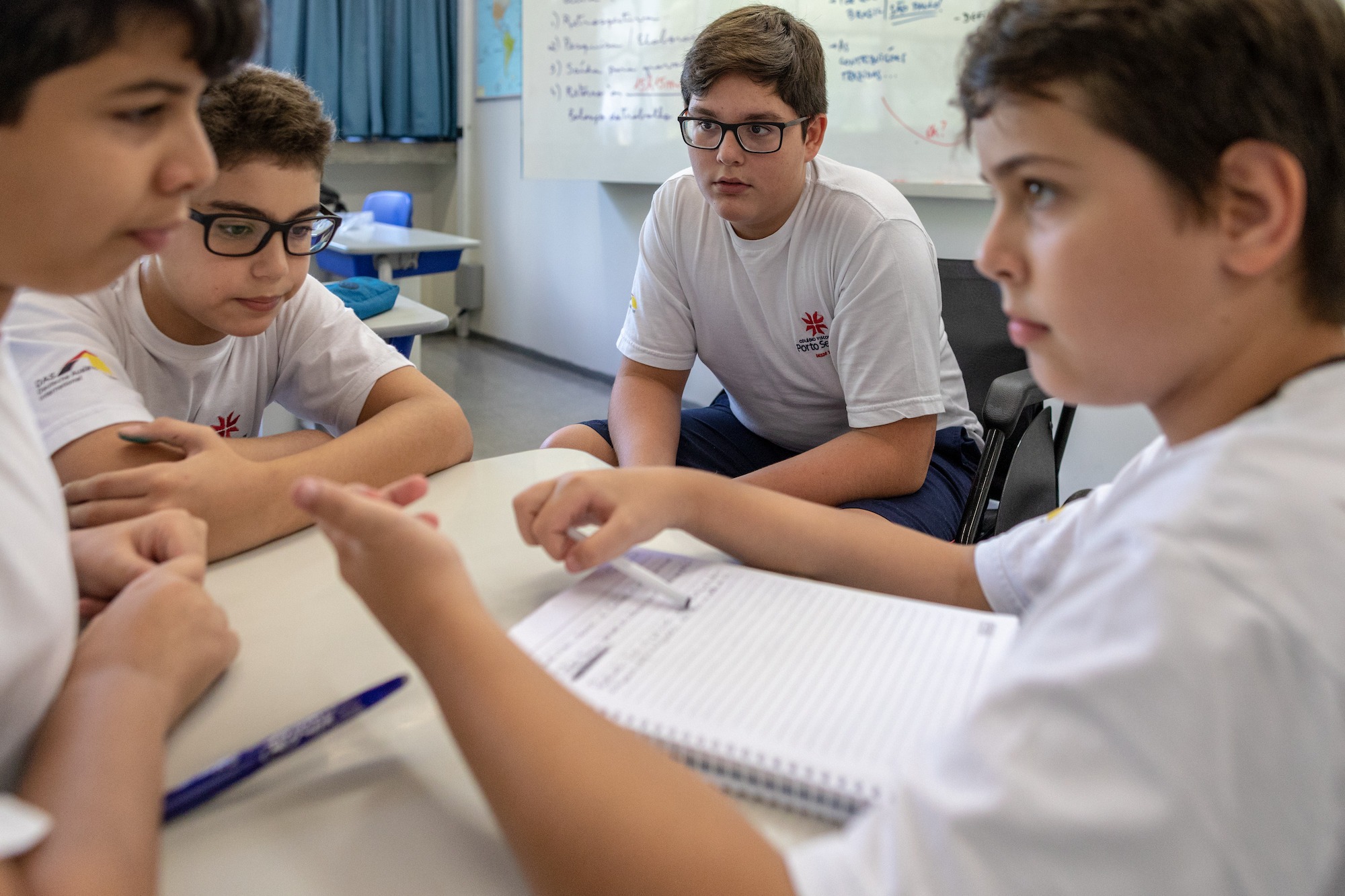 In addition to collaborating with educational partners, National Geographic Learning also collaborates with governments such as those in Egypt and China to create materials that support the implementation of their national curriculums.
"You do the research, listen and figure out what their problems are," Roehr said, referencing National Geographic Learning partnerships. "Then, it's the publisher's job to figure out the solutions, and then think about what they are going to need two years from now."
You do the research, listen and figure out what their problems are," Roehr said, referencing National Geographic Learning partnerships. "Then, it's the publisher's job to figure out the solutions, and then think about what they are going to need two years from now."
Roehr gave an example of this type of research in her description of the initial research for "Our World," National Geographic Learning's first primary series, which was launched when classroom presentation tools (CPTs) were still a new concept. "At that time, they were just another way to display the book, which is handy, but it was a missed opportunity to use the medium to engage the students more effectively," she said. "So, we created additional whole-class ways of presenting and practicing the lessons in addition to the student books."
The initial product changes were a good start, but word soon arrived that students in some classes needed additional support for grammar, so expanded grammar charts and whole-class games were also added to CPTs.
"In neither example did teachers tell us how to solve the problem, but during the development process they helped us refine the solutions," Roehr said. "The more closely we listen to these partners, the more relevant, meaningful and effective our materials can be."
Oxford University Press, too, bases product creation trends on research, with strong university backing, as well as strong relationships with global stakeholders. The publisher has a team of product managers who are usually in the field, meeting with teachers to see what works or doesn't work, as well as learning about competitor offerings.
"We have all sorts of research tools and a user experience team," Fahey said.
For the past few years, product managers have not been able to travel, and so other avenues of partnership have been explored. The pandemic accelerated the Oxford University Press social media presence. "We've got our own platforms, such as online conferences, but we also need to go where the teachers are," Fahey said. It was found that teachers were on social media, asking about Oxford products, and so a social media team now goes where people want to talk about Oxford's platforms.
Marketing and sales strategies at Pearson English Language Learning revolve around partnerships with educators and administrators at educational organizations, as well as corporate and government agencies.
"Our learners, our teachers and schools and corporate and government customers are at the heart of our marketing strategies," Matthews said. "We continuously invest in listening to these communities, and this allows us to build sales tool kits and campaigns based on real insights and real needs."
Additionally, Pearson English Language Learning partners with Disney and BBC Studios to produce engaging, quality content for English language learners, providing access to familiar characters and storylines as well as motivating materials that explore current events and global themes.
Expected Trends
Many products and services developed during the pandemic highlighted new, innovative techniques for content, instruction and assessment delivery, as well as professional development support for educators that will continue to evolve in the coming years.
Cambridge University Press and Assessment will continue expanding and updating digital offerings, particularly in delivery methodologies of assessments. Use of remote proctoring and AI technology will continue to expand as more traditional exams are delivered in an online format.
As schools continue to reopen, National Geographic Learning continues to provide a variety of products for both in-person and online instruction. "We want to find ways to be useful to teachers and students," Roehr said. "Technology can help in lots of ways; you can embed media, get feedback right away and real-time data." She also points out potential challenges with technology, reiterating the value that also exists in print products and in-person instruction.
National Geographic Learning will continue providing content to support continued hybrid learning. The publisher already offers a great deal of online content, including TEDTalks (partnership), live lessons, digital PDF lessons, digital professional development materials and digital assessments. These online offerings will continue to grow.
Roehr also says she hears publishers discussing the increasing importance of critical thinking and social-emotional learning. "For me, it's about finding important content they can actually apply", she added. "One new focus for National Geographic Learning is information and digital literacy to ensure students are equipped to navigate the flood of information from digital channels."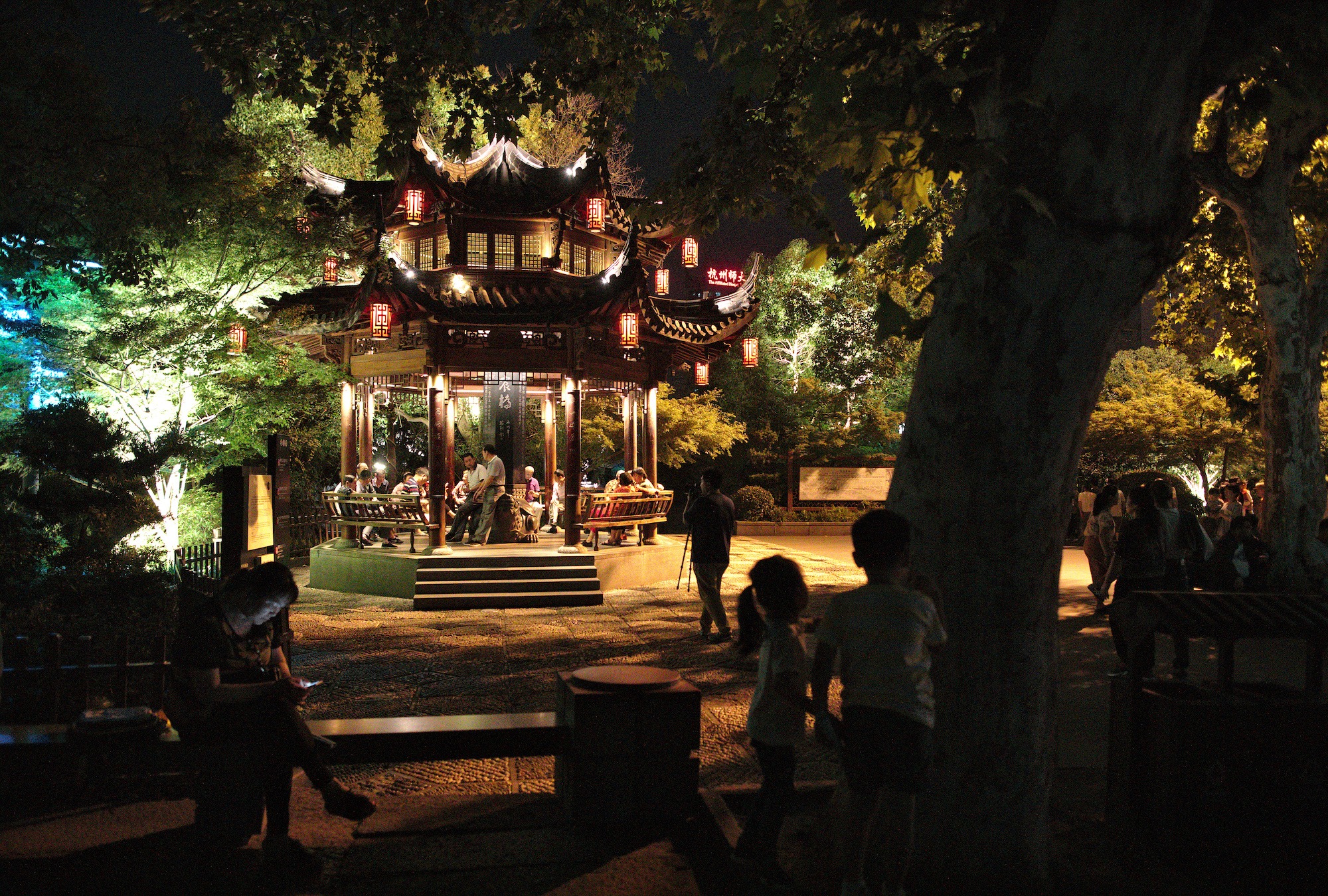 Oxford University Press will continue expanding digital offerings in the coming years, as well. Teachers, parents and students are still looking for hybrid products, Fahey said, which will continue to drive digitized content and resources for teachers and learners.
Fahey gave the example of the Private Language schools model, which, during the pandemic, retained brick and mortar schools but added an online model. This new model created access to more students, and the flexibility of the online model was well-received by students. "It's an opportunity for them," he said, referencing the opportunity for Private Language schools to access more students with the addition of online or hybrid models.
While the creation of the Oxford English Hub, a single space for all English Language Teaching digital content, began during the pandemic, the popularity of the space has inspired its continued growth, with digital course materials and resources, interactive learning tools, lesson planning, automatic marketing and progress tracking tools and integrated professional development. Fahey also expects to see targeted products that are more digitized and an increase in online assessments. "In the future we'll look into remote proctoring," he added.
Oxford University Press, National Geographic Learning and Pearson English Language Learning also referenced the identified need of social emotional learning support for students and teachers, describing an increase in SEL content that will be embedded in curriculum, with digital support for students and educators.
Pearson English Language Learning will continue expanding already extensive digital offerings in the coming years to meet the needs of students and educators, and they plan to continue innovating offerings as consumers become increasingly savvy and purposeful in their choices of educational content and resources.
"Much learning is now taking place online, and materials need to go beyond a digital representation of the book," Matthew said. "The level of interactivity and corresponding engagement is increasing; new EdTech companies are often at the forefront of these changes."
One of the exciting new additions to Pearson English Language Learning's diverse digital product line is the fresh acquisition of Mondly, announced Apr. 29. "Mondly is one of the world's leading online language learning players, offering consumers high-quality learning in English and 40 other languages via its app, website, virtual reality and augmented reality products," Matthews said. "Mondly delivers language courses for both professional and personal learning in a combination of more than 1,300 language pairs and is consistently ranked as one of the highest-rated educational language apps in the app store."
Matthews also reiterated that many institutions continue to favor a strong online element in their classes, even as many schools have re-opened for in-person instruction. This practice is especially prevalent in young adult and adult markets. In response, Pearson English Language Learning developed "Teaching for Impact," which is a three-series program to support teacher confidence in the hybrid and virtual classroom. The product is "helping teachers connect with their learners and choose the right resources for a digital learning experience," he said.
As the demand for digitization of products has increased, a concurrent need for assessment and evidence of learning arose. Pearson has taken advantage of advancements in AI and extended reality to provide learning opportunities for students that go beyond the classroom. The goal is to align learning with how students spend their time outside the classroom and to provide opportunities for a more interactive and personalized experience. "We can expect new immersive learning experiences powered by augmented reality and virtual reality technologies, as well as content and multimedia that have been completely or partially generated by AI," Matthews said.
Despite the challenges of the past few years, ELT publishing leaders have met the demands of a fast-evolving industry, providing products and services that continue to effectively serve students and teachers as they navigate an increasingly digital environment while maintaining the quality of content expected from the well-established large-scale publishing industry. The future looks bright with possibility.