She's a mom of two and a teacher of many! BridgeTEFL grad, Melissa Edmons, found a TEFL lifestyle fit for her and her family. After teaching English in Taiwan, Melissa now has a flexible work schedule teaching English online with the English tutoring platform PalFish. From TEFL certification to teaching practices, Melissa has the advice for you as you navigate your TEFL career.
Melissa, could you share a little about your background?
I am from a low-income family in New Jersey. I finished school with a good GPA and went to college on scholarships and FAFSA. I decided I wanted to study abroad and learn Chinese in Taiwan right after graduating from community college. I moved to Taiwan, and after about a year here, I decided I wanted to stay. To teach EFL in Taiwan you need to have a bachelor's degree or an associate's degree plus a TEFL certification. I already had an associate's degree, so I signed up for BridgeTEFL and got my online TEFL certification.
How did you get started teaching English?
I've always enjoyed teaching. When I was in high school I would always be the one helping my classmates to understand topics that they were having trouble with. So, teaching kind of felt right.
I took to teaching like a fish takes to water – I did as much research as I could online, learning additional information about different ways to teach, and I took my TEFL certification with Bridge.
You first took your certification course with us 10 years ago! Now you're taking our Specialized Certificate in Teaching Young Learners. How has Bridge certification helped your teaching?
I learned a lot about different teaching theories through my certification. Every topic that was talked about in the unit spiked my curiosity to go and learn more. So, before taking tests or writing essays for the class, I would go to research more on the subject. The BridgeTEFL certificate course opened my eyes to new methods and made me an overall better teacher.
Could you tell us about your current job? How does your EFL career fit your lifestyle?
I have currently made the switch to working online. I now work for PalFish, and my students are generally 3 to 14-year-old Chinese children. I teach about 17 hours a week regularly, and when I can, I add extra hours on the weekends. PalFish offers a very flexible schedule, and you can change your hours as long as classes are not booked right away. If classes are booked you can change them with 3 weeks' notice. (If you want to work for PalFish, you can use my referral link to apply).
We are planning to move back to the U.S., but I would like to continue to teach EFL. Also, I am now a mom of two young kids, and my husband works a rotating shift. There is no way I could get a brick-and-mortar job because my schedule is not stable if I have to leave home. By teaching online, I can make my hours and still be able to care for my kids.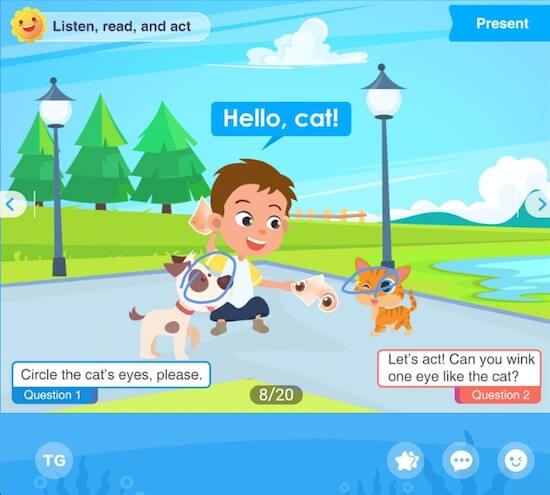 If you're interested in teaching English online, like Melissa, check out Bridge's newly updated Specialized Certificate in Teaching English Online – now with a virtual practicum!
How does teaching English online compare to teaching in-person?
When it comes to teaching English online it's a very new experience. When you are in person you have the child's full attention, but when you are online in a little video screen, sometimes you need to be a bit more theatrical to hold the child's attention. You also need to learn how to use TPR (Total Physical Response) very well.
In your opinion, what are some positives about teaching English online and what are some difficulties?
Sometimes the teaching platform can be a little difficult to learn and may have its ups and downs. Also, as I said above, you have to learn how to teach through a video screen – you have to learn how to hold a child's attention through a video screen. You also have to learn how to get close to the camera so they can see your mouth move in order to learn proper pronunciation.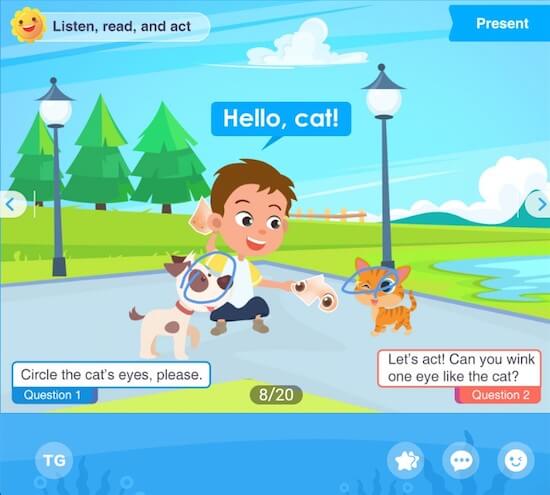 What has it been like to teach in Taiwan? Can you share a memorable experience from your TEFL career in Taiwan?
Teaching in Taiwan has been overall good. I made lots of good friends including students that I still talk to now even though they are full grown. Some of the most memorable things are probably teaching the kids how to put on an English play and them doing a show for the parents. That's a big requirement for schools here.
What advice would you give to someone looking to teach English as a foreign language?
– Take a good course like BridgeTEFL.
– Do not assume that just because you are a native speaker you can teach the language. Many countries will hire native speakers just because they are native speakers. But you must learn how to teach grammar and teach phonics – it takes time, and it takes experience.
– While taking your TEFL course with Bridge, also consider watching YouTube videos of how other people do things. Know that there are many different techniques to try out. You also need to remember that you cannot teach one way for all students. You need to try a variety of methods to see which works with each student.
What are your next steps in your TEFL career?
Recently, I have been promoted to Official Mentor with Palfish. So, I am working on teaching new teachers how to use the Palfish platform. For now, that is my course – to work on training new teachers. This means that I also need to continue to learn. There is always new information to be learned. Don't get stuck in a rut, try new things.
Still have questions about teaching English online? Don't worry! We have all the answers you need in our guide to how to teach English online from home.