Nastassia, Finding Fulfillment as an English Teacher in Portugal
By Bridge
December 17, 2019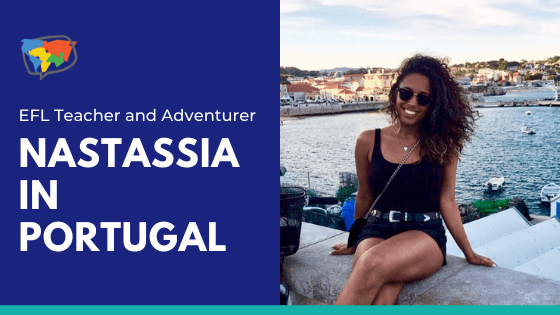 Nastassia, from New York, had always dreamed of living in Europe and after a visit to Portugal, she says, "it was love at first sight." Charmed by the country's culture, food, and weather, she know it was time to take the leap from her English teaching job in Florida, so she sold her car and bought a ticket to Portugal, where she now teaches.  
Can you tell us a bit about yourself? Where are you from originally and where are you teaching? 
Hello, my name is Nastassia Acevedo. I was born and raised in New York City, and my family heritage derives from the Island of Puerto Rico. I am 32 years old, and I currently reside and work in Lisbon, Portugal.
What is your educational/career background?
I hold a Master's degree in Education and have been teaching English to all demographics and proficiency levels for the past seven years. I have pupils from each corner of the globe. At present, I have visited over 18 countries and counting. Traveling has given me immeasurable value and happiness thus far.
From a young age, I perpetually had a passion for traveling and helping others. I dreamt of a reality where these two worlds could somehow collide — indulging myself into a new culture, while also assisting others in manifesting their dreams. Naturally, that passion for helping others transpired into teaching.
Teaching for me isn't just reciting grammar rules or performing mundane tasks in a classroom setting. Education enables me to explore uncharted territory with students beyond the pages of a coursebook. It allows me to gives insights and various perspectives concerning the evolving world. It sparks hope amongst the discouraged and frustrated. Within teaching, I cultivate social-emotional relationships to build rapport with my students. In every class, the students and I set sail past the surface of comprehension, and wield our imaginations through a meandering journey.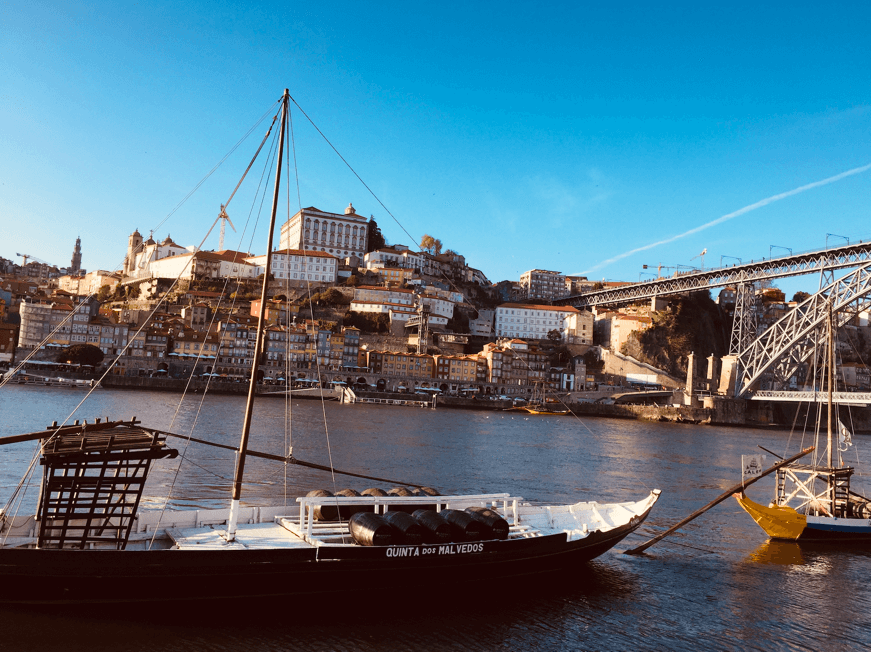 The waterfront in Porto  
You earned a TEFL certificate with Bridge. What made you decide to get TEFL certified, and why did you choose Bridge?
I graduated with my master's degree in 2015. Shortly after, I had an opportunity to teach in Miami, Florida. Eager to implement the methods I acquired at university, I immediately took the job offer. I worked in Florida for a mere six months before I realized that something was painfully missing.
Initially, I remember feeling fulfilled embarking on that path and being in a new city; nevertheless, that vision of living abroad was flooding my subconscious, and attaining that dream of traveling and teaching felt like a scattered notion that was slowly drifting away. I anxiously began contemplating if my vision was even feasible. Instantly, all of the self-doubt and insecurities rushed in: should I leave my comfort zone for the unknown? Where would I live or teach? Is this indeed worth it? That unknown was equally frightening yet thrilling. I knew it was now or nevermore. Plummeting into the unknown with little savings, and a childhood vision, I closed my eyes and leapt.
I knew that I needed additional training for teaching English; still, I was entirely lost on how to achieve that. At that time, I had to be realistic with my approach. I had little savings, the training had to be conducted remotely, and it must be efficient. So, I promptly started asking my fellow teachers if they have heard about Bridge TEFL; they all reassured me of their credible reputation. With thorough research, the comfort of my former colleagues, and the realistic essentials I needed, I began the online TEFL course. A couple of months later, I obtained my certificate.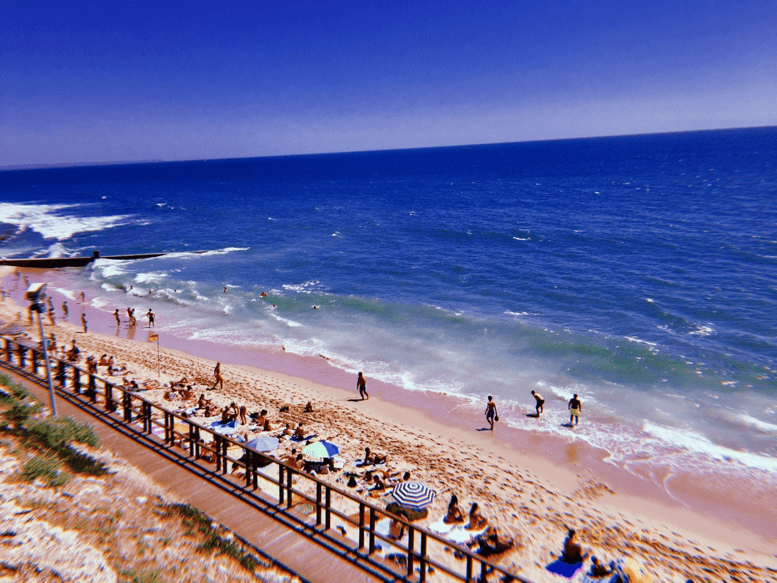 The beach near Natassia's apartment in Lisbon.
How did you choose to move to Portugal?
I started to research where I could live out my ultimate dream of living abroad. From a young age, I always visualized about living in Europe – the vast history, getting lost in an ancient castle, learning a different language. So, I contacted a dear friend that just so happened to have moved back to Portugal, and I set up a seven-day trip to visit, to see if my vision could be a reality.
Long story short, it was love at first sight, and I was utterly enamored with the Portuguese charm and lifestyle: the culture, the cuisine, the array of sunshine during the summer season. I knew it was an ideal place for me. I rushed back to New York, sold my car, and bought my ticket to Portugal. It was fate.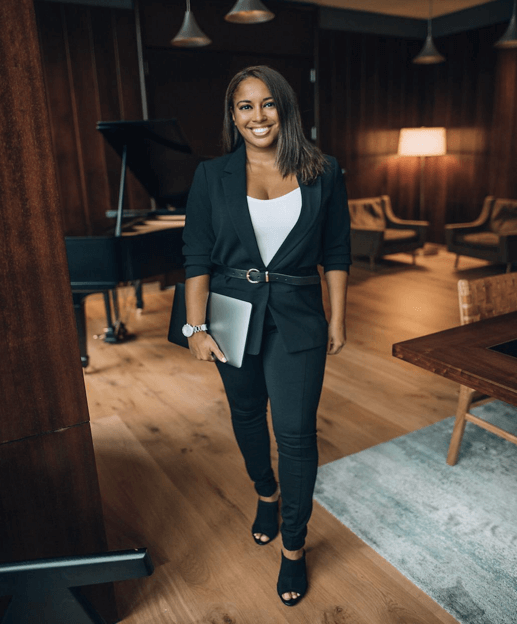 Can you tell us a bit more about the work you currently do?  
Within four years of my certificate, I have surpassed my expectations of living abroad and teaching. Those vexing thoughts that once congested my mind have vanished. Every day I feel fulfilled and driven to continue on this adventure.
Since obtaining my Bridge certificate, I have taught in a Portuguese school ranging from Pre-A1-B1.1 proficiency levels. Additionally, I work as an ambassador for Education First, where I get to travel throughout Portugal's secondary schools (high-schools), promoting the significance of learning English.
Browse TEFL jobs in Europe and beyond on the Bridge Job Board. 
You also started your own business, right?
Yes, recently, I started my own company, Xpertly, where I teach English online to students all around the world with all proficiency levels. Moreover, I am expanding my company and adding new teachers to my team in 2020. I believe it is imperative to continue to support others, especially teachers, to earn additional revenue in innovative manners.
How do you feel your TEFL certification helped prepare you for this?
In hindsight, I feel tremendously grateful that I had the strength and courage to follow my heart and cling to my goals. Without taking that first step of beginning the Bridge course, I wouldn't be where I am today. Bridge gave me the foundation to forge forward. Earning my certificate with BridgeTEFL was a pivotal moment in my quest for fulfillment; thank you.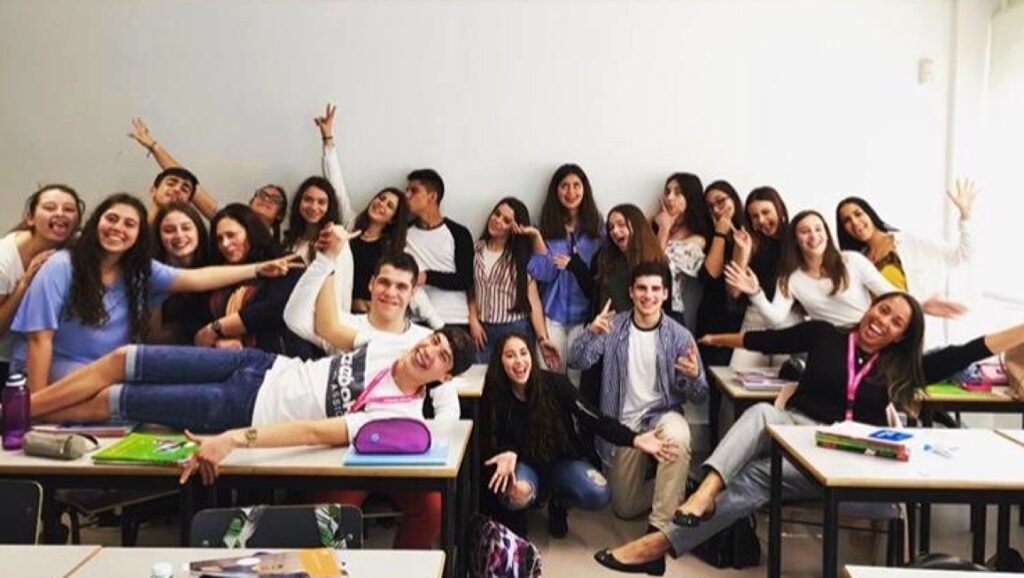 Natassia visiting a high school class in Lisbon.
What advice would you have for someone interested in living abroad and pursuing a career in language education? 
My sound and humble advice would be to manifest your dreams into reality. Don't let anyone dim your light and take the risk. Nowadays, numerous blogs and resources will help you attain your goals. Do your due diligence, research, and accumulate some savings. Or start remotely, begin teaching online to get your feet wet and obtain training. With any future teaching employment, you need proper documentation, such as a certificate or degree and of course, tangible experience.
Be consistent; you will be astonished by what you can achieve with a little hard work and a vision!