You want to begin your adventure teaching English abroad, but with all the various websites, blogs, and advice out there, you're not sure how to get started. Don't let information overload stall your plans! Follow this easy, step-by-step guide on how to teach English abroad to set your plans in motion.
What is teaching English abroad?
While teaching English abroad obviously entails delivering English classes while in a foreign country, the particulars of how to do this can vary greatly. Here are just some of the ways you can teach English abroad:
As you can see, there are many ways to go about teaching English abroad – the possibilities are endless!
Should you teach English abroad at a chain school or an independent school? Find out!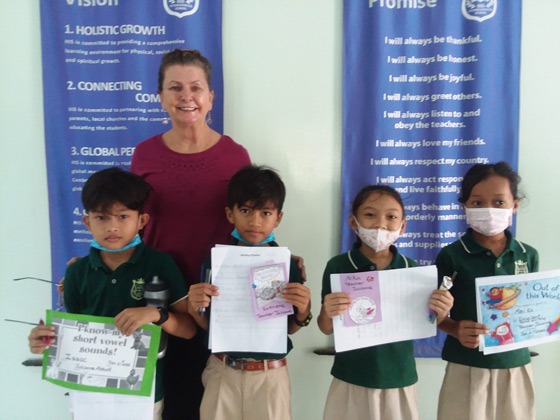 Why should I teach English abroad?
The benefits of teaching abroad are numerous! Here are a few of the reasons people often go abroad to teach English:
Explore other countries and get to know different cultures while getting paid! Teaching English is a great way to fund your travels.
Make connections with people all over the world. Whether it's forming ELT industry connections or making lifelong friendships, meeting people from around the globe is one of the main perks of going abroad.
Gain valuable skills that are transferrable across careers. While you'll obviously be gaining experience as an English teacher, you'll also hone communication and organizational skills and prove to potential employers that you're adaptable. You can translate these skills to other industries if you choose to switch careers.
The global English teaching job market is a fairly stable one. Whether you want to teach online or in-person while abroad, it's good to know that the English teaching industry has withstood the test of time and even survived a pandemic. There will always be a need for people to learn English and, therefore, a demand for English teachers.
Teaching English can be a good way to qualify for visas in order to live abroad. There are many government programs and schools that will sponsor teachers' visas to foreign countries.
You can learn another language. Going abroad to teach English also means that you can immerse yourself in another language to pick it up faster.
It's rewarding! Being able to help others use their English skills to move, get a new job, qualify for a raise, gain entrance to a university, and meet other goals is an experience like no other.
Does teaching English abroad pay well?
Most prospective teachers understandably want to know how much they can expect to make while teaching English abroad. The answer, however, depends on several factors, such as where you teach. For example, some regions, like the Middle East, tend to pay teachers a better salary. You'll also need to factor in the cost of living. If you teach in South America, for instance, you might make less money but the cost of living will also be significantly less.
Your qualifications also affect your salary. The more qualifications you have, the better pay you can expect. In other words, a teacher with advanced TEFL/TESOL certification and a lot of teaching experience will probably earn more than a newbie teacher just starting out.
Lastly, the type of TEFL/TESOL job you get is another factor. For instance, teachers who offer business English lessons or who work at universities tend to make more money than general English teachers.
Get a breakdown of TEFL/TESOL salaries by region.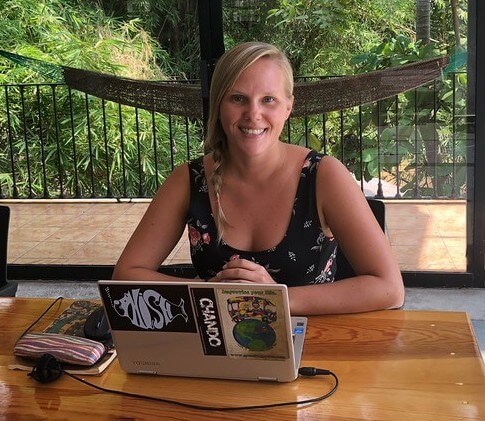 What qualifications do I need to teach English abroad?
Do I need to be TEFL certified to teach English abroad?
While the requirements to teach English abroad vary by region and job, at the very least, you should have TEFL certification of at least 120 hours. Nearly all English teaching jobs will require this. Even if you're planning on teaching English as a freelancer, prospective students will want to see that you have the necessary qualifications to teach, i.e., that you have a TEFL/TESOL certificate.
Take a deeper look at the requirements to teach English abroad.
Can I teach English abroad without a degree?
When it comes to how to teach English abroad, many jobs will require you to have a bachelor's degree, though it can often be in any subject. Others will ask that your degree is in something related to TEFL/TESOL, such as a degree in teaching, linguistics, or English. Some regions, like the Middle East, are very competitive and will even require a Master's in TESOL.
If you don't have a degree, it's still possible to find jobs that don't require one! For example, TEFL/TESOL-qualified teachers can teach in countries throughout Central and South America and in some countries in Europe. Usually, teachers without a degree need to have a strong command of English, a TEFL/TESOL certificate, and perhaps some experience (whether as part of a TEFL/TESOL course, volunteer work, or a teaching job).
Learn more about teaching English abroad without a degree.
Do I need teaching experience to teach English abroad?
Don't worry – you actually don't have to have experience to teach in most countries, such as many locations in Asia and Latin America. For people looking to teach in the very high-paid region of the Middle East, on the other hand, experience will usually be required. Many teachers with plans to teach in the Middle East simply begin their career in another region in order to gain the experience they need to get hired later in countries like the UAE or Qatar.
You can also easily gain TEFL/TESOL experience by volunteering or taking an English teaching practicum.
Can I teach English abroad as a non-native English speaker?
Absolutely! Plenty of people who speak a first language other than English are teaching successfully either at home or abroad. But it's important to be aware that employers will expect teachers to have an excellent command of English, including grammar and pronunciation, in order to qualify for jobs. Some schools may even have "native English speaker" requirements, but luckily, this outdated limitation is coming under scrutiny more and more as English is recognized as the world's lingua franca.
Hear from non-native English-speaking teachers working abroad.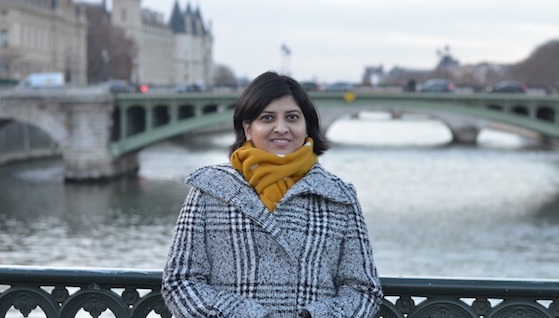 How do I start teaching English abroad?
Step 1: Take inventory of your qualifications.
As noted earlier, there's no one, single profile of an English teacher. It's possible to teach English regardless of your qualifications, age, or first language. You might be a recent college graduate, a professional who wants to switch careers, or a retiree. No matter your background, the first step to teaching abroad is taking stock of your qualifications and filling in any gaps.
Check out where to teach English when you retire.
TEFL/TESOL certification
If you're not yet TEFL/TESOL certified, start there. Take an accredited in-person or online TEFL course of 120 hours or more to learn the basic skills you need to effectively teach in the classroom. For example, the Bridge Master Certificate covers everything from lesson planning to classroom management skills and popular English teaching methods.
If you want to qualify for TEFL/TESOL jobs in competitive regions, such as the Middle East, you should consider higher-level certification such as the IDELTOnline™. This graduate-level certification can be used as a pathway to a Master's in TESOL at more than 1,600 universities.
If you're already TEFL certified, you can earn Specialized TEFL/TESOL Certification, such as in Teaching English Online, to stand out to employers or get qualified to teach a niche like business English. You can even continue your professional development with Micro-credential courses, which provide targeted training in specific areas like teaching TOEFL test prep or teaching English using videos.
Check out professional development opportunities for ESL teachers.
TEFL/TESOL experience
If you don't have previous teaching experience, consider taking a TEFL/TESOL practicum, volunteering, tutoring, or teaching English at a summer camp. Having experience can help you qualify for more jobs and set yourself apart from other applicants.
Step 2: Decide where you'd like to teach.
People sometimes wonder where there is a demand for English teachers. It's true that there is a big push for foreign teachers in Asia, for example, where the government in countries such as South Korea has made English instruction a national priority. However, in reality, the demand for EFL teachers is not limited to Asia. There is a desire and need for English language instruction in just about every country around the world.
That's great news for aspiring TEFL/TESOL teachers, who have plenty of options when it comes to choosing a destination. You can find openings in Europe, the Middle East, Africa, or Latin America. The decision of where to teach is more a matter of matching your interests, salary requirements, and qualifications to a particular country.
Here are the 10 best places to teach English abroad this year.
Asia
This is a popular region for new teachers, since salaries are good in countries like South Korea, Japan, and Taiwan, and the cost of living can be low. For example, in Japan, a qualified teacher can make around $2,000-$2,500 USD per month. In South Korea, a teacher might make $2,000 USD per month and have housing and airfare included in the teaching contract! Teaching experience is not usually required in this region, except sometimes in the major cities, though a university degree is almost always required.
Europe
Teaching in Europe may not be as lucrative as Asia due to the higher cost of living in many countries, but the culture and the travel opportunities make it an appealing destination for many teachers. Qualifications to teach here may be a bit stricter than in other regions, with a bachelor's degree usually required, and sometimes teaching experience as well. European nationals are favored for jobs in Western Europe; however, this citizenship limitation doesn't tend to extend to Central or Eastern Europe, making countries like the Czech Republic or Ukraine an option for non-European teachers.
Latin America
The cost of living is low in this region, and teachers with some knowledge of Spanish may choose to teach here to build on that or more easily communicate. This region also tends to have more flexible hiring requirements for teachers, meaning those without a four-year degree or teaching experience can often find positions here in countries such as Mexico, Costa Rica, Chile, or Peru.
The Middle East
This is probably the highest-paid TEFL/TESOL region, though it's not as popular a choice for teachers, especially new ones since requirements are also quite high. In the United Arab Emirates, for example, a teacher might make $3,000-$4,000 USD per month (tax-free), with housing and airfare provided. However, to qualify for positions in the Middle East, which are commonly at universities, you will likely need advanced TEFL/TESOL certification, a bachelor's or master's degree, and as much as three or four years of experience teaching English abroad.
For a basic overview of this information by country, check out this TEFL Jobs at a Glance Chart or download this free ebook: Where to Teach English Abroad.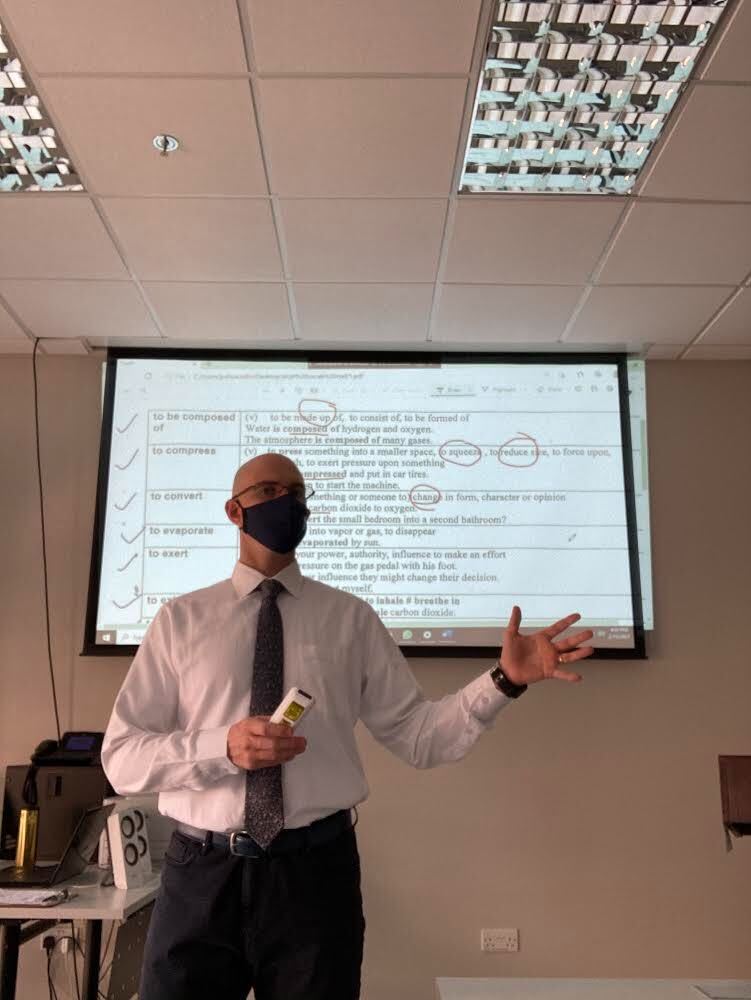 Step 3: Prepare your TEFL/TESOL resume and search for jobs in your location of interest.
This is the fun part when it comes to how to teach English abroad! Once you have gotten certified and determined where you want to teach, you are ready to apply for jobs. Polish your TEFL resume by highlighting your certification and specializations, as well as any teaching-related experience! When your resume is ready, you can search for open teaching positions worldwide using different job boards.
Want to get a job teaching English abroad? Here are the top 10 things employers look for in candidates.
Step 4: Interview with schools abroad and decide where to accept an offer.
Once you have applied for jobs, you'll need to get ready for interviews. How does this work for a job halfway across the world? Usually, the interview is done by video, such as through Skype. Remember, you'll need to be flexible about the interview time, since the school may be in an entirely different time zone!
Treat the video interview just as you would an in-person one, by dressing professionally and arriving on time, fully prepared.
Find out how to prepare for a TEFL/TESOL interview.
If the interview goes well, you'll likely be offered a teaching position, and the school will send you a written contract to review. Read it carefully before accepting the position, checking for things such as:
Salary (Is it as stated in the job ad or during the interview?)
Benefits (such as accommodations, visa assistance, airfare reimbursement, and language lessons)
Holidays
Monetary bonuses (sometimes offered for contract extensions)
Monetary penalties (such as for early termination of contract)
Restrictions on tutoring privately, outside of your job (if this is something you're interested in doing for extra money)
Be cautious about the contract but don't feel like you'll be absolutely locked in if you sign it. While not ideal, contracts can be broken if necessary, but it's always important to be aware of any financial penalties for doing so. It's also important to consider how an early termination of contract may be viewed by future employers.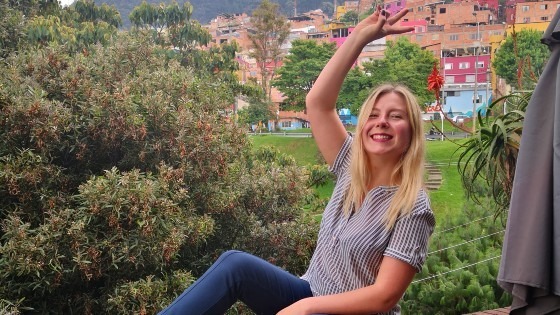 How do I teach English abroad as a digital nomad?
As mentioned earlier, another way to teach English abroad is as a digital nomad. This means that you'll teach English online while traveling and living abroad. This is an appealing option for those who want to travel, as you'll be location independent and only need a stable internet connection to conduct classes. You can either work online with a company or as a freelancer. If you choose to work with an online ESL company, the hiring process is similar to that of applying for a school abroad, with the exception that you might have to conduct a demo teaching video.
Keep in mind that some teachers choose to work both online and in-person. If this interests you, or if you're not yet sure whether you want to teach virtually or in person, you can take a course like the Comprehensive Certification Bundle, which qualifies you to teach both online and worldwide.
If you choose to go the freelancing route and start your own teaching business, rather than searching and applying for jobs, you'll want to spend your time finding online students. You'll also need to know the ins and outs of running a successful business, such as how to market yourself, scale your business, and handle operational challenges that come your way. You can earn Specialized Certification in Teaching English Online as a Freelancer to master these skills!
Find out more about teaching English online as a digital nomad.
Whether you choose to work at a school, own your own business, or offer classes virtually, teaching English abroad is a rewarding and life-changing experience. Once you decide what kind of job you want and where you want to teach, you can take the necessary steps to make your dream a reality and start your adventure abroad!