TEFL Step by Step Guide
By Bridge
February 8, 2015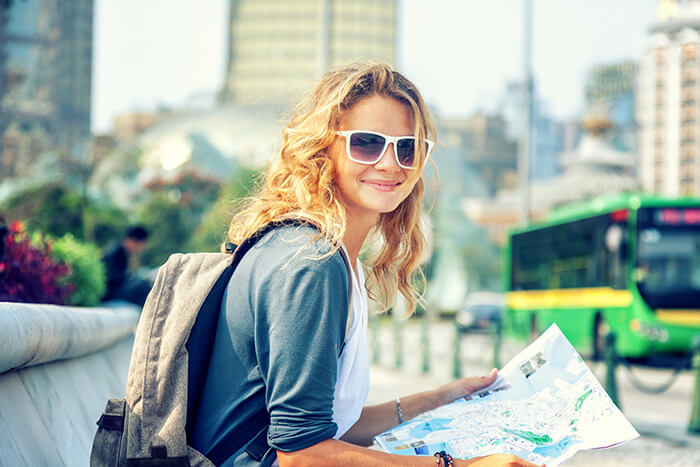 The process of getting TEFL certified and finding a job abroad.
Getting TEFL certified is just one step along the path to teaching English as a foreign language abroad. With Bridge, you have a partner that will be with you from start to finish. Contact our experienced Advisors with any questions you may have about any of the steps below and how we can help you get there!
Step 1: Choose Where You Want to Teach Abroad
Qualifications to teach English abroad vary greatly by region and country. It's important to know what employers will be looking for in your country of choice before deciding which type of TEFL certification course to take. Check out our Jobs at a Glance page for information on requirements around the world, as well as salaries, benefits, student types and more!
Step 2: Choose Your TEFL Course
Wherever you decide to teach, a quality TEFL certification of at least 100 hours is key to both finding a job and being prepared to teach. If you need a flexible schedule and want to work in a country that accepts online certifications, you can take the IDELT Online or a self-study online course through TEFLOnline from the comfort of your home. Otherwise, look at one of our classroom TEFL courses in locations around the world!
Step 3: Get TEFL Certified
Not only will earning a TEFL certification train you in the best practices in teaching English as a foreign language and thus make you a significantly more effective teacher, it will also make you more competitive when applying to jobs abroad. TEFL certification courses are often rigorous and intensive so be prepared to spend a lot of time and energy on them, but never forget that the opportunities they provide are well worth the effort!
Step 4: Look for TEFL Jobs Abroad
Many employers around the world post job openings for English teachers online. Look on websites like ESLCafe.com and TEFL.com for general international job boards. If you can't find postings in your desired country, you can find schools at ESLBase.com/schools/ and contact them directly to inquire about job openings. Graduates of BridgeTEFL™ courses get lifetime worldwide job placement assistance, so we'll help you significantly with this step!
Step 5: Research the English School
Not all English schools are created equal, so do your research. Ask to speak with current or past teachers. Look the school up online. Then read every word of your contract and ask questions about anything you don't understand. Teacher forums on sites like ESLCafe.com can also be great places for research.
Step 6: Ace the Job Interview
Interviews for TEFL positions can be held over the phone, on Skype or in-person. Regardless of how it's done, make sure to dress, speak and act very professionally. Be confident and well-spoken, and show an enthusiasm for teaching, not just traveling.
Step 7: Start Teaching
Congratulations, you've made it! You'll be teaching English abroad, funding your travels, learning new languages, enjoying different cultures, and having the time of your life in no time!