Bridge Education Group has joined forces with Lo-Fi Language Learning in a very special project designed to support English language professionals looking to shake things up by teaching English through hip-hop.
Lo-Fi Language Learning
Lo-Fi
is a startup founded by Miles Iton, a Fulbright scholar and EFL teacher who has been a spoken-word artist all his life. During his time in Taiwan at the National Cheng Kung University, Iton realized that most of the fellow expat artists he met taught English by day and worked on their artistic careers by night.
He also realized how global hip-hop culture has become and saw an opportunity to create a space where this music could be used as a learning tool for teachers and students alike. One thesis project later, Iton founded Lo-Fi Language learning.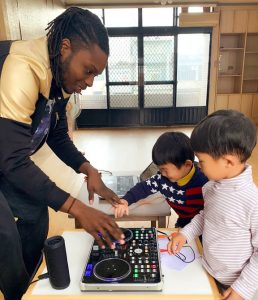 The organization is looking to rethink the landscapes of both classroom English learning and the hip-hop scene outside of the United States. Iton wants fellow emcees, songwriters, and DJs to use their skill sets in a unique manner.
Working Together to Support Teachers
When Lo-Fi reached out to Bridge looking for an accredited TEFL/TESOL certification to help teachers develop their instructional skills for this purpose, the relationship brought benefits to both organizations.
By joining forces with Lo-Fi, Bridge expands its reach and supports English language educators by providing high-quality training and certification. Lo-Fi benefits by complementing their unique program in teaching EFL through hip-hop, called Arts 'n EFL, with the
Bridge Master TEFL/TESOL Certificate
, which provides trainees with the foundations of English teaching methodology and an internationally-accepted certification.
Lo-Fi's innovative concept also fits well with Bridge's greater mission to empower global English language professionals.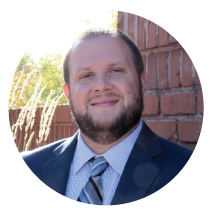 "Being one of the pioneers of online TEFL/TESOL certification, Bridge is always looking to push the ELT industry forward and find unique approaches and innovative ideas that improve how teachers interact with students. The idea of working with artists to engage English language students by fusing ELT techniques with one of the most popular music genres on the globe was immediately something we wanted to take part in."
- Andrew Johnson, Bridge's International Outreach Manager
Lo-Fi's Arts 'n EFL Program
The Arts'n EFL Training is a three-month online program focused on teaching English through hip-hop.
The students enrolled in Arts'n EFL program will follow a guided curriculum toward completing both the Master TEFL/TESOL certification course through Bridge and a twice-a-week virtual series of creative curriculum design workshops through Lo-Fi:
● Floetry Course: Teaches participants how to develop English as a Foreign Language curriculum and lesson plans.
● Freestyle Course: Tailors participants' musical or lyrical skills toward EFL curriculum design and classroom management.
There is an application process, and those selected will have access to the Arts 'n EFL program for free. According to Iton, the program is specifically designed for trainees representing underserved communities, as it erases the financial burdens that keep minority populations underrepresented in the field of education.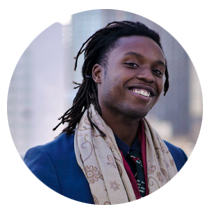 "I really want this program to illustrate just how powerful hip-hop and community arts has been to giving people job skills that they can use and carry on into their futures. I'd also just encourage every young kid out there with a SoundCloud account trying to pop off to think broader, be as creative as you are in your rhymes, and hit us up if you're looking for an opportunity."
- Miles Iton, Lo-Fi Founder
He also notes that through the hip-hop based lessons for EFL students across the world, the program aims for participants to deconstruct post-Colonial norms in EFL education and deconstruct the barriers facing minority educators.
The first cohort will complete the Arts 'n EFL program from February 1st through May 3rd of 2021.
The Bridge Master Certificate
Bridge's Master TEFL/TESOL Certificate Course will serve as an invaluable resource for Lo-Fi trainees in their journey towards becoming instructors through the Arts n' EFL program.
The course is composed of 13 modules as well as a grammar course and specialized endorsements in teaching young learners and Business English. Trainees learn English teaching methods and techniques, including phonology instruction, language acquisition theories, lesson planning, and classroom management.
In their quest to teach English through hip-hop, Lo-Fi instructors will benefit from completing the Master Certificate as they will be able to identify the key elements of English grammar as well as plan grammar lessons with non-traditional instructional strategies, such as games and music.
One of the main advantages of this course is that even though it offers independent study – meaning trainees can start at any time and work at their own pace within their three- months' access – each participant is also assigned a personal tutor, so all Lo-Fi trainees will be able to receive targeted feedback as they develop their teaching skills.
Upon completion of their Bridge course, Lo-Fi participants receive a
Bridge digital badge
and certification accredited by
ACCET
, a body recognized by the U.S. Department of Education, and by
Aqueduto
. They will also earn 12 Continuing Education Units (CEUs) and can request a recommendation from ACE CREDIT© for up to six university credits.
Empowering a Global Community
During these pandemic-marked times, in which online education is gaining so much ground, it's especially important to forge global collaborations.
Through this joint venture with Lo-Fi, Bridge continues to prepare English language professionals worldwide with the skills and credentials they need to develop the most effective lessons for their students. By furthering its mission to empower a global community of English teachers with accessible training, Bridge continues to pave the way for innovation and cooperation in the EFL industry.
---
Founded in 1986, Bridge is a world leader in language and education abroad. An international company with headquarters in Denver, Colorado, Bridge offers a wide spectrum of language-related products and services, including language training and immersion programs, teacher training and development courses, language testing, translation and interpretation services, and cross-cultural education abroad programs.