Bridge is currently hosting two Latin American fellows who are taking part in the
US State Department's Young Leaders of the Americas Initiative (YLAI).
By participating in this cross-border networking program, Bridge furthers its mission of creating a global community of quality English teachers through career development.
A Global Entrepreneurship Program
This program connects 280 mid-career professionals in the Americas with a host business or organization in the United States. Selected participants are emerging business or social entrepreneurs between the ages of 25 and 35. They will have access to mentorship, make connections, and receive coursework and training.
According to the US Department of State, the program aims to promote mutual understanding and support business connections between the USA and the Americas while empowering young entrepreneurs. This is the first time Bridge was invited to participate.
As part of their fellowship, the Young Leaders will work alongside Bridge for 16-24 hours a week. Although the program used to involve travel, it's taking place virtually this year due to Covid-19.
The Fellows
YLAI fellows are innovative emerging leaders who are working to promote economic growth and positive change in their workplaces, communities, and countries. Bridge has the privilege of hosting Raquel Sofía Castro Rodriguez from Costa Rica and Maria Josefina Castillo Cerutti from Argentina.
Raquel is the founder of
ILearn Center
, a business offering holistic English classes for kids and teenagers. That is, the lessons deliver not only a language component but also strive to make students think about the world.
During the fellowship, Raquel has learned about networking, securing finances, and marketing to transform her business. She plans to scale her business by opening a new branch in another city in Costa Rica. She also plans to expand the center's scholarship program, enabling her to offer free English language classes to those who can't afford them.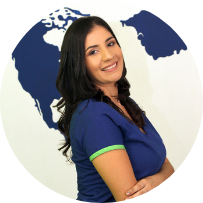 "I have learned a lot about marketing in general. I have been working on different projects that involve looking for EFL influencers, TESOL events,  teacher groups on social media, posts, and more. Also, working with such a great business has inspired me to appreciate the process of where I am now in my business, and also to continue working hard to make it grow."
From further south, YLAI Fellow Josefina currently works as the director and coordinator for
Argot Linguistic Solutions
, a company that offers language instruction, translation, interpretation, and cultural training in different languages.
She decided to take part in the fellowship to help her launch an initiative to position her company as the premier language service for both the public and private sectors in Argentina's provinces. During her time at Bridge, she has paid close attention to marketing strategies and resource distribution as they apply to an emerging enterprise. She has also contributed articles to 
BridgeUniverse
 about
becoming a freelance ESL teacher
, to inspire future teacherpreneurs.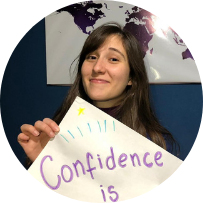 "At Bridge, I felt all the doors opened for me. Bridge is confident in what they do, they are very honest and open, and they help me see that I can accomplish things." 
Empowering a Community
As opportunities to engage in cross-cultural exchange arise, Bridge will continue to take part in similar initiatives to empower a global community of English language professionals. This virtual collaboration with Raquel and Josefina will add to their entrepreneurial skillset and prepare them for the future challenges of running ESL education centers.
As Josefina aptly summarizes her experience, "The YLAI program has taught me that there is something to learn in everything." 
Bridge supports the learning and advancement of English language teachers worldwide through participation in programs like YLAI. With the education sector experiencing so many changes on a global scale in the past year, it's more important than ever to promote mutual understanding and empower young entrepreneurs.
---
Founded in 1986, Bridge is a world leader in language and education abroad. An international company with headquarters in Denver, Colorado, Bridge offers a wide spectrum of language-related products and services, including language training and immersion programs, teacher training and development courses, language testing, translation and interpretation services, and cross-cultural education abroad programs.