10 Things I Wish I'd Known Before Becoming a Freelance English Teacher
By Krzl Light Nuñes
May 26, 2020
A short trip down memory lane takes me back to the moment I chose to stand on my own two feet teaching English online as a freelancer four years ago. At the time, I was still working my first stint in Chile, where I taught adult professionals at companies, both in a classroom setting and online. Over time, a handful of students asked me if I could give them classes as a private teacher, and I promptly accepted. Before I knew it, the number of private students skyrocketed! I decided to quit working with companies, and just like that, I had officially become a freelance English tutor.
If you're new to teaching, you'll want to get initial training and qualification with a TEFL certificate. You can explore our online TEFL courses to get started!
The best things about being a teacherpreneur
Before I tell you the lessons I've learned, let's talk about the benefits of going freelance. Being my own boss means being at the wheel of everything. I can set my own rates, choose the books I want to use, develop my teaching methods, and even arrange special classes to make learning more fun! For example, a student and I once decided to have the class over burgers and fries, and we used that opportunity to talk about food in English!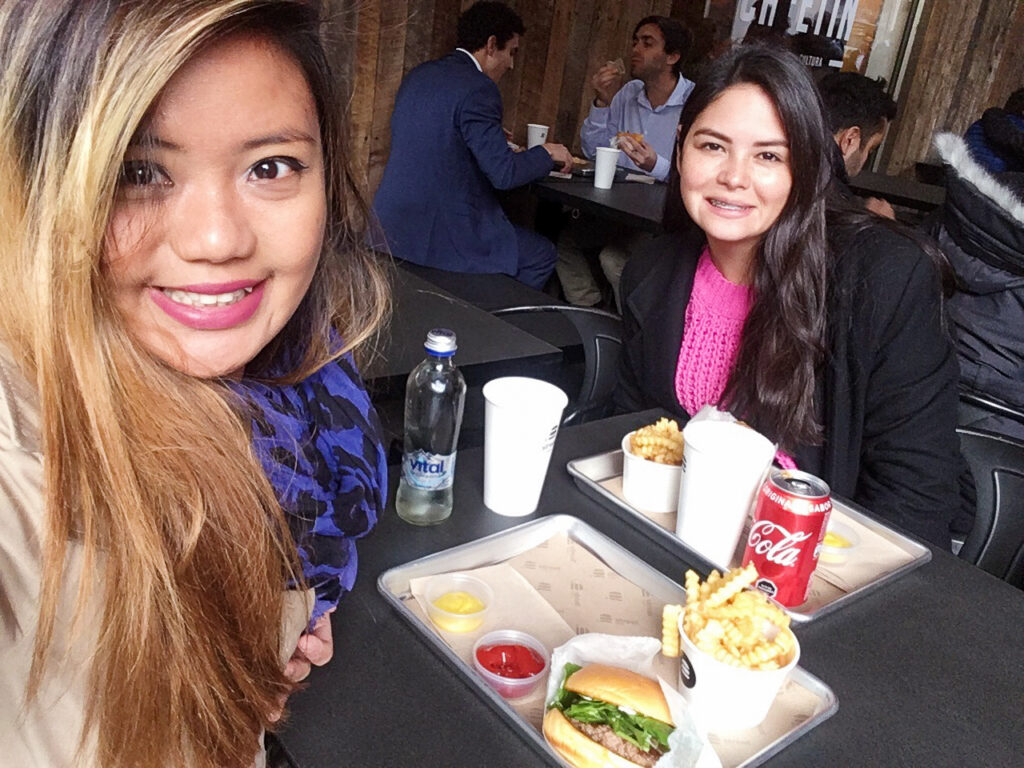 The challenges of being a teacherpreneur
Despite these perks, however, there are some difficult things that you have to master by yourself as an English teacher. For starters, you become your own support system; you solely obtain materials, handle matters, and troubleshoot if necessary! You also jump in on the business side – you have to find students, market your classes, and be in charge of financial transactions yourself.
Top things I wish I had done before becoming an independent ESL teacher
I have told myself many times, "I should have done this or that," as part of my self-learning experience. Wondering what those lessons I've learned are? I'm happy to share 10 things I wish I'd known to do before shifting from being an employee to being a freelance teacher on my own.
1. Get my own supply of English books for in-person students.
When you teach in-person classes with a language company or school, they usually provide their students with textbooks or supplementary reading materials and you with the teacher's manual, so your only job is to teach. On the other hand, as a freelancer, you have to take care of this logistical issue yourself. There are only a few English bookstores in Chile, where I live, so I had to scout for suppliers who sell the books I needed for my classes.
For online classes, there are plenty of websites where you can download or buy books and worksheets in PDF format. For instance, I've found many student textbooks on Scribd or Academia, and useful teacher resources from the National Geographic Life page.
2. Have exams and student assessment tools ready beforehand.
Like in the case of textbooks, all the different placement tests, quizzes, and progress reports you'll use with students are all in your hands. It can be more challenging than you think, especially if you've got many students of different levels.
I've learned to manage this by preparing these resources as I create a curriculum or study program for students. For instance, I outline my class curriculum on a spreadsheet on the workspace app Airtable and then put the exam papers next to it so they can be downloaded easily. For online classes, I've also made use of quiz makers like Canvas or ClassMarker. With these virtual tools, it's easier to create exams and assign them to students through email.
3. Choose a niche.
Offering services for special tutoring needs, like teaching kids or preparing for English proficiency/certification tests, lets you stand out and gives you a license to charge more. During the first few months as an independent teacher, I had to try to prove my edge in giving these special classes. For this, it's a big advantage to have a Specialized Certification under your belt to emphasize your skills in particular kinds of tutoring, such as Teaching English Online, Teaching English to Young Learners, or Teaching Business English.
Learn more about finding your niche for teaching English online.
4. Set a standard fee and preferred payment method.
As I run my own teaching business, it's crucial to maintain a steady and organized flow of income. I streamlined it this way:
Settle on a flat rate per hour for your in-person or online courses. Teachers usually charge a bit more for in-person classes that are taught onsite, to cover the travel time and transportation costs. (If you want, you can also offer special promotions or class packages.)
You can also increase your class rates as you gain years of teaching experience. However, don't raise it to a price that most students can't afford.
Next, decide on how you prefer to be paid. Should students pay you at the beginning of the month or every week? Do you have an established bank account for receiving wire transfers or a PayPal account? Straighten these details out with clients before starting a course.
5. Establish a cancellation policy.
It's indispensable for language institutes and online teaching companies to have a cancellation policy for students, and it should be for freelancers too. This is one of the biggest lessons I've learned. Aside from your lessons, students also pay for the time you spend preparing for and perhaps traveling to classes, so make sure to set clear cancellation policies. Decide on the cutoff time for students to cancel classes before they're charged, such as 24 hours in advance, 3 hours before, or whatever you prefer. Otherwise, you could end up losing lots of money and feeling frustrated.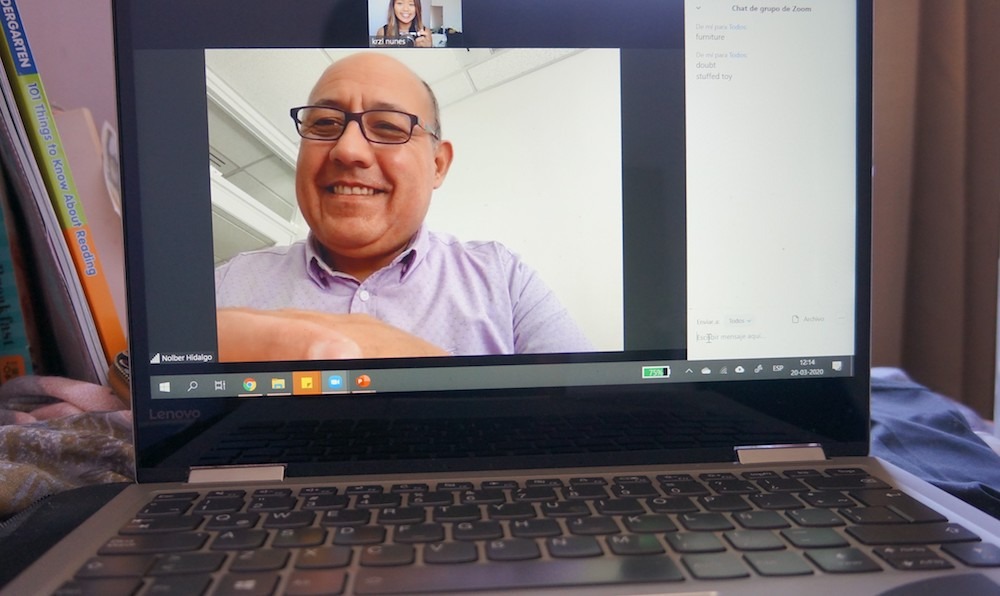 6. Have a business card and other marketing tools handy.
I've gotten new students primarily through word of mouth, referrals, or meeting people at social events. More often than not, these new acquaintances have asked for my business card, flyer, or website so they can contact me or learn more about my classes, so I've made sure not to be caught empty-handed!
Equip yourself with the essential business and marketing skills for becoming an independent tutor in Bridge's Specialized Certificate Course: Teaching English Online as a Freelancer.
7. Make notes about my students.
Aside from teaching, it's important to show that we're interested in our students' lives too, and that's why I always ask them, for instance, how their weekend was or how their job hunt is going. However, when you have a lot of learners, all their information can be easily jumbled or forgotten! It helps to keep track of students' details by writing them down after each class.
8. Take time for myself.
There have been days in the past when I taught freelance classes from 7 a.m. to 7 p.m., with only short breaks in between! Additionally, I used to accept some classes on weekends. However, working this much led to burnout. Lesson learned: Make sure to schedule time off and arrange space for self-care or practicing your hobbies. After all, one of the biggest benefits of going freelance is that you're calling the shots!
Get more tips on maintaining a work-life balance as an online English teacher.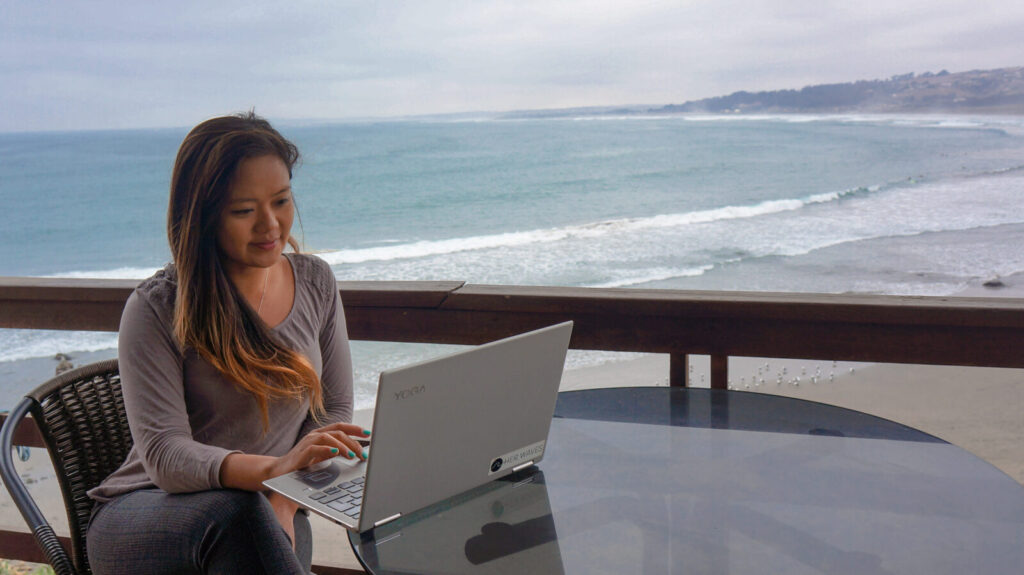 9. Plug into the online teacher community.
In the first months of going freelance, I wasn't active in making contacts online. As a result, the chances to expand my teaching business were quite limited. Then, I joined teaching groups on social media, like TEFL/TESOL job-hunting Facebook groups or online teaching Facebook groups, and also used LinkedIn. These social networking sites are useful not just for getting tips from other teachers about job opportunities but also for finding and connecting with potential English students.
10. Market myself through an introduction video.
Aside from putting up ads and creating a teacher profile online, I also found out the advantages of creating an introduction video for teaching online, which is a short presentation where you introduce yourself, highlight your qualifications, and talk about your classes.
After I made this self-intro video, it was quick to grab potential students' attention and interest in learning with me. This marketing tool, which can be linked to your website or teaching marketplace profile, is definitely a great way to promote English classes and build a connection with future students!
You too can be your own boss as an English teacher, so don't be afraid. As long as you're determined and organized, your business will run smoothly. Learn from my experience and you'll have a head start!
Get more tips for becoming a teacherpreneur from Bryn Bonino, a former teacher and edtech trainer who is now a successful brand strategist.