A promising job opportunity had Bridge graduate Asma Klaî, from Tunisia, packing her bags to venture into an English teaching career in Istanbul, Turkey. She gives us a picture of her experience adapting to a foreign culture and succeeding as an ESL teacher in this richly historical country.
Hi, Asma! Can you tell us a bit about yourself?
I'm an English teacher from Tunisia. I graduated from the Higher Institute of Applied Studies in Humanities of Tunis. I hold a "teaching English for basic education" degree. I actually have been teaching all levels for four years now, the first two years of which were in Tunisia where I taught in different language institutions.
You're a graduate of the 60-Hour Bridge Educator TEFL/TESOL course. Why did you decide to take this course?
TEFL is so essential in teachers' careers. Apart from the knowledge that a teacher will acquire with such certificate, the chances of teaching in prestigious schools and getting paid well are high.
If you're new to teaching, you'll want to get initial training and qualification with a TEFL certificate. You can explore our online TEFL courses to get started!
How did you choose to teach in Turkey?
I actually had different teaching positions overseas. The first one was in Ukraine and the second was in Turkey. I chose Turkey because I have friends who have been teaching there for years and their general feedback was not bad at all.
How did you find your teaching job and what was the hiring process like?
I was desperately looking for job positions on the Internet, and I came across very interesting job vacancies. So, I applied by sending my resume with an attached video to a couple of schools and language institutions. They arranged an interview with me.
My job interview was done online, then they asked me to come over to talk more about it. I was a bit scared since this was my first experience abroad but I decided to go for it and I'm glad I did. Luckily, once that was done, I got hired.
Browse teaching jobs worldwide on the Bridge Job Board.
How is the ESL market and demand for English teachers in Turkey?
Turkey provides really good teaching positions both for native and non-native speakers. English is considered a second language here even though it is not spoken by the majority. In fact, parents are paying a huge amount of money to enhance the English level of their kids, therefore the best schools in Turkey hire foreign educators. Native speakers are always preferable but non-native speakers can still have some golden opportunities.
Where are the other English teachers you work with from?
The good thing I noticed about teaching in Turkey is that you can find teachers from different countries. It was my pleasure to have Nigerian and Iranian colleagues.
Can you tell us more about your teaching job?
I teach on the European side of Istanbul. I teach in a nursery school as a full-time job and at the American Cultural Center as a part-time job. I teach general, academic, and business English. I teach young kids, teens, and adults.
My job is primarily centered on promoting effective learning. I plan and prepare various educational lessons and activities to motivate my learners and get their attention on a daily basis. I accommodate different learning styles like Total Physical Response (TPR) and Communicative Learning Teaching (CLT) to create an adequate environment for absorbing and learning. I play with kids, rehearse with teens, and stimulate conversation with adults. Sometimes I feel that pressures are placed on me, therefore I try to cope with this feeling by planning properly and maintaining a happy mindset.
You can learn teaching strategies such as TPR and CLT in the Bridge Educator TEFL/TESOL Certification Course that Asma took.
How is Turkey as a country to work in as an English teacher?
As long as the educator is qualified, holds a teaching degree, or at least a proficiency certificate like TEFL or CELTA, he/she can easily find a teaching vacancy. English teachers are provided with everything they need, from technological equipment to textbooks, so they just have to give their best.
What do you like about teaching there?
Teaching in Turkey is a golden opportunity to foster my teaching skills. I've developed, learned, and ameliorated my techniques, not to mention strategies, which even include dealing with autism. In fact, autistic kids can attend regular classes and have private educators here. Some of them can turn out to be genuinely brilliant.
How would you compare the culture of your home country vs. Turkey?
The first time I got here, I noticed slight cultural differences. For example, sitting with legs crossed in front of elderly people is regarded as a rude and disrespectful behavior that reflects your haughtiness and arrogance, while in Tunisia we see this as a sign of classiness. Turkish people are friendly, nice, and patriotic. They cherish the founder of their country, they like to laugh, and they like to learn more about other nations.
How have you acclimatized to your new country and its culture since moving there?
To be honest, it was not easy for me since the majority of Turkish people only speak Turkish. They were very impressed by the fact that I'm multilingual. The language barrier was a huge problem. However, I got used to their lifestyle over time. I do understand what they are saying to me but I always prefer to reply in English.
How has the COVID-19 virus situation in Turkey affected you as an English teacher?
Unfortunately, the COVID- 19 crisis affected all fields, not only education. But as a teacher, I felt so bored, as if something was missing. I'm used to be surrounded by kids who always draw a smile on my face and make my life meaningful. But, all of a sudden, I found myself alone locked at home. Luckily, we handled the situation by teaching online and it was a fruitful experience.
Hear from other teachers around the world, sharing how they were affected by coronavirus.
What are your plans for the next weeks or months as the world deals with the global pandemic?
My plan is to continue teaching online even in summer because it is easier and safer for my students. Plus, I will ensure that this pandemic will never disrupt anyone from learning.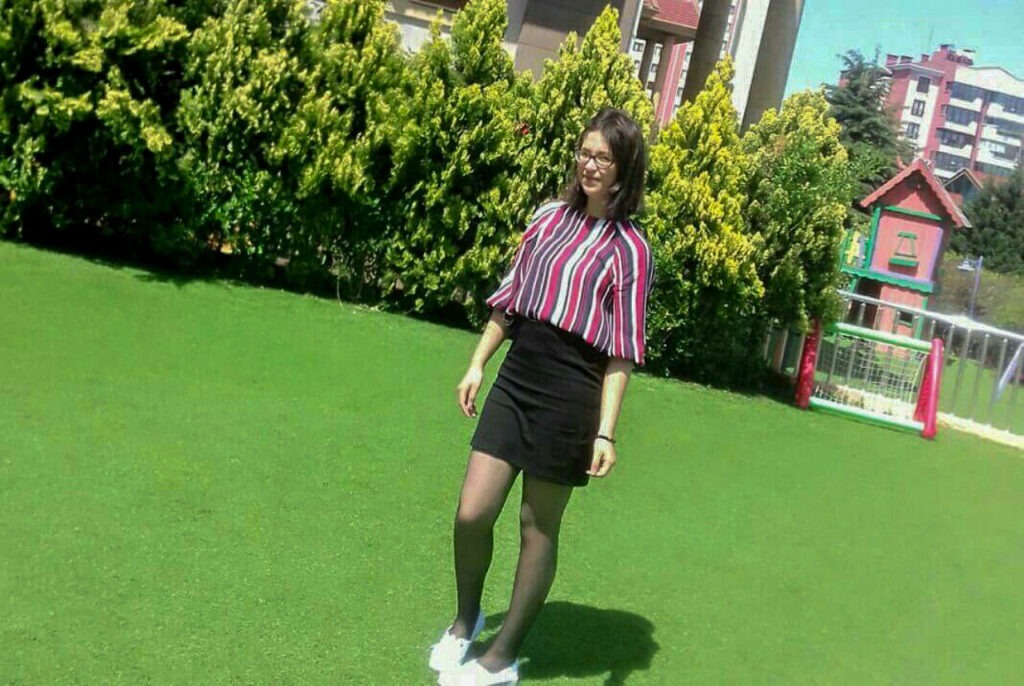 Do you have any advice for English teachers who want to work in Turkey?
It is better to learn the minimum of the language, otherwise communication will be hard because only a few people speak English. Also, it would be helpful if the teacher, before coming, takes a look on the Internet about the customs and traditions of the country and take them into consideration because some gestures may seem normal in one's country but are offensive and disrespectful in Turkey.