We first met Badiru, an experienced school teacher in Uganda, when he landed the grand prize in our 2019 Bridge Photo Contest for his inspiring image with his young students. More recently, he earned his Teaching English Online certification to broaden his job opportunities, and we reconnected with him to learn more.  
Badiru, how did you get interested in teaching English?
Right from a young age, I had a strong desire to learn the English language, particularly American English. Later on, I switched to British English. Its pronunciation of English words is easier for me and their accent sounds clearer to me. I took an interest in teaching English as a second language when I attended University and I studied linguistics. I learned a great deal of English that I never learned in primary or secondary school. After that enlightenment, I felt obliged to share the knowledge I had acquired with people, especially youth.
As for enrolling in a TEFL/TESOL course, it was one way I would be a more professional teacher of English as a second language. It was an opportunity to acquire more advanced teaching techniques and skills from a reputable, internationally recognized institution like Bridge.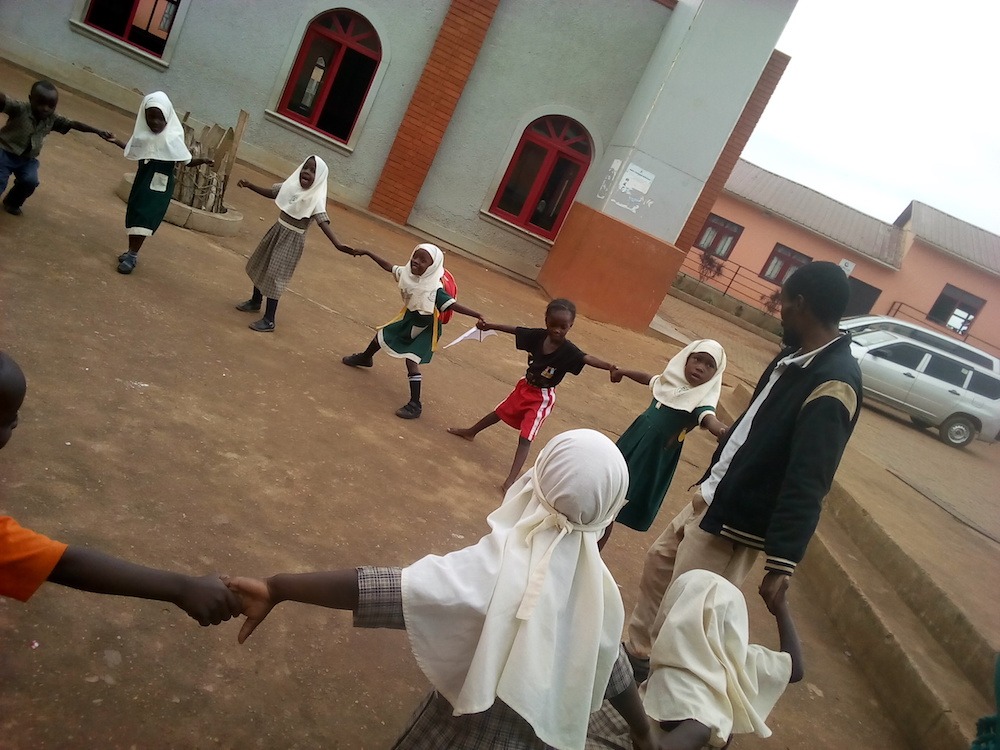 What is your current training and educational background?
I earned a bachelor's degree in 2003 majoring in Religious Education and Linguistics from Makerere University Kampala. I also earned a Post Graduate Diploma in Education (PGDE) from my country and a specialized TEFL/TESOL certificate from Bridge in February 2020.
I worked in my country for 13 years teaching the national curriculum and thought of changing to international curricula like Cambridge, which is common in my country at international schools. After applying to quite a number of international schools and recruitment companies/agencies, I was told by one of the recruiters that it would be hard for me to be considered if I did not have a TEFL or TESOL certificate. He recommended some institutions that could help me get an internationally recognized certificate. Bridge was the first institution he suggested. By taking the course, I knew very well I would become a more professional and versatile teacher who is capable of teaching both online classes and offline classes, and that it would expand my job options.
What do you like about the course?
I like the software technology used when conducting online lessons; the knowledge of the different software was so impressive and helpful. It gave me a greater picture of the use of technology not only in online classes but also in the classroom.  

Can you tell us about your current teaching job and what a typical day is like?
I am currently teaching children of ages 5-11 years following the National Standard Curriculum of Uganda.
I begin my day by registering my name in the arrival and departure book after I have a brief meeting with my colleagues in the department. Then I go through the work I am to teach that day and sort out and prepare the teaching aids and materials I will be using. Then I am ready to conduct my first lesson, which usually begins at 8:30 a.m. At around 9:40 a.m, I take my students out for outdoor activities, including games, songs, physical exercise, and practice of what was taught during the lesson.
The afternoon session always ends at 3.00 p.m. I end my day by giving the students homework and revising their morning exercises with them. Lastly, I perform the prayer.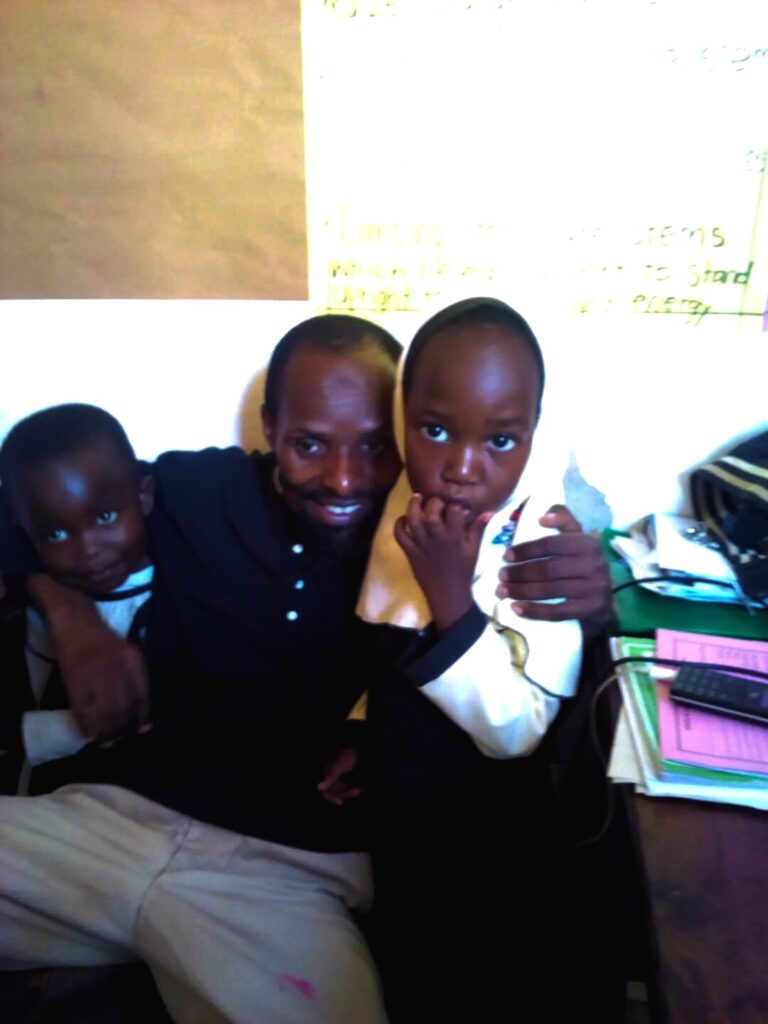 What do you love most about teaching?
I really enjoy interacting and working with children.  I feel very happy when the children are listening to me and that I can help, teach, and guide them.
Can you tell us about a memorable experience you've had while teaching English?
I had a student by the name of Barbara who had joined the school I was teaching at then from the neighboring country, Congo. English is not an official language in Congo, so she had little knowledge of it. I offered her after-class remedial English lessons. The girl picked it up and was able to win the title for the most fluent debater in the national debating competition. That was memorable to me.
How has being an English language learner yourself influenced the way that you teach?
As a non-native English speaker, I realize the importance of pronunciation and speaking when teaching English. Before, I paid more attention to grammar and writing composition. Now I have resorted to teaching methods that help learners to improve their speaking and pronunciation. Being able to understand native speakers as they speak is very helpful and relevant to students' lives; the grammar part of it can be learned along the way. I extensively apply activities and techniques like role play, dialogues, discussions, debates, and interviews. I also utilize teaching tools like videos, clips from YouTube, DVDs, recordings, etc.
Can you share a classroom or teaching tip you've learned along the way as a teacher?
In my hometown, field trips, fieldwork, and other outdoor activities are normally done by agriculture, geography, and science students. However, I have come to learn that they are also useful to English students. Outdoor activities like visiting various places can work well for students to learn English if well planned and executed.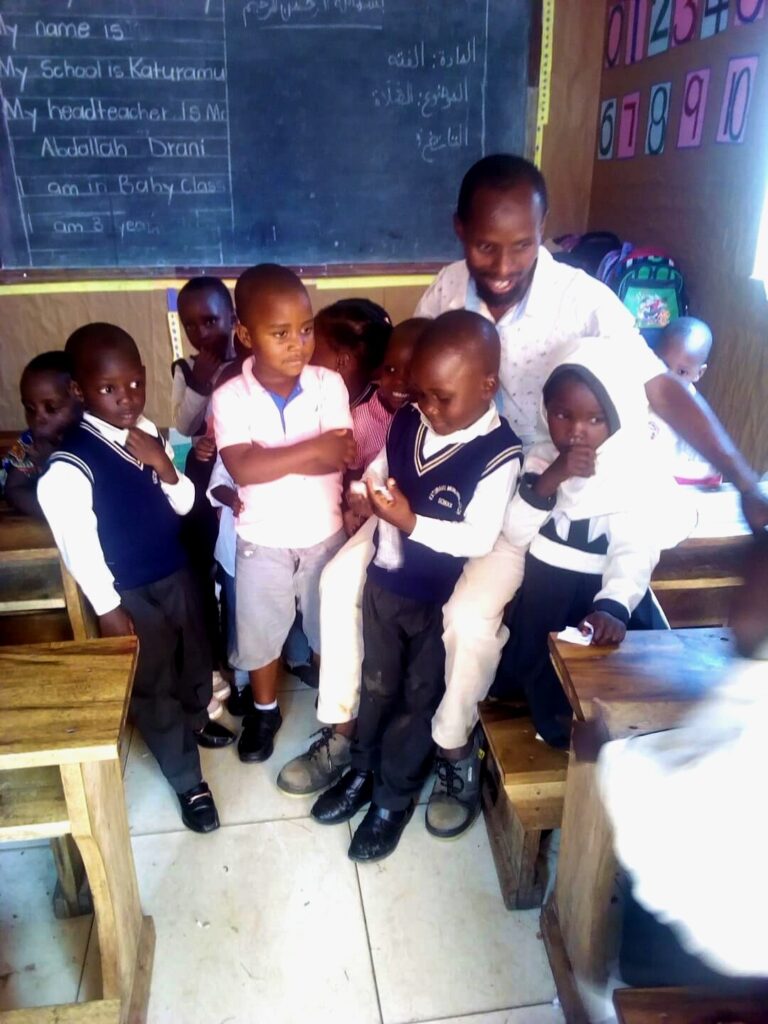 What are your future career goals?
My goal is to become a more internationally-recognized, professional teacher by acquiring a Bridge Master TEFL/TESOL certificate. My dream job is to teach at an international school in a more developed country with advanced facilities and great staff comprising of native English speakers.
To be honest, I don't have any plans to fully transition from classroom teaching to online teaching. However, I would like to continue to concurrently teach both physical and online/virtual classes.
Bridge offers many different TEFL/TESOL courses, giving you the ability to choose the specific one to fit your goals and needs. Check out these 5 questions to see what TEFL course is right for you.