Can I Teach English in the USA with a TEFL Certificate?
By Susan Weymouth
September 9, 2018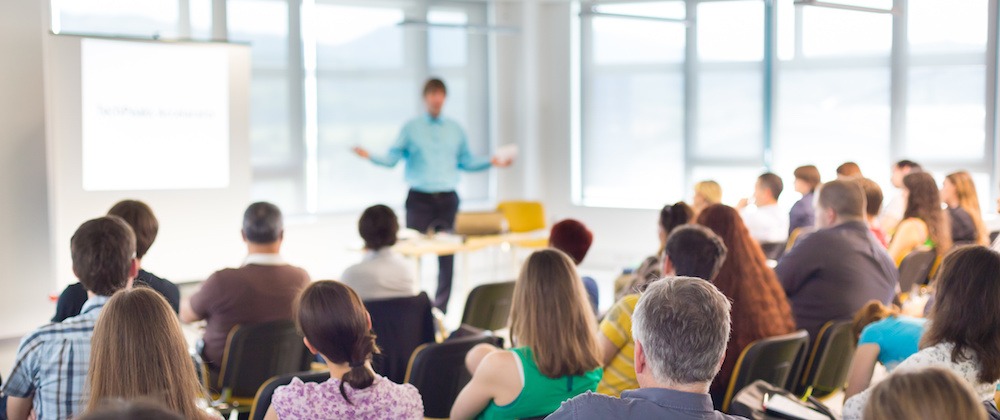 As a CELTA trainer, I talk with people who are thinking about teaching English all over the world, even in their hometowns of Biloxi or Idaho Falls. Does it make sense to get TEFL certification, such as the CELTA or IDELT, if you plan to teach at home? Can you even get a job and TEFL in U.S.?  There are some jobs in the U.S. that you would immediately be eligible for with in-person or online TEFL certification.
Types of English Teaching Jobs Available in the U.S.
For example, private language immersion schools – like BridgeEnglish in Denver – hire English teachers to work with foreign students and business people. Many community service and church-based organizations want English teachers.  Schools and colleges often hire paraprofessionals, tutors, and aides, especially if they are bilingual. Most cities have Family Literacy programs associated with elementary schools with high immigrant populations. Many of these jobs are low-paying or volunteer, but the satisfaction and job experience you can gain through them is priceless.
Teaching jobs in public schools require licensing, and each state demands that its teachers meet its own qualification standards. Many states have special requirements beyond their basic license for specialists in Teaching Speakers of Other Languages. Usually (and this is my experience in Colorado and California), a Master's Degree and passing a certification exam are required.  Short answer: an IDELT or CELTA alone will not qualify you for those jobs.  However, it is possible that some school districts may hire you on a probationary basis, and give you two years to complete the state requirements for licensure. These are usually school districts with a great demand for ESL teachers that are not able to fill all of the positions with regularly qualified teachers.
TEFL Certification for Teaching Jobs in the States
Because IDELT and CELTA are designed for teaching English abroad, you should be strongly considering that step to get the most out of the courses. However, each time I teach a CELTA one or two trainees tell me that they have decided that they love this work and want to make it their profession by pursuing Master's degrees in Education/TESOL or Applied Linguistics. For them, that one month training period opened a door that will take them back to their hometown universities. And that's great, too!
Other Options to TEFL in the U.S.
And remember, another solid option if you would like to teach English in the US, is to teach English online. This can be a convenient and even lucrative option for graduates of all TEFL courses (online or in person) and can also provide valuable teaching experience for future jobs (at home or abroad) if you are new to the TEFL field.