Whether it's changing the daily route to work or getting into new hobbies, stepping out of our comfort zones can mean different things for different people. For April Descallar, a Filipino English teacher in Chile, this meant exploring unfamiliar places and crossing borders.
Starting Her Career
Some years ago, her career was headed down a path quite different from ESL. A graduate of a program in Hotel and Restaurant Management, she first worked as a hotelier in the Philippines. "I like meeting people, "April says. "In that job, I was exposed to diverse personas, whether local or foreign people." She also took a pastry arts course, which she used to start her own home-based freelance baking business.
However, she felt the need to move to another place, so she quit her hotel job in her hometown. "I didn't want to stay in my home and be too comfortable," she says. From the countryside she grew up in, she ventured out to Cebu, one of the biggest cities in the Philippines, with her Chilean husband. "We decided to move with nothing and start from zero, as we arrived there without any job."
A Shift to Teaching English in the Philippines
Recalling that she had also volunteered in educational outreach programs back in her college days, April thought about the fact that she had always enjoyed the field of education. "It's good to be part of someone else's life, through teaching." So, in Cebu, she joined an ESL teaching workshop, since it's a popular destination for Korean and Japanese people who want to learn English. At the same time, she helped her husband with developing his foundation, Crecer Más, which aims to support public schools by conducting robotics classes.
All of this was put to a halt, however, when the couple decided to move to Chile.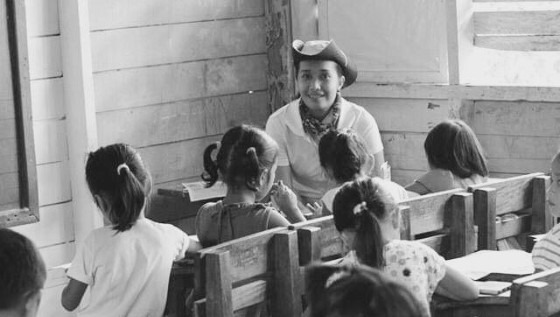 April, during our outreach work in the Philippines
New Home in Chile, New English Teaching Adventures
April recalls how she started her teaching stint in Chile." I chose teaching English because I think that we, as people, should focus on the things that we believe we're good at." After undergoing training at BridgeChile in Santiago, April formally started teaching Business English classes to professionals in various companies in the city. This was, however, not without its challenges.
"I think one of the challenges I had to overcome was my anxiety," she says. "I had moments wherein I doubted myself, but I got over it. Now, I just have to meditate and reassure myself that I can continue." Aside from this, she also had to sharpen her lesson planning skills. "It was difficult at first, as I always had to think about the right material for my classes. I asked for help from more experienced teachers. That helped a lot. Now, it's easier."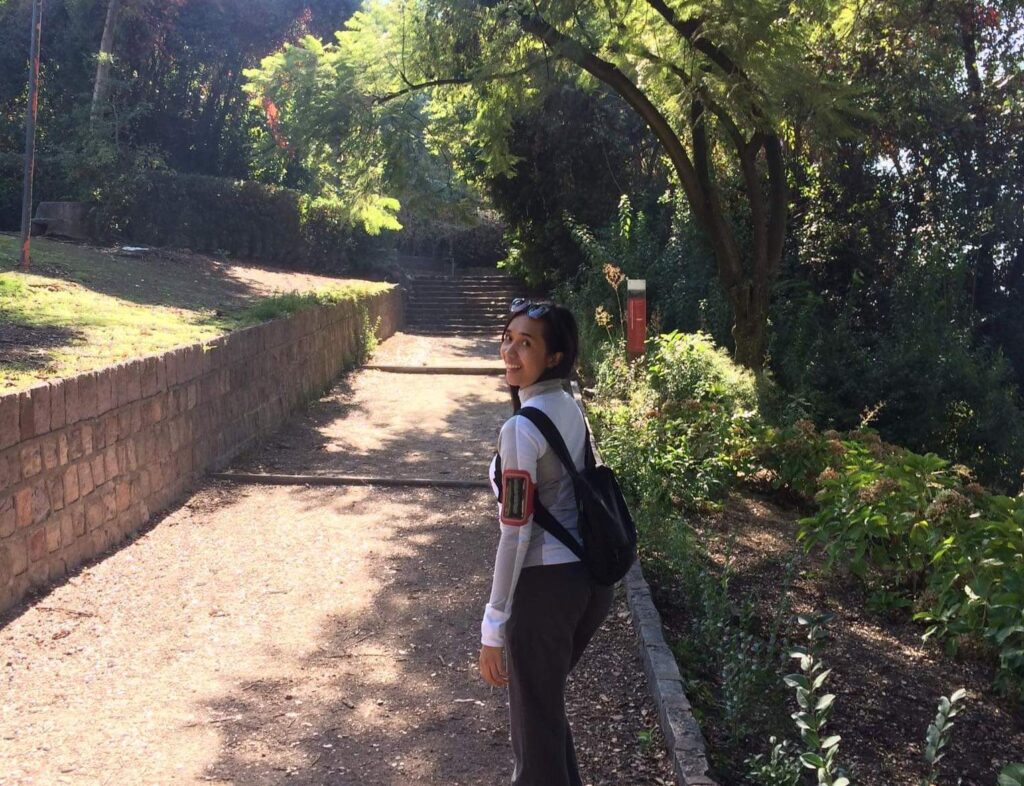 Regarding her future plans, she intends to continue down this ESL path she has started– one in which she struggled at first, then eventually succeeded. She is looking forward to being more creative as a teacher, developing not only materials but also class strategies for various student levels. In her words, "Teaching English means going out of your comfort zone."
To browse open teaching positions (including at Bridge!), check out the Bridge Job Board.