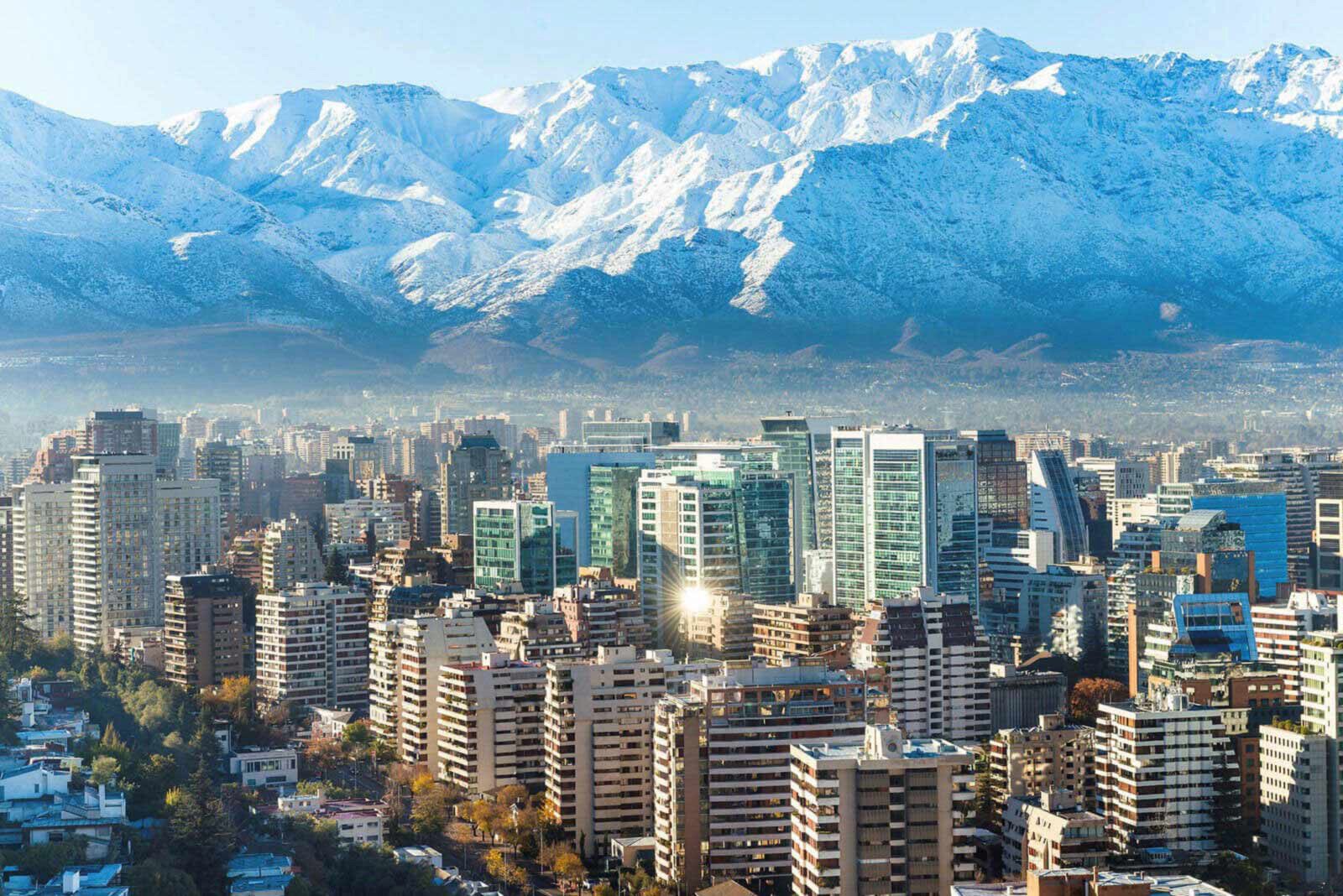 Bridge IDELT
in Santiago, Chile
International Diploma in English Language Teaching
Prepare to teach English by earning a 140-hour joint TEFL/TESOL certificate from Bridge and Metropolitan State University of Denver at our center in Santiago, Chile.
NOW A JOINT CERTIFICATE WITH:
Metropolitan State University of Denver
The IDELT is offered in partnership with Metropolitan State University of Denver. Upon successful completion of the program, students receive a joint certificate from both MSU Denver and Bridge. Make your resume stand out from the rest by earning this prestigious teaching credential!
Our Bridge center is located in downtown Santiago, the vibrant capital of Chile, at the foot of the picturesque Andes Mountains. IDELT class sizes are small, offering trainees plenty of personalized guidance from the experienced instructors, as well as at least 6 hours of practice teaching with real English language learners.
The Bridge IDELT (International Diploma in English Language Teaching) has been recommended for credit at over 1,500 universities in North America by the National CCRS (College Credit Recommendation Service).
For more detailed information on IDELT course content including answers to frequently asked questions, click here.
Includes a Hands-On Teaching Practicum!
About Metro State University of Denver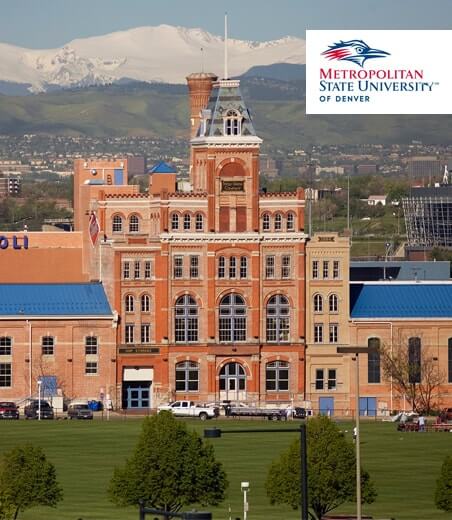 MSU Denver, in Colorado, has partnered with Bridge to bring English Language Teaching (ELT) training opportunities to the local community and beyond.

The MSUD Department of Innovative and Lifelong Learning serves all members of the community, including professionals seeking career advancement or up-to-date certification, students seeking more flexible and online learning options, community members seeking personal enrichment opportunities, and much more. They offer credit and non-credit learning opportunities and online and face-to-face courses, all at affordable costs designed to fit busy schedules.

MSU Denver is pleased to offer a joint certificate with Bridge for the International Diploma in English Language Teaching classroom-based program.
Bridge IDELT Courses in Chile fill up quickly!
It is recommended you sign up for your course 30-60 days in advance to secure a space.
Thank you for your interest in onsite TEFL/TESOL training. Due to COVID-19, Bridge recommends that you contact one of our program advisors to learn more about dates, program availabilities, and tuition. Click here to contact an advisor. Please include the program you are interested in within the comments section.
How to Apply:
Step 1
To begin the admission process for the IDELT in Chile, you must first choose your start date, complete the online application form, and pay a non-refundable deposit of USD $495.
Step 2
A Bridge Admissions Advisor will then contact you with instructions on how to complete the required pre-course written task and phone interview. (You will be required to pass both prior to course acceptance.)
Step 3
Once you are notified of your acceptance into the IDELT in Chile, your remaining tuition balance is due 30 days prior to your course start date.
To learn more about the IDELT admission requirements, please click here or contact an advisor.
About the Training Center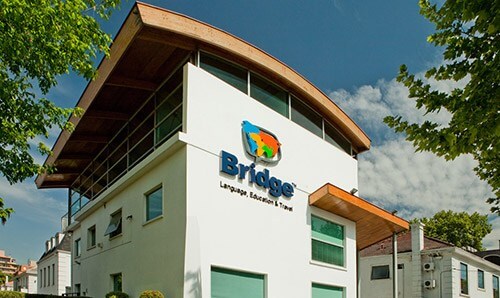 The Bridge center in Santiago was founded in 1990, making it our most established Bridge location in South America. The center is located in the quiet, tree-lined residential neighborhood of Providencia, yet not far from the busy, main avenue of "11 de Septiembre," with its high-rise buildings, sidewalk cafés, shopping, and easy access to public transit.
Our spacious three-story center has Wi-Fi throughout, including the 17 modern classrooms, computer lounge for studying and lesson planning, and the relaxing outdoor terrace. Since Bridge in Chile is also an English language center, you will conveniently complete your practice teaching sessions right at the center, with English language learners from the local community.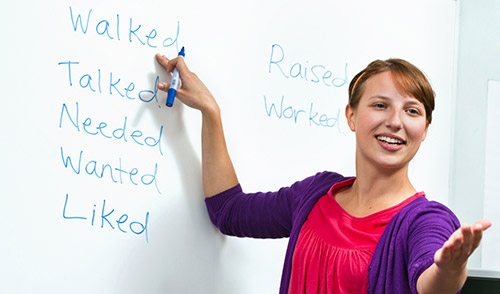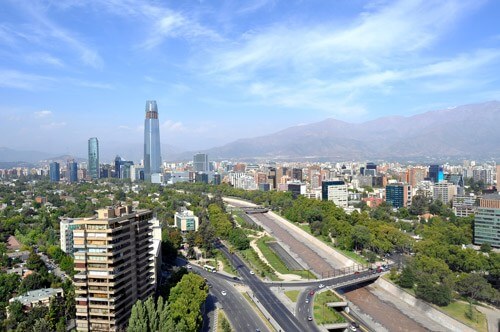 Santiago, Chile
The capital of Chile, Santiago is nestled in a valley at the foot of the picturesque Andes making it a great place to get TEFL/TESOL certified and to teach English. As the cultural, political, and financial center of Chile, the city is one of the most stable economies in South America, and home to many multinational corporations. As a result, demand for English teachers remains steady here, especially in the business sector. The city of six million residents has a mild, Mediterranean climate and is centrally located, which makes an ideal base to explore the country and region. IDELT trainees will find plenty to explore on weekends or after the course when they are teaching in Chile. In fact, due to the country's unique geography, in less than two hours in either direction it's possible to be strolling on the coast of the Pacific Ocean or skiing in the snowcapped Andes Mountains.
Housing Options During the IDELT in Chile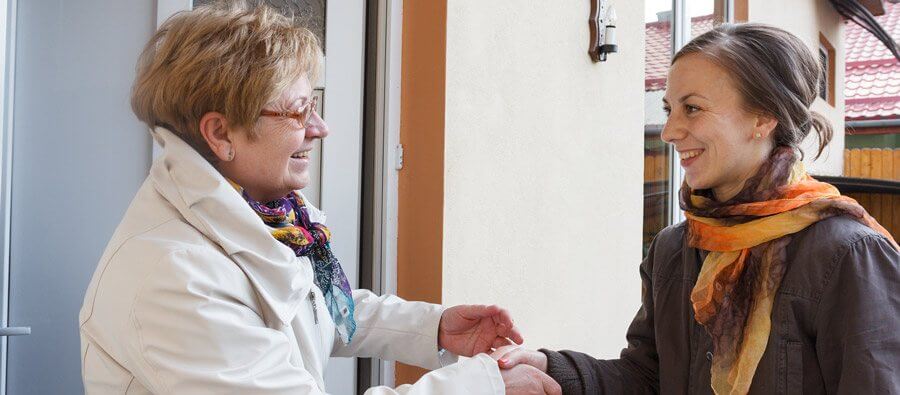 Homestay (4 weeks: $1,100 USD)
In this type of accommodation, you will have your own bedroom and either a shared or private bathroom in the host's home. Hosts provide breakfast and dinner, and they often enjoy spending time during meals chatting with students. All of our homestays are middle class, many are single-parent households, and they may or may not have children living at home.
Homestays are located in attractive homes in safe neighborhoods. Distances from the schools vary from a few-minute walk to a 30-minute bus ride. During your homestay, you will be given a key to the house and are free to come and go as you please; however, as a guest, you should be sure to respect the routine of the people with whom you are staying.
In order to be accepted into our program, local hosts are carefully screened and must meet Bridge's stringent requirements. Many homestay providers have been in our program for years and have consistently received excellent evaluations
Shared Apartments (4 weeks: $800 USD)
Shared apartments are ideal for IDELT trainees who want to live with local people, but who prefer to maintain more autonomy than in a host family. In a shared apartment, you will have your own bedroom, but you will generally share a bathroom and a kitchen. Meals aren't included as they usually would be with a host family, but you can prepare your own food in the communal kitchen.
Hotel/Hostel (4 weeks: $600 USD)
Hotels and hostels are available within a short distance of the downtown training center. Hostels provide a more economical alternative to hotels, though unlike a private hotel room, standard service for hostels places you into a dorm room with 2 to 8 people.
The IDELT Chile Trainers
Our onsite IDELT trainers in Santiago, Chile are qualified instructors who meet or exceed the high standards of Bridge. Instructors not only have bachelor's degrees or higher, but also have a background in teaching English as a foreign language (TEFL), and previous experience offering TEFL training and certification to new teachers.
Would you prefer to take the Bridge IDELT course online?
You can! The Bridge IDELTOnline™ course, with optional teaching practicum, offers the same quality as the classroom-based IDELT but with the flexibility of a 100% online format.
Successful IDELTOnline™ trainees receive a 150-hour TEFL/TESOL certification and also have the option to take the course for transferrable university credit toward a graduate certificate, master's program, or a scholarship at our Pathway Partner universities and others.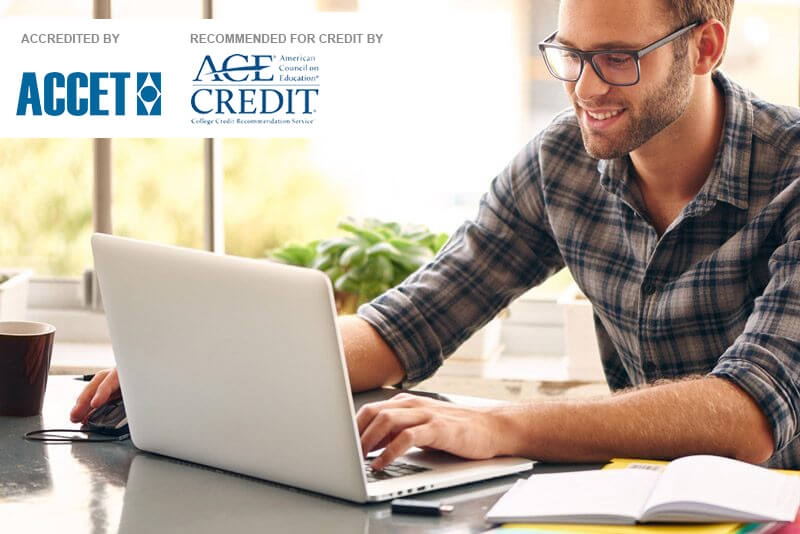 Our most advanced online TEFL/TESOL course is a pathway to an M.A. in TESOL or related degree at these Bridge university partners:



LEARN MORE ABOUT THE IDELTOnline™
The ACE CREDIT logo is a registered trademark of the American Council on Education and cannot be used or reproduced without the express written consent of the American Council on Education. Used with permission.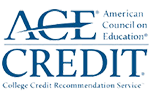 The ACE CREDIT logo is a registered trademark of the American Council on Education and cannot be used or reproduced without the express written consent of the American Council on Education. Used with permission.