TEFL Outside the Box: Interview with an Online English Teacher
By Bridge
April 30, 2018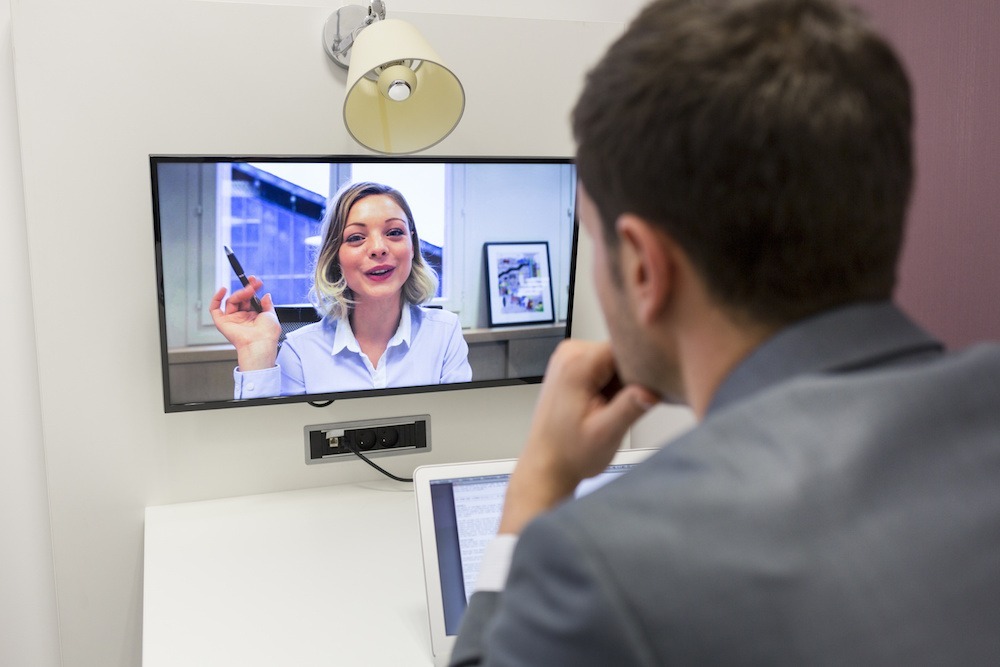 The field of teaching English as a foreign language is always changing. These days there are not only more and more ways to get TEFL-certified (onsite, online, or a combination of the two), but there are also a growing number of non-traditional ways to use that certification to teach English worldwide. For example, as a Program Advisor here at BridgeTEFL, I get a lot of inquiries from those interested in teaching English online. When you think about it, it makes sense. Who wouldn't want a job that could be done from anywhere in the world, in the comfort of one's living room?
Sounds good, doesn't it? But you're probably wondering how to get started, and how online tutoring works. To help us figure it all out, I spoke to Matt Inghram, a D.C. college student and a graduate of Bridge's IDELT certification course, who works independently (rather than for a company) as an online English teacher. Here's what Matt had to say about this quickly growing TEFL field.
How did you initially get into teaching English online and how long have you been doing it?  
I initially got into online English tutoring because I was looking for a way to help improve my Chinese, and after using www.italki.com for a while to connect with Chinese tutors, I decided to teach English myself. I started last September.
What platform do you use to teach English?  
I teach mainly through Skype, although I also use a program called QQ for my Chinese students.
Can you describe an online workday for us? 
Each session is an hour long, and new students can sign up for a 30-minute trial session. You set your own hourly rate (I charge $10 for an hour, and a trial session is only $1), and the pay is distributed through PayPal. I basically just do conversational tutoring. My students are for the most part intermediate level, and just looking to improve their speaking and listening abilities. I usually teach one session a day during the weekdays, though sometimes I may do two, and I'm able to build it around my school schedule. The sessions are usually me and my students just talking about subjects that we find mutually interesting, such as news, history, culture, etc.
What are the advantages and disadvantages of teaching English online?
The advantages are that anybody across the world with Internet access can schedule a lesson, and it's convenient to be able to teach from your computer and to set your own schedule. I also get to meet a lot of interesting people from a bunch of different backgrounds, such as a postal worker from Brazil, a computer engineer from Russia, and a Saudi Arabian man working on his master's degree in business, in England. Sometimes students will not show up for lessons, which can be a regular occurrence, and some students just like to do the lessons through microphone without video, which I think can impact the effectiveness of the lesson.
You earned your Bridge IDELT certificate. How did getting TEFL certified change your approach to teaching or your goals in the field?
I never taught English before getting my certification so I can't say it changed my approach, but having the certificate allows me to better understand my students' problems and know how I can best help them improve a particular problem with their language, whether it be by pronouncing a certain word or going over a certain grammar point. I'm still in college so I can't teach abroad quite yet, so this is my way of trying to keep my skills fresh and get some experience. My goal is to eventually come back here to teach in China, and I hope to teach in the Middle East after getting a few years of experience.
Do you have any advice for those wanting to get into teaching English online, or into teaching English as a second language in general?
Online teaching is a great experience and you can teach as much or as little as you want. The wide array of people you get to meet is my favorite part of tutoring online and the flexibility doesn't hurt either. My advice would be to get into it even if you just have an hour a week open; it's a lot of fun and the people you help out really appreciate it.