Take It Up a Notch! How to Invest in Your Online Teaching Space  
By Bridge
September 27, 2019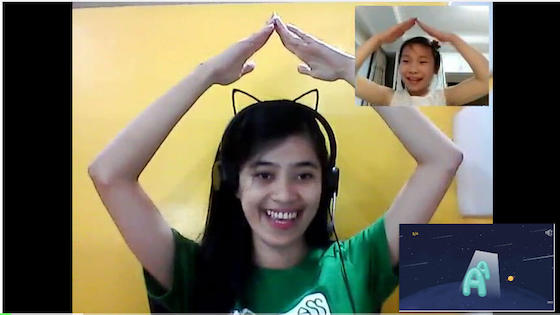 Teaching English online is a rising star in the sky of ESL. People around the world are teaching in the online space to round out their income, get TEFL experience, or build a flexible schedule around their other commitments. And it works both ways; parents in Asia and other parts of the world that hunger for flexible ESL classes for their young children are taking advantage of online English classes. This virtual format is a 21st-century solution for both teachers and students.
If you teach English online or aspire to, you already know you'll need a computer with a webcam and a speedy Internet connection, but you may not have considered the benefits of further investing in your teaching space.
If you're new to teaching, you'll want to get initial training and qualification with a TEFL certificate. You can explore our online TEFL courses to get started!
What does investing in my online teaching space mean?
When you teach English online from home, your teaching space is wherever you set up your computer. In some cases, online teachers work from a designated office, but more often they might work from a studio apartment, a living room, or even a public space (especially digital nomads, who travel and teach from different locations).
Your teaching space includes the actual backdrop that students see behind you, but also the resources you have at hand to share with them as you teach, and the hardware and tech tools you use behind the scenes to be a better teacher.
What are the basic considerations of my online teaching space?
It should go without saying that your teaching space is a reflection of your professional attitude. The first impression you make during an online job interview or with your online English students is the space around you.
These are the basics:
Check your microphones and webcam before you ever book an interview with an online teaching company.
Make sure your teaching space is clean.
Your teaching space has to be well-lit, but don't make the background too bright (or too dark, for that matter). You'll look strange against it in the video.
Your teaching space should definitely not have anything that you wouldn't see in a "real-life" classroom –no inappropriate posters, no mess, no beer cans!

Online teacher, Ben, using props with his students
Why should I invest in my teaching space as an online teacher?
Once you've got the basics on lock, you're ready to go, and these minimum standards will certainly get you started. However, making even a few small investments in your teaching space will:
Improve audio/visual communication with your students, leading to more effective lessons
Make your lessons more engaging and fun for students (especially young learners)
Make you more comfortable and efficient as you teach
Potentially improve your reviews and ratings as a teacher, which can lead to bonuses or other perks
Browse online English teaching jobs on the BridgeTEFL Job Board!
How can I invest in my online teaching space?
Now that you know what your teaching space is all about and why you should invest in it, let's take an in-depth look at some of the ways to take it from basic to you-mean-business as an online teacher.
Your Teaching Backdrop
Once set up, many online ESL teachers teach in front of plain white walls. However, if you're staying in one place for a while, why not take a little time to make your classroom eye-catching and relevant?
Many teachers hang world maps or flags on the wall behind them to give their space an international flair.
Search for fun, printable classroom decorations online and use these.
Check out educational décor ideas on Pinterest for the latest DIY projects that you can pin and use as inspiration later.
Hang fabric in drapes behind you or put up wall stickers to make your space more aesthetic. Stick with certain colors for a cohesive, intentional look.
Teaching Resources and Visual Aids
Teaching props can add engagement and interaction to your lessons, so having some of the following on-hand, especially when teaching young learners, is another way to invest in your teaching space.
Dry-erase whiteboard
You can buy a small, handheld dry erase whiteboard and some colorful markers to help demonstrate grammar points, reinforce vocabulary, or create simple drawings for your students. Some teachers even invest in a large whiteboard that they prop up on an easel behind them to give the online tutoring session more of a traditional classroom feel.
Stuffed animals or puppets
If you plan to teach English online to kids, you'll definitely want to have some stuffed animals or puppets role-playing, stories, and dialogues. These props help create a fun learning environment and can be a creative way to get kids talking. Small, finger-sized puppets can be especially good for the traveling teacher who doesn't have a lot of room in his/her suitcase!

Flashcards
Colorful flashcards are a great way to teach your online students the ABCs, high-frequency words, parts of speech, or themed vocabulary in a visual way. Print them out from a free teaching website and laminate them, or simply buy some pre-made flashcard sets online or in a bookstore that you can use again and again with students.
Tech and Tools
Investing in the tools you use behind the scenes as an online English teacher can also take your teaching up a notch by making your lessons smooth and problem-free.

Rachel, in her virtual classroom
Portable laptop stand
Rachel, an online teacher with VIPKid who is currently in Mexico, says she used to prop her small laptop up on books or boxes when she was teaching, but investing in a laptop stand "made a world of difference" in her portable classroom. An adjustable laptop stand allows you to teach from anywhere you like (not just a certain desk), keeps you eye-level with your students (no more neck pain!), and even makes it easier to type on the keyboard.
Read this article for Rachel's detailed description of teaching online for VIPKid.
Noise-canceling headset
Headsets are a key part of online teaching. While you can certainly use the same earbuds you use to listen to music on your iPhone, investing in a high-quality headset is another way to take your online classroom up a notch. Noise-canceling headphones eliminate outside noise from traffic, construction, or nearby conversations, adding a level of professionalism to your teaching space and making it easier to communicate clearly with students.
What if I don't have access to these kinds of resources and materials where I'm teaching?
If you're teaching in a location with limited resources, such as somewhere remote or rural, it might be difficult to have a full-blown classroom setup. In this case, you'll need to get creative! If you have access to the Internet, start exploring Pinterest with a search term like "DIY teaching aids" for inspiration and you'll find clever ideas like easy-to-make sock puppets or a homemade whiteboard. You'll be amazed at what you can make with even the most minimal supplies, like markers, paper, and glue.
Interested in becoming an online English teacher? Bridge Specialized Certification in Teaching English Online + Practicum will train you in the latest tools and methods of this growing field, as well as familiarize you with a real virtual teaching platform!