Nasim, on Specializing in IELTS Exam Prep as a Teacher in Azerbaijan
By Krzl Light Nuñes
September 1, 2020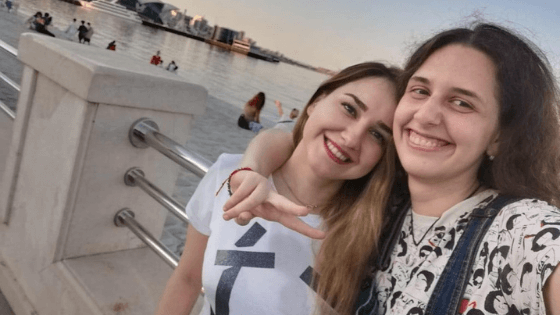 When Bridge grad and Iranian English teacher, Nasim Farahani, relocated to Azerbaijan, she landed a position at a language center as an instructor specializing in English proficiency exam preparation. One of the tests she prepares students for is the International English Language Testing System (IELTS), the most popular language proficiency exam in the world. She tells us about her job as an IELTS exam prep instructor, as well as how you can succeed in this ESL teaching niche.
Hi Nasim! You teach IELTS exam preparation at CELT Colleges in Baku. How long have you been doing this?
I've been teaching IELTS exam preparation since 2018.
How did you become an IELTS exam prep instructor?
After being trained by one of the best IELTS trainers in Iran, I felt more self-confident to start teaching IELTS exam prep.
How strong is the demand for IELTS prep teachers in Azerbaijan?
Well, all international exams are in high demand in Azerbaijan, especially IELTS, for those who want to continue their education abroad or at some of Azerbaijan's universities.
Who are your exam prep students and why are they taking the IELTS?
My students are teenagers between 15 to 18 who want to go to Europe, and some of them are between 20 to 24 and have plans to gain admission to a master's or Ph.D. degree program.
Where do you get your teaching materials and resources?
To be honest, resources and websites regarding IELTS are abundant, although not all of them are reliable and standard. Undoubtedly, I create and, most importantly, update my materials from time to time.
Learn how to teach outside the book and create your own lesson plans and activities in the Bridge Micro-credential course: Materials Development for the EFL Classroom. 
Which section of the exam do your students usually struggle with the most and how does that impact your teaching?
The most challenging parts of the exam are speaking and writing for my students. Actually, this does not affect my teaching. I just spend most of my time focusing on these two skills and try to help them to write more confidently and coherently.
What are some of the challenges in teaching IELTS prep?
I think the band descriptors for the writing section (explanations of the criteria you need to include in your writing submission) are the challenges in teaching IELTS – the criteria are not designed crystal clear, which I'm sure was done intentionally.
Is it possible to learn to teach IELTS exam prep if you're not currently familiar with the exam?
Of course not. You need to prepare for at least six months beforehand if you want to start teaching IELTS.
Earn certification in teaching IELTS exam prep in Bridge's new Micro-credential course.
Is it possible to prepare students with a lower English level for the test? If so, how?
In my opinion, it would be much more beneficial for them to first improve their general English and then start with IELTS. I believe that even upper-intermediate and advanced-level students need to practice between three to six months to gain a band score of 6.5 and above.
What do you think are the qualities or skills an IELTS teacher should have?
This is a very good question. Being an IELTS teacher or a teacher for international exams, in general, is very sensitive due to the fact you are responsible for a student's result, so characteristically, you should be a responsible and patient person. In terms of academics, the IELTS teacher ought to have a strong knowledge of all four skills (listening, reading, writing, and speaking). Furthermore, he/she should make all the effort to aid candidates, especially teenagers, to show off their best in the exam because even advanced level students are not able to get a 7 or 7+ in the exam. In other words, IELTS is just about testing your skills in producing language.
Do you think there are advantages for teachers in specializing their skills, such as teaching exam prep? If so, what are those?
Yes, I do. Professionally, if a teacher is regarded as an IELTS instructor (or any kind of specific instructor), he/she will have many opportunities to get highly-paid job offers from famous colleges or language centers. Personally, I want to challenge myself all the time, and teaching international exams is what I'm challenging myself with.
Do you have any advice for teachers who want to specialize in teaching IELTS?
As a member of the teaching community, I recommend to my colleagues that if they want to teach any international exams, they should:
First of all, research a lot to develop their educational material.
Secondly, take these exams seriously because they're about our students' destinies.
Finally, complete some courses in teaching IELTS exam prep in order to expand your perspective.
In the end, I have to mention that learning is a permanent part of our profession, and it makes the difference between an average career and an excellent one.
You can add a new skill such as IELTS exam prep to your resume by taking one or more Bridge Micro-credential courses. All courses offer short, targeted professional development.