News broke of a new virus in China in late January and since then, the coronavirus has made global headlines and caused widespread concern. It can feel pretty scary to hear the word "pandemic," but what is the real situation for EFL teachers? We contacted teachers in Asia, where the virus first appeared, to find out how COVID-19 has affected their day-to-day lives and their future plans.
What is the local reaction to Coronavirus from those living in China, a popular destination for EFL teachers?
Locals in China, where the epidemic first hit, are reacting by working hard to limit the spread of the infection. This means that since January 23rd, most people across the country have been staying home and limiting their time in public, wearing masks when outside, avoiding gatherings and washing their hands frequently. This is both official policy and out of solidarity with those in Hubei province, many of whom are under official quarantine orders.
One teacher in Fuzhou, China, shared her experience:
"It was a little scary at the beginning of the outbreak because of the quarantines in Hubei province, but the numbers are so big simply because China has a big population. Obviously, it isn't nice to hear that millions of people are on lockdown, but in the wider context of the country, it isn't a large percentage." 
"We were traveling in Beijing when the news came out, and we were a little worried that we would get stuck away from home if the trains were closed. They weren't, and we've been home in Fuzhou for two and a half weeks. At the moment, things are relatively normal. We get groceries easily and are currently working online from home."
Another teacher, Ana Flavia, is currently teaching in Tianjin, China:
"Well, it is really an intense time to be in China, because it's usually such a busy place, lots of people everywhere and now most of the malls, stores and schools are closed, but it's for the best. I just hope everything goes back to normal as soon as possible." Read a previous interview with Ana Flavia.
How has Coronavirus affected the day-to-day life of EFL teachers in Asia?
For those who are living in China, South Korea, and some other parts of Asia, the situation has had an impact. There are a few cities in China "on lockdown," and the vast majority of these cities are in Hubei Province, the central region of China where the epidemic began. In Wuhan and the other cities there, people are under strict quarantine. Food supplies dipped at the start of the quarantine, but are more abundant now due to special supply deliveries.
Outside of Hubei in China, the cities are generally not on lockdown. Most people are avoiding crowded places and staying at home, and the schools are currently not open (local governments have delayed the start of the second semester until things calm down). Public transportation is running as normal in most places. In some cities, there are checks for fever at the door of supermarkets and apartment blocks using a handheld thermometer. All these things, along with washing your hands with soap and water, are best practices for any coronavirus epidemic. 
In the second week of February, many people went back to work in China. Traffic on the city streets is going back up even while people take precautions. A gig economy of on-demand delivery for groceries, packages, restaurant take out, and even the popular shared Chinese dish, "hot pot" has sprung up in many Chinese cities. The delivery drivers leave the items at the door of the communities, and people go downstairs to collect their purchases.
How is Coronavirus affecting teachers' plans to stay in China?
When the Covid-19 outbreak started to look more serious, several governments, including the USA, UK, and Australia, warned their citizens to stay out of China. For those from the US, it was a "Level 4: Do not travel" travel advisory from the State Department for the whole country. Although the World Health Organization has since said this policy is an overreaction, it makes sense that some people would be uncomfortable staying in China.
In a recent article, Carolina, a teacher in Beijing, describes her experience returning to China after the COVID-19 crisis broke while she was on vacation in the Philippines:
"I worried about catching the virus, but I knew if I take the measures recommended, I'll be fine. So here I am at my apartment in Beijing. I feel safe here. I am happy I have been able to teach.
Last Monday was the official work days for many Chinese companies; the streets were busy; the temperature has been taking every day to anyone who enters the apartment complex, at the mall, and the supermarket. Everyone is wearing masks.
I understand the news can be scary. But I honestly think that the Chinese government is doing its best to control the epidemic while they find a solution to the crisis. We, as citizens, need to help them too. We will stay at home, avoid public places and crowds, watch our hands, wear the mask, clean and disinfect, etc."
Read Carolina's full article on LinkedIn.
If teachers are leaving China, are they heading to another location abroad or returning home for good?
Some people are leaving China for good. Some had only recently arrived, and the situation may have been more worrisome for those lacking support systems in-country. Others simply chose to leave almost immediately when the news coverage was extreme in Western media.
Others are finding ways to teach abroad while the situation goes on. This includes people who left to stay outside China but are teaching their normal classes online.
A teacher who left China but is still teaching with the same company online said, "I could feel my mood going down especially with the gloomy weather. It was hard to get motivated to do anything. It's hard because even the parks and hiking trails are closed. The best thing for me personally was to leave and teach somewhere remotely."
Learn more about teaching English remotely.
So far, the majority of EFL teachers in China appear to have stayed in place. For many, this is home. For some, this is also where their spouse or children call home. Most schools are offering online classes and using remote conferencing software to get back to work for the time being.
What might Coronavirus mean for people who have been considering teaching English in China?
If you've been hired but haven't moved to China yet, it's a good idea to listen to the latest travel advisories and keep in contact with your new employer. They will have the most up-to-date information. The situation in China is fluid, and if you've never been to your new city before, you may lack the full support that you need to make the transition. This is because things aren't normal at the moment, and companies, local governments, and individuals are trying to adjust their routines.
Our teacher in Fuzhou also talked about people coming to China, saying, "Many people who are planning to move to China to teach are probably under a lot of pressure to quit or to give up that idea. Parents and friends are probably sending you a lot of news about the coronavirus and saying you shouldn't move there, ever!"
She continued, "You definitely shouldn't give up on the idea of teaching in China totally. It's more that the current situation could give you an incorrect first impression. Normally, it's very easy and convenient to live in China, but at the moment it's a bit like a big snowstorm or a hurricane hit. It's still relatively easy for those of us who've been here for some time, but moving here in the middle of it all would be an adventure!"
While you may have to postpone your plans to go abroad in China, many airlines are offering waivers for flights and other accommodations to help. In the meantime, you could consider making some money and gaining TEFL experience by teaching English online!
What impact might Coronavirus have on teachers in other nearby countries or those planning to teach there?
According to the U.S. State Department, there are currently no travel warnings in place for Thailand or Vietnam, but South Korea now has a "Level 3: Reconsider Travel" alert from the U.S. State Department due to the pandemic. In South Korea and Vietnam, the coronavirus epidemic has made the local governments close some schools and put into place some restrictions on movement.
Lee, an experienced teacher in South Korea
Lee, who has taught in South Korea for more than ten years, said, "This situation reminds me somewhat of the one when MERS (Middle East Respiratory Syndrome, a different coronavirus) was going on in Korea. They closed some things for a time but I don't know anyone who was directly affected by that, either."
He continued, "If you were planning to move here, I wouldn't say don't come. I'd say stock up on hand sanitizer and masks and come anyway."
Shella, also with over a decade of experience as a teacher in Asia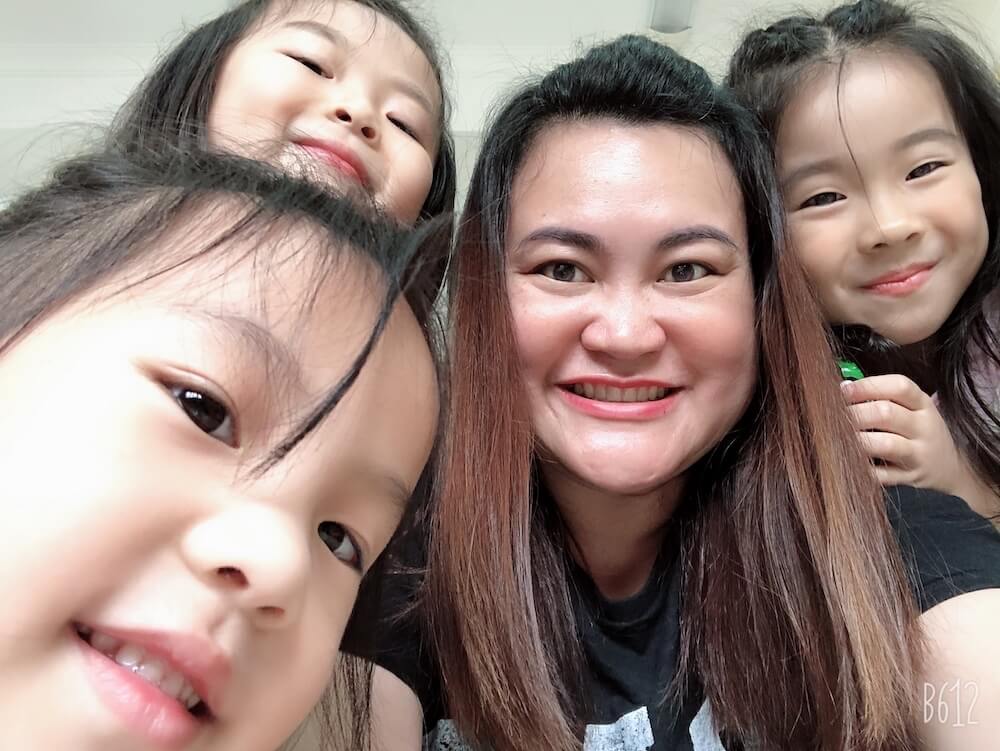 Shella says, "I started teaching in Kunming City in September 2018 until July 2019.  After that, I got a job offer in Tainan, Taiwan but my trip was delayed because of visa reasons. Unfortunately, the coronavirus came out at the same time and it further delayed my trip until I can no longer go to Taiwan.  I got an offer to teach back in Kunming City but because of this epidemic, I can't take it yet.  So, I am currently teaching English online to some adults and children in China while I'm in Manila, though I am still interested in going back there hopefully after a cure for the coronavirus is found."
The situation in Asia, Europe, and worldwide will continue to develop during the coming weeks. Covid-19 (Coronavirus) has presented all of us with new challenges and sometimes drastic changes to our daily lives, but people around the globe are pulling together to do what needs to be done to contain the spread of the virus.
Feel free to contact us with any questions you have. We're here to help guide you on your TEFL journey, whether that journey is abroad or in the virtual classroom, like English teacher Melissa, teaching online in Taiwan.