Where to Teach English in China
By Brendan O'Shea
January 7, 2019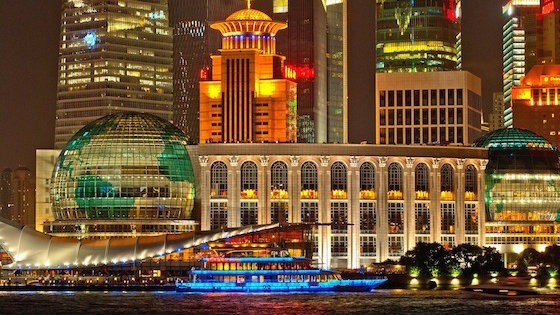 Shifting gears from a year spent teaching Language Arts at a middle school in New Jersey, Brendan got TEFL certified with the plan to teach in China. (Read about why he made the switch, here.) After conducting a thorough job search, he just signed a one-year contract in Shenzhen. From his own job research, Brendan compiled this information on the "tier system" and popular teaching destinations to help anyone trying to decide where to teach English in China.
What are the different "tiers" all about for TEFL Cities in China? 
The most important thing to know about cities in China is that they are categorized into distinct "tiers." The most wealthy, modern, and populated cities fall into Tiers One and Two, whereas Tiers Three and Four are made up of cities that are continuing to develop and prosper. Generally speaking, Tier One cities will offer you the highest salaries; however, these cities' costs-of-living are proportionately higher than cities in lower Tiers. In other words, the salary you earn typically aligns with the money you will have to spend on living expenses such as rent, public transportation, food, and more.
Tier One TEFL Cities in China 
Tier One cities are the most popular cities to teach English in China. Many EFL teacher search for teaching jobs in these cities. There are a total of four Tier One cities: Beijing, Guangzhou, Shanghai, and Shenzhen. We will take a look at all of these cities to inform you of their defining traits, popular attractions, and more. It is worth noting that having prior TEFL experience, or teaching experience of any kind, will serve you well when applying to these cities, though it is not always a requirement!
Beijing
Beijing, China's capital, is the perfect blending of ancient Chinese history and present-day modernity. As you make your way through the 3,000-year-old city, you will come across ancient buildings of worship as well as dozens of skyscrapers scaling more than thirty floors. Located in northern China, the city is a prime location to visit the Great Wall from. Further, Beijing is home to the Forbidden City, the largest palace complex in the entire world. If exploring China's past while experiencing its present-day splendor sounds appealing to you, you should consider placing it atop your list of cities to teach English in China.
Guangzhou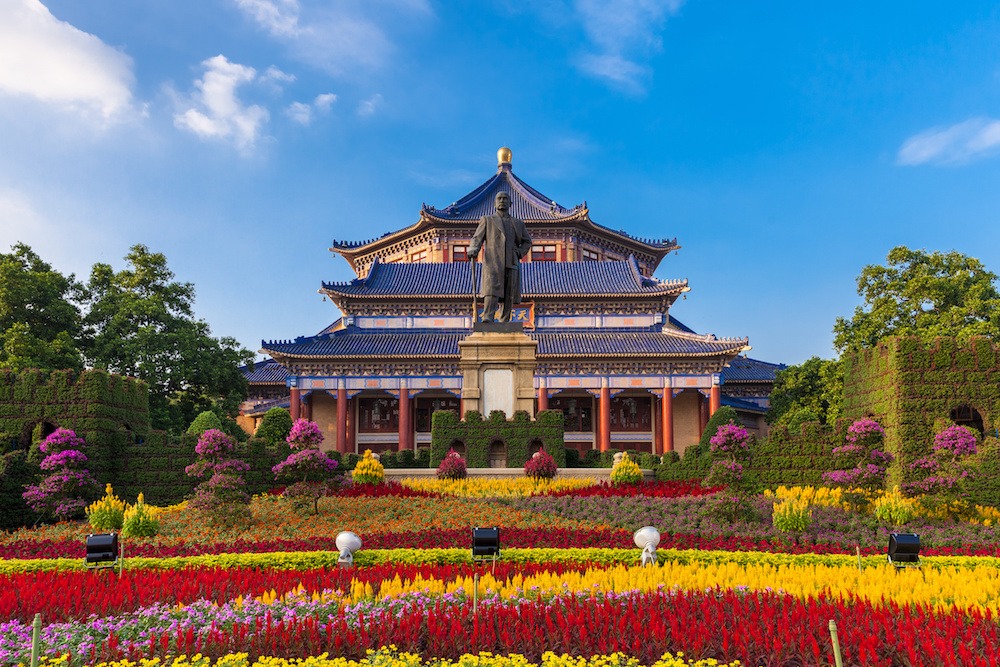 Guangzhou, the capital of China's south, is noted for its pace of life that is slower than most major Chinese cities. Distinct Chinese cultures converge in Guangzhou, as city life seamlessly meets the culture of the nearby Chinese countryside. Further, there is an obvious European influence in much of the city's architecture. Both Mandarin and Cantonese are spoken in Guangzhou, so you will have the opportunity to study and immerse you in both major dialects of the Chinese language. A popular art scene, famous theme parks, and several of the country's biggest city parks are just some of the many attractions of this great city.
Shanghai

Similar to Beijing, Shanghai also offers both traditional and modern Chinese features. Boasting a population of approximately 23 million people, the city is the most populated and well-developed city in the country. Shanghai, whose name literally translates to "on the sea," is situated on the center of the east coast of China. The city has become increasingly multicultural in recent years, making it one of the easiest "authentically" Chinese cities for a Westerner to assimilate to. Also known as "The Paris of the East," Shanghai offers a rich blend of art, architecture, and, yes, even nightlife. The city is an ideal metropolis for someone yearning to experience a Chinese lifestyle with many of the comforts of their home nation.
Shenzhen
Located along the southeast coast of China, Shenzhen is rumored to be the fastest growing city in human history. Located in the Guangdong Province, Shenzhen is a very short trip away from Hong Kong. It also has an especially warm and humid climate throughout the year. Designated as a Special Economic Zone in the '80s, Shenzhen operates somewhat independently of the Chinese government. The "Silicon Valley of the East," Shenzhen has become famous for its booming technology industry. While technology and finance may be the backbone of the city's foundation, you can easily hike any of the 15 mountains throughout Shenzhen, visit one of the many theme parks, or spend a day relaxing on a nearby beach.
Tier Two TEFL Cities in China 
Tier Two cities are considered to be largely popular and very accommodating to foreigners, though they are slightly less prominent than Tier One cities. A few Tier Two cities to consider are Tianjin, Chengdu, and Nanjing. Employers in Tier Two cities will be less likely to look for prior TEFL/teaching experience, though it certainly won't hurt you to have some!
Tianjin
Tianjin, known as both the "Shanghai of the North" and the "biggest small town in China."  It is a great location for anyone seeking a city lifestyle on the quieter side. And is renowned for its safety and a strong sense of community. The city is home to the fastest train on the planet, making travel exceptionally easy and efficient. Despite its modern advancements, Tianjin has maintained a prominent sense of authentic Chinese lifestyle. You will find a collision of Chinese traditions and European architecture as you make your way through the notably inexpensive city.
Chengdu
Chengdu, located in the center of China, is best known for its fantastic food. The city also offers a great combination of adventure and relaxation. Yellow Dragon National Park, Lhasa, river journeys, and whitewater rafting are all great ways to stay busy during your time here. Afterward, wind down in any of the many theatres, pubs, or teahouses for a nice change of pace.
Nanjing
Nanjing is the former capital of China which was ruined during World War II it is now considered a small Chinese city with a population between 5 and 8 million. Located along the Yangtze River, Nanjing is in the midst of a resurgence thanks to a significant increase in foreign business and infrastructure. The city is famous for its culinary scene, particularly due to its claim to fame as the home of traditional Jiangsu cuisine. The nightlife in Nanjing is most suitable for people interested in a low-key evening. Similarly, venture to Xuanwu Lake to enjoy a leisurely weekend afternoon.
Tier Three & Four TEFL Cities in China 
EFL teachers rarely seek out Tier Three or Tier Four cities in China. The cities are more remote and less developed than those we have already covered. Certain amenities will not be available to you, the pay will be considerably lower, and the overall quality of life may not be up to your standards. However, the thrill of all of these factors may, in fact, be very appealing to your adventurous side. If that is the case, some cities to consider include Daqing, Changzhou, Wuhu, Quanzhou, Shiyan, Huzhou, and more!

China has many different sized cities with experiences and adventures unique to each one, if you are interested in learning more about teaching English in Asia, check out this interview with BridgeTEFL alumnus Richard who is currently teaching English in Taiwan!