How Much Does TEFL/TESOL Certification Cost? Is It Worth It?
By Bridge
December 6, 2021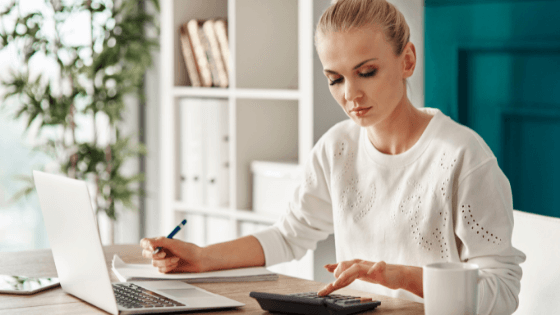 To teach English as a foreign language, one of the qualifications employers ask for is certification. You know you need it, but how much does TEFL certification cost? Prices vary depending on some key factors, but expect to pay about $200 for very minimal online certification and closer to $400-$500 USD for online certification of enough hours (at least 120) to qualify for most TEFL/TESOL jobs. If you opt for university-level online training or an on-site TEFL/TESOL course, the price, as you might expect, is higher – usually between $1,000 to $2,500 USD.
Here's a breakdown of how much a TEFL/TESOL course is, depending on the type you choose. Find out what you're paying vs. what you're getting with each option to decide which course is right for you.
First things first: Is a TEFL/TESOL course worth it?
Almost all schools worldwide and online that hire English teachers require that they hold TEFL/TESOL certification, among other qualifications; therefore, yes, it is definitely worth it to get certified if you plan to teach English. Even if you are already a licensed teacher in the U.S. teaching another subject, TEFL/TESOL certification will show employers that you have the specialized skills to teach English as a foreign language.
Yet, not all TEFL/TESOL courses are created equally, and neither are all TEFL/TESOL trainees, so to make certification worth your while, make sure to choose the right course for your background and teaching plans.
Learn more about the advantages of getting TEFL/TESOL certification even if you're already a teacher.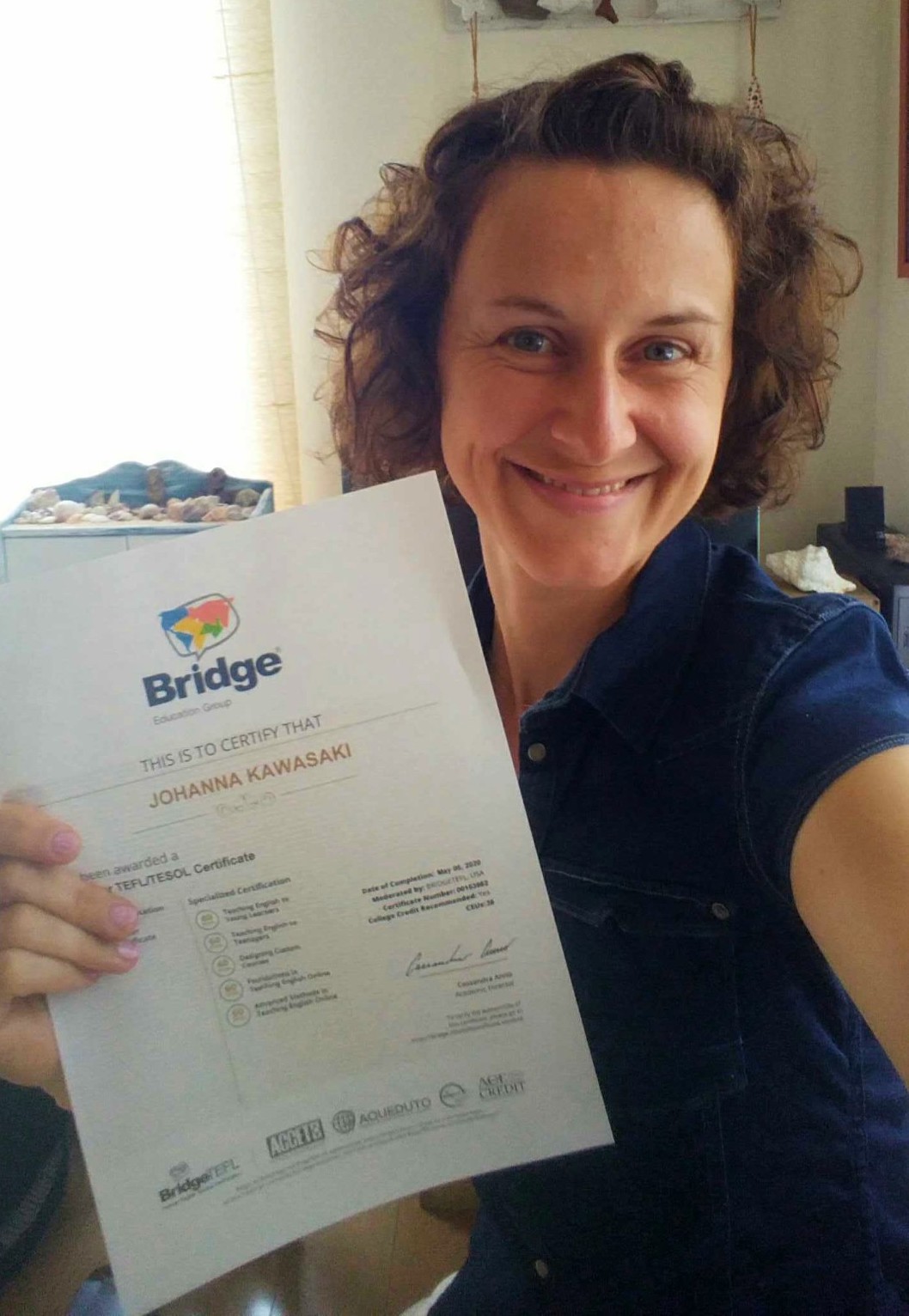 How much does online TEFL certification cost?
The vast majority of people who get TEFL/TESOL certified to teach English abroad or virtually earn their certificates online, and this type of certification is accepted by most language schools and online tutoring companies. That's great news since online TEFL certification courses cost significantly less than in-person courses and they are far more flexible and convenient as well. Plus, the coronavirus pandemic made in-person classes impossible, and though many schools have reopened, the trend toward online TEFL certification has only grown stronger since 2020.
You'll see a range of prices when you browse online TEFL/TESOL courses – from $150 to as much as $1,500. The average 120-hour online TEFL/TESOL course with a tutor typically falls in the middle range of this, at around $300-$600.
Check out monthly specials on Bridge TEFL/TESOL courses to take advantage of deals!
What factors affect the cost of online TEFL/TESOL certification?
These variances in TEFL/TESOL course costs are due to a number of factors. Let's break those down to clear up pricing confusion and to help you decide which one is right for you.
The number of hours of certification
Generally speaking, more TEFL/TESOL hours equals a higher price tag, and this is a major factor affecting TEFL/TESOL course cost. Most teaching jobs require that you hold at least a 120-hour TEFL certificate, so courses of fewer than 120 hours will be considered more introductory level and will be less expensive. These courses are usually in the $150-$350 range. TEFL/TESOL courses of 120 hours or more, on the other hand, will be more in the range of $300-$600, with the price going up as the hours do.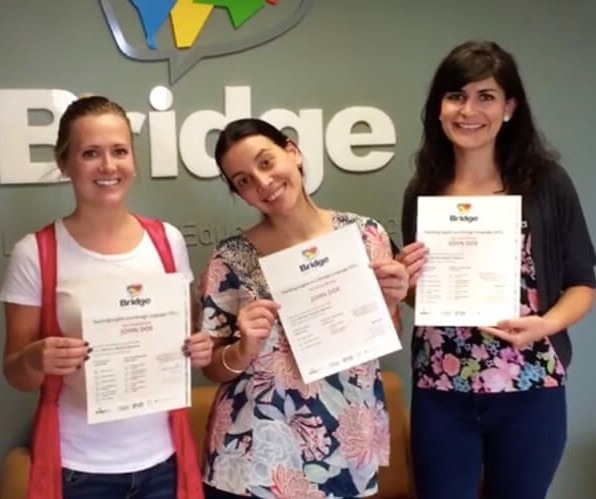 Amount of tutor involvement in the course
Another factor that affects TEFL/TESOL certification cost is how much guidance you are provided in the course.
Some courses do not involve a tutor, meaning you study on your own and take self-check quizzes to assess your grade. These courses are less expensive since no tutor or instructor is being paid.
Other courses have TEFL/TESOL tutor involvement and, therefore, cost a bit more. Your personal tutor in such a course might give you feedback on assignments and answer your questions.
Finally, there are interactive, instructor-led courses that are the most expensive online TEFL/TESOL course options, falling in the $900-$1,500 range. These courses may not be substantially more hours but are often university-level TEFL/TESOL courses aimed more at career-minded teachers, and some have the option to earn credit toward a master's degree in TESOL.
Find out if getting a master's degree in TESOL is worth it for you.
The TEFL/TESOL training center
As you might expect, TEFL/TESOL courses offered by well-established and accredited training centers will be more expensive than courses offered by providers that are sometimes referred to as "TEFL cowboys" or fly-by-night online "shops" with no verifiable accreditation.
Get tips for choosing the best TEFL/TESOL certification course.
TEFL/TESOL course accreditation matters! It gives you, as a consumer, a layer of assurance that you're buying quality training and also lets your future employers know that you are well-trained and prepared to teach.
Take a look inside our online TEFL/TESOL courses in this video:
How much is an online TEFL/TESOL course vs. an in-person course?
Now that we've looked at online TEFL/TESOL course tuition, what about in-person (or "on-site") courses? Is the $1,500-$2,500 price tag for on-site TEFL/TESOL certification a good decision for you? Should you choose online or in-person TEFL/TESOL certification?
Despite the convenience and affordability of online TEFL/TESOL courses, there are still some situations in which taking an in-person TEFL/TESOL course is a better choice.
Some people simply learn better in the classroom, in a 100% hands-on environment.
Others feel strongly about completing a teaching practicum as part of their TEFL/TESOL course, and on-site courses include this component (note that you can also add a teaching practicum to an online TEFL/TESOL course).
There are certain countries, namely those in the Middle East, in which on-site TEFL/TESOL certification is preferred over online training. This high-paying region requires the highest qualifications, so if you plan to teach there, consider an in-person TEFL/TESOL course despite the higher cost (especially if you do not have previous teaching experience).
Do keep in mind, however, that the pandemic shifted most TEFL/TESOL certification courses online. This means that even jobs in places like the Middle East may be more open to online certification than they were in the past. Nine times out of ten, online certification is going to be seen as equal to on-site certification, especially if you add a teaching practicum.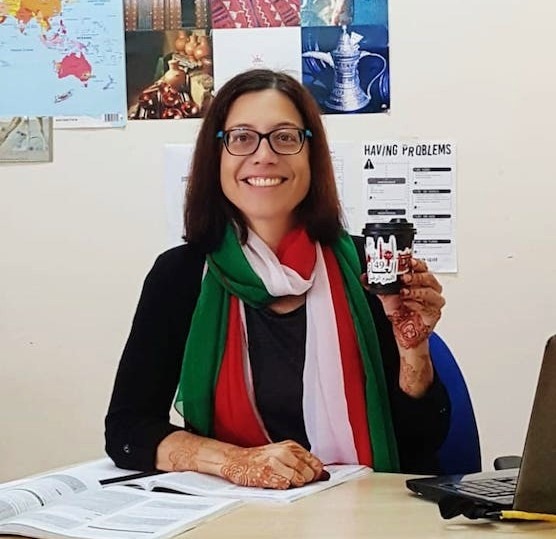 Can I pay in installments for a TEFL/TESOL course?
Whether you choose online or on-site TEFL/TESOL certification, the answer to this will depend on each individual TEFL/TESOL school's policies. However, as a rule, online TEFL/TESOL course tuition is usually paid upfront, upon registration. That said, one way to "finance" TEFL/TESOL certification of more hours is to begin with a course of minimal hours that is within your budget and later upgrade that course by adding hours when you can afford to.
With on-site TEFL/TESOL courses, you usually pay an initial deposit, with the balance of your course tuition due closer to the start date.
Is the certificate itself included in the course? If not, how much does a TEFL/TESOL certificate cost?
With online courses, you can typically download and print your TEFL/TESOL certificate upon completion and submit it to schools when you apply. Some online TEFL/TESOL training centers may also provide an online portal where schools can go to verify your TEFL/TESOL certificate by entering the unique number. These options are free.
Often, an original "hard copy" version of your certificate will require a fee (around $50-$75) since the certificate will be printed on certificate-quality paper, embossed, signed, and mailed to graduates at locations around the world. You'll also have the option to have the certificate notarized or authenticated internationally (with an apostille), which will cost extra.