International education organization and language training provider, Bridge Education Group (Bridge®), has just added two new Teaching English as a Foreign Language (TEFL) certification courses to its growing portfolio:
Specialized Certificates in Teaching Young Learners and Teaching Teenagers.
What are the new BridgeTEFL courses all about?
These two specialized courses, which can be taken individually or bundled together, provide targeted training in these high-demand subfields of TEFL. The courses are designed to complement general teacher training certification or previous teaching experience.
Each course is focused on teaching young students of different ages; the Teaching Young Learners course (60 hours) targets skills needed to teach students between the ages of 5 to 12, while the Teaching Teenagers course (also 60 hours) focuses on students between the ages of 13 and 20. Trainees learn practical teaching strategies and hands-on instructional methods, as well as activities they can use with their students.
The learning objectives of trainees in these combined courses are:


Apply the most effective teaching practices for young learners ages 5-12 and/or teens and young adults ages 13-20, based on pedagogical theory.


 Create, analyze, and adapt lesson plans for these age groups.


 Foster an appropriate and fun teaching environment that maximizes student participation.


Effectively manage behavior for young learners and/or teens and young adults of different ages and levels.


Develop self-reflection techniques as well as a community of practice with other teachers.


Learn to foster strong relationships with key stakeholders, such as parents and school administrators.


Who are the new courses designed for?
These targeted courses meet the professional development needs of global English language teachers in a wide range of educational settings and at various points in their career.
Language School Teachers
These courses are a good fit for
new or aspiring teachers
who plan to teach abroad at language schools in locations where young learners or teens are typically taught, such as Asia, or those who plan to teach English to young students in their own country.
Students in these courses also include
experienced teachers
currently teaching at language schools, who would like to earn certification or learn new skills in order to advance their career. These teachers may have a background in education but lack the specialized certification to teach English to young learners and teens.
Language schools around the world looking to enhance the qualifications of their teaching staff and provide additional training in teaching specific age groups will find these courses fill that need.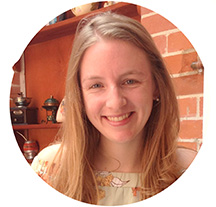 "Even though I was already an experienced teacher, I greatly benefited from reading about new teaching techniques, lesson planning methods, and games and activities to use in the classroom. I particularly loved watching the videos of real classes and seeing these ideas put into action."
- Camille Turner, graduate of the Specialized Certificates in Teaching Young Learners
K-12 School Teachers

Another demographic for the Specialized Certificates in Teaching Young Learners and Teenagers is
K-12 school teachers in the US and abroad
, who are seeking additional training in order to fulfill ongoing professional development requirements. Like other BridgeTEFL Certificates, these specialized courses are eligible for
Continuing Education Units
(teachers earn 1 CEU for every 10 hours of certification).
What's different about these new courses?
With these diverse trainees in mind, Bridge sought to enhance the online learning experience by creating more interactive, engaging courses for teachers. The Specialized Certificates in Teaching Young Learners and Teenagers courses include the following unique features:
Virtual Instructor Guidance and Teaching Videos

From the very first module, trainees are guided through the course by an experienced instructor who introduces new sections. Trainees will also see activities for classes of young learners and teens demonstrated in videos in every module.
Dynamic, Interactive Content
Instead of consisting of reading-based content only, these Specialized Certificate courses include interactive practice activities that check trainee comprehension in an engaging and fun way.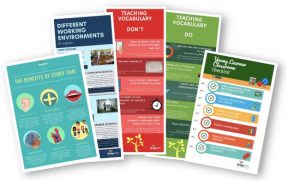 Downloadable Resources
Dozens of colorful infographics and other valuable resources throughout the courses can be downloaded,saved, and used
as a reference when teaching.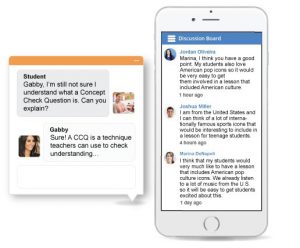 Personal Tutor
In addition to the Virtual Guide, the courses include a personal tutor who provides specific feedback on assignments and is also available to answer trainees' questions about what they're learning throughout the course.
What are the course benefits for teachers? 
Bridge Specialized Certifications such as these enhance the teacher's resume with professional development, which can lead to
more job opportunities
and
higher paid positions
at home or abroad. Students who complete both the Young Learners and Teens courses earn a 120-hour,
internationally recognized certificate
that qualifies them for jobs teaching young students at language institutes worldwide.
The Teaching Young Learners and Teaching Teenagers courses
are yet another way that Bridge Education Group is working to provide professional development opportunities to teachers around the globe at all stages of their career. Learn more about BridgeTEFL courses by visiting
https://bridge.edu/tefl/
.
Browse other
Specialized TEFL Certificates
in the Bridge portfolio:
Teaching English Online

Teaching Business English

Teaching English Grammar

Designing Custom Courses
Guided Teaching Practicum
---
About Bridge Education Group, Inc. d/b/a Bridge (www.bridge.edu) 
Founded in 1986, Bridge is a world leader in language and education abroad. An international company with headquarters in Denver, Colorado, Bridge offers a wide spectrum of language-related products and services, including language training and immersion programs, teacher training and development courses, language testing, translation and interpretation services, and cross-cultural education abroad programs.
Bridge and BridgeTEFL are registered trademarks of Bridge Education Group, Inc. in the USA. All other company names may be trademarks of their respective owners. ©2019 Bridge Education Group, Inc. All rights reserved.